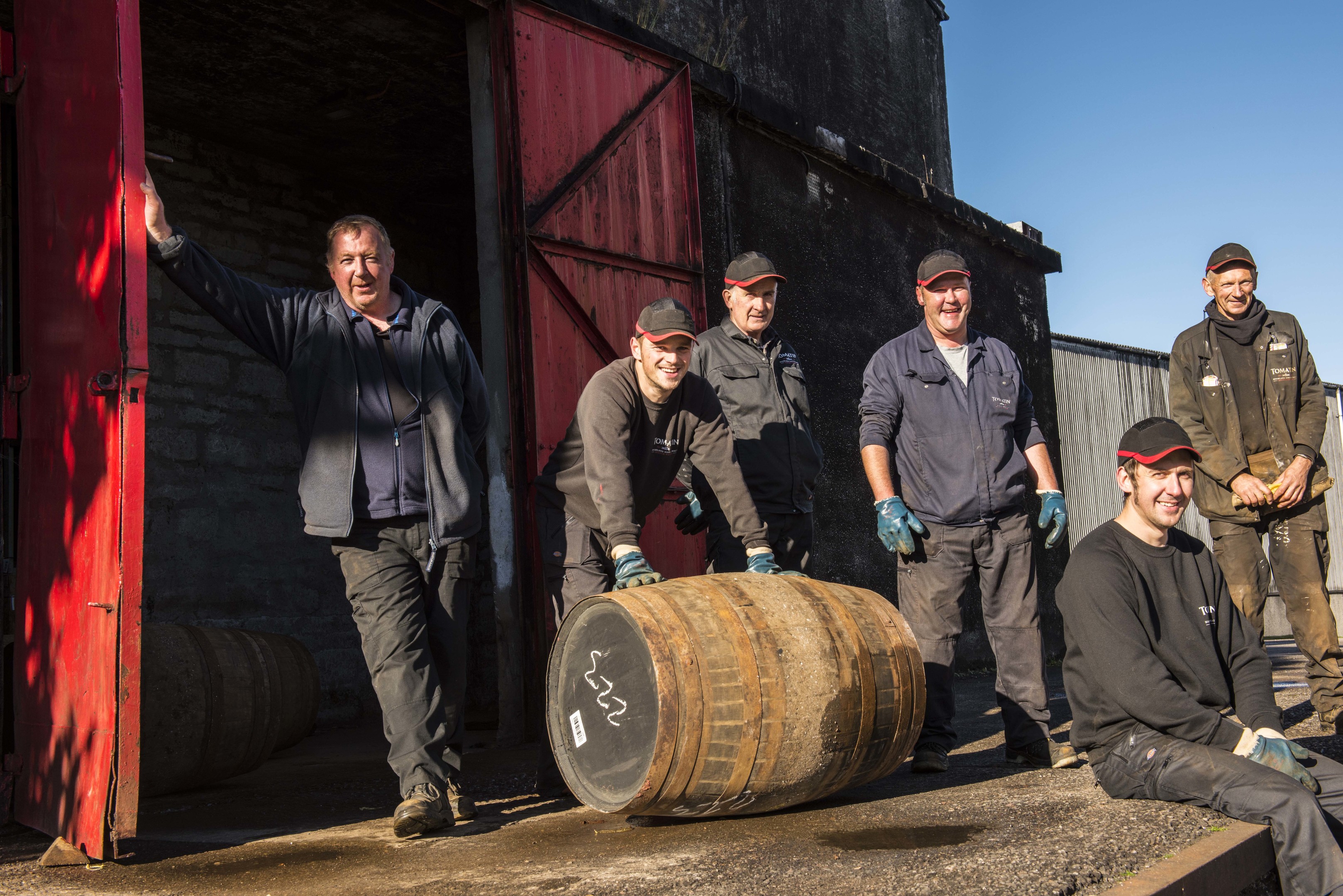 SCOTCH whisky is in its healthiest position for years, say industry experts.
The growth of Japanese distillers, a fall in consumer spending and uncertainty surrounding Brexit looked like to have Scotland's national drink on the rocks.
But figures from the Scotch Whisky Association have offered renewed optimism that it will retain its place as the world's favourite.
Following a slowdown lasting several years, there was 4% growth in international trade in 2016.
Scottish distillers were also lauded at the World Spirits Competition in San Francisco. Among them, the Tomatin Distillery claimed 14 medals and its 36-year-old single malt was named best Scotch.
Sales director Stephen Bremner said there was reason for Scottish firms to be optimistic.
"There are still a lot of opportunities for Scottish distilleries to develop their brands," he said. "While there is a growing interest in single malts from Japan and other countries, Scotch still maintains a fantastic reputation throughout the world. Regardless of the outcome of the Brexit negotiations there is still likely to be sustained interest from European consumers in Scotch whisky."
Former environment and food secretary Liz Truss said last year the whisky sector's 40,000 jobs would be under threat if Britain agreed to leave the EU. Japan's growing stature, meanwhile, has seen its distillers claim several major awards in recent years and in 2015, Jim Murray of the Whisky Bible named a Japanese single malt as the world's best for the first time.
But 2016 was a strong year for Scotch. Exports increased by £153 million to more than £4 billion, marking the first increase in five years.
Single malt exports also topped £1 billion for the first time, reaching double the level they were a decade ago.
Richard Paterson, the master distiller for Dalmore whose nose was once insured for £1.6 million, said: "This is my 50th year in the industry and I can honestly say I've never been more encouraged about the renaissance of Scotch whisky."
Sue Beatt, co-founder of the Whisky Ambassador, which trains people to be armchair whisky experts, said: "Scotch is still the ultimate in a lot of people's eyes, the connoisseur's choice."