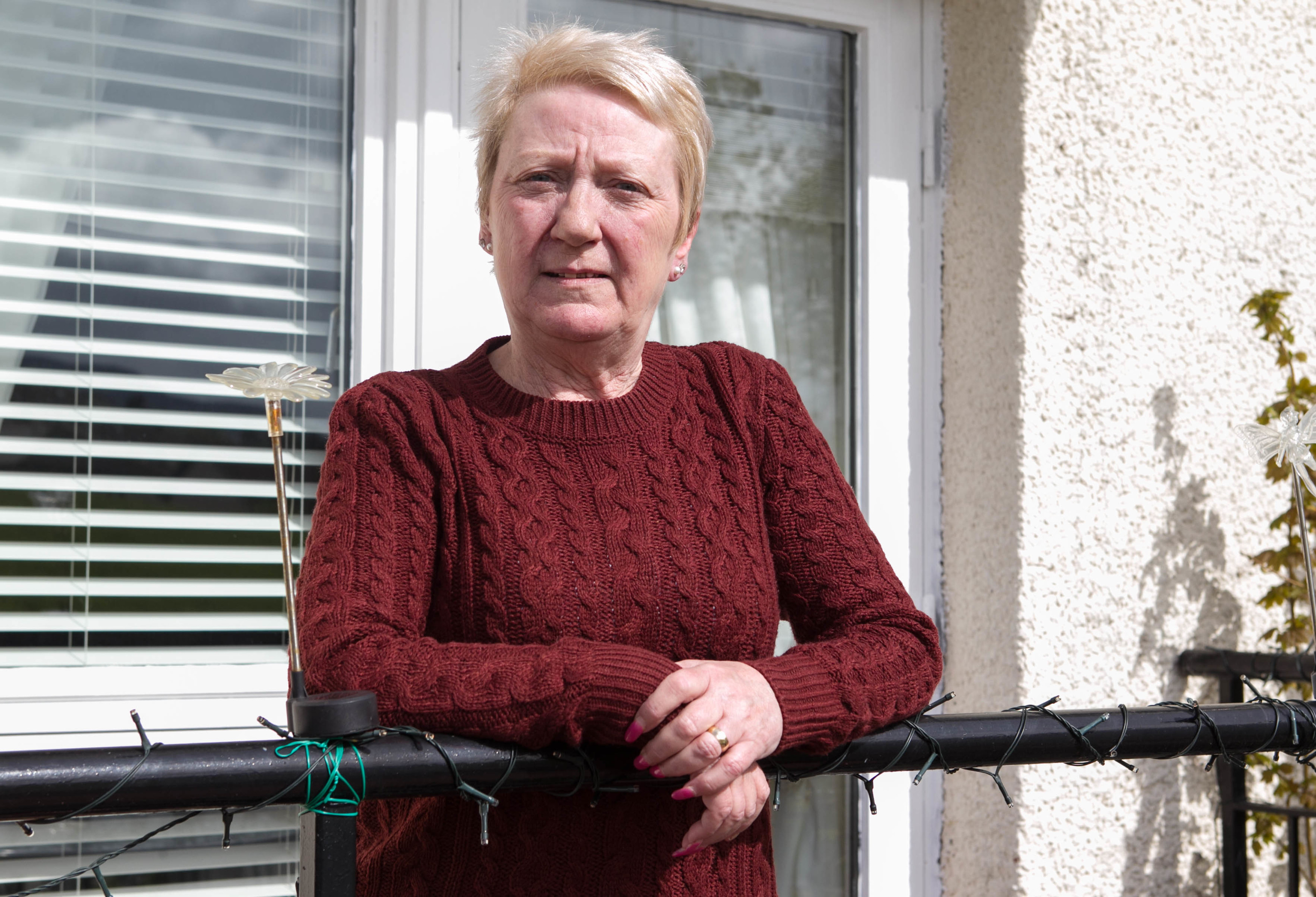 VICTIMS of Scotland's worst Legionnaires' disease outbreak in more than a decade have spoken of their fury at a decision not to launch a probe into it.
The Sunday Post can reveal that, towards the end of last year, bosses resolved not to hold a long-awaited fatal accident inquiry into the deadly epidemic.
But no public announcement was made – and some of those affected insist they have been left in the dark until now.
Four people died following the lethal outbreak in the south-west of Edinburgh in the summer of 2012, with 56 confirmed cases of the disease.
Criminal proceedings are now being considered against "a number of companies" for health and safety breaches unrelated to the deaths.
Helen Booth, 64, was one of those who fell severely ill with Legionnaires' in June 2012, when she worked as a council receptionist in the Gorgie area of the city.
She said she was "devastated" at the Crown Office's decision not to hold an inquiry when told of the move by The Sunday Post.
She added: "It's a disgrace. It's pathetic, really pathetic. But I will not leave it.
"This is not going to go away."
Mrs Booth, who was left with scarred lungs as a result of pneumonia caused by her Legionnaires', said the tragic events five years ago had been "swept under the carpet".
"You're just not kept in the loop with anything," she added.
The Crown Office has now informed the families of those who died and the representatives of a number of survivors about last year's decision.
Lawyers representing victims told The Sunday Post they had been left "surprised and disappointed" at the move.
They have spent the last few years trying to launch civil actions against two Edinburgh firms.
But the cases were stalled while the Crown Office deliberated over whether to launch an inquiry, which would have investigated the circumstances of the deaths.
And now vital documents will remain out of bounds once again while criminal proceedings are ongoing – further frustrating families' attempts to get answers.
Personal injury lawyers at Irwin Mitchell previously said a fatal accident inquiry was "crucial" to provide families with answers.
David Bell, head of personal injury at the firm, said: "We are very disappointed.
"I think the view seems to be that the report produced by NHS Lothian [in August 2015] was sufficient.
"That's not a view we share, but that appears to be the Crown's decision."
He said the law firm remained "deeply frustrated" by the delays to civil actions.
In a letter to clients earlier this year, Irwin Mitchell advised civil cases may not be able to progress until 2018.
The firm said it had been told a fatal accident inquiry would not take place due to "difficulties in establishing the source or sources of the outbreak".
Jennifer Lonnie, whose husband John died hours after being admitted to hospital in 2012, said she still had "no answers whatsoever".
The 69-year-old added: "We wanted a fatal accident inquiry. We wanted the truth to come out. How much longer do we have to wait? It's all wrong."
Her lawyer David Short, head of litigation at Balfour Manson, said the decision not to hold an inquiry could "cut both ways" – freeing up documents and allowing civil cases to proceed.
But he insisted this path had now been blocked by slow-moving criminal proceedings.
He said: "Not to have an inquiry when you've got four deaths – you've got to ask, what is the Crown doing?
"I'm deeply disappointed that nothing is happening. We can't even progress the civil cases because of the inactivity of the Crown.
"It's a disgrace. We are five years on and there's still no sign of any resolution for the families to move on with civil action."
A report by NHS Lothian in 2015 named nine sites as potential sources of the outbreak, which spread through an "aerosol release" of bacteria.
But no definite cause was ever found and no one was ever prosecuted.
This summer will mark five years since John Lonnie, Robert Air, Sean Ferguson and Sylvia Riddell all lost their lives.
A Crown Office spokesman said its decision not to hold an inquiry came after "careful consideration".
He said: "Crown Counsel are satisfied the [NHS Lothian] report has put all the available information in the public domain, providing a detailed description of the investigation and the steps taken in attempting to identify the source of the infection and that on that basis there is no requirement to hold a fatal accident inquiry.
"This brings the Crown's investigation of the four deaths to a close."
The facts
LEGIONNAIRES' disease is a potentially deadly lung infection caused by the Legionella bacteria.
It is spread by breathing in droplets of contaminated water, and is not contagious.
Initial symptoms include headaches, muscle pain, fever, chills and tiredness – as well as changes to your mental state, such as confusion.
There can be other symptoms such as a persistent cough, chest pains and difficulty breathing.
The bacteria is usually found at harmless levels in ponds, rivers and lakes, but can multiply dangerously if it finds its way into artificial water supply systems.
It is rare in the UK, with those over 50 years of age or with an underlying health condition more at risk of experiencing a severe form of the infection.
NHS bosses say the best way to prevent an outbreak is to ensure water systems are properly maintained and conform to health and safety regulations.
Deaths shook Scotland
IT was a cloudy weekend in early summer 2012 when news first broke of Edinburgh's worst ever Legionnaires' outbreak.
But even as newspapers reported three men were in intensive care and another in a high-dependency unit, the full scale of the epidemic had yet to become apparent.
By Tuesday, June 5, six men were fighting for their lives as health chiefs desperately tried to trace the source of the bug.
All the victims had links to Dalry, Gorgie and Saughton – some of the city's most densely populated areas.
The next day it emerged the terrible disease had claimed its first victim.
Dad-of-two Bert Air, 56, died within hours of being admitted to hospital. Colleagues told how the labourer had struggled into work on Monday looking like "death warmed up".
His devastated daughter Kelly, then 29, told journalists: "I'm still in shock and all over the place." His partner Rena was too upset to comment.
By this point, patients were being treated at three hospitals, while Edinburgh Royal Infirmary had cleared some wards to use as intensive care units.
Professor Hugh Pennington, Scotland's leading bacteriologist, made the seriousness of the situation crystal-clear.
"This is not an act of God," he insisted. "This is a failure of maintenance by someone and simply should not happen."
Between late May and late June, 56 people with links to south west Edinburgh were confirmed as suffering from Legionnaires' disease.
Three more would die – Sean Ferguson, John Lonnie and Sylvia Riddell – while more than 1000 patients were investigated and treated in primary care.
In total, 22 patients required admission to critical care, 19 were admitted to intensive care and three to a high dependency unit.
It was an incident that shook Scotland to its core, and created an understandable climate of fear throughout Edinburgh.
But five years on, those who suffered that summer are still seeking answers.
An NHS Lothian report concluded the outbreak was spread through an "aerosol release" of bacteria, with the most likely source "an industrial complex containing wet cooling towers in the north east of the affected area".
But no definite cause was ever found, and no prosecutions were ever brought forward.
And now the long-awaited fatal accident inquiry – which many were relying on to uncover the truth – will never happen unless new evidence emerges.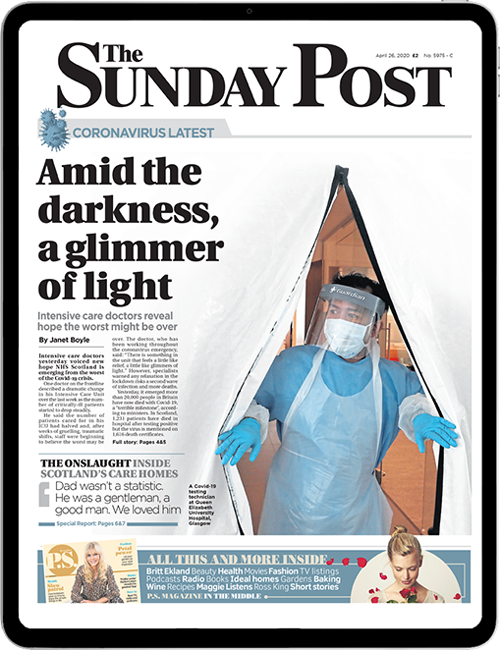 Enjoy the convenience of having The Sunday Post delivered as a digital ePaper straight to your smartphone, tablet or computer.
Subscribe for only £5.49 a month and enjoy all the benefits of the printed paper as a digital replica.
Subscribe