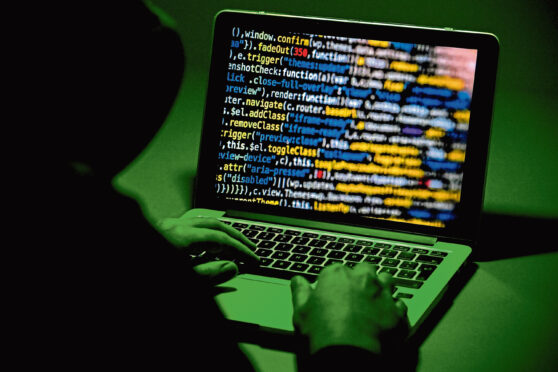 At the start of the millennium, a cyber 'love letter' paralysed banks, broadcasters and businesses.
The Love Bug reached the UK Parliament and marked a new era of online mayhem. Technology correspondent Geoff White tells Sally McDonald the Honest Truth about cybercrime.
---
Why did you write this book?
I've covered so many fascinating cyber security stories in my time as an investigative journalist, and it irked me that no one had brought them all together into a book that was compelling but also comprehensible for the general reader.
Cyber security is such an important topic; as the pandemic forced us all to spend more time online, cybercrime doubled in Scotland, with more than 14,000 people affected.
Where did your research take you to?
It took about a year to research and write, with locations ranging from the political power centres of Washington DC to the secretive regime of North Korea.
Perhaps the weirdest moment was ending up in a backstreet market in Manila, capital of the Philippines, on the trail of a computer hacker. Spoiler alert: I found him!
What was your most shocking discovery?
The extent of North Korea's alleged computer hacking campaigns. It's a country where the vast majority of people have no internet access yet it has spawned one of the most dangerous hacking teams on the planet – The Lazarus Group.
They've taken down banks, TV and film studios, and are suspected of being behind the WannaCry ransomware attack that had devastating consequences for the NHS in 2017.
How did hacking develop?
Criminals were quick to spot the potential of the computing boom (a techie who joined one of the early computer clubs told me his group was approached by someone connected to the Mafia interested in hacking phones).
But there were two phenomena that pump-primed the cybercrime scene: the collapse of the Soviet Union in 1991 and the adoption of online credit card payments a few years later.
Russia had a lot of skilled techies and engineers and, as the economy crashed and fraud took off, a small but influential number of them turned to computer crime. As websites began to accept credit cards, the crooks simply followed the money.
What can you tell us about the Love Bug?
The Love Bug was arguably the first global computer pandemic. It spread disguised as an email attachment "Love Letter For You". It scrambled victims' files, stole passwords and brought email systems to a grinding halt.
The culprit turned out to be a computer science student in Manila. He went to ground for 20 years, until I managed to track him down in the back of a dingy shopping mall.
What are the most devastating hacks you have encountered?
One of the most impactful attacks is attributed to North Korea. In May 2017, the WannaCry ransomware virus spread round the world, scrambling victims' files and bringing computer networks to a standstill.
The NHS is one of the world's largest employers, so it was badly affected, with some A&E departments having to close and divert patients elsewhere.
What should we fear the most from hackers?
Hacks can change the fate of the world in a very real sense. What's perhaps even more worrying is the use of hacking for opinion manipulation – putting out false data to poison debate, or even just to make people distrustful of any sources of information. Such pernicious tactics can be very hard to spot, let alone fight.
How can nations and individuals protect themselves?
Do the basics: regularly update software. Make sure you have a different password for each service, and they contain a mix of capital letters, numbers and symbols (top tip: put a symbol or number at the start, not the end).
Back up your information every now and again onto a memory stick and keep it somewhere safe.
What does the future hold?
Artificial intelligence will be weaponised to make the hackers' attacks more widespread and effective.
"Deepfakes" – computerised copies of people's images and voices – will be used to carry out scams.
The energy sector will continue to be at risk from cybercriminals. On the plus side, big governments are wising up and collaborating a lot more, so cybercrime will meet an increasing amount of resistance.
---
Crime Dot Com: From Viruses To Vote Rigging, How Hacking Went Viral, by Geoff White, is published by Reaktion Books.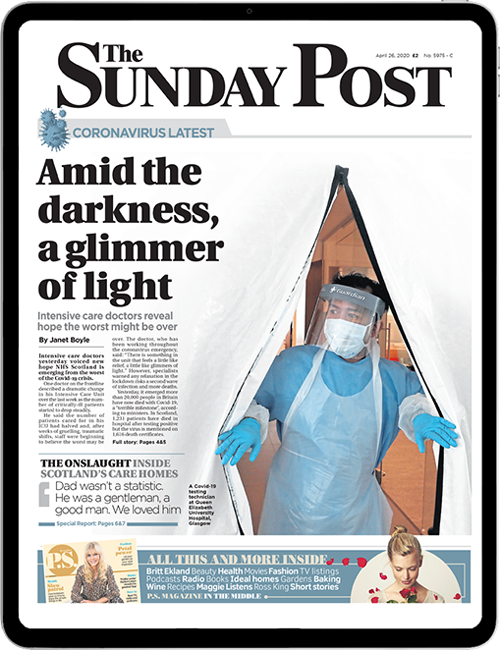 Enjoy the convenience of having The Sunday Post delivered as a digital ePaper straight to your smartphone, tablet or computer.
Subscribe for only £5.49 a month and enjoy all the benefits of the printed paper as a digital replica.
Subscribe