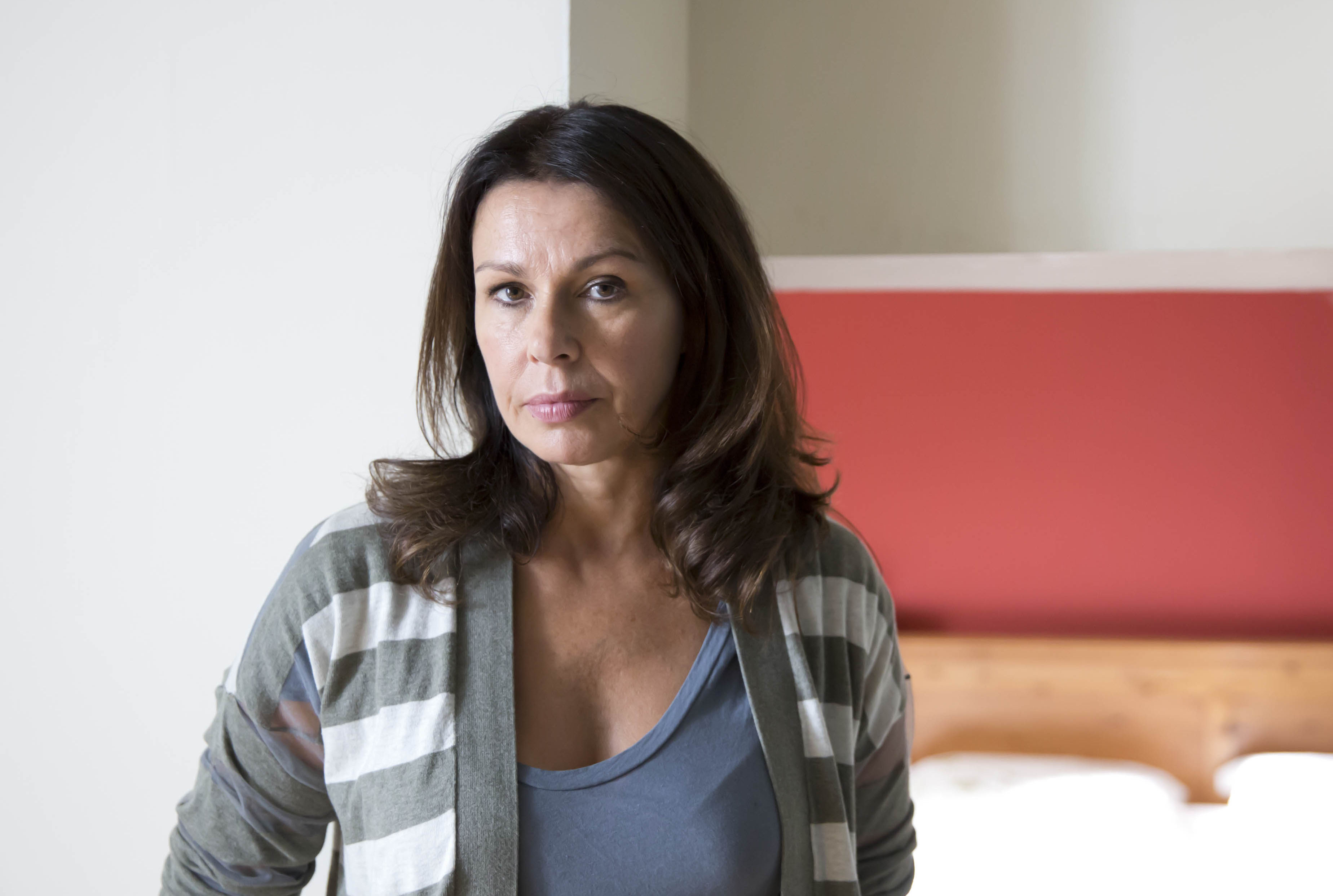 JULIE GRAHAM'S on a typically feisty mission as procurator fiscal Rhona Kelly as Shetland returns to BBC1 this week.
The popular Scots actress has told iN10 that, sadly, such parts are still far too few and far between.
But Julie, 53, says gradual change is overcoming the rampant sexism and ageism that remains prevalent in the entertainment industry.
"I'm just excited that at last we're breaking this ridiculous image of women of a certain age on TV being pigeonholed," said Irvine-born Julie. "I'm glad that's changing, especially for me because I'm in my 50s now.
"I want to represent women like me. But often women of my age are shoved into these terrible roles. They don't have their own stories – they're somebody's mother, or grandmother now.
"It's exciting to be around at a time where things are changing. Writers are starting to write for older women.
"It's always been an issue. You read any script and you have maybe one woman over the age of 40. That is slowly changing. We are pioneers for the younger generation.
"We keep reminding young actresses that they've got us to thank for things."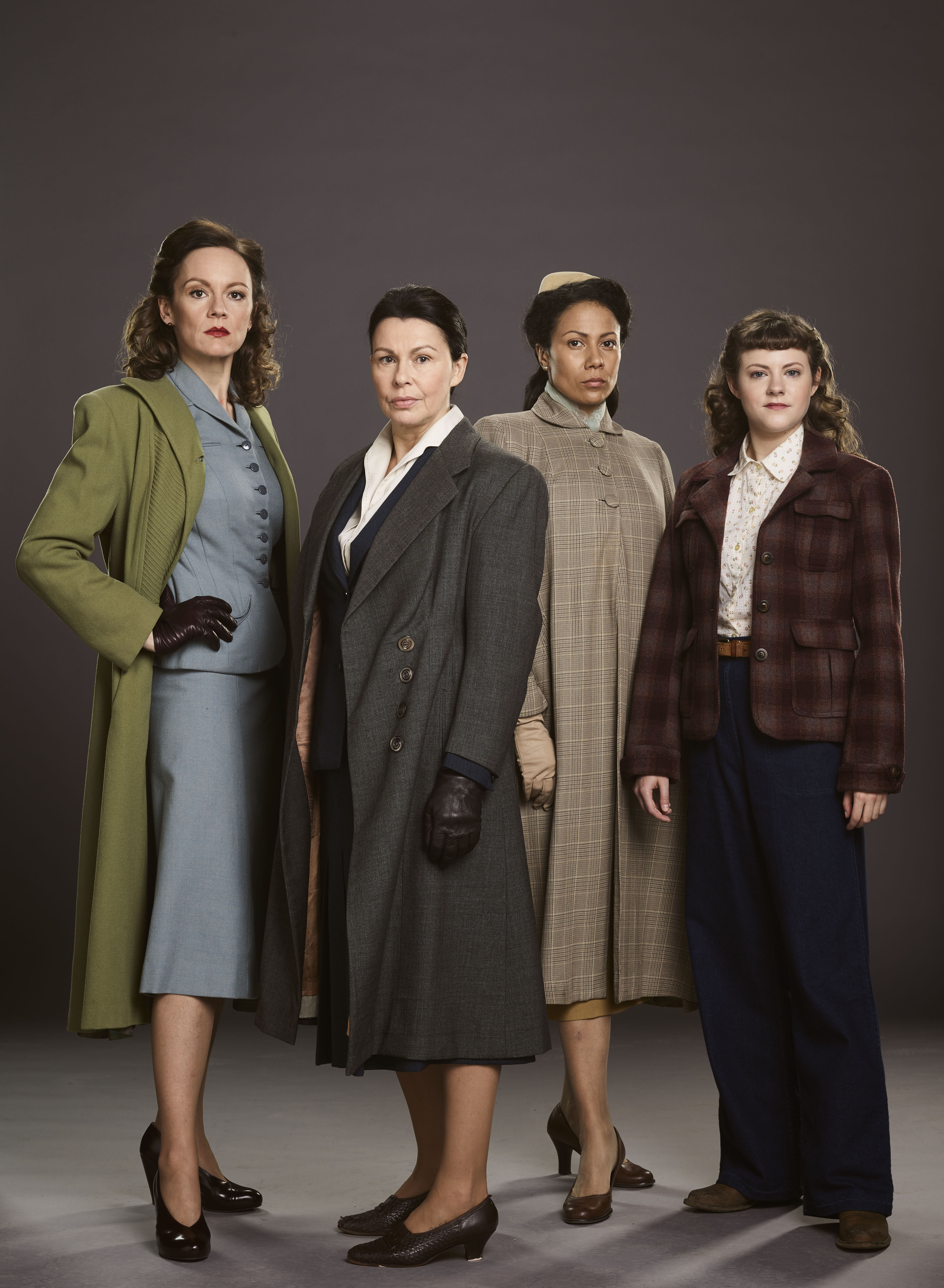 Happy Valley's Sally Wainwright, Call the Midwives' Heidi Thomas and Girlfriends' Kay Mellor are three of the highly successful writers with increasing clout to get their shows made.
However, Julie says that commissioners are still the ones with most of the power and they need to change.
"Reece Witherspoon couldn't get anything made, so she did it herself," reasons Julie.
"You have to become a producer or director and push those boundaries. You have to knock the dinosaurs out of the way.
"There needs to be another ice age to get rid of them all. Film is way behind television. Television is really pioneering because you have all these options like Netflix and Amazon, making things for millions of viewers.
"They're not just doing it for a staid audience. They're opening it up and that can only be a positive thing as far as I'm concerned."
Julie has been a seemingly near permanent fixture on our screens since a Taggart appearance in the mid-1980s. At Home With The Braithwaites, Survivors and Benidorm are just three of her long-running series commitments.
"I am very lucky," she admits. "A lot of actors my age are not because there just aren't the parts.
"It's about opportunity. After the age of 40, the scripts just stop coming. And even if they do, it's one or two roles. Go down any cast list and it's still about a 70/30 split between men and women."
But Julie can't help but smile as she recounted the disconsolate plea of one actor. "A friend of mine – a 50-year-old white male – was complaining recently saying: 'Well now I'm just male, pale and stale'. I just said, 'Welcome to our world!'"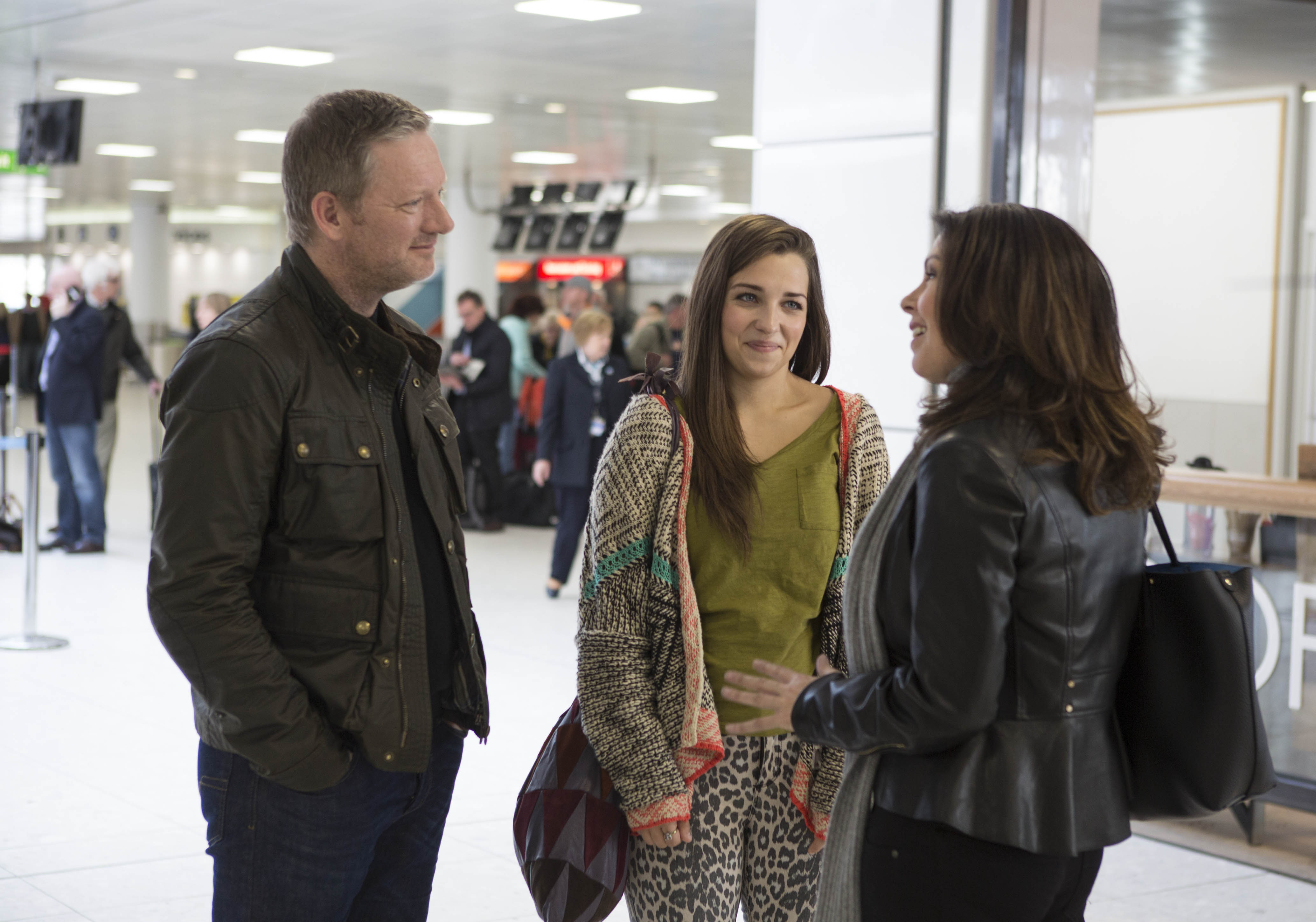 Shetland, based on the books by Ann Cleeves, has become one of the BBC's biggest drama successes.
The new six-part series, which begins with the shocking discovery of body parts on a windswept beach, turns into an investigation into people trafficking for Douglas Henshall's DI Perez.
"In a way Shetland is an easy target for traffickers as there's not a lot of policing," says Julie. "That's what is great about the storyline, you feel that it could happen and may be happening now for all we know.
"It has deeply shocked them all to the core and they don't know how to handle it because it's a bigger picture than just a local problem.
"Rhona's got a vested interest in one of the victims and a bit of a fixation on one of the suspects.
"She's thinking with her heart instead of her head. She's usually quite clear-thinking and able to do the right thing, but it's all a bit muddied.
"Things are a bit more complex with Perez – which I love because I get to shout at Dougie a bit more."
The pair have stayed good friends since working on The Big Man with Liam Neeson and Billy Connolly almost 30 years ago, and Julie says the show couldn't have a better star name.
"Dougie is a terrific leading man. He's got that old-fashioned gravitas. He carries the show because Perez is so interesting.
"He's so watchable and charismatic as a leading man – he's in the mould of Gary Cooper. And he's a good laugh, a demon combination."
While the beautiful island backdrops are an integral element of the series' success, we're chatting in the somewhat less scenic setting of a Central Scotland industrial estate which is being used for interior shots.
And while Brighton-based Julie loves getting back to Scotland to see friends and family, shooting all her scenes indoors means she never actually gets to go to Shetland.
But she's a massive fan of the show and would welcome the role of her character being expanded even more.
"Shetland always coincides with another job but if they said to me in advance they were going to give me a huge, meaty, fabulous storyline that'd be my first choice," she confides. "I've always wanted to stay part of the show because I love it so much. The quality is really high and I love playing that character."
One of the other demands on her time was the revival of The Bletchley Circle series, axed despite its popularity by ITV but brought back with a new setting by a Canadian network last year.
Julie and co-star Rachel Stirling spent three months filming on the other side of the Atlantic with a new cast.
"I was very fond of the show and I was quite upset when it was cancelled," admits Julie. "There was an element that it was a female-led show and they had another coming up and they couldn't have two.
"It was always close to my heart. I thought it had legs and could have gone further, so when the executive producer came to Rachel and I with the idea we were really enthusiastic.
"It felt like a whole new show but you get to play characters you've loved before."
And Julie was splitting her Shetland filming time with work on a new three-part drama called Queens Of Mystery being made by a big US streaming service.
"The character is fun because she's an ex-punk band old rocker and I get to wear grungey stuff and loads of eyeliner," she laughs.
And she has no concerns about murder and mayhem being at the heart of her acting life.
"It's funny that it's a lot of crime, but that's what people want to watch," adds Julie. "Any successful show at the moment always has some sort of element of crime or mystery.
"And I love watching a good detective drama or reading a novel, anything really."
Shetland, BBC1, Tuesday, 9pm.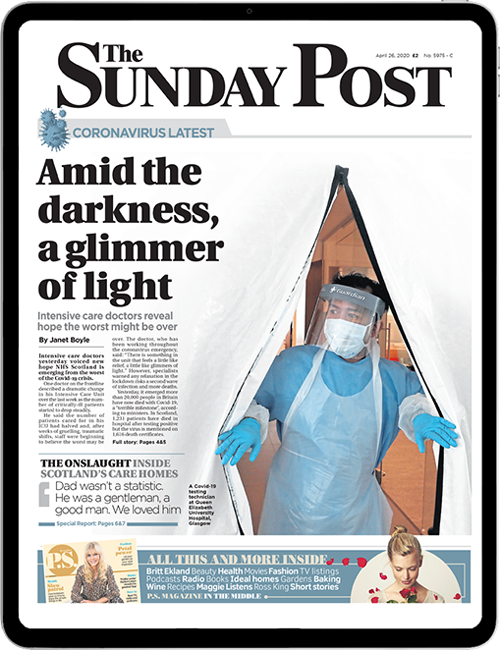 Enjoy the convenience of having The Sunday Post delivered as a digital ePaper straight to your smartphone, tablet or computer.
Subscribe for only £5.49 a month and enjoy all the benefits of the printed paper as a digital replica.
Subscribe