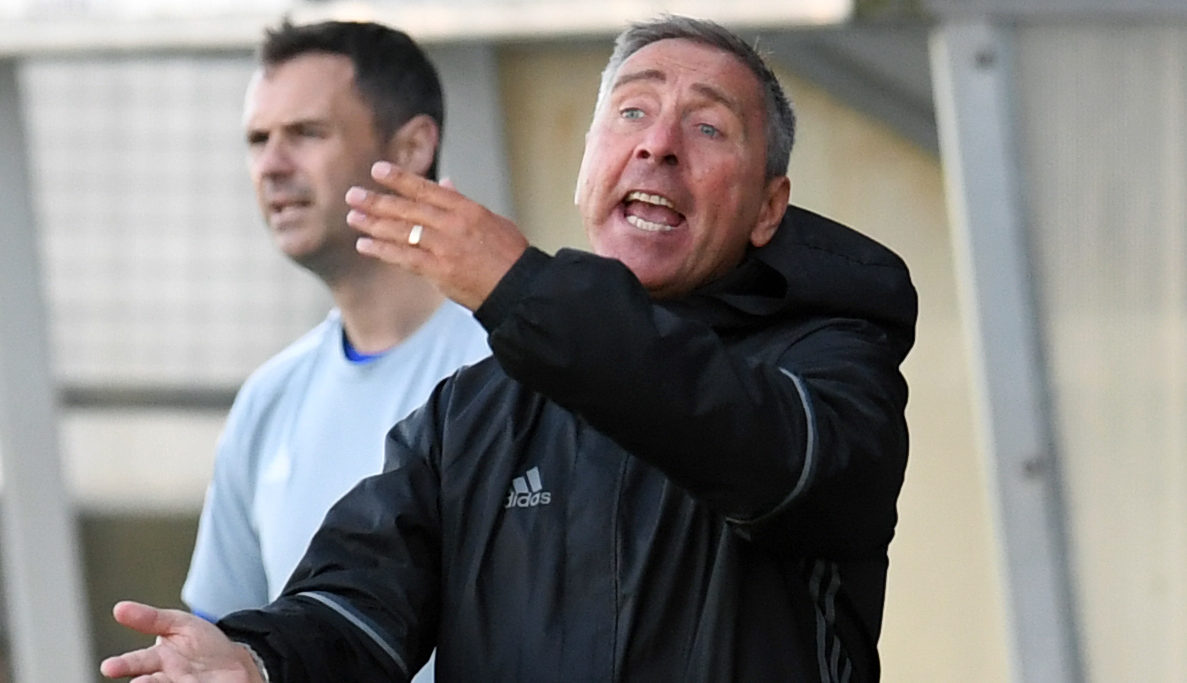 AS Scottish football's longest-serving one-club manager, Jim McInally has seen his peers come and seen them go.
Many, many, times.
The names on managers' office doors around Scottish football changed more than 20 times during 2018.
McInally knows the managerial merry-go-round is unlikely to slow down in 2019.
Yet if the Peterhead boss is wearied by the culture of the disposable coach, he is positively exasperated by what he sees as a sharp decline in the standard of refereeing.
Seven years in his current post and with two decades in the dugout behind him, McInally says he is witnessing more refereeing mistakes now than ever.
"The standard of refereeing is the worst I can remember," said the 54-year-old Glaswegian, who as a player worked under managerial icons north and south of the border in the shape of Brian Clough and Jim McLean.
"Last Saturday we had the biggest penalty claim I have ever seen, and it wasn't given. Three weeks ago, we had one awarded against us for nothing.
"But you can't say anything about it because if you do, you get hauled over the coals – at least when you are a lower-league manager you do.
"At the start of the month, I actually emailed the SFA compliance officer, Clare Whyte, to ask how it was that Craig Levein, Neil Lennon and Steven Gerrard were able to publicly criticise referees and not get penalised, when I would get hammered for it?
"Don't get me wrong. I am not looking for those guys to get fined. I support the right of managers to speak out.
"What I am after is consistency – across games by the officials, and from the authorities in dealing with managers from different levels of the senior game.
"At the moment, if you are the manager of a big club such as Rangers, Hearts or Hibs, you are able to speak up without fear of ending up as the villain of the piece.
"I've spoken to plenty of other managers about this, and that is the fear when you are in the lower levels of the game.
"I haven't had a response to my email. To be honest, as I said at the bottom of it, I didn't expect one.
"That wasn't the point of sending it. The point was to make it clear I wasn't happy, and I think I did that."
Ironically, Levein has since been issued with a Notice of Complaint by the SFA, following his blast at Bobby Madden after his side's defeat by Rangers on December 2.
McInally argues that the standard of refereeing can be improved by making use of the technology available.
"I'd like to think that in 2019, we might see goal-line technology introduced at the top level of our game," he said.
"It is something that makes a big difference because it eradicates one type of error by the officials straight away.
"You watch the games in England, and in cases where it comes into play, you just know that the right decision has been made. There is no argument about it.
"Ideally, we'd have it at all levels, but I appreciate cost is a factor. It should be doable at the top, though.
"I am not, however, so sure about VAR.
"In my opinion, it didn't work all that well at the World Cup in Russia.
"There were a few times where we weren't sure after VAR about whether the final decision was right or wrong, and that shouldn't happen.
"So, for me, the jury is still out. Time will tell."
No such question marks apply to McInally. Put simply, if he wasn't good at his job, he would have been found out a long time ago.
"For me to be the longest-serving manager in Scotland is bizarre," he continued.
"That stat is not really one I think about. It is more something people mention to me.
"I'd say it is quite sad, actually, because when you consider the facts, it tells you a lot about the kind of job it is.
"I haven't been here for decades – just since 2011. Yet that currently makes me the longest-serving manager at a single club.
"Some clubs in Scotland are going through a couple of managers a year. That can't make sense.
"And as bad as things have been in Scotland, England has been much worse.
"Look at Manchester United. The players stopped playing to get shot of Jose Mourinho – and then started again as soon as he got the heave.
"That sickens me.
"You hear former pros talking in terms of players downing tools – but for me it is cheating, plain and simple.
"When I played at Dundee United, we might not have been the biggest fans of Jim McLean's man-management style, but we always respected his abilities as a coach and gave everything we could out on the pitch.
"For me, a manager's longevity comes down to the chairmen and the directors at each individual club.
"They have to be strong, decide who they want to do the job and then give them a chance to get it done.
"That's not always easy. It means having the courage to stick to your plans in the face of what can be near-deafening criticism.
"I don't go on to the fans forums or Twitter. But I know the people who post comments on there can have a big influence, even with the people in charge of football clubs.
"And it is the noisy minority that I am talking about, the ones with all the criticism.
"It doesn't matter that maybe seven out of every ten fans is content with the direction a team is moving in. It is the other three who are going to be heard.
"I'm very lucky where I am.
"I love being the manager of Peterhead. I have a great board, a great bunch of players and, I'd like to think, a great relationship with the supporters.
"For a club this size, it is about being involved with the community, and I always enjoy doing the kids coaching and, in time, seeing those kids develop into young men who get enjoyment from playing the game.
"These are the guys who will be fans of the team, and whose kids will one day follow the team.
"So the job here, and at other smaller outfits, is about more than what you see on the park on a Saturday.
"I was reminded how close-knit it is here when my predecessor, Neale Cooper, died in May.
"Neale was here three years and hadn't – in comparison to his record at other clubs anyway – enjoyed too much success.
"But with his bubbly and bouncy character, he'd been loved by many, and I know the chairman and vice-chairman, in particular, took his passing badly.
"Peterhead is that kind of club."
Not that Scotland's longest-serving boss is exempt from pressure. Heading into the New Year, McInally knows his mission is to get the club back to League One.
"Last year we picked up 76 points which, Rangers' time in the lower divisions apart, would have been enough to win the league most seasons," he said.
"Unfortunately for us, we came up against a Montrose side doing a Leicester City, and lost it by a point.
"This term, it looks like being a similar story with Edinburgh City.
"To win 12 and draw two of your first 16 games and still find yourself trailing is tough.
"But I think we have the strongest side we have had. I'd like to think this will be the year we get up."
On a wider scale, the former Scotland internationalist also hopes 2019 will see Alex McLeish edge the country towards the return to a major finals craved by the Tartan Army.
"It is such a difficult job," said the man who made his Scotland debut alongside McLeish in 1987, and played at the 1992 European Championships in Sweden.
"You don't get much opportunity to work with the players and, more often than not, your hands get further tied by having to deal with a flood of call-offs.
"On top of that, there is such a hysteria about the national team.
"So it is a thankless task, but it is one Alex has taken on again andk he has the makings of a good side.
"Take the base of young Scottish talent which is flourishing at Celtic – guys like James Forrest, Callum McGregor, Kieran Tierney and Ryan Christie – add in the likes of Andy Robertson, Allan McGregor, Scott McKenna and John Souttar, give them a bit of time to develop together I think we definitely have a chance to get to Euro 2020.
"The hype if we did it would be off the scale, but it is a nice thought to have going into the new year."
Quite.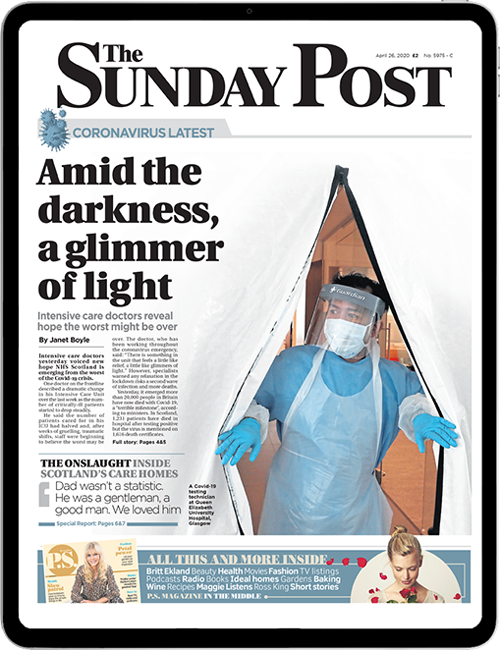 Enjoy the convenience of having The Sunday Post delivered as a digital ePaper straight to your smartphone, tablet or computer.
Subscribe for only £5.49 a month and enjoy all the benefits of the printed paper as a digital replica.
Subscribe