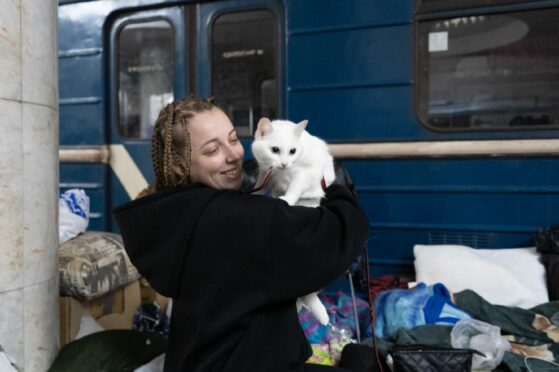 Anastasia Martynskaya cuddles her cat Lala on the floor of Kharkiv's Studentska metro station. Her second home, she calls it, after 50 days below ground.
A pile of blankets serve as her bed at the foot of a marble pillar next to a parked train carriage, also occupied by refugees from above ground, keeping safe from the daily shelling from Russian forces. In arm's reach is her purse, laptop and a stash of Haribo candy.
Martynskaya, a 24-year-old sales manager, moved underground on the first day of the Russian invasion of Ukraine. "We were thinking it would be one day, then we started taking more and more clothes, and now we live here like a house," she said.
Martynskaya is among thousands who moved underground after Kharkiv emerged as one of the main fronts in Russia's latest attempt to conquer Ukraine. Although the city remains entirely in Ukrainian hands, the Russian army is just a few kilometres away from the city's limits to the north and east.
While Kharkiv has thus far been spared the total devastation inflicted on Mariupol in the southeast, ruined buildings, including the city hall and police headquarters, are a common site. Hundreds of civilians are believed dead from the regular bombardments which have destroyed more than 1,000 apartment blocks.
Martynskaya, like many of the people hiding in the metro, still has a home to return to for now. She and her mother return daily to take showers and cook food, but they do not linger long before returning underground.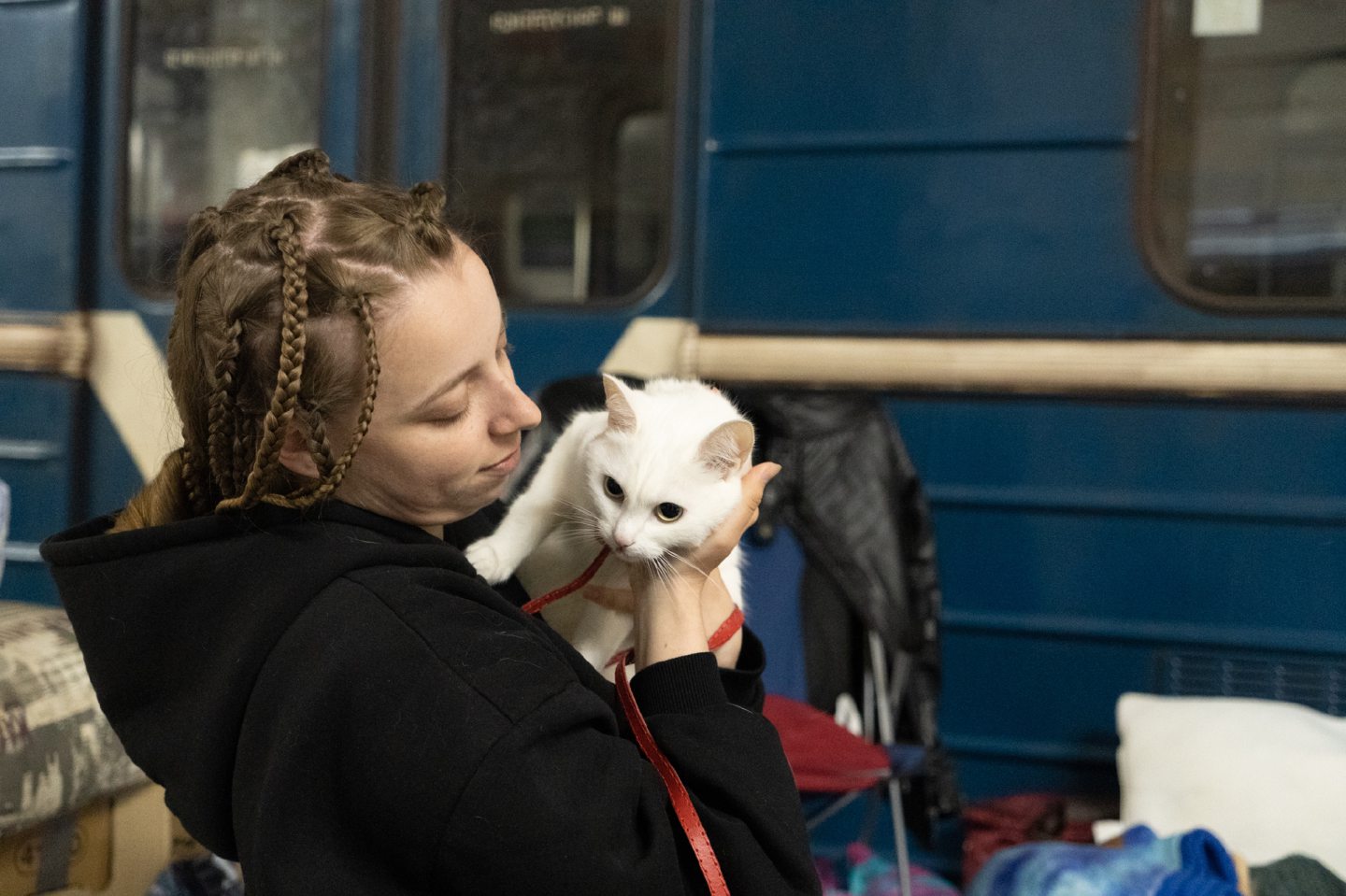 On one recent visit, Martynskaya said she tried taking a nap in her bedroom after washing her hair. Her rest was promptly interrupted by incoming artillery.
"I just sat on my bed, and just one second after I closed my eyes I heard a very loud sound," she recalled.
Others living in the metro have been less lucky. Oleksandr Korbut, a 45-year-old employee of a Ukrainian mail courier, was at work when shrapnel injured his torso. He decided to move to Studentska after his discharge from hospital.
"It became scary to predict where they would shell," he said, adding that he was unsure when he would feel comfortable returning home.
The living conditions underground, while spartan, are clean and orderly, with police officers patrolling the grounds to prevent theft. A water fountain has been installed in the middle of a platform, connected directly to a pipe, while volunteers provide food for those without their own. A community library has been established to exchange books and magazines, while the children play with cats and dogs.
Dasha Kruglova, a 22-year-old taking shelter in Studentska station, said that she and her boyfriend initially tried moving back to the surface before becoming spooked by the constant peril. Life is not so bad, she said, with people regularly pitching in to help one another amid their shared dilemma.
"Home is better of course, but in essence, here is okay," she said. But while the metro dwellers may not feel safe living in their homes, many have made a conscious choice to stay in the embattled city rather than flee. With the Kharkiv train station still operational, safer sanctuary is obtainable for most remaining residents.
Martynskaya explained that she has no appetite to retreat. A native of Luhansk who left eight years ago when local separatists seized her hometown with the help of Russian ground troops, she said that she will not run away a second time.
"We decided we will not go away again – this is our country," she said, adding that she expected to be able to leave the metro for good before long. I believe it will be soon, because I believe in our victory."
Although the war continues to kill people in and around Kharkiv every day, there are some signs of life returning to normal on the streets above the metro stations. Last week, on the 50th day of the war, city workers planted hibiscus seedlings at the central Freedom Square.
Just down the road lay the ruins of Kharkiv's city hall, which had been hit by a Russian missile in the early days of the war. Irina Kozhevnikova, one of the employees tasked with planting the flowers, told reporters that they had been sent as a gift from a pensioner in the country's far western Ivano-Frankivsk region as a symbol of national unity. She was unsure, however, whether the flowers would bloom pink or white. "Everything is going to be okay, and we will see which colours they grow into," she added.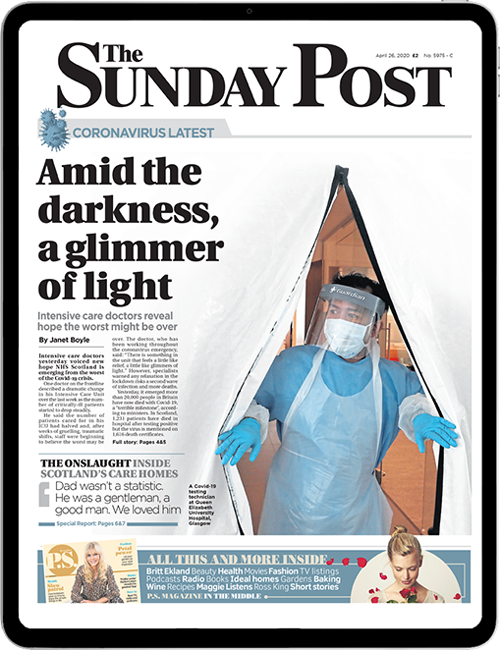 Enjoy the convenience of having The Sunday Post delivered as a digital ePaper straight to your smartphone, tablet or computer.
Subscribe for only £5.49 a month and enjoy all the benefits of the printed paper as a digital replica.
Subscribe