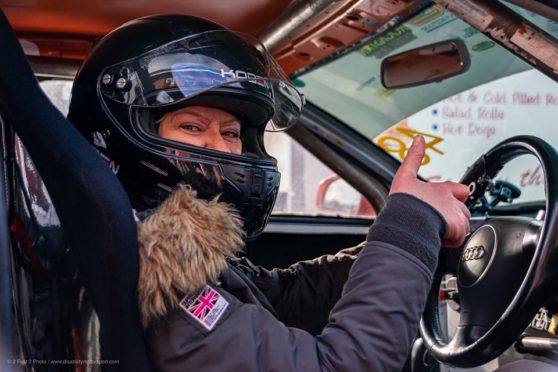 Corinne, 49, from Lochwinnoch, is a quadruple amputee, hand transplant recipient, crusader, and mum.
Cor's Finding Your Feet charity supports others like her to embrace life. And she's definitely leading by example…
---
Earlier this month I was invited to Glasgow University's Bio-Engineering Department where they are working on a prosthetic hand that could be a game changer for amputees.
Prof Ravinder Dahiya explained it's covered in hi-tech "brainy skin" which allows the wearer to reclaim their sense of touch. It also has tiny solar panels, which charge the hand as-you-go!
Five years ago when I got my first bionic hand from Livingston world leaders, Touch Bionics, it removed all sensations, meaning I was oblivious to heat and cold.
It was also bulky with large batteries that needed charging regularly (doesn't everything nowadays – going away needs more cables that clothes!)
It's amazing how rapidly things are changing in the world of prosthetics, and it's exciting that Scotland is at the forefront.
I witnessed Scottish design and engineering innovation in a few forms this month.
On staycation with my son Rory and his friends, we visited The Falkirk Wheel and marvelled at the genius who worked out how to pick a canal boat up from The Forth & Clyde Canal and lift it 35 metres to join The Union Canal, in five minutes flat.
From there, you can motor along the canal to moor under the majestic Kelpies.
How stunning are these statues? Such impressive design as well. It all made me proud to be Scottish!
While there, we decided to try a Segway for the first time. You have to lean forward to accelerate, and back to slow down. It wasn't easy with my fixed prosthetic ankles but, like most challenges I face daily, I worked out an alternative way of doing things.
I even managed a wee speedy sprint. The kids couldn't keep up – not that I'm competitive!
I must admit to being a bit of a speed demon (I still miss my motorbike but have plans to get back in the saddle one day!) so I jumped at the chance to take part in a track day with Disability Motor Sport Scotland last week.
Amputee and founder Colin Duthie was alarmed when I wanted to use the foot pedals, obviously assuming leg amputees all use hand controls. It's been less than a year since I had my double hand transplant but I retook my driving test in the summer.
I've learned to control the car's speed with my legs pressing on the pedals.
Although I can't "feel" the pedals, my thighs can press and release via my prosthetics.
These track days give people of different disabilities a much-needed sense of freedom. The adrenaline boost was tremendous and it really is great for mental health.
I recruited two new amputees while I was there, too! Both taking the opportunity to really live and do something exciting.
What a great charity. Well done DMS and sorry for frightening you, Colin!
Now, my latest crusade after all that positivity!
I can't help comparing all that innovative design with my biggest bugbear – the door locks on accessible toilets…
More often than not, they are small turn knobs, underneath a big bulky handle.
I've been unable to lock them for six years with no hands and still struggle now with my hand transplants.
Have a peek next time you pass an accessible loo – and try locking them with your elbows! Then, check out your regular toilets and you'll see most have big sliding, easy-to-use locks…
It's something the majority of people won't notice, but me raising awareness has led to real changes in the past, so help out by talking about it if you can, or email me with any contacts with loo architects!
Accessibility is so important. Everyday at Finding Your Feet I see amputees who have ventured out of their homes despite low self-esteem and emotional turmoil.
A tough toilet lock or no ramp at a train station is enough to convince those people to stay in and remain in social isolation.
Let's make the world welcoming for everyone.
---
Heaven is hugging a wee hog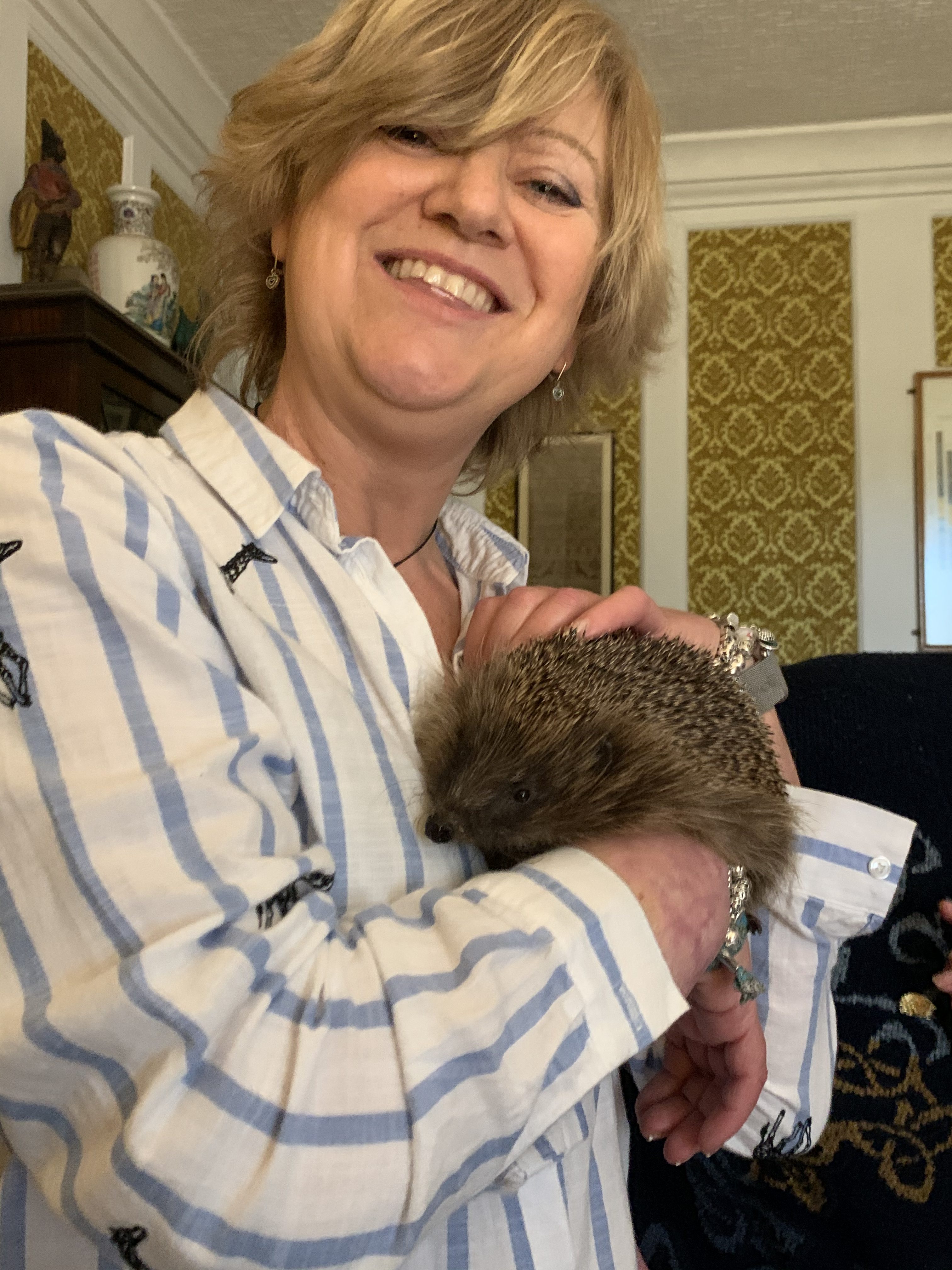 In other news you didn't know you wanted to know… my aunt rescues hedgehogs!
Injured, sick or abandoned hedgehogs take priority in her house.
Who would have thought you could hug a hedgehog – but I was pretty emotional as wee Septi the hog cuddled in.
Trying to walk, she wobbled along unsteadily, having lost a leg.
Sadly, as a result, she'll never be released into the wild as she can't roll into a ball to defend herself.
Isn't it unfair that I get offered opportunities as an amputee, while her wild life is over?
It struck me how lucky I am not to be a hedgehog.
---
Oh, mum, I'm not that bad, am I?
I was feeling pretty pleased with myself and my school holiday single-parenting, keeping the kids amused without breaking the bank.
However, I was quickly brought back down to earth when I was asked if I would like to be a panellist on the BBC's Bad Parenting programme!
Charming! I was amused though that it made me feel a bit less mumsy and a bit more naughty! I can dream!
Amputation and mobility are just part of our lives and for all he's been through, Rory is a pretty steady kid.
Every child helps Mum take her leg off when it's stuck, don't they?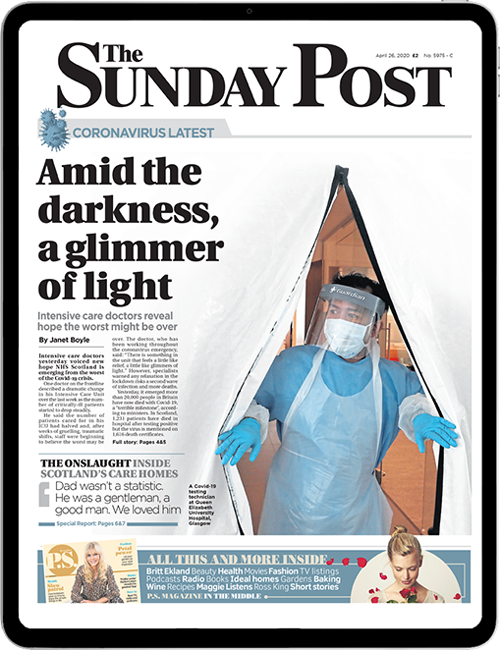 Enjoy the convenience of having The Sunday Post delivered as a digital ePaper straight to your smartphone, tablet or computer.
Subscribe for only £5.49 a month and enjoy all the benefits of the printed paper as a digital replica.
Subscribe