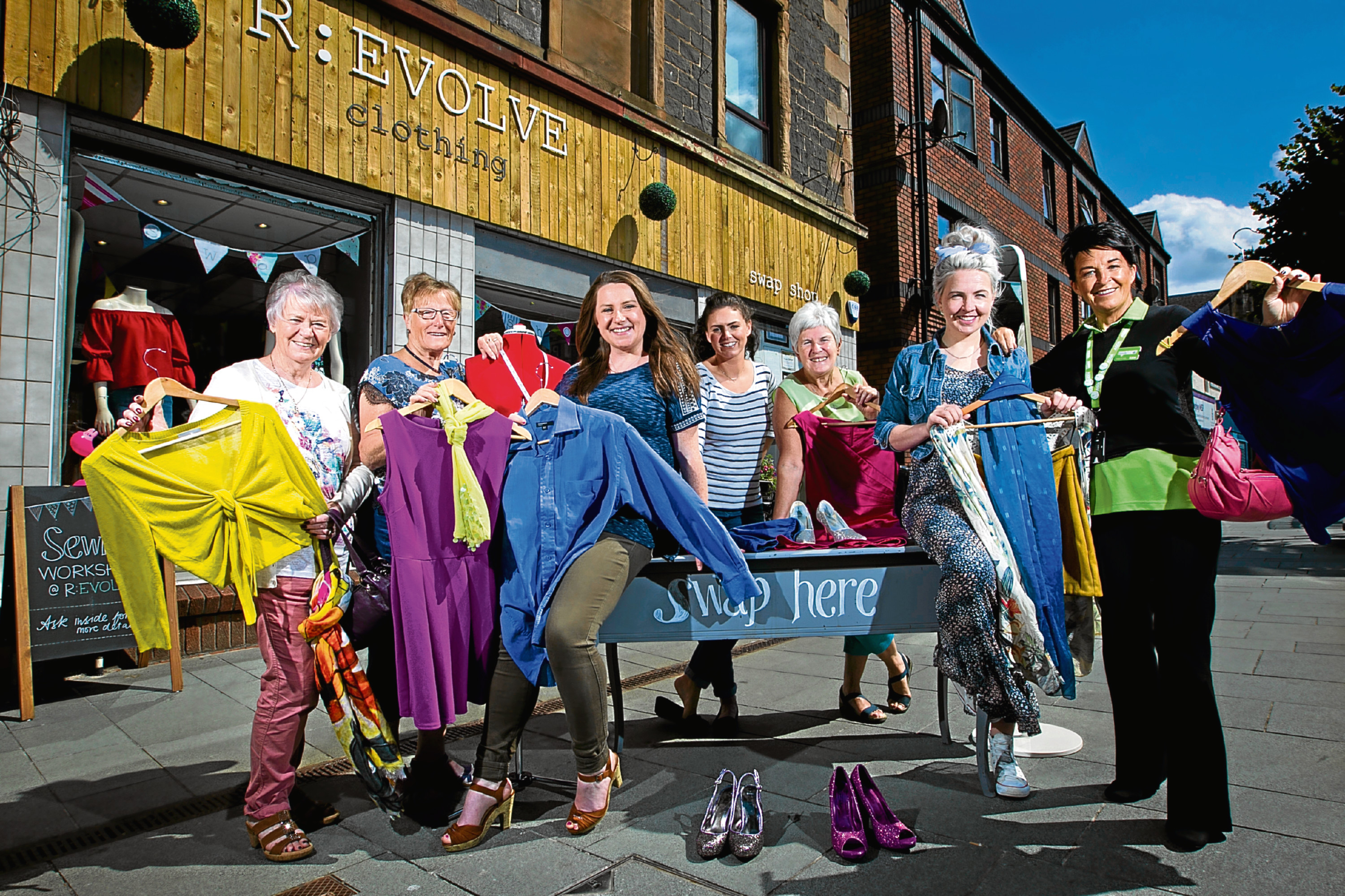 IT seems one person's trash really is another's treasure.
A report says more than half of the population are now buying second-hand clothes – and throwing fewer away.
Waste experts WRAP estimate the weight of clothing going in the bin has dropped by 50,000 tons – the equivalent of 300 packed jumbo jets – in three years.
Everyone loves a bit of fast fashion, but our environmentally-conscious society is shunning the trend in favour of striking it lucky second time round. Pre-loved clothes may be old but can prove to be gold if you get it right…
IT was a concept that came from the older generation who lived through the days when you had just one pair of "good" shoes and a single smart suit for church on a Sunday.
But R:evolve Recycle is proving a hit with people of all ages from schoolgirls looking for something that separates them from the crowd to businessmen wanting to look sharp for a job interview.
The project, which has three boutique-style shops across Lanarkshire, encourages customers to bring in their old unwanted clothes and swap them for someone else's glad rags.
No money changes hands. Your second-hand stuff earns you points which you can "spend" on "new" additions to your wardrobe.
The aim is to cut CO2 emissions and waste through upcycling and recycling old clothes.
R:evolve, run by the Lightburn Elderly Association Project, has 3500 members and has swapped more than 39 tonnes of clothing since its inception two years ago.
Project manager Wendy Russell said: "We asked retired people in the community what they thought the biggest issues were and they said the throw-away society. In their day, everything was well used, and well worn.
"They even shared clothes between themselves.
"So that's what we've introduced, a concept which allows the community to share clothes."
Wendy, 37, added: "Research has shown most of us only regularly wear about 30% of what's in our wardrobe.
"And around a third of the things in there aren't worn at all.
"People underestimate the value that the clothes they have hiding unworn at the back of a drawer could have in someone else's life.
"Unfortunately there's still a huge stigma around second-hand clothes. A lot of people are happy to give to charity, but not to take something back.
"We've had some real treasures, including designer handbags and shoes and outfits with the price tags still on."
R:evolve runs "make-do and mend" workshops, sewing classes and upcycling sessions, demonstrating how to get more wear out of your wardrobe.
And volunteers even go into schools to teach youngsters how to knit and sew.
'One of my biggest bargains was a pair of Doc Martens for £12 – worth £150!'
Zoë Nisbet loves nothing more than snapping up a bargain.
In fact, about 80% of her wardrobe contains recycled clothes.
Zoë only visits the high street when she needs something specific, like running shoes or new underwear.
The 34-year-old, from Blantyre, said: "It really is the best way to shop. You can guarantee if you find a little gem, you won't spot two or three people walking down the street in the same outfit and I've so much money."
Zoë, mum to 14-month-old Lucy, says finances are tighter since she and her fiancé became parents.
But second-hand shopping has been a big part of her life for decades.
"My mum and dad loved the second-hand culture, so we'd spend our Saturdays out trawling the local charity shops. It was so much fun that I've just carried on.
"In fact, one of my biggest ever bargains was a pair of Doc Martins. I paid £12 and when I looked them up online they were £150.
"Sometimes you're lucky and sometimes you're not, but when you persevere there are some real gems to be found."
'People get attached to their baby's things and want to see them go to a good home'
Second-hand clothes are so in style that even babies are wearing them.
Mum-of-two Roz O'Callaghan set up Swaddle in Hamilton, Lanarkshire, selling pre-loved products for the under-fives just nine months ago.
It's already a huge success, with hundreds of items flying off the shelves every week.
Swaddle adopts a modern twist. The contemporary store stocks second-hand baby products from sleepsuits, shoes and swings to cots and even maternity wear.
But it also doubles up as a community hub for new mums, offering workshops in breastfeeding and postnatal depression and a cool space to just hang out.
Roz, 36, quit her high-flying London marketing post after having first daughter Mary-Kate (now three) to follow a career in social enterprise.
"Personally, I've always been a bit of a bargain hunter, and adopted the same philosophy when shopping for my own babies, especially with the big items like prams," she said.
"But in general, there's a problem with over-consumerism. This generation has much more for their babies than our parents or grandparents had when they were raising small children.
"And babies grow so quickly that things don't get worn out. People get attached to their new baby's things and want to see them go to a good home, that's why they donate.
"Projects like this are breaking down the barriers and I think that's key to our success."
---
Mending, making do and finding new uses for clothes is nothing new….and The Sunday Post should know – we have all the secrets from the past.
We've published a book – Pass It On Tips From The 1950s – a collection of domestic hints that were sent to the paper in the 1950s and it has hundreds of ways to recycle, re-make, mend, sew and knit new clothes from old.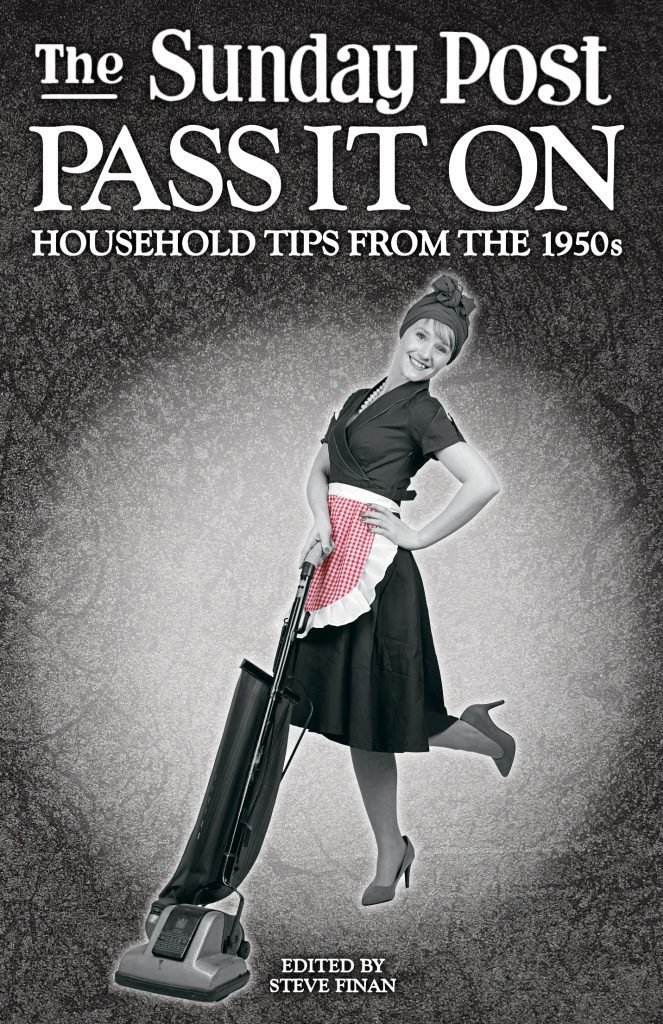 There are 1250 tips from the REAL experts, the housewives – your mothers and grandmothers – who got through the austere 1950s with families to feed and clothe.
Want to know how to cut material that's likely to fray? How to ensure a hem will never come down? How to make sure your knitting never drops a stitch? It's all here.
To buy the book (£11.99) go to www.dcthomsonshop.co.uk or phone 0800 318 846 during office hours.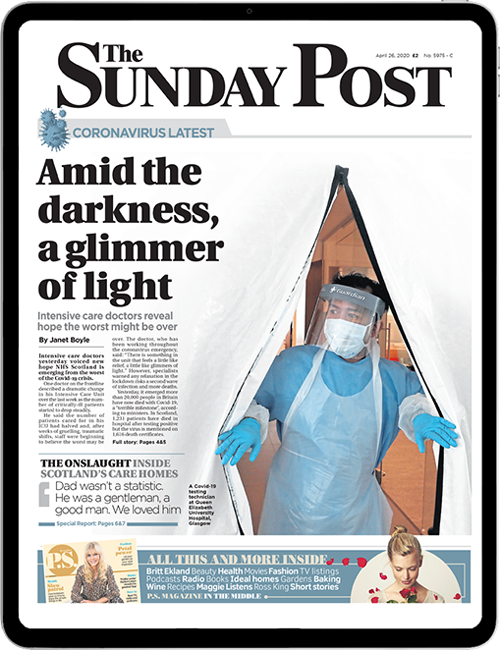 Enjoy the convenience of having The Sunday Post delivered as a digital ePaper straight to your smartphone, tablet or computer.
Subscribe for only £5.49 a month and enjoy all the benefits of the printed paper as a digital replica.
Subscribe