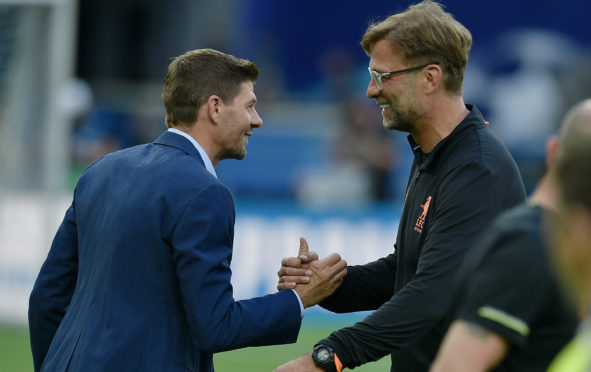 A week that began on a painful low for Rangers with the Betfred Cup Final defeat ended on a proper high.
They got the point required against Young Boys to progress through to the last 32 of the Europa League.
And manager Steven Gerrard signed a new contract that ties him to the club until 2024.
It just so happened that Jurgen Klopp also signed an extension to tie him to Liverpool for the same period.
But spare me the notion it all goes hand in hand for Steven to go to Anfield and replace Jurgen in five years' time.
Listen, I know it's Christmas time and we all like a good fairy tale.
However, nobody – including Jurgen, Steven and me – can look five days into the future, never mind four or five years.
For anyone to suggest otherwise is putting two and two together and coming up with 222.
So, lets get back to reality.
When you look at the situation Steven inherited at Ibrox in the summer of 2018 to where has taken them to now, it is night and day.
There has been a huge transformation.
That's why he and his staff deserve enormous credit and the new deal is justified and merited.
The players have really bought into him and his methods, and a commitment such as this one sends out the right signals and brings togetherness and stability.
Thursday night was a good one for Rangers but, my goodness, it was nervy.
The last four or five minutes had me on the edge of my seat, and I was concerned they were going to suffer another crushing blow for the second time in five days.
There is no doubt that there was a pressure not to lose the game to their Swiss opponents.
It was a massive 90 minutes and they came through it with their heads held high.
Having lost the Betfred Cup Final to Celtic, the last thing they wanted was to blow their chance of progressing in Europe, especially after all the hard work they had put into this competition since July.
After missing a penalty and one or two golden chances at Hampden last weekend, all eyes were on Alfredo Morelos.
There may have been people ready to pounce on him and question his ability and mentality had he not scored against Young Boys.
But he got on the scoresheet and grabbed the all-important goal to settle everyone down.
Of course, Rangers didn't add to that tally and that made for the final nail-biting closing moments.
I was pleased for Morelos. Sure, he missed chances against Neil Lennon's team but he never hid and he loves to get a shot in on goal.
I like his hunger and attitude.
Last Sunday he was just unfortunate that he came up against a goalkeeper in amazing form.
Fraser Forster had the game of his life and credit to him for that.
Had it not been for him, Rangers would have won the Cup. After the way they played for 90 minutes, they did not deserve to lose.
They dominated huge chunks of the game and penetrated the Celtic backline on several occasions.
But the best team on the day doesn't always win the Cup.
The team that scores the most goals does!
In that regard, I want to praise Neil Lennon for the way he conducted himself at full-time.
His assessment of the game was correct, and he admitted his team were fortunate.
Neil was always honest as a player, and he is the same as a manager.
But, more importantly, he was magnanimous in victory.
Before he celebrated with his own staff and players, he made his way to Steven, his backroom team, and to every Rangers player on the pitch.
That was a touch of class from the wee man.
He knows that Rangers are going to present a difficult challenge this season, but we will have a clearer picture of where it is all going by the end of this month.
Rangers have three very difficult away games, starting today at Motherwell. They then have to travel to Hibs and Celtic.
Nobody needs to remind them of the importance of the points at stake.
Motherwell are in fine form and will present an extremely difficult challenge. If the Rangers players are not on it, they will run the risk of not getting a victory.
Steven and the players should feel confident, however.
As a manager, he is learning all the time and the players are with him. There is progress being made and that was there for all to see at Hampden last week.
They are very much looking the part and they look ready to win a piece of silverware in the not-too-distant future.
They have also improved on last season in terms of making it into the last 32 of European competition.
When today's game at Fir Park is over, they can cast an eye towards the Europa League draw tomorrow.
There are some tasty teams in it, and the likes of Inter Milan, Manchester United or Arsenal really whet the appetite for all sorts of reasons.
For Celtic, going through as group winners and being seeded should, on paper, get them an easier draw. But they could be paired with Roma, Shakhtar Donetsk or Bayer Leverkusen.
However, you take who you get and get on with it. And it's much better to be in it to gain more experience and boost the bank balance by a few million quid.
Celtic deserve huge credit for the way they played in their opening five games and that allowed them the luxury of resting a few of their top players away to FC Cluj.
They lost 2-0 but the hard work had been done to their satisfaction with wins home and away against Lazio.
They also got the chance to give two or three youngsters a chance in Romania and that wouldn't have done any harm.
Allowing players to put their feet up will have been huge for Neil. To give the likes of Scott Brown and Odsonne Edouard a week's rest was the perfect scenario.
Their schedule is unbelievable and they play again this midweek, at home to Hearts.
Surely, there must be a better way to work out the schedule?
Is it really beneficial to have a winter break in January when the likes of Celtic are playing so many games in December?
The same applies to all clubs.
At this time of year maybe we should be thinking a wee bit more about the welfare of the players – and the financial strain on the fans.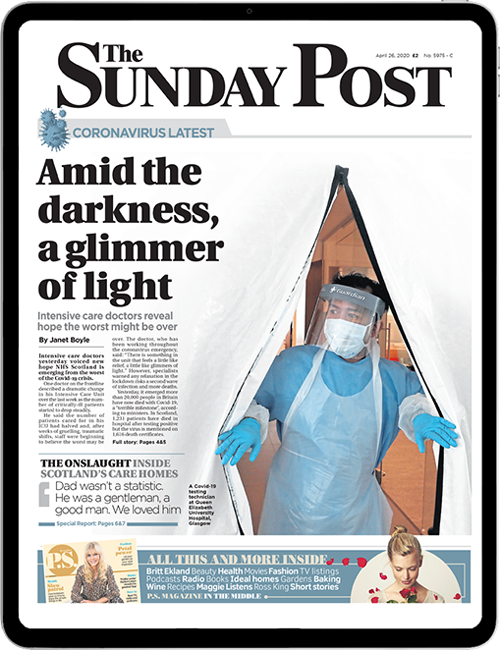 Enjoy the convenience of having The Sunday Post delivered as a digital ePaper straight to your smartphone, tablet or computer.
Subscribe for only £5.49 a month and enjoy all the benefits of the printed paper as a digital replica.
Subscribe