SCOTLAND'S dairy industry is under scrutiny as critics accuse farmers over the live export of calves and claim cows are suffering because of intensive milk production.
But, amid the escalating debate, deep in the dairy county of Galloway, one farm is hoping to prove there is a more "ethical" way to produce the white stuff.
At Cream O' Galloway's Rainton Farm, at Gatehouse of Fleet, run by David and Wilma Finlay, calves stay with their mothers for up to five months after birth – a practice almost unheard of in the industry.
The conventional method of dairy farming involves calves being taken from their mothers just a few hours after being born, allowings farmers to take two or three daily milkings from the cow while calves are kept in pens and typically fed on commercial milk replacer, either from an artificial teat or from a bucket.
If the calf is female, it will likely join the milking herd, but if it is male, it will either be shot, or sold for live export, a trade featured last week in a BBC Scotland Disclosure investigation, The Dark Side of Dairy.
Scotland's chief vet joined farming unions in suggesting concerns around the trade were over-stated but Mr Finlay believes there is a better, more humane way of producing milk than what he calls the "highly stressful" method currently practiced across the industry.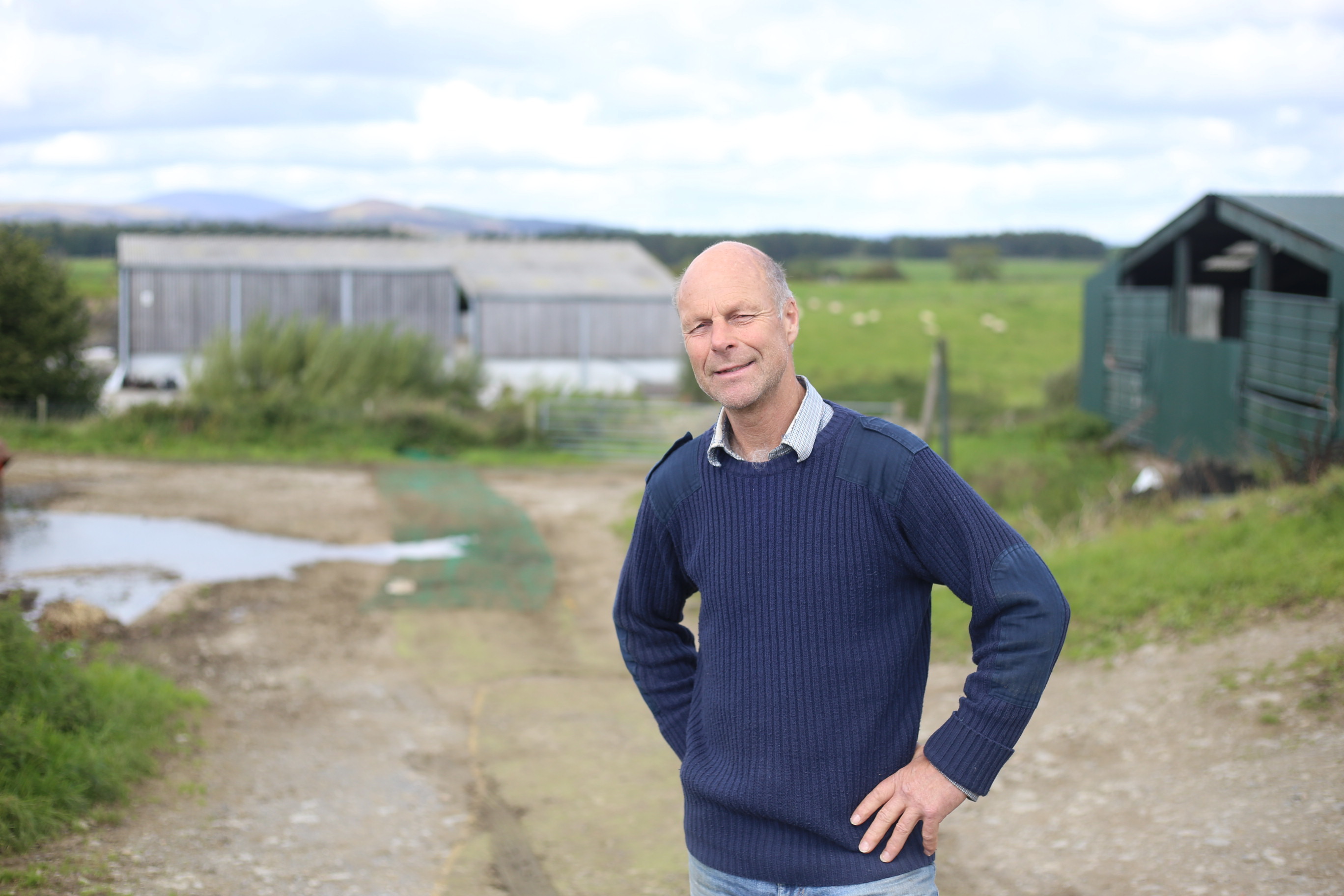 "Before, we took the calves from the cows 24 hours after birth, and bucket reared the babies," he said.
"It produced a lot of trauma for us and for the cows. Although they could no longer hear each other, the mothers and babies would cry and bawl for days and sometimes weeks in the aftermath.
"What we're doing now, is leaving the calves with the mothers 24 hours a day for the first two months and then we start a slow separation process over the months that follow.
"This helps the calves to start eating solid foods and strengthens peer bonds in a group of around 30 calves which starts to replace the mother and calf bond."
"I have no doubt it's going to work from what we've seen so far."
The whole process Finlay says is about reducing stress in the animals, which in turn leads to more productivity in milk production and healthier calves, which can be sold for meat or used for milk production themselves:
"The calves are drinking 2000 litres more of the milk now than they were when we took them from their mothers, which on the surface may look like a reduction in profits.
"But, the calves are growing twice as fast thanks to the milk. That means the male calves are ready for auction for meat ten months earlier than if they were being bucket reared, and the female calves are ready for milking ten months earlier too."
Currently, Cream O' Galloway is the only large scale family farm in Scotland that allows calves to suckle from their mothers, but Finlay hopes he can show that this is a profitable model for larger dairy farms to follow:
"If we can prove that this system definitely works – which is the objective – and that we don't need to charge huge premiums for the milk or milk products then that's great.
"I have no doubt it's going to work from what we've seen so far."
The cows on Finlay's farm are living twice as long as those on an intensive dairy farm, reaching up to 17 years old and therefore doubling their milk production cycles. The average lifespan of a conventional dairy cow is four to nine years old.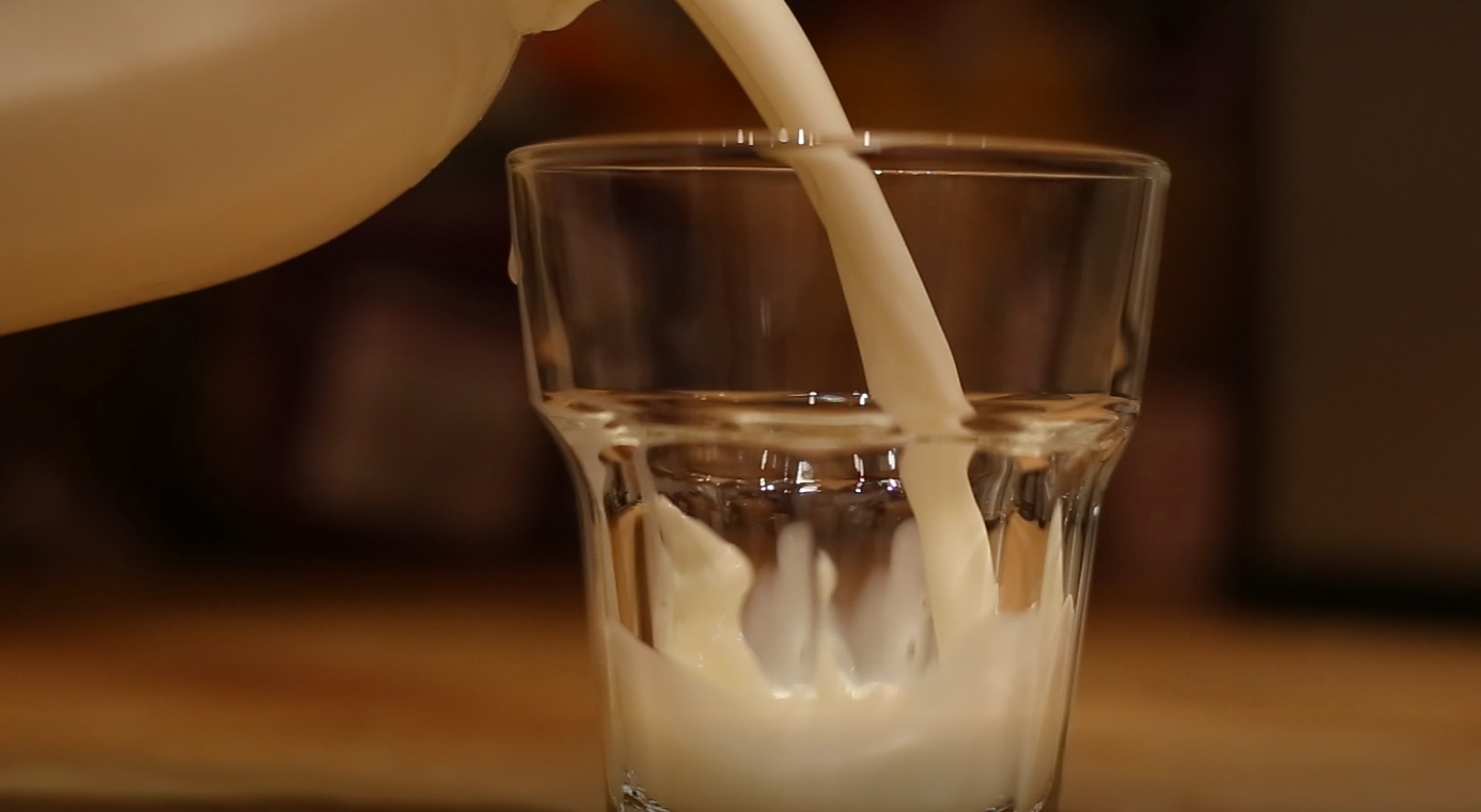 While Finlay and his farm believe there needs to be a change in the dairy industry towards higher welfare standards, many farmers are defending the practice their livelihood depends on.
"Farmers are between a rock and a hard place." 
The National Farmer's Union said: "It's important to recognise that everyone has the right to choose what they eat and dairy farmers take their job extremely seriously to produce food for everyone.
"It is not OK for some activists to use social media or other platforms to not only post mistruths and inaccuracies about the way food is made but also send particularly distressing messages and accusations to farmers.
"Farmers take the trust bestowed on them to produce the nation's food we eat seriously. So no matter our diet choices, we believe farmers deserve the respect the job entails. If we all want to continue enjoying safe, nutritious, delicious food then now is the time to back British farming."
Mr Finlay and his farm were featured this week on the Disclosure documentary, which investigated the exporting of male calves from dairy farms to the continent.
While England no longer operates in livestock export, Scotland and Northern Ireland are still involved in the trade.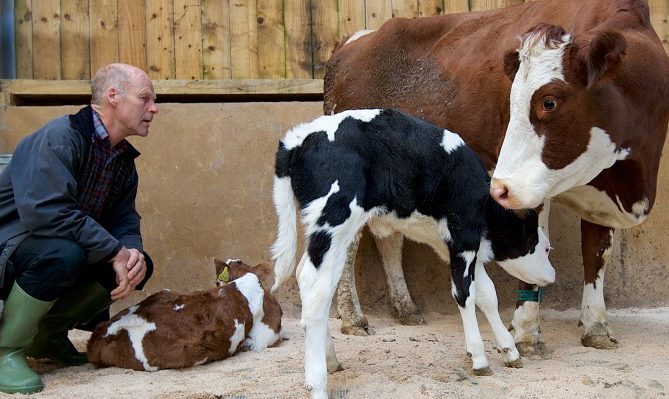 In response to the programme, major ferry company, P&O said this week that they will no longer be carrying calves to Europe despite Sheila Voas, Scotland's chief vet, being among those suggesting the programme had "distorted the reality of the trade."
"I think farmers are stuck between a rock and a hard place," said Mr Finlay in response to P&Os announcement.
"There's pressure on them to produce cheap food, which in turn creates pressure on the animals and on the environment.
"We do have to find a better way of dealing with the calves from our dairy systems and while my system might not be the answer to all farmers, right now, it's certainly working for us."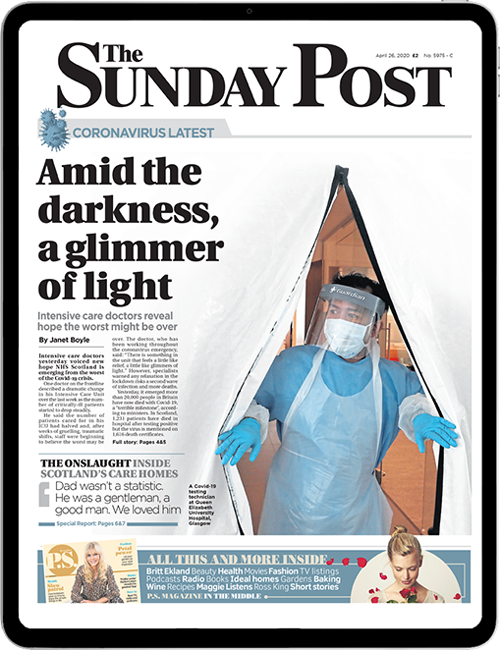 Enjoy the convenience of having The Sunday Post delivered as a digital ePaper straight to your smartphone, tablet or computer.
Subscribe for only £5.49 a month and enjoy all the benefits of the printed paper as a digital replica.
Subscribe