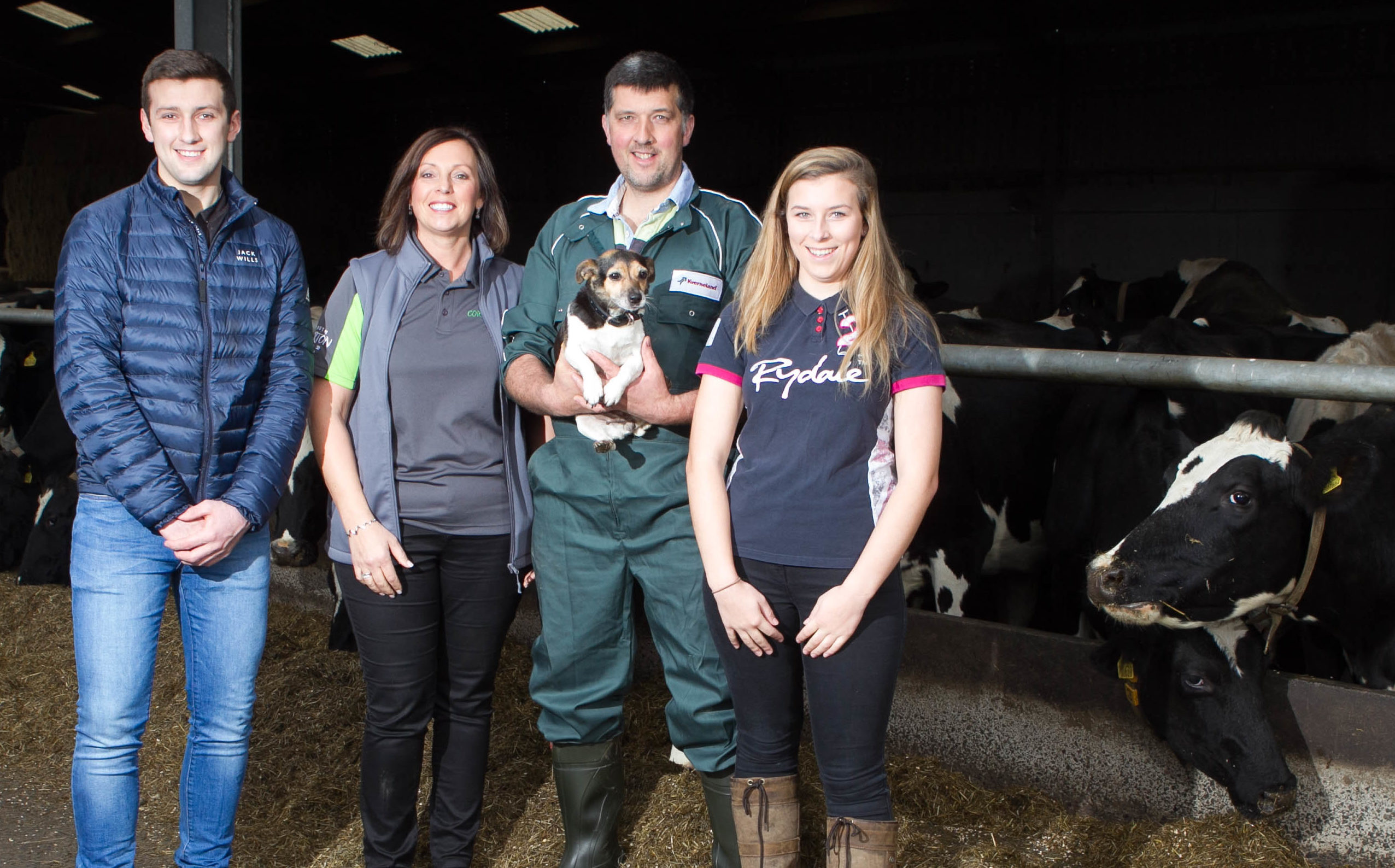 MORE Scots dairy farmers than ever are exploring new pastures to boost business, unions have claimed.
From adding on-site coffee shops and milk vending machines to turning their hand to cheese, yoghurt, butter and ice-cream, milk producers across the country are changing their business model.
NFU Scotland milk policy manager George Jamieson said around 20 years ago, Scotland had 5,000 dairy farmers. Ten years ago that dropped to 2,000 and now just 900 remain.
And of those, many are choosing to branch out into other areas in a bid to become more resilient.
"Dairy farming is high cost and, in the current market situation, high risk," George said.
"An average Scottish dairy farmer spends around £450,000 a year before he makes a penny.
"He/she has to spend £35,000 to £40,000 a year just to maintain infrastructure.
"With current prices often not covering real costs and many farmers working for less than the minimum wage there are challenges."
Bryce Cunningham, who runs Mossgiel Farm in Mauchline, Ayrshire, took that option.
The 31-year-old left the family farm at 16 and moved on to spend a decade working for car giant Mercedes-Benz. But when his father was diagnosed with terminal cancer and his grandfather diagnosed with a terminal heart condition in the same year, he decided to come home and take over the farm.
"The business lost £100,000 in my first year," Bryce said. "As well as the milk pricing crisis, the bank decided to stop supporting us. It was go bankrupt or go in a different direction."
Bryce wanted to get back to the kind of farming his grandfather did, with no chemicals.
"We notified the dairy we would no longer be supplying them and decided we would offer non-homogenised milk directly; a pasteuriser was installed on-farm to reduce food miles to zero and we signed up to become an organic dairy farm," he explained.
Mossgiel Farm found a niche and now supplies milk to 250 speciality coffee shops across Scotland. "In recent years, money has been drawn so severely out of agriculture that people are having to look at different things," Bryce said.
It's a family affair as farmers explore exciting new pastures
THEY say you should never work with children or animals.
But Alison and Willie Kerr are working with animals – for their children.
The pair, along with son David, 20, and daughter Joanne, 16, won the Family Farming Business of the Year accolade at the British Farming Awards last week.
And the secret of their success? Diversification, innovation – and determination to secure the future of the dairy farm for the fifth generation of the family and beyond.
"We are prepared to fight tooth and nail to save our business because our son is one of the few farming kids who want to take over," said Alison.
With fluctuating markets, Scottish dairy farms are decreasing in number. In the last 20 years, they've dropped by more than 80%. But those who remain continue to work hard and the Kerrs, who run South Corton Farm in Ayr, are one shining example.
Willie, 47, who has worked on the farm since leaving school, and wife Alison took over from Willie's parents.
After a career in banking, Alison, 47, took on all the farm admin.
But, 14 years ago, after completing a course in horticulture, she added another string to the family's business bow, opening Corton Nursery.
"We were gifted a polytunnel, so I decided to put my green fingers to the test," she said.
The seasonal plant nursery, which grew bedding plants, shrubs, perennials and trees, was perfect for the mum-of-two because she could fit it in around the kids.
Over the years, the Kerrs have had an eventful life on the farm and, like many others, are faced with challenging markets.
Three years ago, milk prices hit an all-time low and it proved a worrying time for the Kerrs – and all dairy farmers across the country.
"The markets crashed," Alison said.
"At the lowest ebb, we were being paid less than half the costs of milk production. However, we are eternal optimists.
On David wanting to take over, she said: "Farming kids often go off in another direction and go on to an easier life. But since he was able to pull on his wellies, our son has always wanted to be a farmer, so we knew we had something to fight for.
"We decided to modify our business to give more security during these downturns."
Willie and Alison toyed with the idea of a coffee shop as it seemed the a natural progression, tied in with the main business of dairy farming.
In April last year, The Coo Shed, a farm and cow-themed cafe, opened.
"In the beginning, we thought if we had 100 people through the door every day, we'd be chuffed," Alison said. "But it has taken off beyond our expectations. We often joke that we've created a monster – and our biggest job is to tame it!"
The Kerrs recognised the importance of innovation.
Wanting to take their milk directly to the public, they launched The Milk Hoose in May.
It houses a milk vending machine, so people can pick up pasteurised milk, fresh from their herd of 220 Holstein Friesians.
And this week, they're set to open a second vending machine selling free-range eggs and homebaking.
"Our road will be like the M6," Alison joked. "But it's great to have found a modern way to bring our produce direct to the customer."
The family business model works well, with Willie and David out on the farm, Alison heading up the Nursery and The Coo Shed and fifth year pupil Joanne doing shifts in the coffee shop and feeding the cattle after school.
"We all do our bit and make a fantastic team," Alison said.
"Our days are very busy but we try to make time to spend as a family.
"We eat our meals round the table and, at the end of the day, enjoy watching a movie together."
As for the future of the farm, Alison is certain it's in very capable hands.
"David couldn't wait to leave school and work on the farm," she said. "We encouraged him to study agriculture at college to gain a wider knowledge of the industry.
"Joanne has spoken about going on to study agriculture or vet nursing.
"For David, it looks like a career in farming is on the cards, and we couldn't be happier."