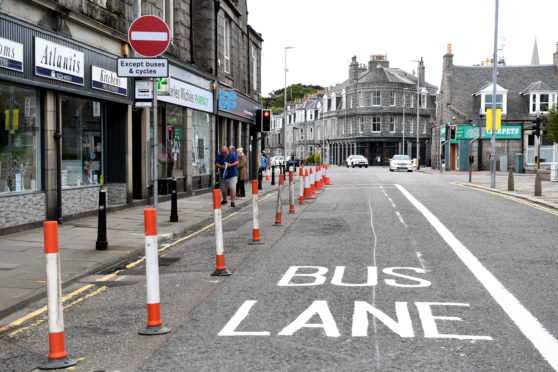 New rules in England will see drivers caught in a bus lane for the first time given a warning while first offenders in Scotland will continue to be fined.
The change is part of an ­overhaul of traffic laws outlined by the Department for Transport. But the new rules will apply only to English local authorities.
Meanwhile, the three Scots councils who operate bus lane enforcement – Glasgow, Edinburgh and Aberdeen – will continue to fine motorists caught for the first time.
Campaigners have long argued the vast majority of drivers fined for travelling in a bus lane or gate only do so because the signage is confusing and unclear.
A single new bus gate camera in Glasgow's Union Street captured 32,000 motorists last year – almost 100 per day – despite lockdown restrictions being in place for most of the year. About £9m of £60 bus lane fines are issued each year in Scotland.
New Glasgow bus gate catches 32,000 drivers during a year of lockdown
Scottish Conservative Shadow Transport Secretary Graham Simpson said: "Given the numerous cases we have seen about poor signage and confusing road markings, it makes sense to give drivers an initial warning rather than a fine. Refusing to implement this policy in Scotland will fuel the suspicion bus lanes are little more than a form of stealth tax."
Luke Bosdet, of the AA motoring organisation, said: "It's a bitter blow for Scottish drivers that, while, drivers in other parts of the UK who make a mistake for the first time will be treated fairly, those in Scotland will continue to receive a fine."
The plans are contained in a ­policy document entitled Gear Change. In the foreword, PM Boris Johnson said it "aims to kick off the most radical change to our cities since the arrival of mass motoring".
The Department for Transport said: "We're determined to ensure these powers are used fairly and proportionately, which is why our plans include proposals for drivers to be given a warning notice for a limited period before fines are issued."
The DfT added that, as transport is devolved, "traffic enforcement is a matter for the Scottish Government".
National agency Transport Scotland said: "The responsibility for all aspects of local traffic management, including the operation of bus lanes, rests with local authorities."
Glasgow City Council said: "No Scottish guidance has been issued on this matter and so we have no plans to change our bus lane policies at this time. If the Scottish guidance is updated then we will respond to that appropriately." Edinburgh council said it was "not aware of anything similar" to Gear policies being proposed in Scotland.
Aberdeen City Council added: "We have no current plans to review our process for issuing Bus Lane Enforcement tickets."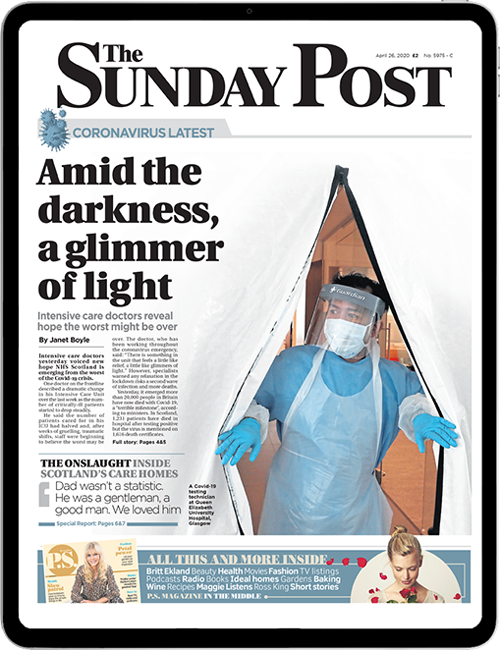 Enjoy the convenience of having The Sunday Post delivered as a digital ePaper straight to your smartphone, tablet or computer.
Subscribe for only £5.49 a month and enjoy all the benefits of the printed paper as a digital replica.
Subscribe