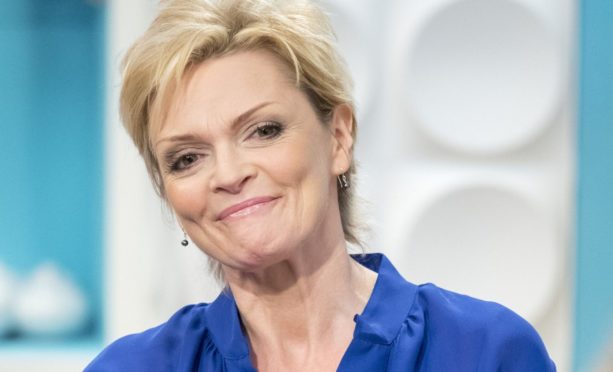 Starring in The Prime Of Miss Jean Brodie, as the eponymous schoolteacher, was about to make Sharon Small's year until the year took a slight left turn.
Instead of playing Muriel Spark's famously maverick Edinburgh teacher in London's glamorous West End, however, the actress has instead found herself landed with a more mundane tutoring role with her two teenage sons in lockdown.
Now she is stuck at home as the home-schooling mum with her two teenage boys, all while pining to tread the boards once more.
"I really miss my job," said Sharon, who has appeared in a series of acclaimed dramas with the eagerly-awaited second series of ITV drama The Bay about to start. "I was doing really well and looking forward to The Prime Of Miss Jean Brodie.
"It was all set for last year then it just fell by the wayside because of the pandemic and was cancelled. It doesn't look like it's coming back either.
"I was so sad about that, because I really wanted to play the character. She's on my bucket list, I'd love to have had a good go at Jean.
"She's a romantic fascist. Or is it a fascist romantic? I don't know which way round it is.
"I just want to get back to work. You define yourself by your job, don't you? And if that's cut away you ask yourself, who am I now? Now I'm just moaning mum!"
Sharon, 53, has endured lockdown in London with husband Dan, and their two teenage boys, Leo and Zac. Home-schooling the pair has been, she admitted, something of a challenge.
"Fortunately I like my family," she said with a laugh. "I like my kids and I like my partner. We've muddled through together like that.
"We're at an advantage in some ways with home-schooling. We have the apparatus and the devices to do that. But home-schooling for two teenage boys has been full-on.
"We're nearly a year into it and it's only this week now that they're fully online with live classes. It's taken that long to get it together. It's tough because you have to motivate them. And if they don't understand the subject, you have to learn the subject and teach it to them."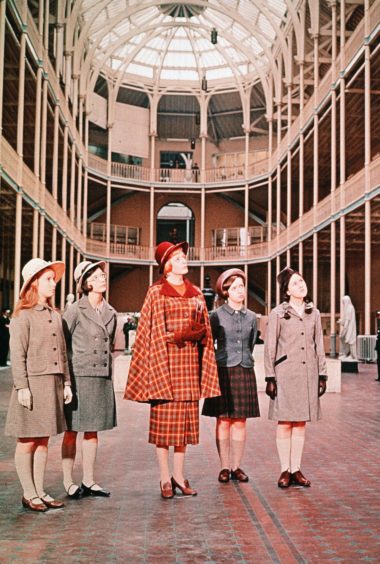 Unlike Miss Jean Brodie, and her class full of devoted girls, Sharon has a tougher challenge on her hands. "It's boys. Everyone I know with girls says they just get on with it whereas with boys they say, 'no, it's hell! It's hell getting them to come to the computer!'
"It's probably just part of my personality and I should just chill out, but that's a lot of school time which has been lost. I really feel for anyone who's got three kids round one device. If your internet goes down, you're stuffed. Thankfully I am a morning person but when you get that stare back from two teenage boys going, 'oh shut up mum' that enthusiasm wanes pretty quickly…
"Have you seen that sandwich board? It says if you think 2020 is bad wait until we're run by a generation of children who have been home-schooled by alcoholics…
"There was a feeling last summer that we'd just have to drink our way through this. I think I've got myself a bit overwrought about it. Plus I'm at home because my industry has flatlined."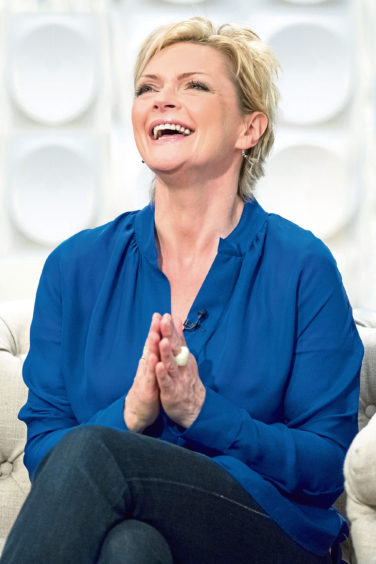 Film, TV and theatre are in serious trouble, which Sharon, originally from Drumchapel in Glasgow, is only too aware of thanks to her own trips around the UK.
"Theatre has been devastated. Loads of theatres have closed their doors for good. It's just so sad," she added. "I did a tour a couple of years ago and went to theatres all over the country. Some of them are so beautiful and they have such loyal audiences. If they're not there for people after this that is just so sad.
"I hope the appetite is there after this, that people flock back to places like the theatre and gigs, and the industry will bounce back.
"But with bloody Brexit our ability to travel and work abroad has become infinitely more difficult. So it will have to bounce back in Britain."
In terms of work, even Sharon, with a string of credits to her name, doesn't know what lies ahead. Roles will be difficult to come by because of the strength of actors going for the same roles she does. Diplomatically, she refused to name them.
"It's tough because I don't even know that there's that much to go for at the moment," said Sharon, who has previously appeared in The Inspector Lynley Mysteries, Law And Order: UK and Trust Me.
"It's quite expensive to get things made at the moment because of all the Covid-19 insurances and everything like that.
"And then, if you think about it, the world and his dog is available for work at the moment, so it's a much larger and much more competitive list to be going up against.
"And I think my generation has a really good cohort of strong actresses. So it's quite a wide field of people to be competing with, I'm up against a load of really good folk."
---
Scots at Bay as Caledonian stars lose their accents in crime drama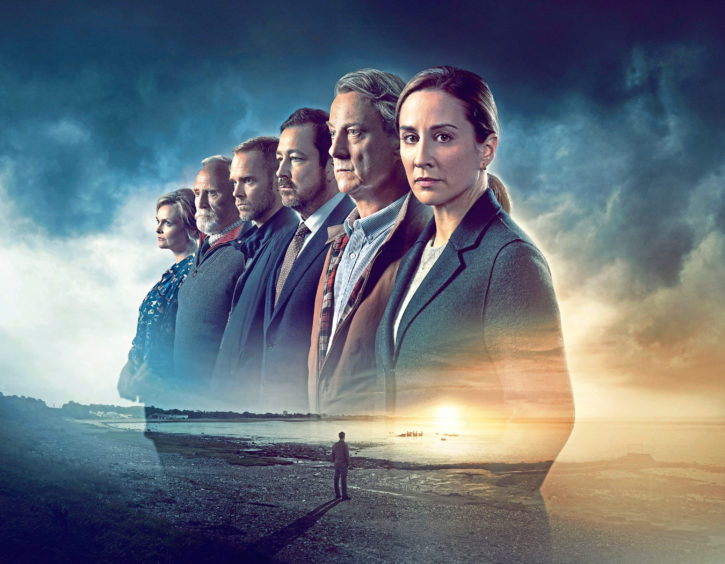 The new series of ITV drama The Bay is set in Morecambe, but could have been moved a few hundred miles north of the border, going by the number of Scots in the cast.
Sharon Small is joined by James Cosmo, Steven Robertson and the show's lead, Morven Christie, on the critically acclaimed drama to make up a tartan cohort. Don't expect to hear any native accents, though.
Sharon said: "Weirdly there's a lot of Scots on this series. James Cosmo is in there, Morven is the lead of course and the guy who plays my brother, Steven Robertson, is from Shetland.
"And none of us are Scottish in it. We've all got that Morecombe accent then when the scene ends go, 'aye that was awright'.
"I've worked with James before, he's such fun. I never knew Steven, he's from Shetland and when he's not acting is a sheep farmer, his life up there sounds amazing!"
A dialogue coach was brought in to help the Scots on set master the distinctive Morecombe lilt, and it was a challenge Sharon took to with verve in order to demonstrate her versatility.
"I'm pleased about not doing my own accent, it's not until somebody sees you doing an accent and if you carry it off well enough, then they think of you outside the box.
"If you can show a bit of versatility in creating characters from different places hopefully that just opens up casting opportunities, because then you have an edge. Because when you're a woman of a certain age there's not a huge amount around…"
Sharon, former star of The Inspector Lynsey Mysteries, was born in Glasgow but attended drama school in Fife, a course which counts Shirley Henderson, Ewan McGregor and Dougray Scott as graduates.
"It was just a really good springboard and was a really good basis for just figuring out what you wanted to to.
"You did everything: the lighting, the sets, the costumes, and you just got taught everything so you could work out what you liked best. That's when I just thought, yeah, acting is what I want to do."
The Bay, ITV, Wednesday, 9pm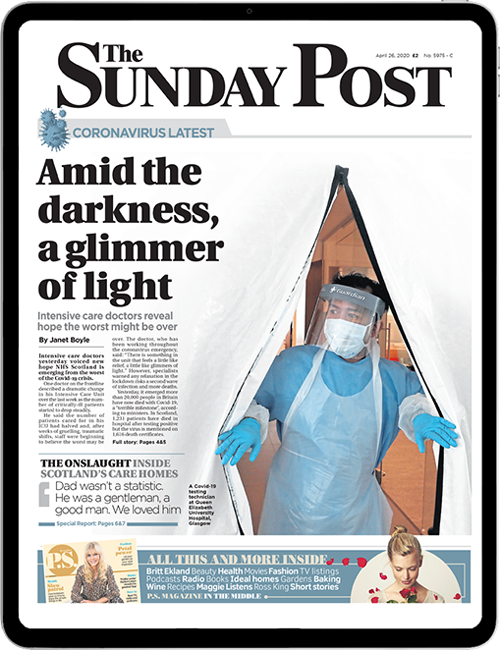 Enjoy the convenience of having The Sunday Post delivered as a digital ePaper straight to your smartphone, tablet or computer.
Subscribe for only £5.49 a month and enjoy all the benefits of the printed paper as a digital replica.
Subscribe