VISITORS to Glasgow's Kelvingrove Art Gallery and Museum got their first look at a fully-built Dippy the dinosaur today.
The iconic diplodocus, which has been under construction for the past few days, has finally been unveiled for visitors to gaze at in wonder.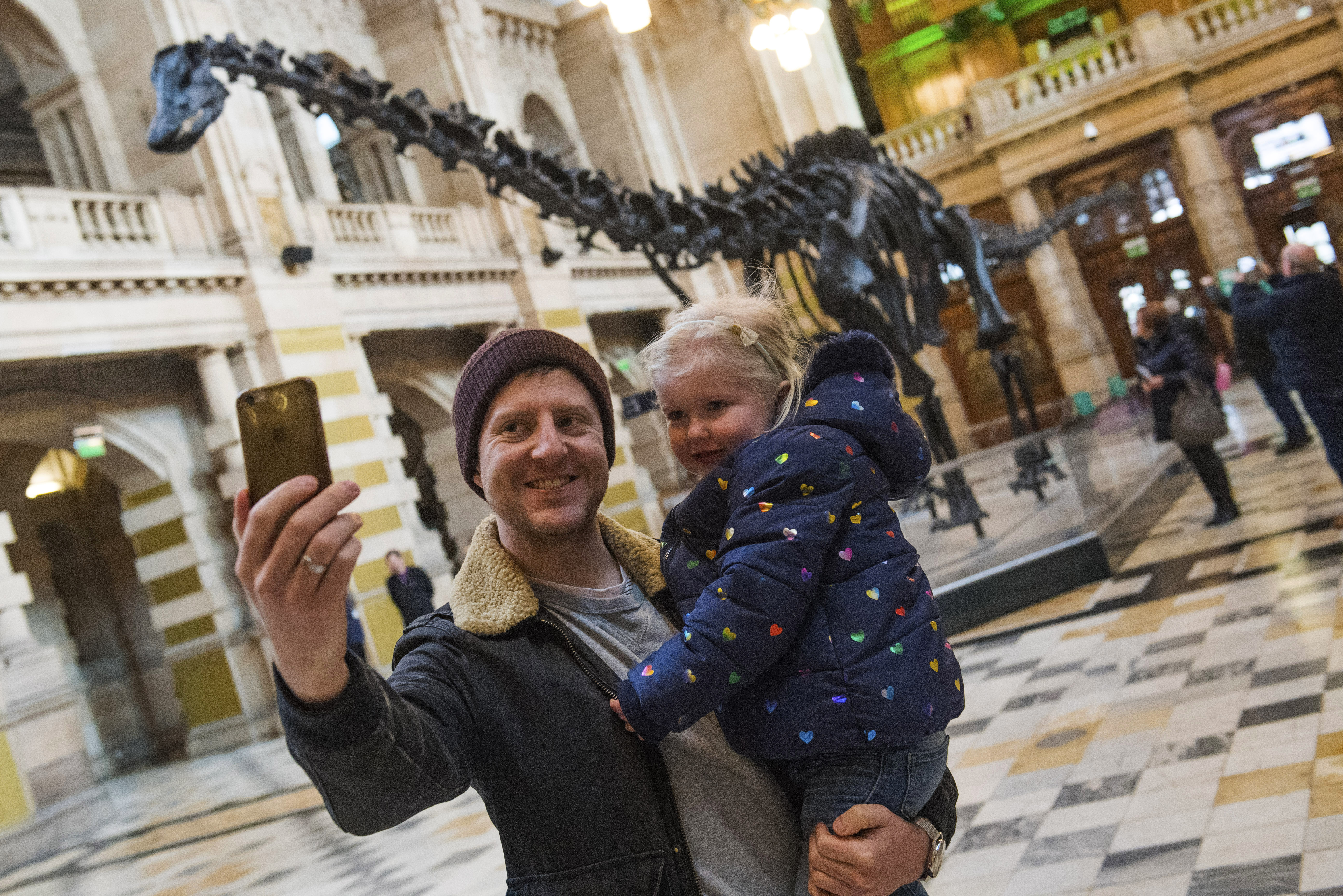 Usually found in London's Natural History Museum, the 292 bone structure is on tour to allow people around the UK to see the 21.3 metre long cast in person.
The skeleton stands tall in the museum's main hall, one of the first things people see when entering the building.
Dippy on Tour: A Natural History Adventure opened to the public today and will run until May 6 2019.
Admission is free and visitors do not require a ticket to visit, although people are being asked to leave a little extra time to see Dippy, especially at weekends and during school holidays.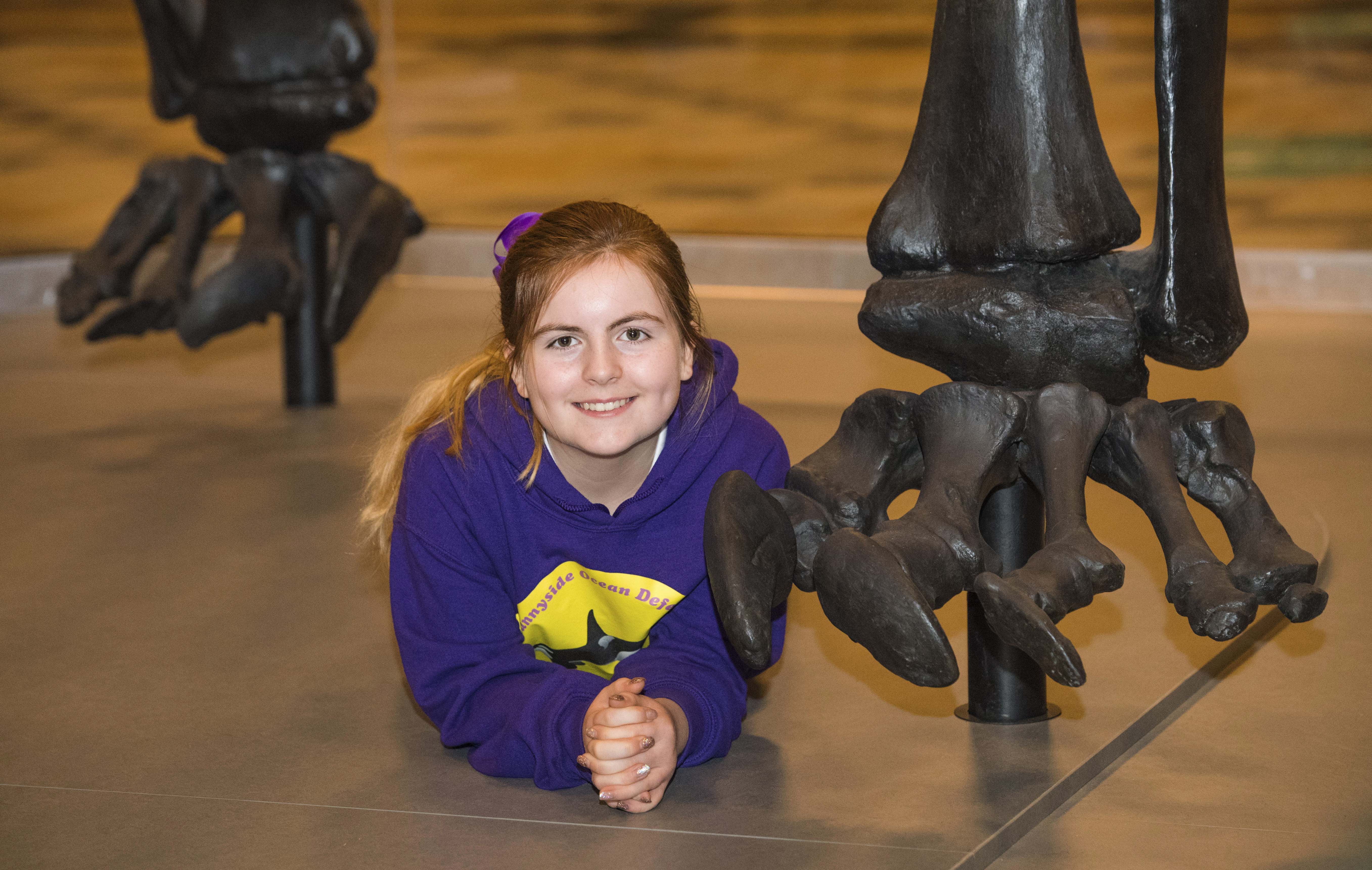 This morning, The Natural History Museum's Head of Conservation, Lorraine Cornish, was joined by Emillie McQuade from Sunnyside Primary School in Glasgow, who inserted the final toe bone into position just ahead of Dippy opening to the public.
Diplodocus carnegii is named after Andrew Carnegie, the Scottish-American steel magnate and philanthropist who financed its excavation in Wyoming, USA in 1899.
It was to become the centrepiece of The Carnegie Museum of Art in Pittsburgh.
King Edward VII saw a sketch of the dinosaur while visiting Andrew Carnegie at his Scottish castle, Skibo, and began a conversation that resulted in the commission of a replica cast.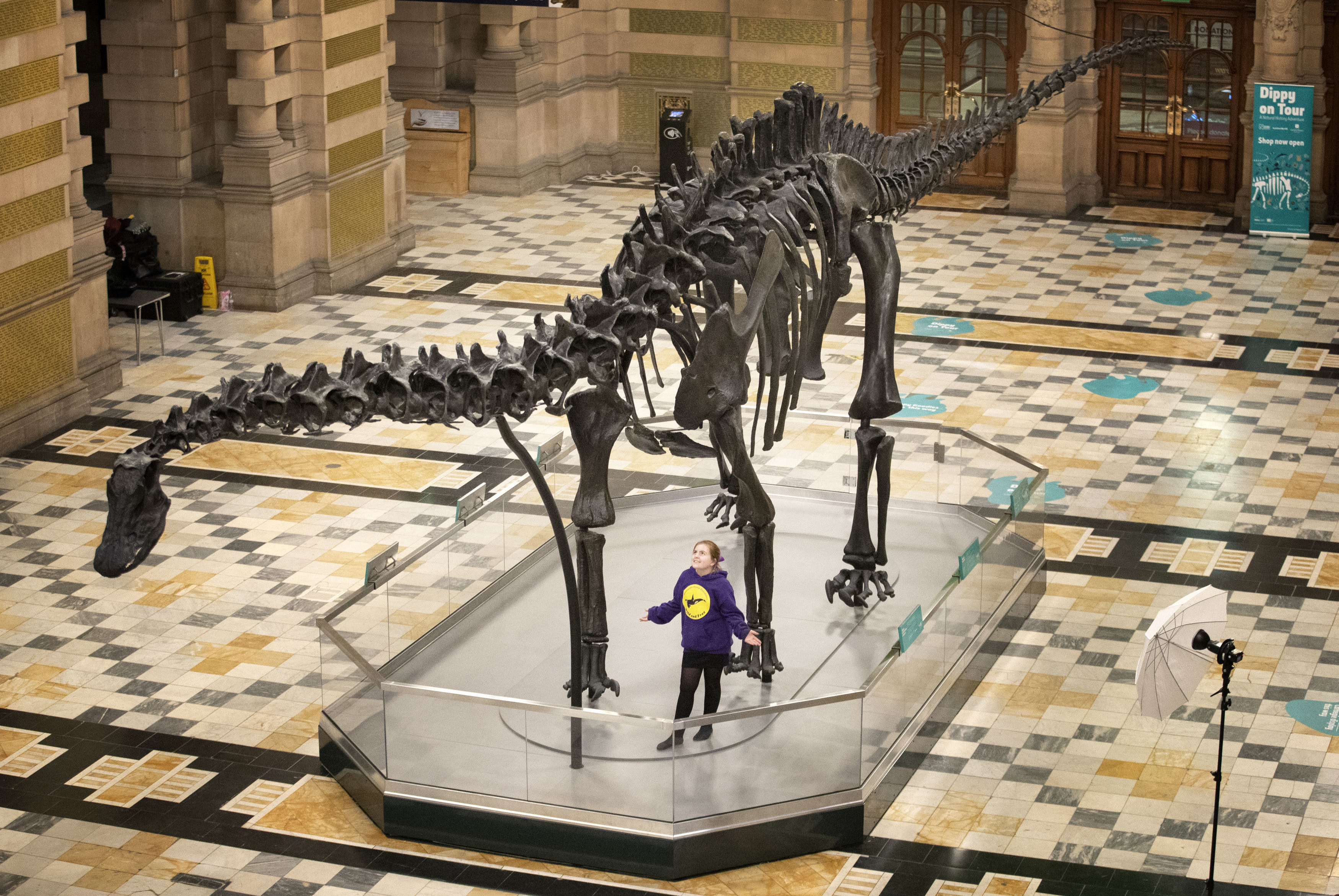 Dippy, as he became known, was unveiled at the Natural History Museum London in 1905, where he remained one of the most popular exhibits until preparations began for Dippy on Tour in 2017.
Emillie said: "To see Andrew Carnegie's Dippy arrive on Scottish soil is amazing.  I'm sure he would approve of it being on show and inspiring Scottish children… of all ages!
"As a Sunnyside Ocean Defender, we work hard to ensure that the great creatures we're lucky still to have don't end up only seen as museum pieces.
"So we hope that Dippy not only inspires people to find out more about nature's past, but also motivates them to protect and treasure what we still have."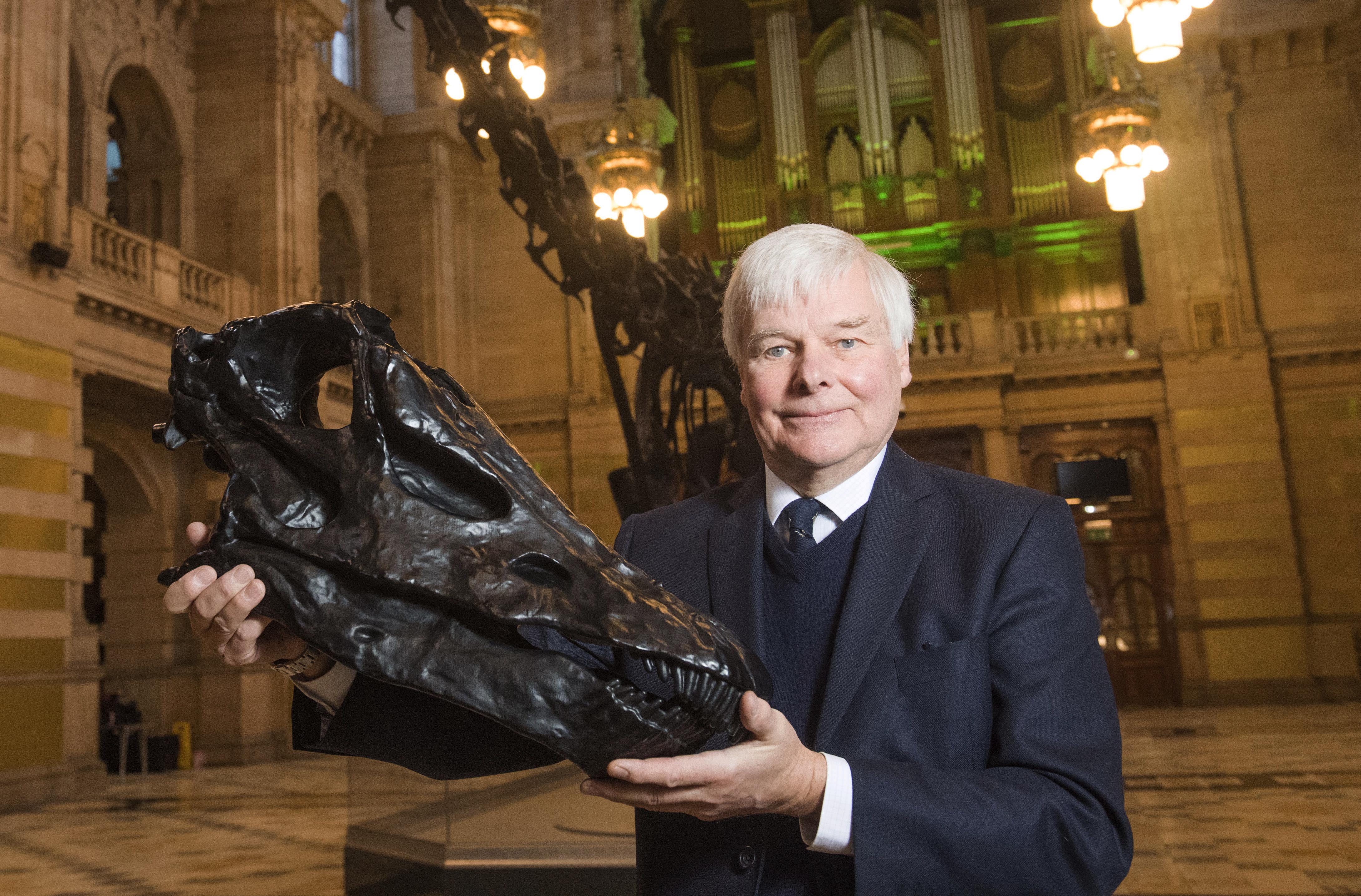 William Thomson, Andrew Carnegie's great grandson, was also at Kelvingrove Museum for the opening.
He said: "For Andrew Carnegie, Diplodocus carnegii was more than a huge prehistoric creature. It was a symbol and an opportunity.
"By gifting copies to the heads of state of seven other countries as well as the UK, Carnegie hoped to demonstrate through mutual interest in scientific discoveries that nations have more in common than what separates them.
"He used his gifts in an attempt to open inter state dialogue on preserving world peace – a form of Dinosaur Diplomacy!
"Replicas of Diplodocus carnegii are still on display in some of the most famous natural history museums in Europe, but sadly the wellspring of their united history has been largely forgotten.  The exhibition sheds some light on this remarkable story."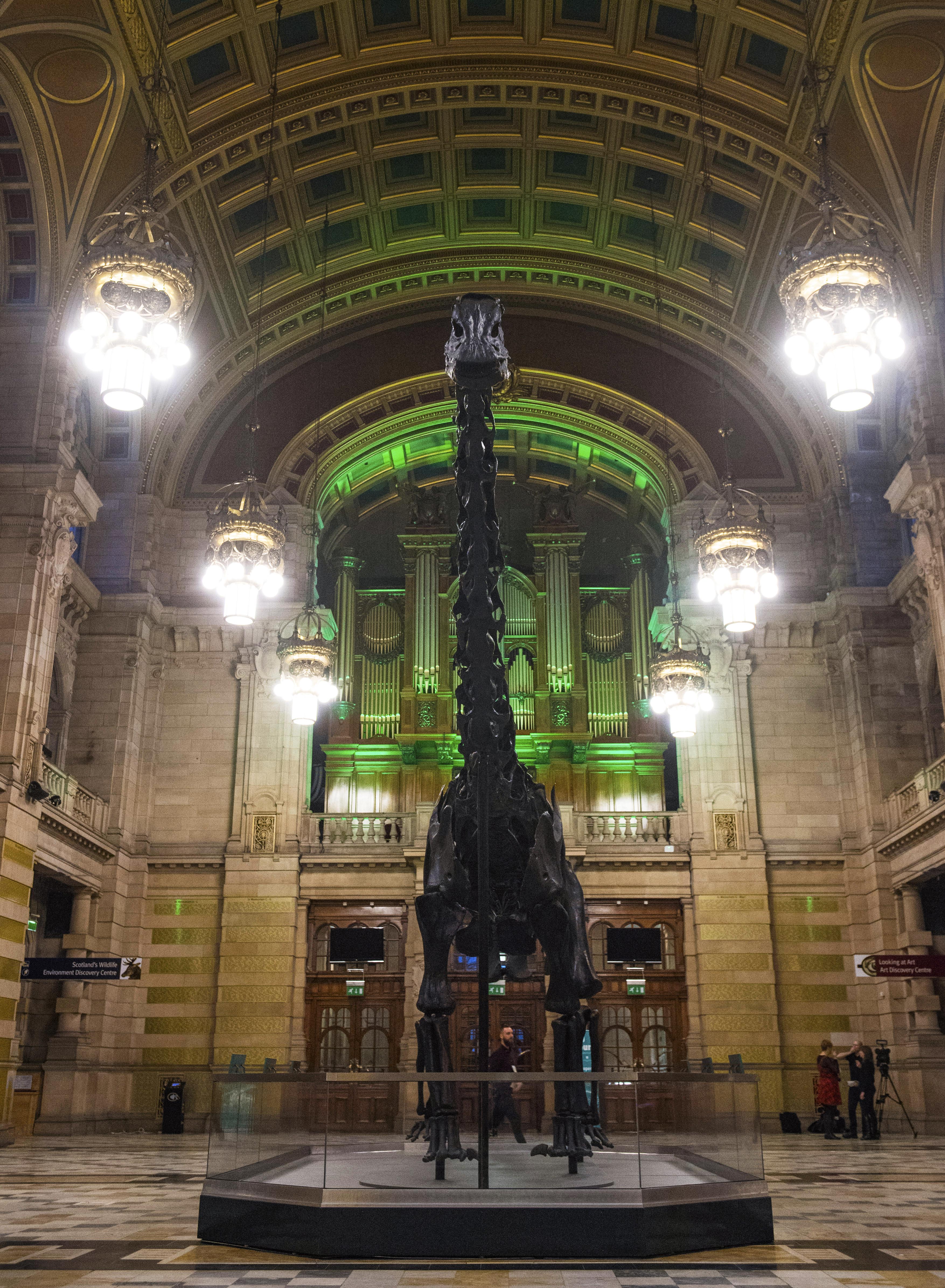 It took a team of four technicians and two conservators from the Natural History Museum London five days to piece the giant jigsaw together at Kelvingrove Museum, where, for the first time, visitors could watch the transformation take place from the balcony.
Sir Michael Dixon, Director of the Natural History Museum, said: "We are thrilled that Dippy has once again made it safely across the Irish sea and has now arrived at Kelvingrove Museum in Glasgow.
"This marks the fourth stop of Dippy on Tour – a journey that has so far seen record visitor numbers at the three previous venues.
"Dippy has acted as an ambassador for the natural world inspiring thousands of children to explore nature on their doorstep. We are sure his impact will be just as powerful in Scotland and hope visitors are as excited to see him as we are for him to be here."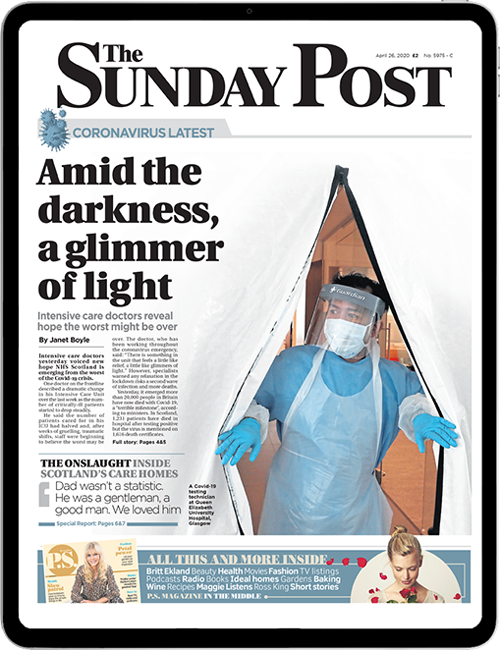 Enjoy the convenience of having The Sunday Post delivered as a digital ePaper straight to your smartphone, tablet or computer.
Subscribe for only £5.49 a month and enjoy all the benefits of the printed paper as a digital replica.
Subscribe