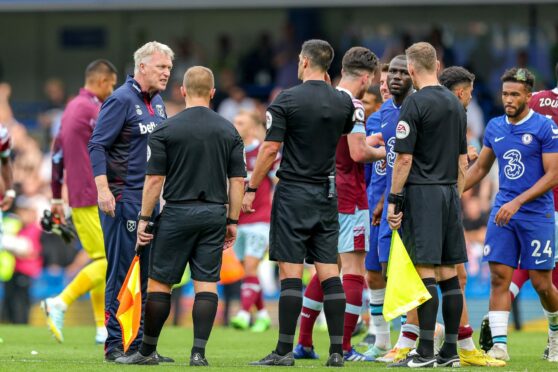 Several managers in England's top flight were angry last weekend after some strange decisions by VAR.
Davie Moyes, Eddie Howe, Jesse Marsch, Graham Potter and Steven Gerrard all had their say – and they were quite right.
The equaliser that was disallowed for West Ham against Chelsea was a poor call.
Newcastle United's goal in their home game against Crystal Palace should have stood.
Leeds United had a good claim for a penalty waved away by VAR in their clash at Brentford.
All of the above just hammered home to me two things.
The first is that the technology is absolutely fine and there is nothing wrong with it.
It's the people in charge of the technology that are being held to question. Many decisions are still down to opinion. They are not all factual.
But you are left baffled as to why a VAR official can rule out West Ham's goal, for example, while another one can deem Newcastle's should be disallowed.
The second thing for me – and I've said it many times in this column, is that we should have a former professional footballer at Stockley Park to offer an opinion.
Referees may know the rules of the game inside out. But players have a better feeling for what goes on in the minds of footballers, and on the pitch.
If you put both ingredients together, then it should make for a better recipe.
Nobody should be arrogant enough to believe they know everything inside out.
That said, I would always give the final decision to the referee on the pitch. Anyone else should only be involved to offer guidance.
That's why it was good to see Michael Oliver overrule VAR last weekend, and stick to his guns when he rightly awarded Nottingham Forest a penalty against Bournemouth.
Forest missed the penalty, but that's just how it goes sometimes.
Players and managers don't always get it right, and the same applies to referees. They make mistakes. It's human error.
But there shouldn't be the kind of decisions we saw last week. VAR should not be making so many bad calls.
It is very frustrating because VAR was meant to do away with many of the wrong calls.
Other rules that have people pulling their hair out over are the assistant referees not flagging when it's clearly offside.
They are told to allow play to continue, and then flag. I just don't get that. That irks most people more than what VAR does.
Overall, VAR still needs a few things cleared up, and maybe it will improve when Howard Webb takes over later in the season as Chief Refereeing Officer for the Professional Game Match Officials Limited.
Howard was an outstanding referee. He had first-class communication skills and was respected by all. He'll be an excellent addition.
Of course, there will still be controversy and there will still be debate. That's all fine, and part of the game.
But we need to get things right more often than not, and there were just too many bad calls last weekend.
Scottish football will have VAR later in the season and the officials are working away on it just now.
As is the case in England and European football, we want it there to help our officials, not embarrass them.
I believe the whistlers in Scotland can't wait for VAR to be up and running. They are happy to have a helping hand and there is nothing wrong with that.
Anything that's in play to allow the correct decision to be reached should be welcomed with open arms.
There is too much at stake in the game for it to be ignored. Some people still think VAR ruins the game. I don't think it does.
It's the people in charge of the technology who need to be looked at. They must do better.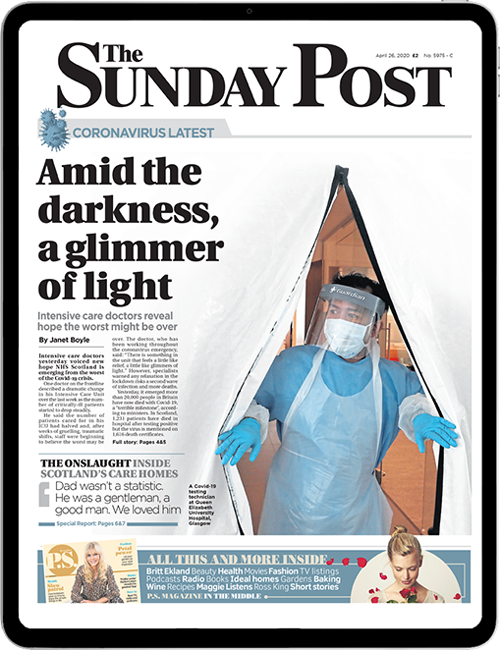 Enjoy the convenience of having The Sunday Post delivered as a digital ePaper straight to your smartphone, tablet or computer.
Subscribe for only £5.49 a month and enjoy all the benefits of the printed paper as a digital replica.
Subscribe