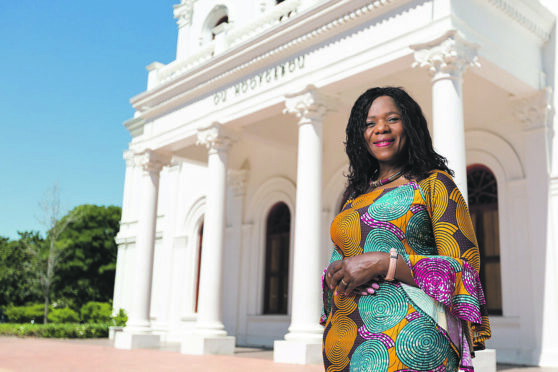 Democracy has become undemocratic, according to one of the world's most renowned human rights lawyers, as populism, bad governance and corruption spreads.
From Russia's invasion of Ukraine to the attack on the United States Capitol Building, Professor Thuli Madonsela, South Africa's best-known constitutional lawyer and former Public Protector, fears the raging debate on how to "fix democracy" does not address the root causes of the rise of populist politics.
Rather than teaching people about democracy, she says, global leaders must put people back at the centre of public governance in terms of both representation and responsiveness, building a future that is equal for all.
"We talk about our time being the most amazing in terms of the developments in humanity, but the bulk of humanity are trailing behind in previously colonised continents," explained Madonsela, who helped draft South Africa's constitution and was the co-architect of laws to anchor the country's democracy.
"In the developing world, there's a growing number of people who are not only left behind but they also feel hard work is not going to give you social mobility.
"In the past, you still had a class society and some social stratification but we have now reached a point where that social stratification doesn't have glass ceilings.
"You can break the glass ceiling but we have instead an iron ceiling for the lower social classes. In the developed world, that would be a small group but they themselves are then looking for alternatives, and who are giving them false hope? Demagogues, the Putins of this world.
"In our time, yes, we have bad governance. Yes, we have corruption. Yes, we have climate change. But one common denominator that is allowing people not to come to the party, becoming part of the spider web against these wrongdoings, is a lot of people feel, 'Why must I fix democracy? For whose benefit? For those who live better to live even better?'
"The reason Athenians asked for democracy – 'nothing about us without us' – was because the autocratic systems favoured the rich, entitled people. Democracy was meant to be something for all, by all and for the benefit of all. Initially, it started with that but it became a question of mostly who can buy their way into popularity. Populism doesn't fix democracy but it does offer people false hope."
Madonsela, who began her career in the trade union movement, points to the teachings of former US president Franklin D Roosevelt, who believed people should be at the heart of politics. She said the continued popularity of leaders such as Donald Trump, with his populist language, could be explained by the fact that large sections of the population felt left behind.
She said: "Trump remains popular because people still feel that what you're putting on the table is not giving them a sense that if you work hard, if you play by the rules, then you can rise. When I meet people – thousands of people weekly – all they want is a world where hard work truly pays off. We live in a world of paradoxes, where unimaginable fights for prosperity have been waged by a few, within a context of unimaginable depths of poverty for some."
As well as the rise of populism – in Europe, support for populist parties has more than tripled in the last 20 years, according to research conducted by The Guardian newspaper in 2018 – democracy is being threatened by corruption, according to Madonsela.
Named one of Time 100's most influential people in the world in 2014, Madonsela tackled corruption at the highest levels during her time as South Africa's Public Protector from 2009 to 2016, and admits the pursuit of power and money over morality and ethics has led to corruption being "at the core of what's happening globally".
"According to (American cultural anthropologist) Margaret Mead, most societies had some sense of shared humanity based on understanding our interconnectedness and value for human life," she said. "So if we started valuing everyone more, regardless of whether they have money or not, if we inculcated egalitarian principles, we would have less flashing of money and less wanting too much of it. We can improve on morality and go back to what we call in Africa ubuntu, which means shared humanity.
"In Nordic and Scandinavian countries, for example, people are not equal but they are relatively more egalitarian than the rest of us because this sense of 'money at all costs' is not as rampant in their cultures. That means we, too, can reform our cultures.
"Instead of saying the ones who love money have to change first, we could have a system where we value humans."
Madonsela is due in Scotland on Tuesday when she joins journalist Meera Selva, chief executive of Internews, to discuss social justice and human rights at the Signet Library, Edinburgh. To encourage better governance and more equal societies, she says, we must rethink democracy.
"There's a lot that can be done to reform democracy but you need leaders, who lead not as populists, but really genuine people who are not taking (the public) for a ride," said Madonsela.
"A lot of the people who are speaking for the poor and the left behind are part of leaving them behind. For example, we have what you call 'Gucci Revolutionaries' in South Africa. On the one hand, they are stealing money and wearing designer clothes and, on the other hand, they are asking to remove the president because we need something that is more social."
To secure a more equal future for all, we must work as a collective, said Madonsela, adding: "Life could be better not just for us but for everyone if we bring social justice to the centre of our whole existence. Nobody wants to support a collective where they feel they don't belong, where they feel their interested needs are not taken care of, where they feel they are giving to the collective more than they are getting.
"We would like the UK to join us in South Africa, as we try to reimagine our democracy in line with our beautiful constitution, adopted in order to heal the divisions of the past. Together, we can establish a new society that is based on democratic values, social justice, and fundamental human rights and freedoms."
Professor Thuli Madonsela, a fellow of the WS Society, will speak in Edinburgh on Tuesday. Details at wssociety.co.uk
News charity: Media is vital to protect our democracy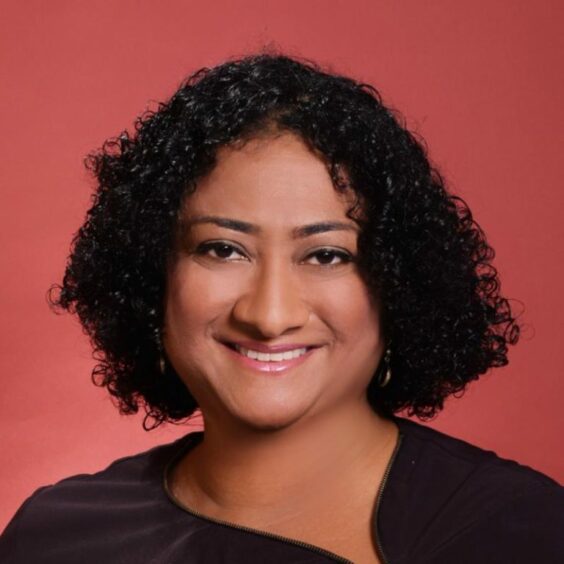 Although the industry is facing a battle with relevancy, independent, accurate and reliable journalism has never been more important, according to renowned journalist Meera Selva.
The chief executive of Internews, an international media support organisation, says print, digital and broadcast news must adapt to the changing media landscape in order to maintain the attention and trust of the public – particularly as the world is facing so many challenges.
"The biggest issue facing journalism today is irrelevance," she explained. "And the biggest danger is that people just don't tune into news at all, in any shape or form. This can be for a number of reasons, including the fact that some feel the news is not relevant to them, it's put together by people who don't have their best interests at heart, it bores them, or they simply can't reach it.
"The other very difficult one to engage with is that people do know where to find the news, and they know it's important, but it just depresses them. It's a paradox because the worse the world gets, the more crises there are, the bigger the news stories – and those stories just become overwhelming for people.
"You can't deny reality, you can't deny the bad news and just pretend everything's OK but we do need to engage with the fact that people just get turned off by relentless negativity as well.
"The pandemic cut journalism dead in many ways because the world stopped and you couldn't get to anywhere to report on anything. But, at the same time, there was instant recognition that news is vital.
"You need news when there is a crisis, you need to be able to communicate with the public, and you need to have channels that are trusted and reliable, and have both the technological capacity to keep going and also the editorial expertise."
To ensure independent journalism remains relevant and viable, we must ensure more diversity in newsrooms and support journalists' physical and digital safety – something Internews will continue to focus on during the challenges ahead.
Selva said: "Changes in technology and society mean there are more people than ever who can get their stories out there, and journalism itself has evolved to bring in a wide array of voices. Internews supports independent journalism worldwide because it believes a functioning media ecosystem is vital for good governance, democracy and engagement."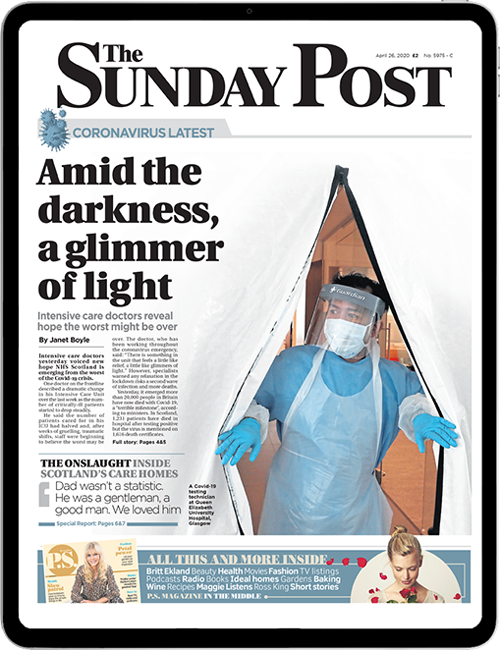 Enjoy the convenience of having The Sunday Post delivered as a digital ePaper straight to your smartphone, tablet or computer.
Subscribe for only £5.49 a month and enjoy all the benefits of the printed paper as a digital replica.
Subscribe