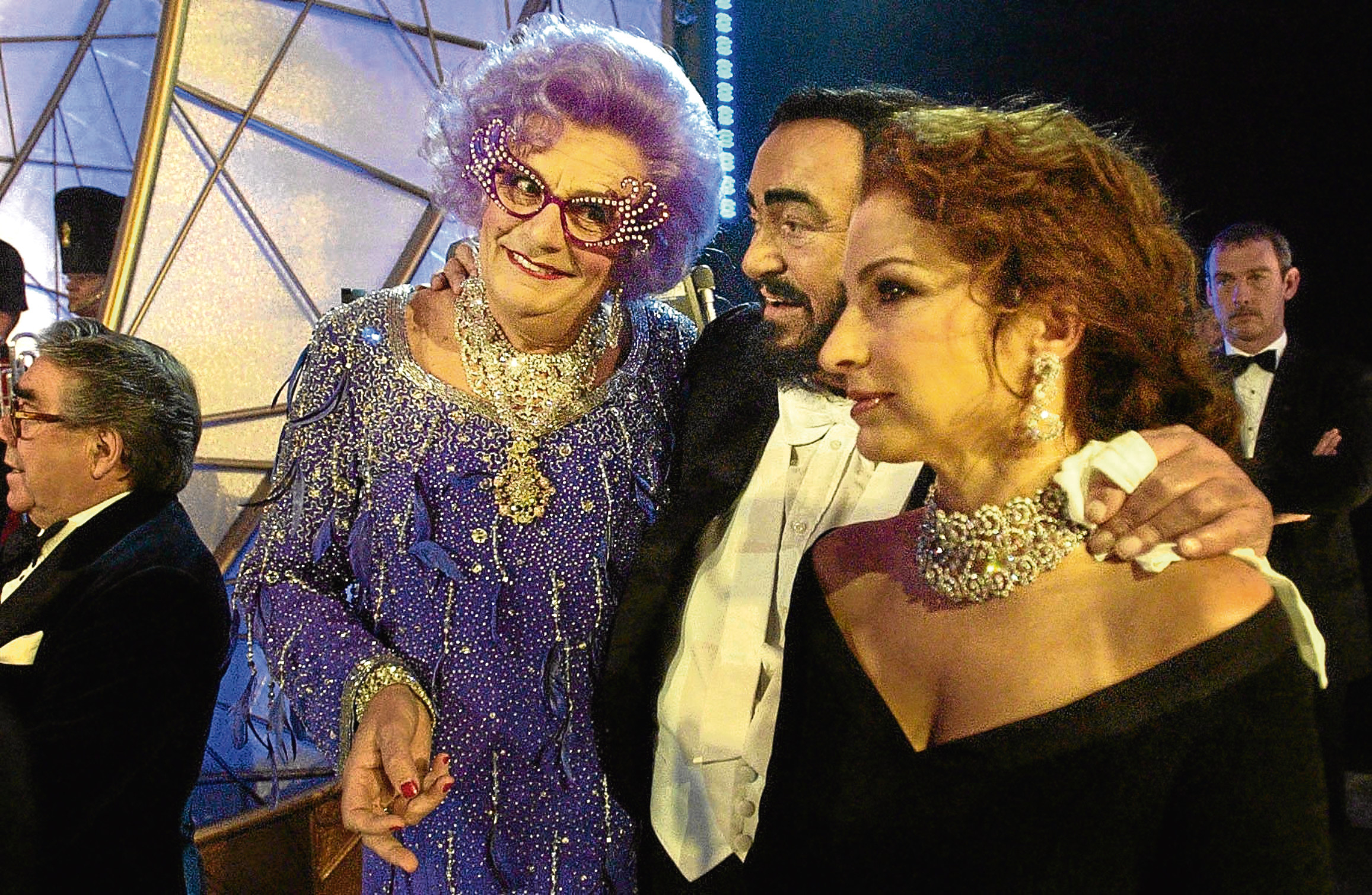 IT'S been the biggest show in town for over a century, eagerly anticipated across the globe, and still going strong.
The Royal Variety Performance, which was first produced in 1912, will take place tonight, back at the Hammersmith Apollo after being taken around the country.
Since 2002, in fact, the entertainment extravaganza to beat them all has been hosted in London, Liverpool, Manchester, Edinburgh and Cardiff.
It's had a far wider audience than just the UK, however, as it is beamed to many Commonwealth nations.
Some places think of it as a Christmas or New Year show, which is why Canada and Norway show it right after the midnight chimes for New Year.
New Zealand, Australia, South Africa, the Caribbean islands and Bahamas broadcast it on Christmas Day afternoon, regardless of when it was seen in the UK.
These days, a public telephone vote connected to Britain's Got Talent chooses one of the acts — and they're in good company.
As we show here, in our Top 10 Royal Variety Performances, there have been some sensational names and sensational moments along the way!
ANNA PAVLOVA (1912)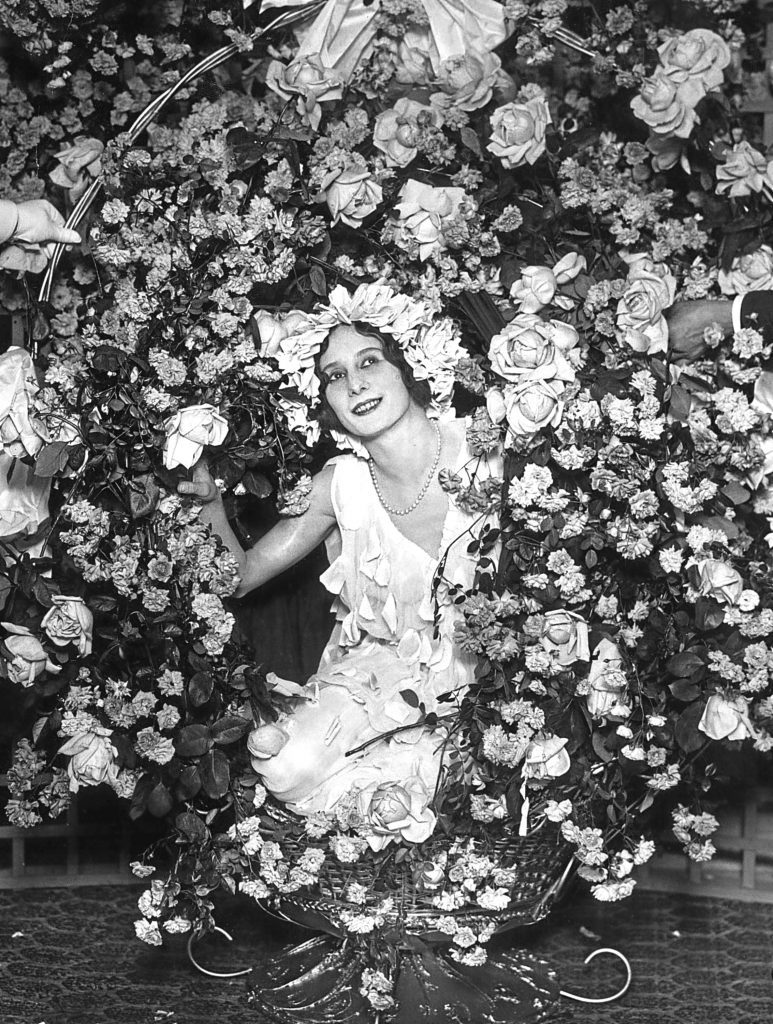 IN surely one of the most extraordinary, bizarre and wonderful Royal Variety Performances of them all, the great Russian ballerina Anna Pavlova wowed its very first audience.
It was an absolute sensation across the globe, and would have been even more so if they had been able to spy her behind the scenes.
A proper prima donna, she was furious because she felt her partner, Michael Mordkin, had got more applause than her. So she gave him a great slap across the face.
Much-reported in the press, it only added to her reputation, and their performance had been so incredible that they took — wait for it — 10 curtain calls!
SIR EDWARD ELGAR (1919)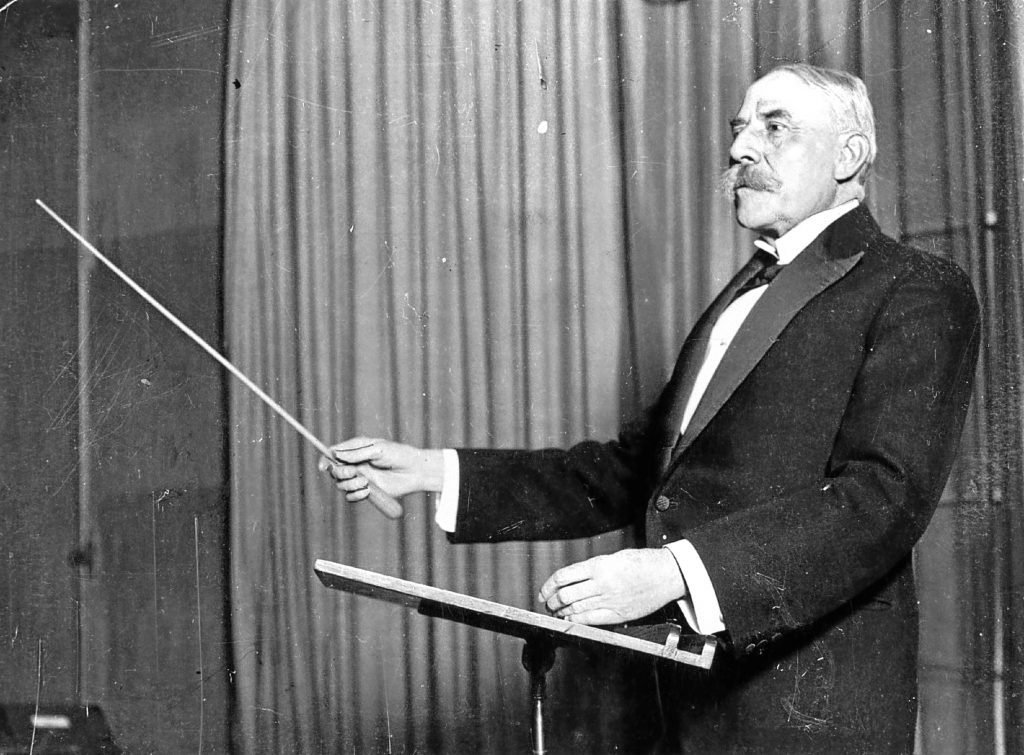 WITH King George V and Queen Mary to witness it, this was the first show to be called the Royal Variety Performance — the previous one had been the Royal Command Performance.
This was at the behest of Buckingham Palace, who wished it to be open to all, but you have to say Sir Edward was from the upper echelons!
Staged as a celebration of peace, it had been "commanded by the King to show his appreciation of the generous manner in which artistes of the variety stage had helped the numerous funds connected with the war".
The grand finale was a piece called A Pageant of Peace, with 1st Life Guards trumpeters and Sir Edward conducting.
It goes without saying that his very own Land Of Hope And Glory was also proudly belted out!
LAUREL & HARDY (1947)
IN the presence of King George VI and our present Queen, aged 21, along with her fiance Philip, this pair were showbiz royalty themselves.
Part of a brief British variety tour, they went down a storm.
Oliver Hardy, after all, had started out as a theatrical manager, while Stan Laurel was a former member of a theatre company.
The King said: "We haven't laughed so much for years!"
Incredibly, there were some grumbles about having "foreign" acts on show, to which bosses responded: "We can't afford to experiment too much, when people are paying 10 guineas for a seat!"
SIR LAURENCE OLIVIER (1955 and 1983)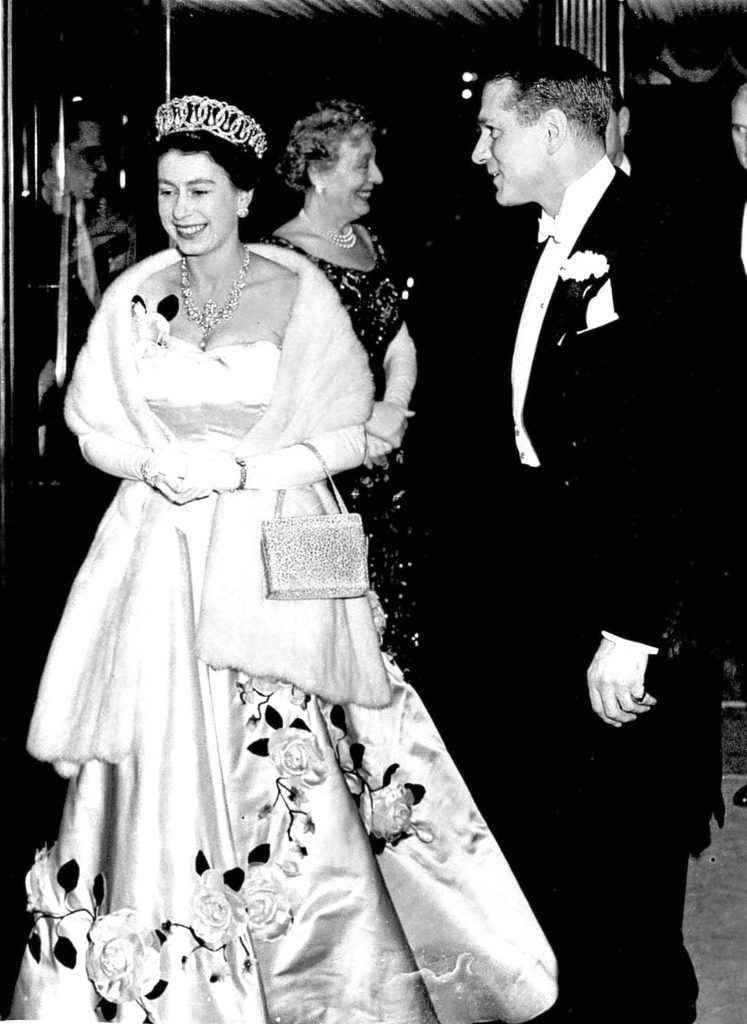 THE brilliant actor was, like everyone else on the '55 show, all set for a fantastic night when news came through that the Suez Canal crisis meant the Royal Family could not attend.
It was cancelled, but Sir Laurence loved it when Cockney comic Jimmy Wheeler restored morale as he cried: "I've rehearsed this act for a fortnight, so somebody's gonna hear it!"
He proceeded to belt out an upbeat number on his violin.
In '83, a dance-centred Royal Variety Performance, Olivier may have seemed an unusual guest, but he actually loved dance.
He demonstrated this when introducing Twiggy and her routine, saying: "It was a brilliant show, bristling with irresistible Gershwin melodies. Twiggy captured my heart entirely."
As had Jimmy Wheeler 28 years previously!
CLIFF RICHARD (1960)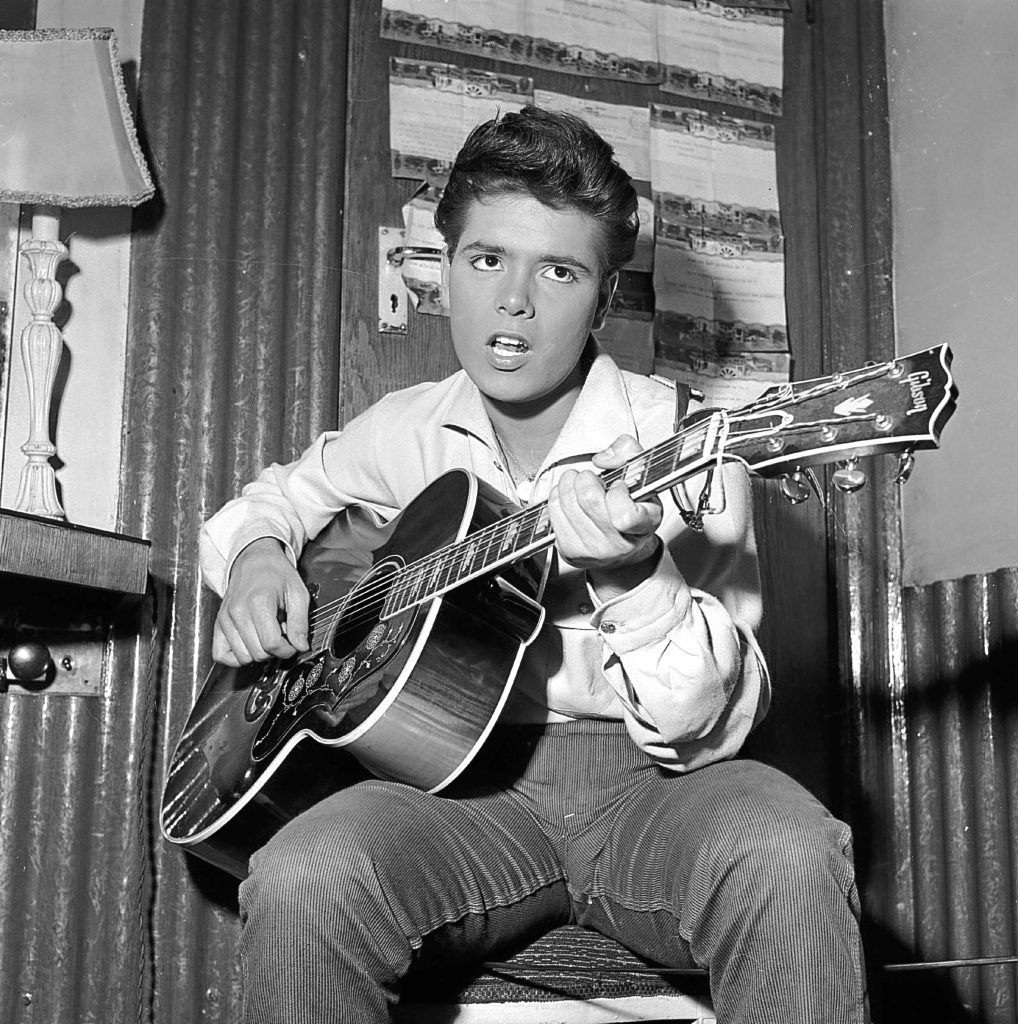 IN the first Royal Variety show to be televised, Cliff and the Shadows followed up their performance from the previous year, when they had wowed the Manchester Palace.
This time, it was at the capital's Victoria Palace, and Frankie Howerd, Lonnie Donegan and Adam Faith were co-stars.
It was Cliff, however, who got the younger ones dancing, and in these days he, Lonnie and Adam were quite a coup.
At least Cliff looked smart and hip — pity the poor Sammy Davis, Jr, whose coat and tails were several sizes too big!
When he put his top hat, it slid right down his face!
BOB HOPE (1962)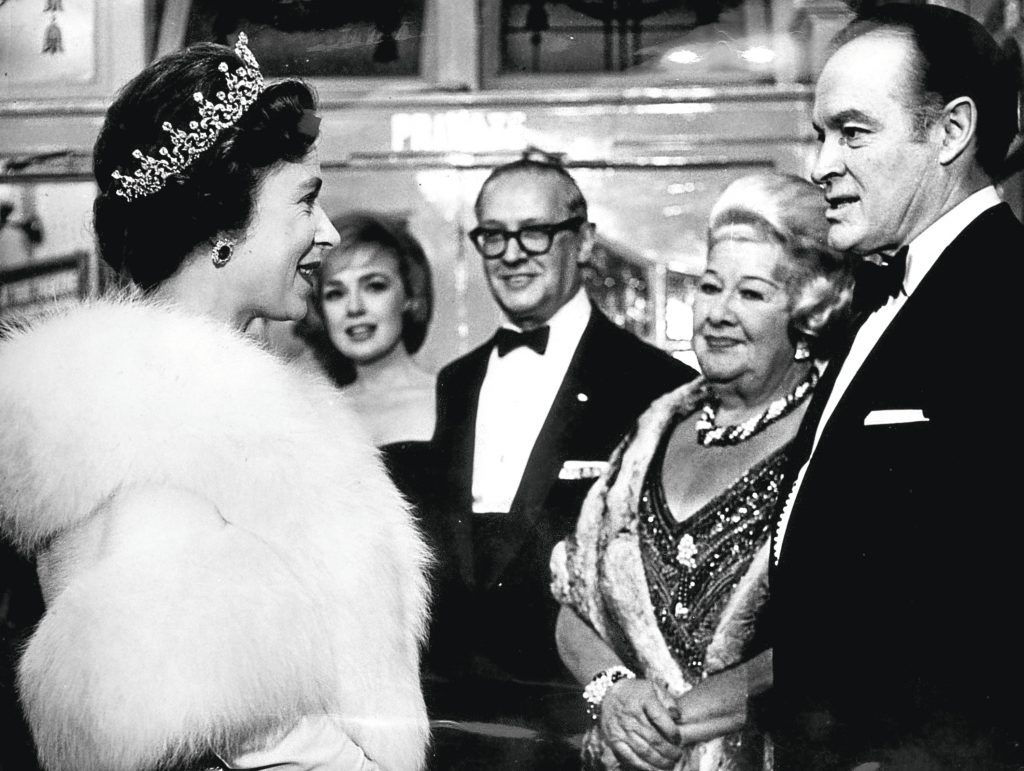 BOB would appear, and host, the event on several occasions, one of the most poignant being 1977, when he was supposed to co-host with his pal Bing Crosby.
Crosby had sadly died just weeks before it, but Bob did a great job solo. In '62, however, he was there as one of the acts.
Hope always loved doing the Royal Variety Performance, and he was thrilled at this one to hear the words of Sophie Tucker.
Known as The Last of the Red Hot Mommas, she said: "I worked 40 years for this night and I reckon I earned it! It was in 1922 that I made my first appearance in a Royal Variety Show.
"Tonight they loved it, they loved it, they loved it. The Queen and Prince Philip were wonderful to me. We had some good laughs together."
THE BEATLES (1963)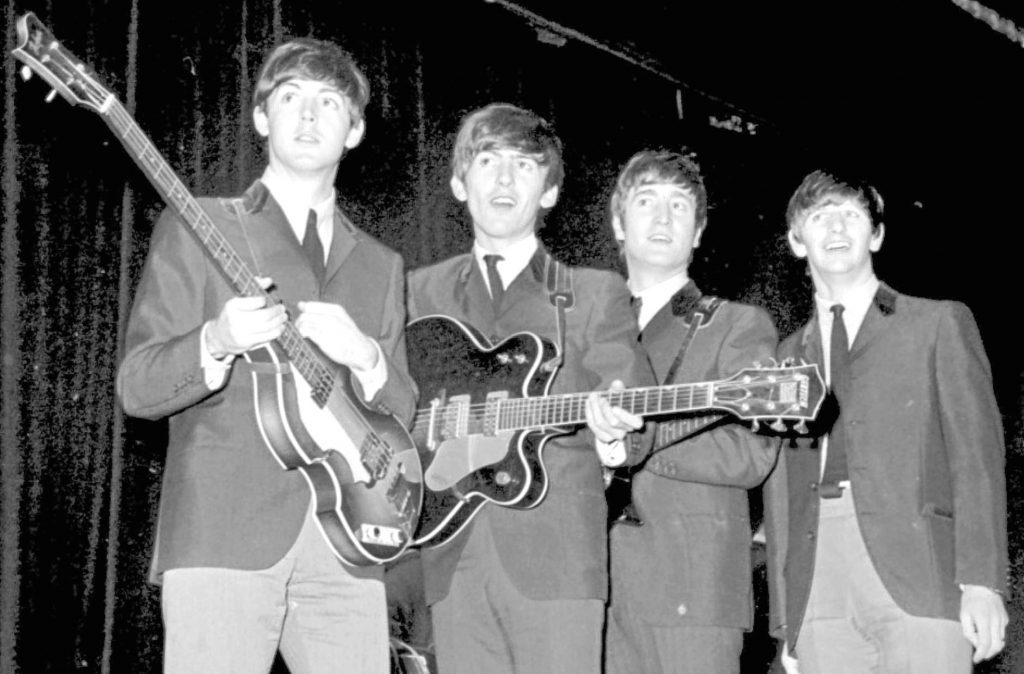 IT had to happen, and this was the year Beatlemania came to the Royal Variety Performance.
Still the lads-next-door to many, but with their first few hits under their belts, ordinary, older Britons were dead keen to see them in the flesh.
Asked by a posh BBC type if they intended "toning down your broad Scouse accent", John Lennon blasted: "We don't all speak like the BBC!"
That immediately earned him Brownie points with the nation, and when John told the rich folks to "rattle your jewellery" to the fast numbers, even the Queen Mother and Princess Margaret roared with laughter.
Throw in Marlene Dietrich, Joe Loss, Burt Bacharach, Max Bygraves and Charlie Drake mentioning how pleased he'd been to see Her Majesty's horse win at Kempton, and you can see why many swear '63 was the all-time greatest Royal Variety night.
MICHAEL JACKSON (1972)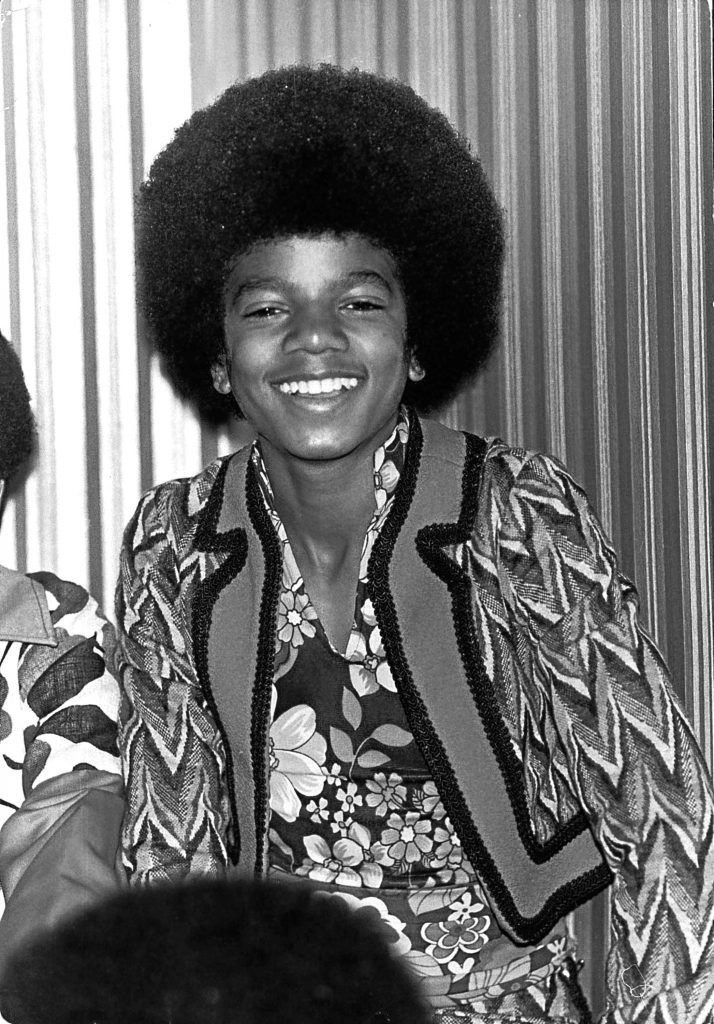 COMPERE Dickie Henderson was beaked by Rod Hull and Emu, much to the delight of the Queen Mother, before Michael and the Jackson Five stole the show.
With Elton John, Danny La Rue, Jack Jones, Ken Dodd all battling for prominence — and Mike Yarwood battling his stage fright — it was a stunning cast of stars on display.
Speaking of money, Anthony Booth, Till Death Us Do Part star, was out of work on the day he appeared here, and actually had to sign on the dole earlier in the day.
It wasn't all glamour, then.
GENE KELLY/MICHAEL BARRYMORE (1983)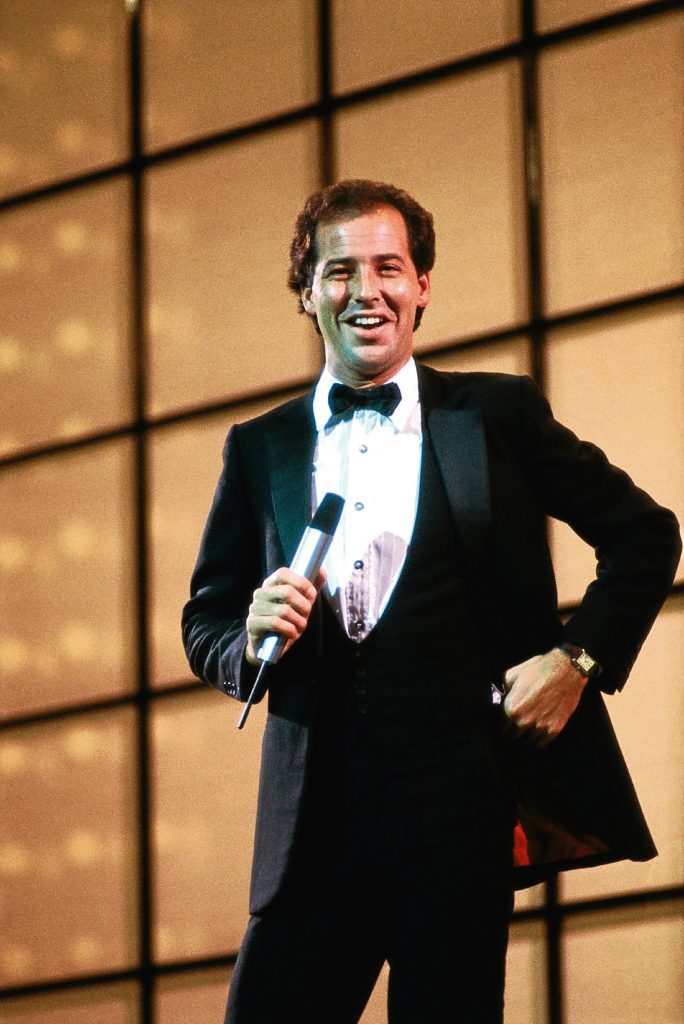 THE Master of Dance didn't just appear for a short set — Gene was host for the night!
We can only wonder how surreal it felt for him, to observe Michael Barrymore, on one of his most hyperactive nights, alongside Les Dawson and Bonnie Langford!
British child star Scott Sherrin opened the show and said all the right things, such as: "Gene Kelly is my idol and I've seen every film he's ever made."
Yes, young man — the youngest ever to star in the show — that kind of talk would have gone down very well, indeed, with a host like Gene!
LUCIANO PAVAROTTI (2003)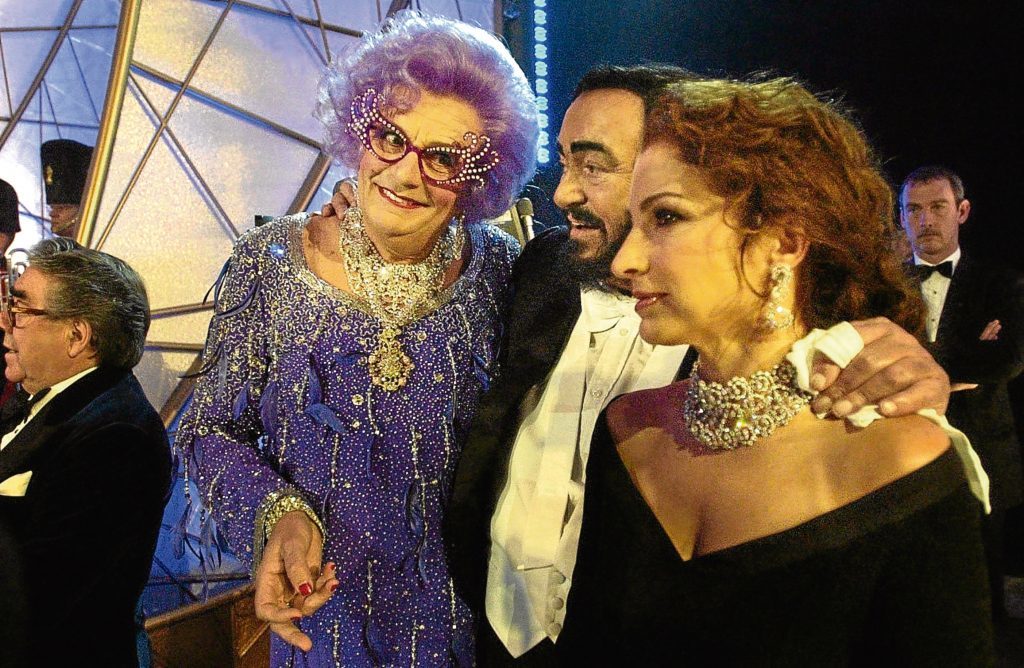 THE Festival Theatre, Edinburgh, lured the great singer to the Scottish capital, and he gave an incredible performance.
You wonder what Pavarotti made of it all backstage, peeking through the curtain at Donny Osmond, the Strathclyde Police Pipe Band, Ronnie Corbett and Al Murray.
Sadly, security had to be tighter than ever, after Al Qaeda claimed they were timing a terrorist atrocity to coincide with it.
A sign of how things have changed, but nothing had changed when the fabulous Pavarotti belted out his performance.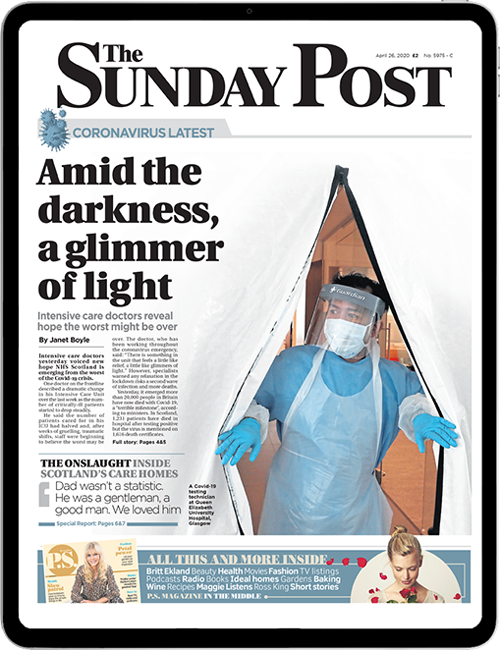 Enjoy the convenience of having The Sunday Post delivered as a digital ePaper straight to your smartphone, tablet or computer.
Subscribe for only £5.49 a month and enjoy all the benefits of the printed paper as a digital replica.
Subscribe