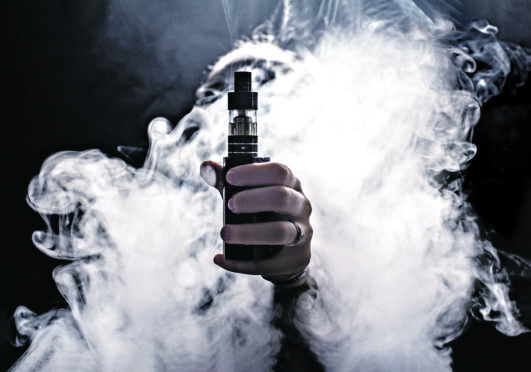 Vaping has become one of the fastest growing trends in Scotland, with numbers almost doubling in the past two years.
It is soaring in young people, with more than one in five now trying vaping, according to the Scottish Government. That plummets to one in 10 in those over 55. It comes as no surprise, then, that the most popular refills for the devices, also known as e-cigarettes, are sweet flavours like cotton candy and mango.
Last year alone, the vaping business turnover in the UK was £1.325 billion. But international concern is growing over problems of health and pollution from mass-produced devices, with more than 20 countries now banning e-cigarettes.
They include India, The Netherlands, Thailand, Brazil and Argentina. Thai police are even warning that anyone caught with a vape could end up jail.
Zero Waste Scotland is calling for a ban on single-use disposable vapes to be considered.
However, health risks are cited as the main reason for the international bans. This includes worrying recent research which is now questioning whether vaping in pregnancy can damage unborn babies' faces and bone development.
Associate Professor of paediatrics Emily Bates says her study in animals has revealed the risk of bone and facial development for babies in the womb.
Prof Bates, who grew up in Edinburgh and now holds a research post at Colorado University, said: "Nicotine binds and blocks a gene that is important for bone and facial development.
"When people don't have that gene, they can have cleft palate or other facial differences.
"So, we suspected that nicotine vaping during pregnancy might harm skeletal development of babies.
"Everyone knows that smoking during pregnancy can cause problems for the baby's development, but if it is the nicotine that is the problem, we would need to know that, so we could help people try to decrease the amount of nicotine they consume during pregnancy. We need to consider putting warnings on vapes to inform mothers about these potential risks."
Her background as a researcher includes looking at how birth defects arise.
"Most of the time, we focus on genetic factors, but sometimes genetic differences teach us about how exposure to substances during gestation could affect a baby's development," she added. "This is the case with this study."
UK health officials are now in a quandary because vaping is currently seen by them as a way of quitting smoking in pregnancy.
Current Scotland NHS Inform guidance on vaping states that it is less of a risk for mothers and babies than smoking.
It advises mothers: "E-cigs are almost certainly less harmful for you than tobacco smoking but the main aim is to stop using any cigarettes."
NHS England goes further, saying: "The vapour from an e-cigarette does contain some of the potentially harmful chemicals found in cigarette smoke, but at much lower levels.
"If using an e-cigarette helps you to stop smoking, it is much safer for you and your baby than continuing to smoke."
Asthma and Lung UK says e-cigarettes are less harmful than tobacco but they're not risk-free.
"More research is needed on how long-term vaping can affect your lungs and overall health," it says. "We know that vaping can cause inflammation in the airways, which might cause harm over time.
"We don't recommend that anyone uses e-cigarettes unless they are trying to stop smoking."
Prof Bates acknowledges how hard it is to stop using addictive nicotine products.
"During pregnancy people should reduce use as much as possible, regardless of the form in which nicotine is consumed, vaping or smoking cigarettes," she explained.
The biggest player in the vaping market is British American Tobacco (BAT). Its new boss is responding to the growing fears over health and pollution caused by mass-produced vapes by calling on government legislation.
CEO Tadeu Marroco wants governments to now subject vaping and other tobacco substitutes to "better regulations" with international controversy threatening a growth in sales.
Marroco added that he was very keen to work with regulators to address problems such as vaping by young people and the effect of disposable vapes on the environment.
BAT is the world's largest tobacco company and moved into e-cigarettes 10 years ago when cigarette sales were falling.
According to research by the University of Bath, BAT was one of the first transnational tobacco companies to enter the market for e-cigarettes.
"It has been in the e-cigarette business since 2013, initially in the UK, then in the US," it said.
"In 2021, BAT held 17.4% of the global market for e-cigarettes."
Marroco has reason to be concerned, for numbers of designers halved at Europe's largest vaping trade fair in Stuttgart in May.
The Independent British Vape Trade Association is quick to point to advice on NHS websites as recommendations for vaping as a way to come off smoking in pregnancy.
CEO Gillian Golden said: "While vaping is not risk free, if people find using an e-cigarette helpful for quitting and staying smoke free during pregnancy, it is much safer for them and their baby than continuing to smoke.
"Research funded by the National Institute of Health Research found that e-cigarettes are nearly twice as effective as nicotine patches at helping pregnant women to quit smoking. They were also as safe as other nicotine replacement products."
Health authorities say they are aware of the potential risks of e-cigarettes but point to them as a route for quitting smoking.
The Scottish Government said: "E-cigarettes are not risk free and the safest choice to make to reduce the risk of health problems is to stop smoking during pregnancy – the earlier the better. Support is available through your midwife and services like Quit Your Way Scotland.
"We want a tobacco-free Scotland by 2034. A range of actions are currently being considered as part of our refreshed Tobacco Control Action Plan, which we will publish later this year."
Asthma and Lung UK says e-cigarettes are less harmful than tobacco, but they're not risk free.
"More research is needed on how long-term vaping can affect your lungs and overall health," it said. "We know that vaping can cause inflammation in the airways, which might cause harm over time.
"We don't recommend that anyone uses e-cigarettes unless they are trying to stop smoking."
The worrying impact of e-cigarettes on the environment is revealed by Zero Waste Scotland.
It reports that up to 1,000 tonnes of single-use vapes are thrown away every year – the weight of almost 500 average sized cars.
Add to that emissions of around 4,000 tonnes of CO2 greenhouse gases.
In a report commissioned by the Scottish Government, Zero Waste Scotland highlighted environmental impacts including the waste impact of littering, risks associated with unsafe disposal of their the lithium batteries and chemicals, as well as the greenhouse gases and water used up in manufacturing e-cigarettes.
Esteemed medical journals are raising serious questions over vapes' impact on both health and pollution risks.
The Lancet reported: "E-cigarettes remain controversial because their long-term health impact is unknown and because they are a possible gateway to cigarette smoking.
"But one thing is clear: they are a rising environmental threat."
It cautioned: "Regulatory agencies should not only focus on the health effects of vaping products but also consider their environmental impact. Indeed, this environmental issue could rapidly worsen due to the rising popularity of disposable e-cigarettes."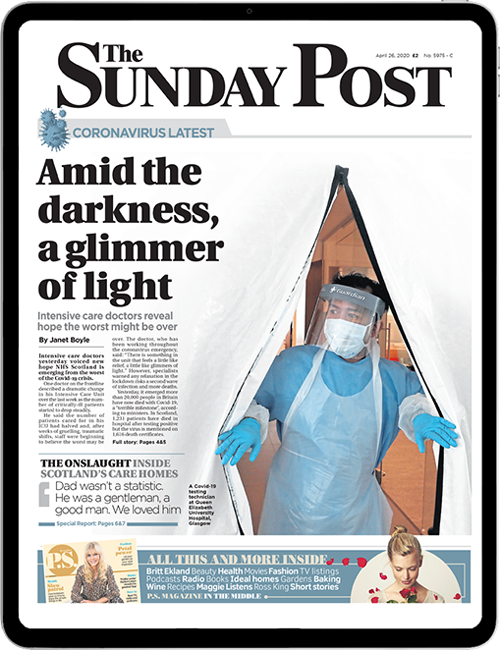 Enjoy the convenience of having The Sunday Post delivered as a digital ePaper straight to your smartphone, tablet or computer.
Subscribe for only £5.49 a month and enjoy all the benefits of the printed paper as a digital replica.
Subscribe