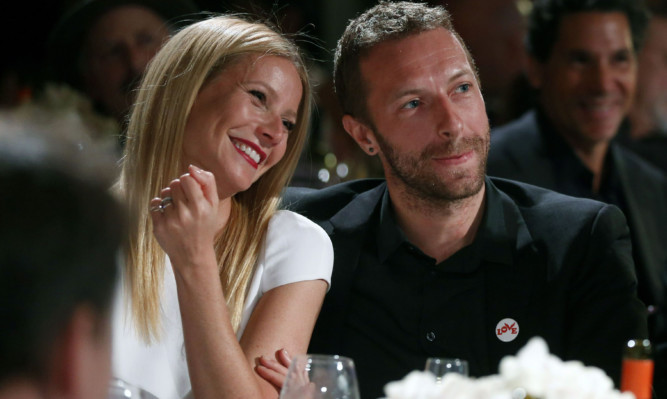 It might have been the end of a marriage but when Gwyneth Paltrow and Coldplay singer Chris Martin announced they were splitting, it was, according to the actress, the beginning of a "conscious uncoupling".
And since Paltrow's now-notorious descripton of their future together but apart, the trend for divorce without the drama has become a Hollywood norm, with an endless stream of A-listers praising the virtues of concepts such as "co-parenting", "platonic pairing" and "shared journeys".
The approach so synonymous with celebrity pretention – and first proposed by American relationship coach and author Katherine Woodward Thomas – is becoming more and more common for everyday couples hoping to survive separation.
A new book on the topic has been written by a mum of three who navigated her own divorce at the exact same time as Martin and Paltrow.
The idea for Untying The Knot: How to Consciously Uncouple In The Real World was born when author Kate Gunn split from her husband of almost a decade, and struggled to find experiences and advice from real couples.
Co-written alongside her ex, Kristian, the book is part memoir and part self-help guide.
"In those initial stages of divorce, when you're full of fear and confusion and sadness, there are so many emotions," explained 46-year-old Kate.
"All I wanted was to read other people's experiences and feel that everything was going to be OK. I wanted an emotional roadmap. I wanted to know what I was going through was normal, but I couldn't find that anywhere.
"You can buy books from experts, psychologists and lawyers, but finding personal and emotional stories is very hard."
Kate and Kristian met in 1999 while travelling in Australia, and later moved to Ireland where they got married and started a family. After 10 years together, the everyday stresses of life, work and raising children soon took their toll and, like many people, the couple found themselves failing to communicate.
Relationship counselling and even a move to Spain didn't improve matters, and eventually Kate and Kristian realised their relationship was coming to an end. With a divorce on the horizon, they wanted to maintain a friendship for the sake of their children, Kaya, 14, Marley, 12, and Baxter, 10.
Kate said: "We threw everything at our relationship and really tried to make it work. But it just became apparent it wasn't going to.
"It was very difficult, just like any marriage breakdown. You don't know what your future holds any more – you thought you were on one track and then suddenly everything is derailed.
"For us, and anyone with children, you don't just walk out the door. You're always going to be in and out of each other's lives. You're going to have that relationship whether you like it or not, so why not try to remain friends?"
Over the next few years, the pair started to uncouple, trying their hardest to avoid becoming "just another court statistic".
Kate admits things didn't always run smoothly, and there were plenty of arguments, but now they are true co-parents and friends. Untying The Knot is the book Kate wanted to read while going through her own break-up, and hopes it will help more everyday families.
She said: "It was really interesting writing the book together, and it was a cathartic experience being able to write about our journey.
"We agreed that I would send across one chapter at a time, and he would read it and give his input. Sending those first couple of emails was terrifying – your heart is poured onto every page.
"But I wanted to help other couples through the grief and fear of those early days, and show them there are ways to remain a family, even if mum and dad are no longer a couple."
The celebrant
Family celebrant Gail Love Schock reports a huge increase in demand for divorce celebrations from splitting couples who want to remain friends.
As a celebrant, Gail Love Schock has helped countless couples celebrate and honour the important moments in life, such as getting married and having children.
But increasingly, it's not just the joyous events Gail is helping families mark.
More and more people are choosing to hold positive divorce celebrations and conscious uncoupling ceremonies, too.
Far from just a Hollywood trend, Gail has witnessed a change in how spouses are moving forward after divorce.
"Gwyneth Paltrow and Chris Martin really brought conscious uncoupling into the limelight. But people have been doing it for a lot longer – we would probably have referred to it as parting on good or healthy terms," explained Gail, 40, who lives near Brighton but is originally from Glasgow and is moving back to Scotland next year.
"What we're seeing more of now is people wanting support to work together to separate but stay friends.
"Regardless of your religion, faith or traditional, most people will have a ceremony to celebrate the start of their marriage. Then it can come down to just a piece of paper and a signature when it ends.
"It can be quite a painful and unsatisfying process. So, having a ceremony – possibly even inviting the same people who came to the wedding – is a really interesting phenomenon that we're starting to see more of."
The ceremonies Gail holds are unique to each couple, but she says the one central theme is often mirroring the start of their relationship – or coming full circle.
She explained: "Recognising that a relationship has ended is important.
"Sometimes when we skip that part, ghosts of relationships past can show up or we feel like we have unfinished business.
"Sometimes ceremonies involve just two people and, instead of vows, I have them ask each other questions.
"For example, they will reflect on what they love and appreciate about each other, what they're grateful for in the relationship, and what they wish for each other in the future.
"In a traditional Scottish wedding there is a practice of hand fastening, and I've also worked with people on events where we do an almost unfastening ritual – cutting cords and physically supporting their transition.
"People can also write letters to each other, and people have had gatherings
at a venue with dinner or drinks afterwards.
"But it's very new, and every ceremony is different.
"I tell people a healthy completion is essential.
"It's a loving and respectful way to say thank you to each other."
---
Untying the Knot is published by Orpen Press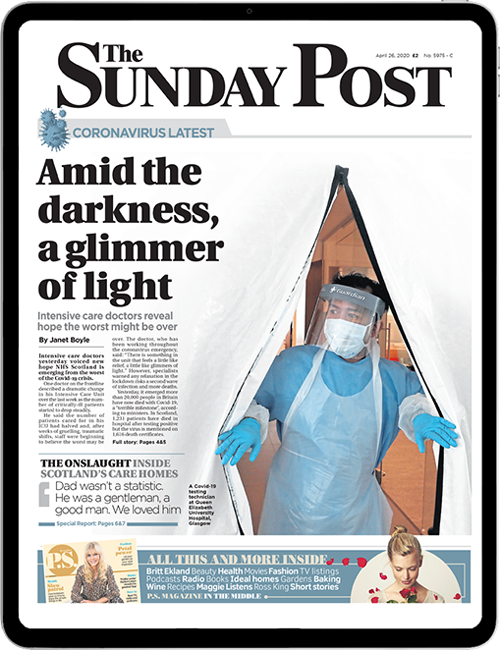 Enjoy the convenience of having The Sunday Post delivered as a digital ePaper straight to your smartphone, tablet or computer.
Subscribe for only £5.49 a month and enjoy all the benefits of the printed paper as a digital replica.
Subscribe