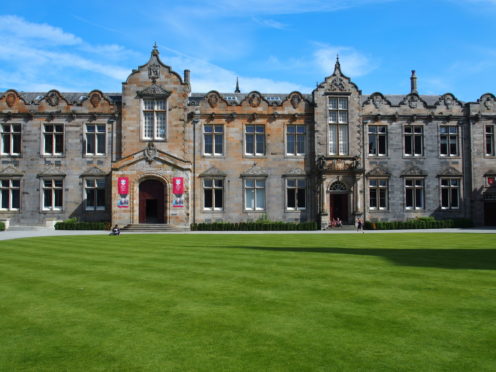 A Scottish university yesterday urged survivors of sexual violence to come forward after they claimed to have been sexually assaulted on social media.
A number of women alleged they had suffered serious sexual violence in anonymous submissions to an Instagram page set up by a student at St Andrews University to highlight the scale of the issue.
A number related to assaults alleged to have been carried out by members of a fraternity at the university in Fife.
They have been published anonymously on the page St Andrews Survivors. It is not believed any have been reported to Police Scotland, although the force is aware of the claims and has pledged to investigate any criminal complaints.
The university has also encouraged survivors to come forward and seek support.
A spokeswoman said: "We welcome the St Andrews Survivors account's efforts to provide people of all genders a space to voice their experiences of sexual misconduct."
Yvonne Stenhouse, community inspector for North East Fife, said: "We are aware of these online reports and are working with the university to make sure students in St Andrews feel safe while they live and study in the town."