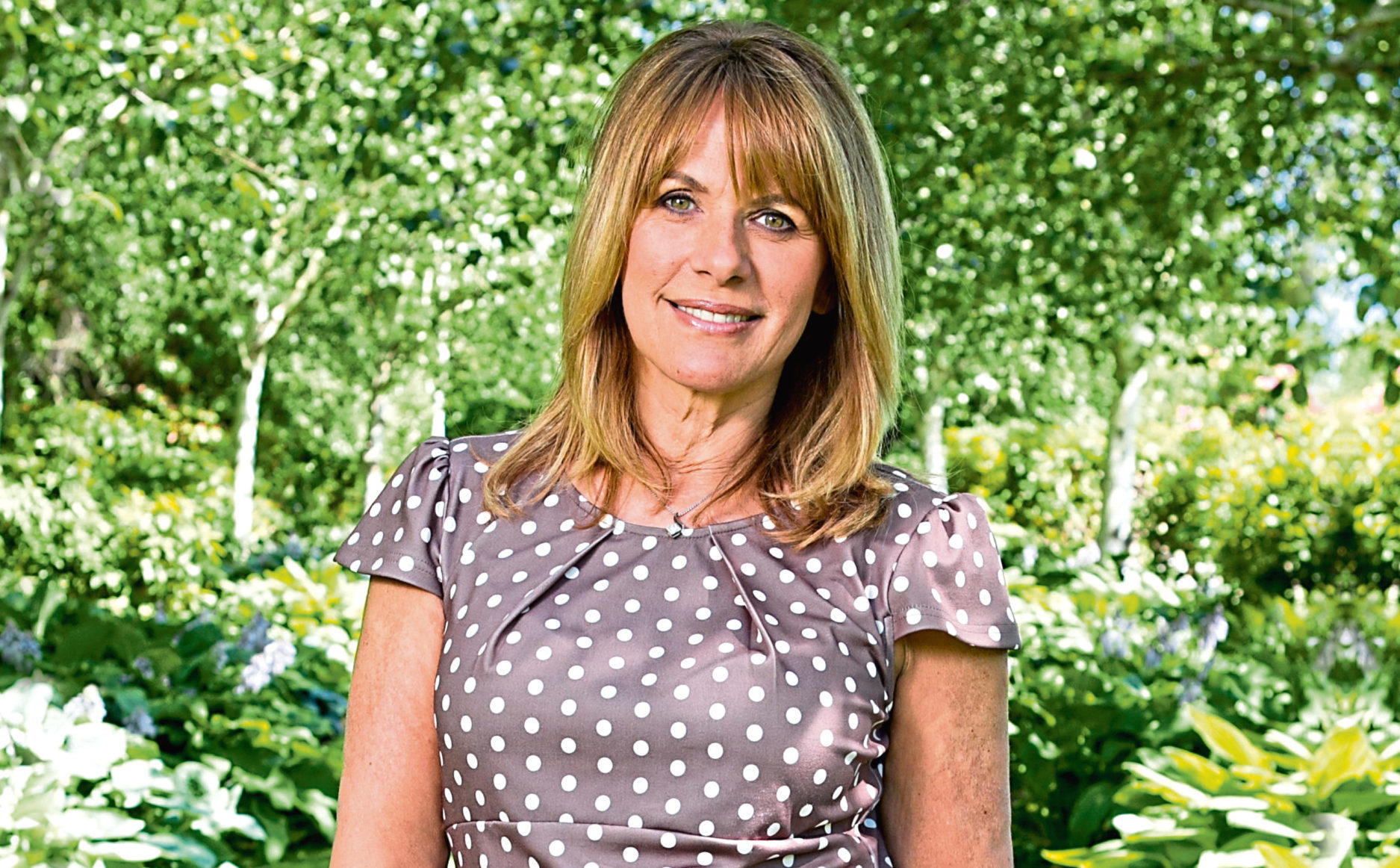 SHE found fame as the bubbly presenter of hit TV shows like Changing Rooms and Wheel of Fortune.
But Carol Smillie's latest role is, as the popular broadcaster admits, a change of gear. For the last two months, Carol has been conducting humanist funerals under her married name, Carol Knight.
"I was a bit worried at first that people might think they are in some horrific reality TV show when they walk into a funeral and see me there," she said.
"But I've had people saying, 'Aww, my mother would have loved that'.
"In a way, my profile has helped because people feel they know me a little bit already. I'm not a complete stranger walking into their house when we first meet."
Carol was announced as one of seven new members of the Humanist Society Scotland earlier this year and is relishing her new role as a humanist celebrant. She started her training in March and can now officially conduct funerals and naming ceremonies.
"I was a professional mourner for about two months, turning up at humanist funerals, keeping to the back," she said. "My mentor told me to watch different celebrants to see how they did it. I quickly learned that people are very vulnerable at a funeral. They don't actually see you there."
Carol aims to be fully qualified to perform weddings by the end of the year, after her second round of training starts in October.
"People are fascinating. I'm always interested in other people's lives," she said. "Being a humanist celebrant means getting people through the best and worst days of their lives with dignity and respect. That's such a privilege."
Carol, 56, was inspired by a former Sky TV presenter she met seven years ago, who had swapped her small-screen career to conduct humanist weddings in Portugal.
She left the limelight in 2012 to launch her own business, Pretty Clever Pants – an accident-proof underwear brand. However, after licensing the business to home shopping network High Street TV, and with the last of her three children Jodie, 18, preparing to fly the nest, Carol was after a new project to fill her time.
And while she has no plans to return to TV, Carol admits many of the skills she gained in her former career helped her adapt to her new role.
"Having done leak-proof underwear for women, funerals was the next taboo I hadn't ticked off the list," she laughed.
"I realised it's an obvious fit for the skills I already have. You need to be confident speaking in public, good with people, sensitive to people's opinions and thoughts, and good at script writing.
"You learn how to write and structure a ceremony, how to deal with people who are bereaved and how to tease stories of their loved ones out of them. Sometimes they are in shock and it's very raw.
"When you knock on a door you don't know who will be behind it or what tragic, funny or horrific stories you're going to hear. I find that fascinating."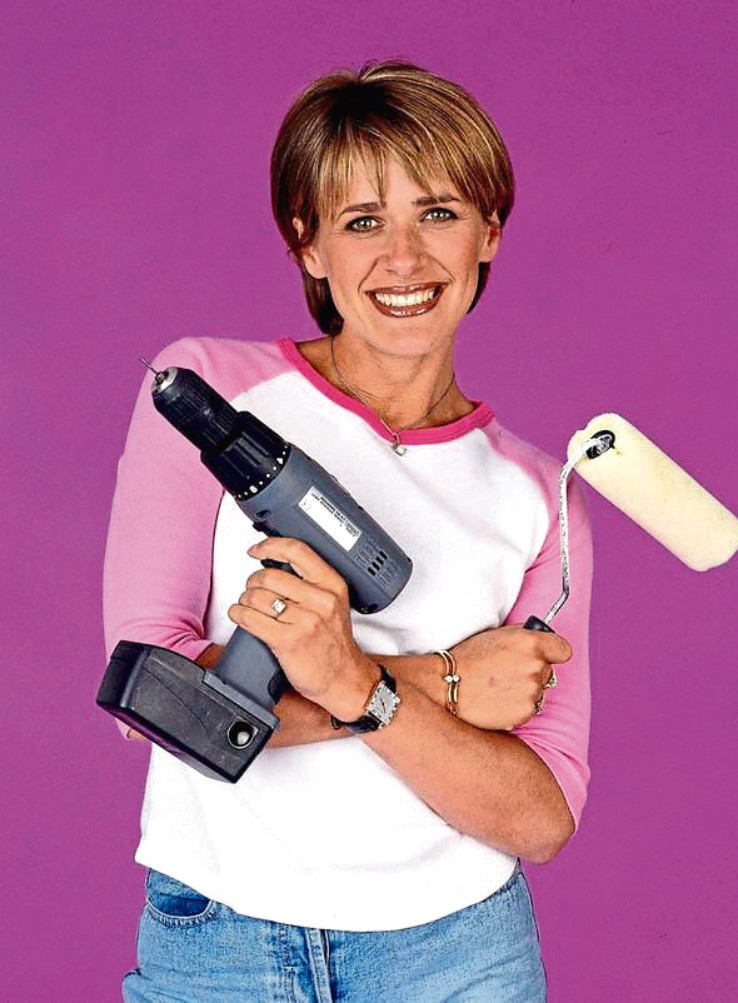 Carol conducted her first funeral in May in Glasgow and performs her sixth this weekend.
"It's poles apart from anything I've done before. It's taken me a little while to get used to looking up and seeing people not smiling," she said.
"Before I went to do my first funeral I was terrified but it went smoothly. I still have so much to learn though.
"My job is to tell the story of their life and hopefully make those attending smile and learn things about that person they might not have known.
"It's a bit of gear change but generally people have always smiled at some point in the ceremony."
She says her celebrity status has little effect on the job.
"It's a very strange situation. People are not in a normal headspace when they are at a funeral but sometimes people will recognise me afterward," said Carol.
"The families I work with are under no illusion – they know it's me – but often don't tell other mourners, maybe because it amuses them to see their faces when they realise. It's all been positive so far."
Carol, who lives in Glasgow, joins a network of more than 120 humanist celebrants working across the country within the Humanist Society Scotland.
Carol says the values of the humanist society align with her own beliefs.
"I'm not a religious person and the older I get, the more I think it's about being about respectful of other people, kindness, love. It's about treating people the way you'd wish to be treated yourself.
"It's not anti-religion. It's inclusive and just a different way of looking at things."
Another part of the job she has enjoyed is working with funeral directors and crematorium staff.
"They have my back if things go wrong and they are just the best fun off-duty," she added. "They have such a dark humour and that appeals to my own. I think you need to have that to release the pressure at times."
Despite not having started her wedding training, Carol has already been contacted by fans hoping she'll officiate at their big day.
"I actually had an inquiry for a wedding the same day I qualified for funerals and naming ceremonies.
"I told them I wasn't qualified to take a booking but they have asked to stay in touch."
But Carol says her new role has nothing to do with her screen career.
She said: "I do it under my married name, in a more respectful way. It's not a gimmick or some kind of publicity stunt or a money earner. Its more about the experiences and meeting people."
Looking ahead to her next funeral ceremony, Carol added: "It makes you appreciate the life you've got and to not waste it.
"I'll go home and think, I'll not moan about stupid things today. It gives you a different perspective on life."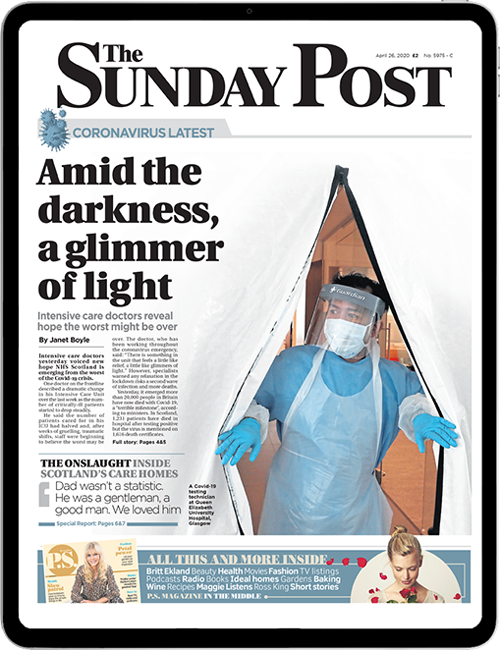 Enjoy the convenience of having The Sunday Post delivered as a digital ePaper straight to your smartphone, tablet or computer.
Subscribe for only £5.49 a month and enjoy all the benefits of the printed paper as a digital replica.
Subscribe