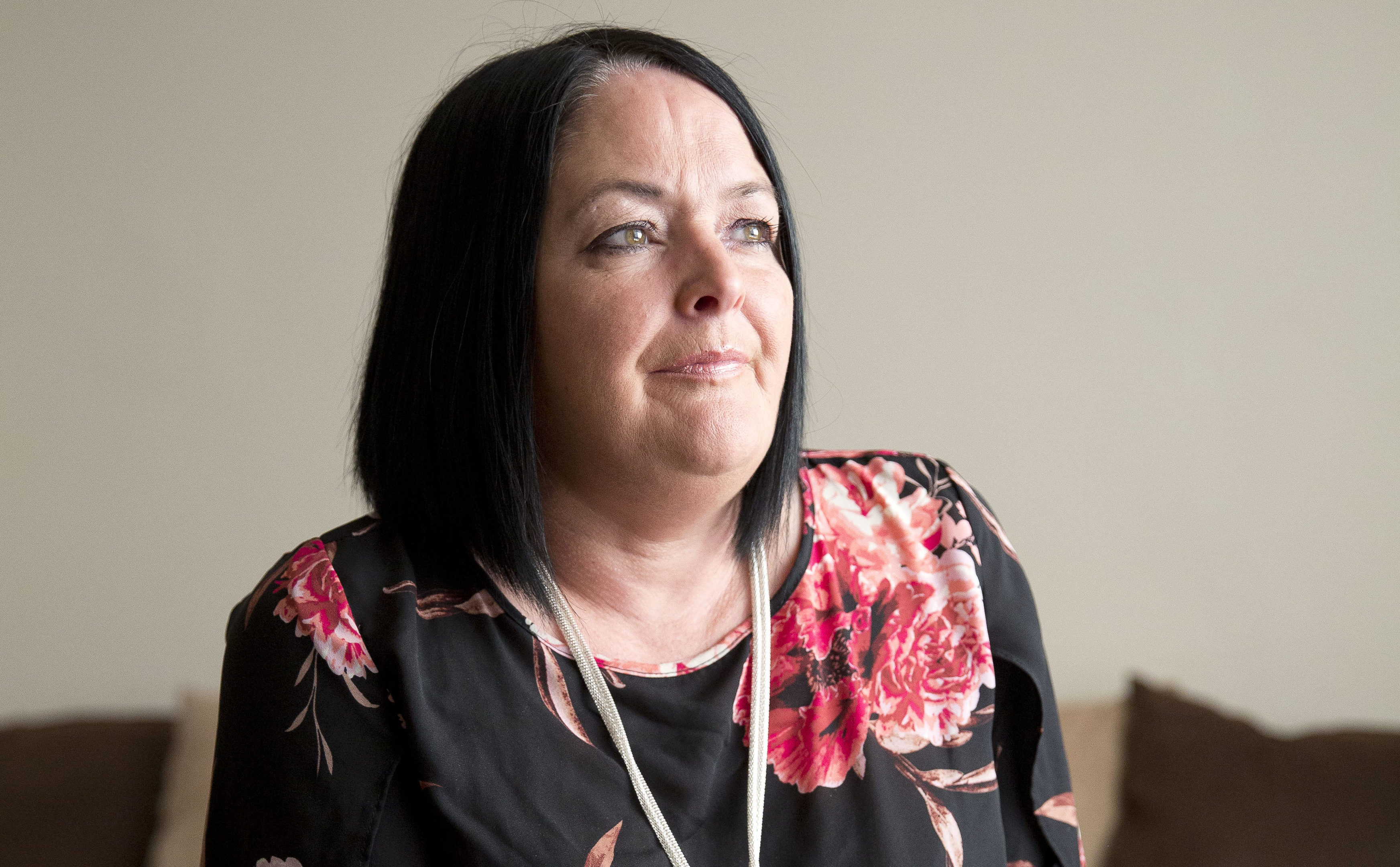 A MOTHER has told of her heartache after finally discovering what happened to her baby's body after losing him to cot death 25 years ago.
Janice McSeveney lost baby Scott in 1993 when he was 10 weeks old and, since then, has repeatedly asked NHS Lothian if any of his organs or tissue were removed after his death.
She has received a series of conflicting, contradictory responses and, in March, health board chief executive Tim Davison wrote to her, categorically denying any of her baby's remains had been kept.
But 10 weeks later Solicitor General Alison Di Rollo wrote to Janice's MSP revealing that her son's brain had been removed and retained along with 38 samples of tissue.

Yesterday, Janice spoke of her fresh heartache and criticised the health board for failing to properly investigate her concerns and treating her and other grieving parents with a lack of respect and consideration.
She said: "It's clear the place is in a shambles. Nobody has bothered to properly look until the solicitor general got involved.
"Her report confirms that dozens more tissue samples had been taken from Scott than I'd ever been told about.
"I wouldn't be surprised if a proper search was conducted and Scott's brain was found on a dusty shelf somewhere.
"It's cruel and uncaring to treat a family the way we've been treated. Scott is still very much missed and is a big part of our lives."
"If it wasn't for the solicitor general looking into my case, I don't believe I'd be any the wiser and I doubt after fobbing me off for years that the health board would be falling over itself to return everything they've kept either."
In 2000, a government inquiry found  Scottish hospitals had kept around 6,000 organ and tissue samples. It became illegal for doctors to remove body parts without parental permission.
Janice believes her experience shows Scotland's baby organ scandal is far from over.
In March, Mr Davison stated: "Our pathology team have reviewed the records we hold concerning Scott and there is no indication of any tissue or organs being retained by NHS Lothian."
Two months later, following a Crown Office investigation set up after Janice's MSP Neil Findlay wrote to the health minister, a different picture emerged.
Solicitor General Alison Di Rollo's report said: "During Scott's post mortem, 23 tissue samples were taken. The pathology department have confirmed they have retained 22 out of these 23 samples.
"In addition, 15 neuropathology tissue samples were taken during examination of Scott's brain and I am advised that all of these have been retained by the hospital." NHS Lothian has now apologised to Janice and offered to return all of Scott's remains.
Janice, 49, from Whitburn, West Lothian, said: "Throughout the years I've been told so many conflicting things by the NHS, I've never known what to believe.
"The solicitor general's report finally reveals just how much tissue was taken from Scott, and it's substantially more than the 'tiny' samples I was told about."
Scott died in January 1993, a day after Janice took him to her GP worried he might have a cold.
She asked to see his body before his funeral, after the post mortem examination had been carried out.
Janice said: "I found large stitches hanging from his mouth.
"I was too upset at the time to ask many questions, but after the baby organ inquiry, I became determined to find out what had been done to my baby and whether his remains had been kept.
"One very senior doctor left me sobbing after telling me my baby's brain had been thrown in the incinerator.
"The way it was said, was so cold and unfeeling, I just broke down.
"A few weeks later a different doctor told me Scott's brain had been kept."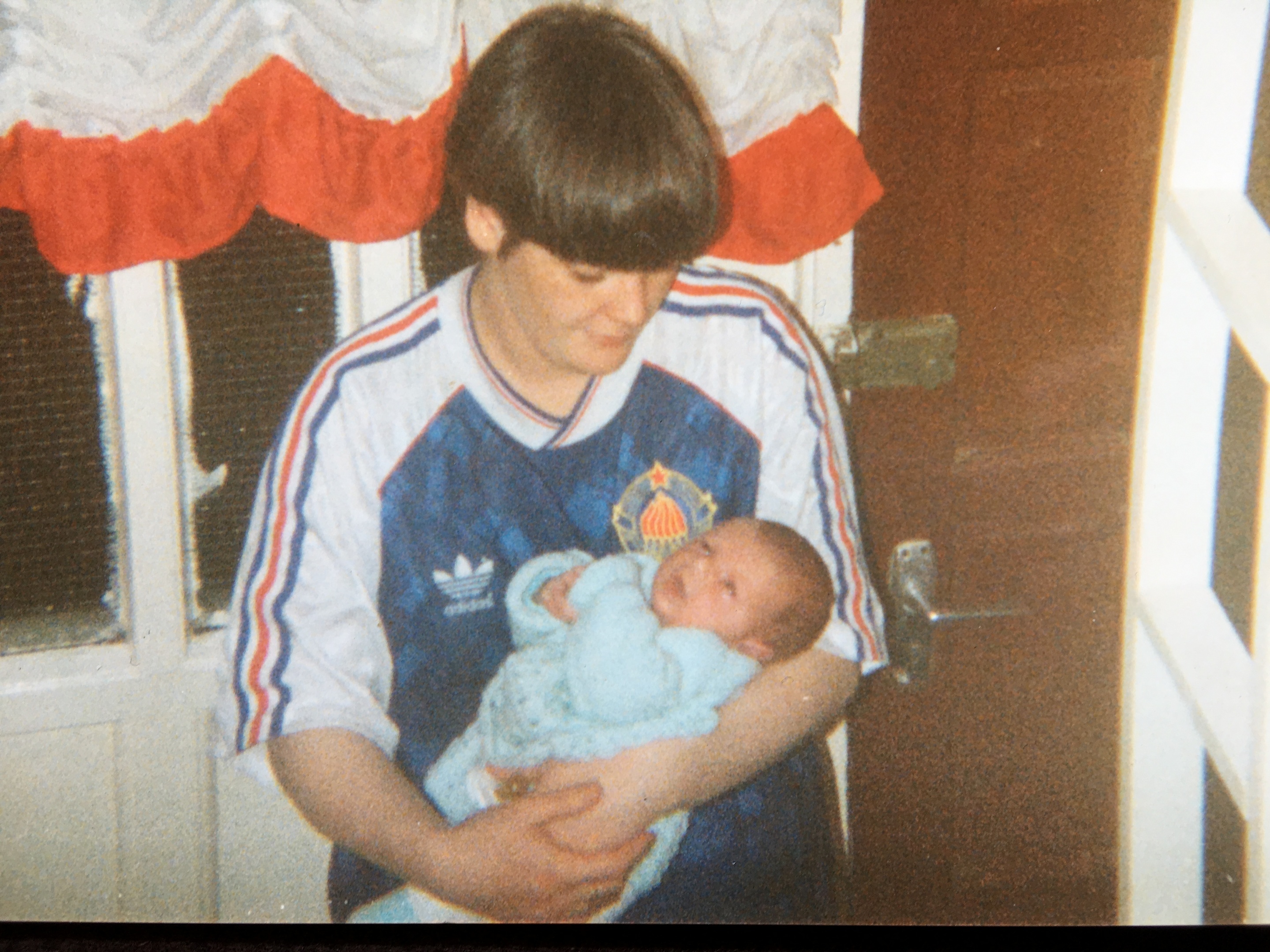 She said she has seen paperwork which showed Scott's brain was sent to the "CJD Store" indicating it had been tested for the fatal Creutzfeldt-Jakob disease, but she was also told it had been disposed of in 1994.
Yesterday, Mr Findlay backed Janice's calls for a full inquiry into Scott's case.
The Lothian MSP said: "This case throws up the serious question of how many other families are in the same position and remains have been kept without their full knowledge and consent."
Janice's solicitor, Patrick McGuire, believes there are "many parallels" with the baby ashes scandal in which crematorium staff scattered the ashes of dead infants after telling parents there would be none. He said: "The evidence we've examined indicates the entire system is in such chaos, Janice's case is likely to be just the tip of the iceberg.
"On a purely human level, the response from the NHS was so lacking in compassion, with officials failing to even realise why this is such an important issue for a family losing a child.
"Every right-thinking person will be appalled.
"In their darkest, most despairing times, this family have been repeatedly failed. It's time for the NHS to do the right thing."
Lydia Reid, of infant body parts campaign group Justice for the Innocents, said:  "I believe many families are still being misled despite the change in the law following the baby organ inquiry."
NHS Lothian medical director Tracey Gillies apologised to Janice and said the health board will return Scott's remains.
She said pathologists met Janice in 2001 and offered to return some tissue samples.
Dr Gillies said: "Understandably Mrs McSeveney wanted some time to consider and said she would make contact when she had decided.
"Mrs McSeveney made contact earlier this year through her MSP in a letter asking about organ retention.
"Unfortunately, the response did not take full account of all the historic facts and I apologise to Mrs McSeveney for all the distress this has caused."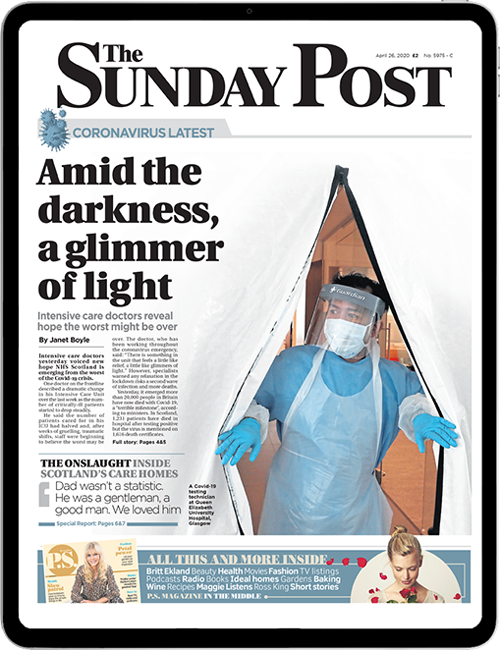 Enjoy the convenience of having The Sunday Post delivered as a digital ePaper straight to your smartphone, tablet or computer.
Subscribe for only £5.49 a month and enjoy all the benefits of the printed paper as a digital replica.
Subscribe