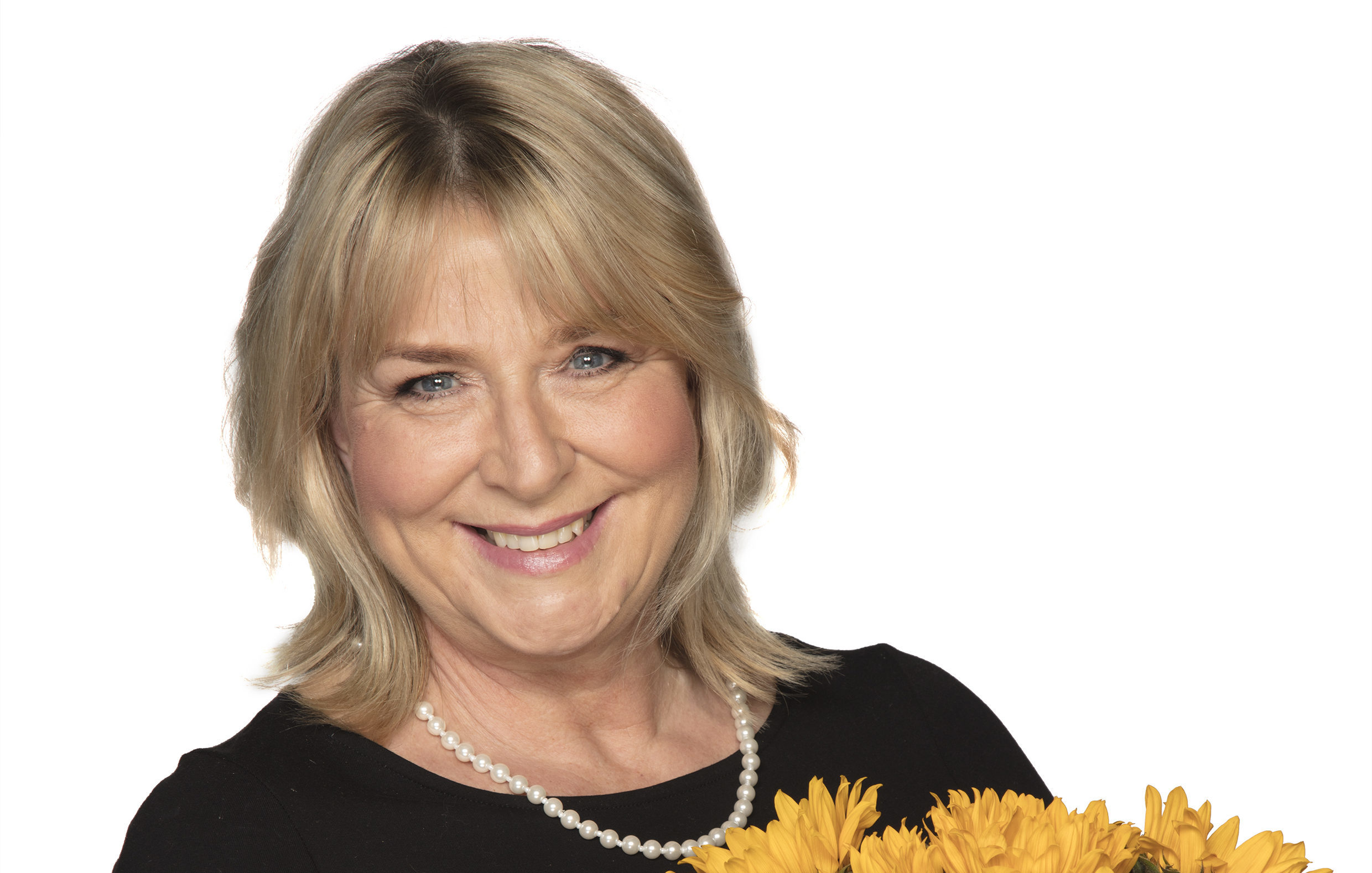 TV presenter Fern Britton is thrilled at hitting the stage in Calendar Girls.
But, she knows, there is one person who would have been even more excited.
Fern, who lost her mum Ruth in April, wishes she could pick up the phone and talk to her, and let her know about her debut acting role.
The broadcaster and author paid a touching online tribute to her mum saying she was "funny, ferocious and a woman once met, you couldn't forget".
"It's only been six or seven weeks and I'm still in that limbo space," Fern said.
"I find myself saying I must ring Mum and tell her what is going on with the show, and then I remember I can't.
"She did know I had the part – I talked to her about it, but she couldn't quite grasp it. She was 94 and a little confused.
"She told me I was so talented, which is still lovely to hear from a parent because you are always still a child at heart."
Fern, who began rehearsals for the Gary Barlow and Tim Firth-penned musical last week, was headhunted for the part in Calendar Girls The Musical, which also stars Denise Welsh, Ruth Madoc and Karen Dunbar, but initially turned it down.
"My agent asked what I thought and I said that I wouldn't cast me, so no," she smiled.
"He came back to me and said I wouldn't have to take my bra off, but again I said no.
"I was asked again the following week, and then an email came saying Gary wanted to have a cup of coffee with me.
"I had interviewed him several times in the past and couldn't turn him down. We were in producer David Pugh's office and Tim was also there.
"They gave me a script and said to come back the following week and work on it with the director. I told them they had to be honest – if I was no use, tell me so.
"When I read through the scene, there was silence afterwards.
"Tim said he had never heard it read like that before and I thought 'oh well', but then David said I had the job.
"When you're heading towards 61, it's quite special to be offered something completely out of the blue and out of my realm."
Mum-of-four Fern, who is married to celebrity chef Phil Vickery, said she consulted her family about joining the touring musicial, which comes to the Edinburgh's Festival Theatre in October.
"The tour is nine months, but my husband encouraged me to go, as did my kids. My youngest will be going through her A levels and driving lessons while I'm gone."
Earlier this year, Fern admitted she still hadn't fully recovered from the potentially deadly sepsis she contracted in 2016. But she says she's finally back to feeling like herself.
"It's nearly two years now since the sepsis," she continued.
"But eight weeks ago I thought I felt better.
"I no longer had pain, just a little fatigue, and my stamina is back. I went out with my cycling friends a couple of months ago, just after Mum died, for a long weekend of cycling, and while mentally I wasn't there, physically I knew I was ok."
Fern, who is currently working on her eighth novel, says she plans to write while out on tour.
She is playing the musical's antagonist, the chair of the local Women's Institute who disapproves of the Calendar Girls – until it becomes a success.
And while Fern is inexperienced when it comes to acting, she has plenty of experience in the theatre.
"I trained in stage management at the Central School of Speech and Drama and then worked for The Cambridge Theatre Company," she added. "We would put on fresh shows every few weeks.
"I fell into TV as a continuity announcer, then a newsreader and then in the newsroom for 20 years – that toughened me up.
"But I've never felt the way I do about this show – no TV studio can compare. I can't wait to get started."