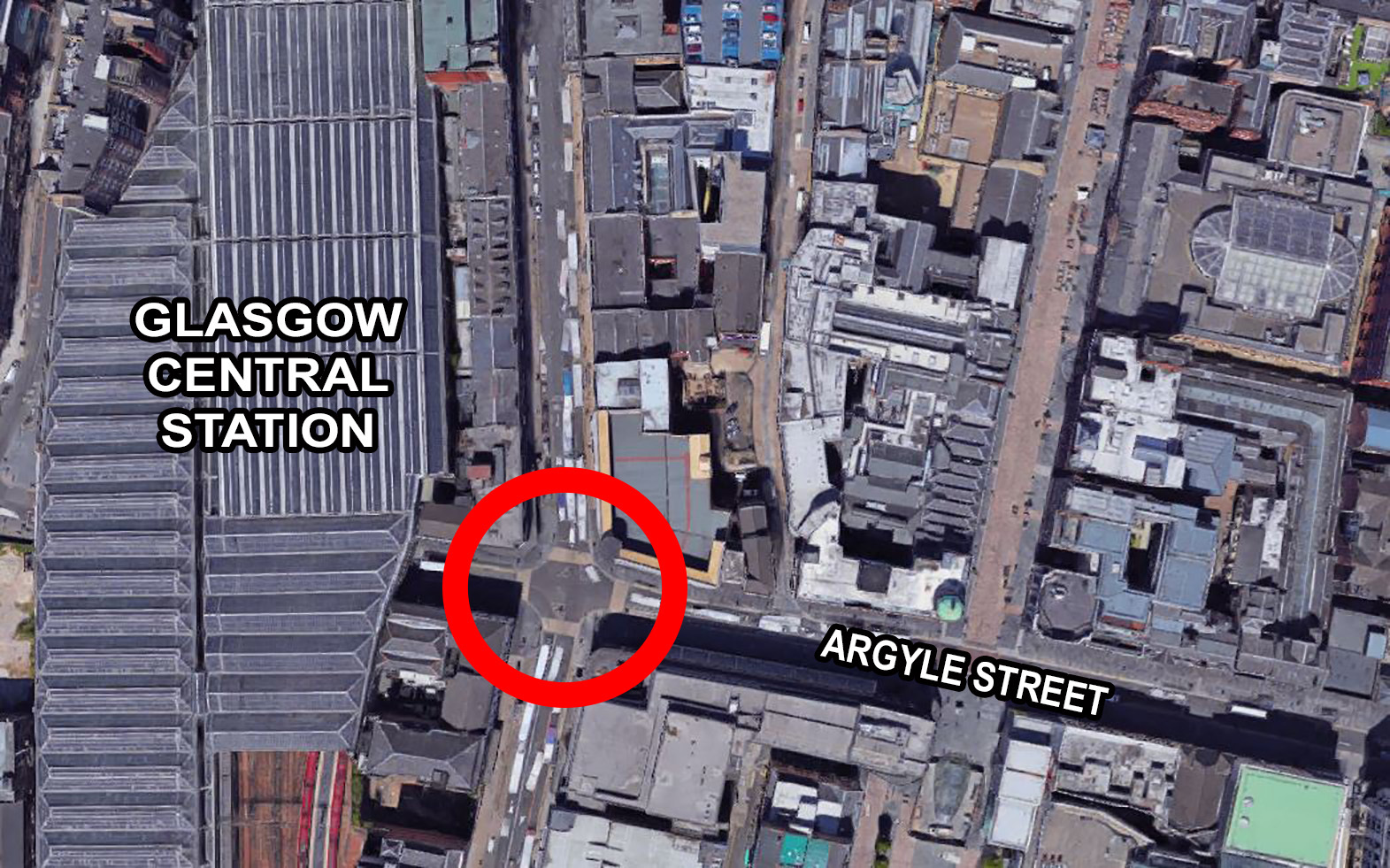 A CLUSTER of streets around a junction at the very heart of Scotland's biggest city is a centre for drugs and the sexual exploitation of children, according to a teenager who shares her harrowing story in this weekend's Sunday Post.
Sarah absconded from her care unit more than 70 times as she plunged into a nightmarish twilight world where children barely into their teens sold themselves for drugs.
Little Girl Lost: Official documents lay bare the shocking story of a child born in 21st Century Scotland
And, she says, the area of Glasgow known as the Four Corners, next to Central Station at the crossroads of Argyle Street, Jamaica Street and Union Street is where she mostly spent those lost hours. She says it is a magnet for older men wishing to exploit them.
She often ended or started her day at the Four Corners, and said a number of other children hang around the area waiting to be picked up. Another family reported concerns to police in 2016 when a girl was groomed by a man there.
The girl, who was 14 at the time, believed the man who was exploiting her was her boyfriend and went willingly to houses across the city with him.
It was there she was introduced to other men and allegedly forced to have sex with them in squalid flats.
Since then, the police have launched a targeted operation, including surveillance, at the busy junction and have made a number of arrests. In the last year, at least five men have been arrested and charged in connection with alleged sexual offences involving girls.
Police Scotland said: "As part of an ongoing investigation, police have arrested several men in connection with sexual assaults on teenage girls. Inquiries are continuing."
READ MORE OF OUR NEWS SPECIAL:
Little Girl Lost: Charities call for specialist services to protect youngsters