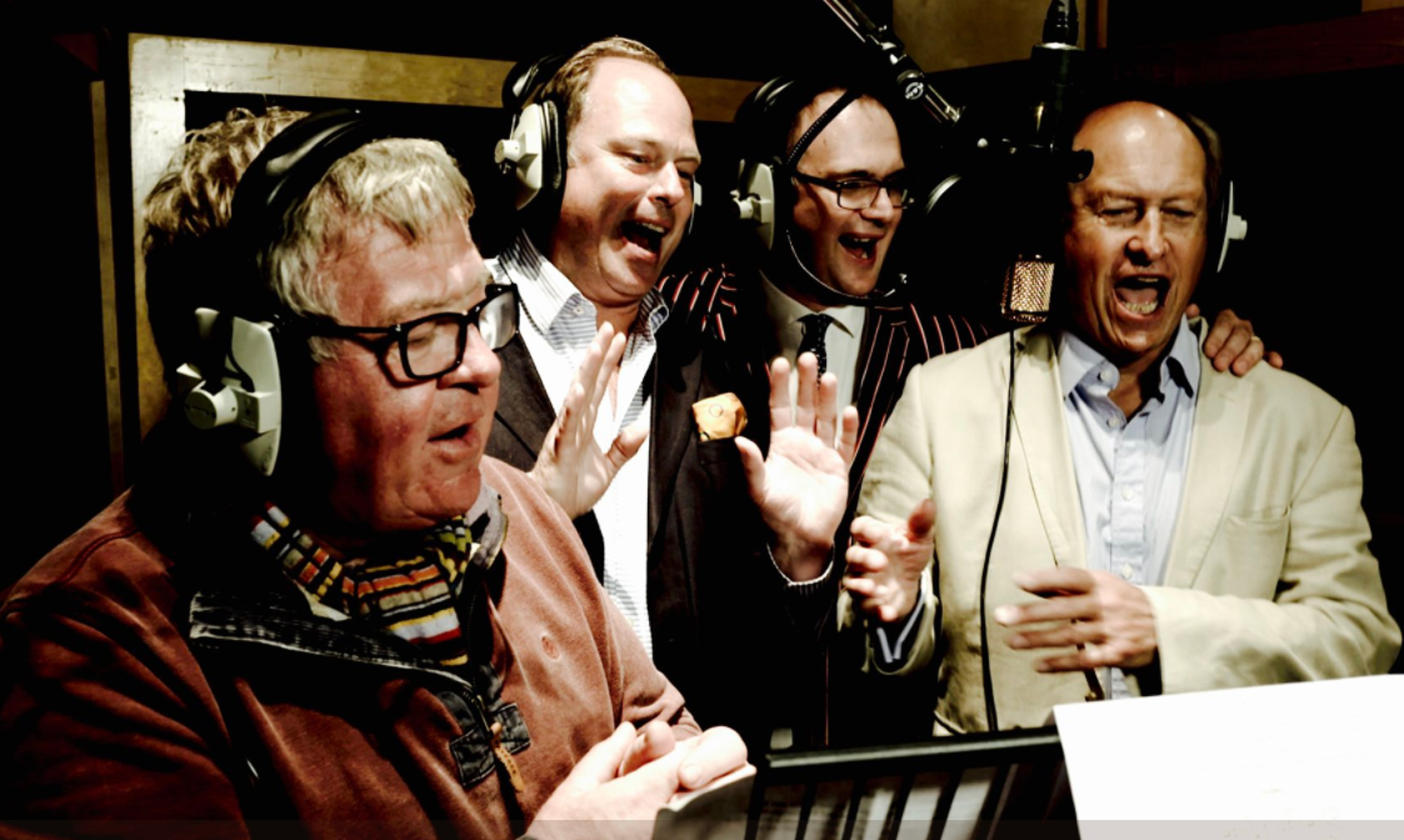 A group of television antiques experts are trading the auction house gavel for a microphone by cutting a Christmas charity single.
Charles Hanson, Charlie Ross, Philip Serrell and James Braxton, who have starred on Antiques Road Trip, Bargain Hunt and Flog It!, are hoping to top the charts for Children in Need and Great Ormond Street Hospital.
Hanson, who owns Hansons Auctioneers in Derbyshire, said he chose "three wise men" after a record producer in London contacted him with the idea.
The auctioneer added that he, Ross, from Bicester, Oxfordshire, Serrell, from Kidderminster in Worcestershire, and Braxton, from East Sussex, have yet to decide on a name, though fans on social media have already suggested The Four Tenners and Gavel Geezers.
The song is under wraps until its release on iTunes on December 1.
Hanson, who said his only previous experience with music involved hiding in a barn as a 10-year-old to get out of piano lessons, said making the record was "great fun".
He added: "All we want to do is produce a bit of priceless Christmas fun and raise some money for a good cause.
"Before we're going, going, gone we might just make a mark for charity and bring a bit of festive spirit and sparkle into people's lives."
'I'll be watching from behind a cushion': Meet Roo Irvine, the new expert on the Antiques Road Trip team