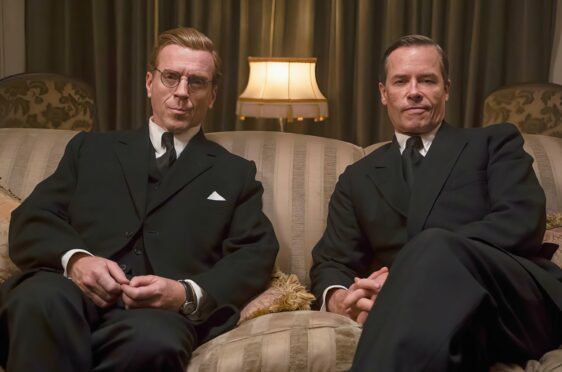 It seems we can't get enough of spy dramas. As Apple TV's Slow Horses moves into its second series, ITV is launching streaming channel ITVX with this star-studded Cold War epic.
A Spy Among Friends is a gripping drama adapted from Ben Macintyre's book of the same name, set in 1963 as international politics is fuelled by psychological warfare and espionage.
Based on a true story, Nicholas Elliott, played by Damian Lewis, is working for MI6 as an intelligence officer when he discovers his long-standing friend and colleague Kim Philby (Guy Pearce) is secretly spying for the KGB.
The series follows the effect Philby's betrayal had on international relations but also the tragedy it brought on Elliott and others who were duped and deceived by the double-agent.
Pearce, best known for his starring role in Christopher Nolan's 2000 film Memento and, of course, playing Mike in Neighbours, had the challenge of portraying the subtle duplicity of a man who betrayed his closest friends and his country for decades.
"Complex themes and complex characters need talented actors, and he is one – and also, now we know, just a lovely bloke to boot," Lewis, 51, says of Pearce.
"It was a joy from start to finish, working with Guy, who's a really subtle and nuanced actor. He did that brilliantly."
Motherland actress Anna Maxwell Martin also stars in the show as the fictional character of MI5 operative Lily Thomas who is brought in to investigate Elliott's involvement in Philby's defection to the Soviet Union.
"She's appointed because she's sort of a wolf in sheep's clothing," says Maxwell Martin, 45. "She looks very unassuming. I wear lots of dowdy, woolly tights! But she's really clever and she knows how to infiltrate what is going on with Philby.
"She really is devoid of insecurities. She's not questioning her self-worth all the time. It's super refreshing to play a female character where you're not having angst all the time. She believes in her ability."
The production was based out of Bucharest, Romania – a kind of chameleon of a city, as Lewis explains: "It was fantastic filming there.
"Bucharest is a conflation of brutalist Soviet-era buildings and some beautiful sort of 17th Century Baroque buildings. It actually ended up being our location for four very, very different cities and countries – for Moscow, Berlin, Istanbul, and Beirut. So, quick advert for the Romanian Film Board! It's a good place to go, and we had a ball."
A Spy Among Friends, ITVX, from Thursday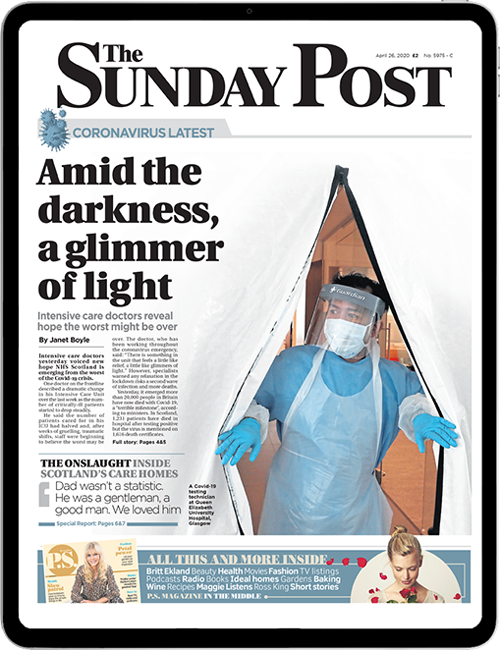 Enjoy the convenience of having The Sunday Post delivered as a digital ePaper straight to your smartphone, tablet or computer.
Subscribe for only £5.49 a month and enjoy all the benefits of the printed paper as a digital replica.
Subscribe