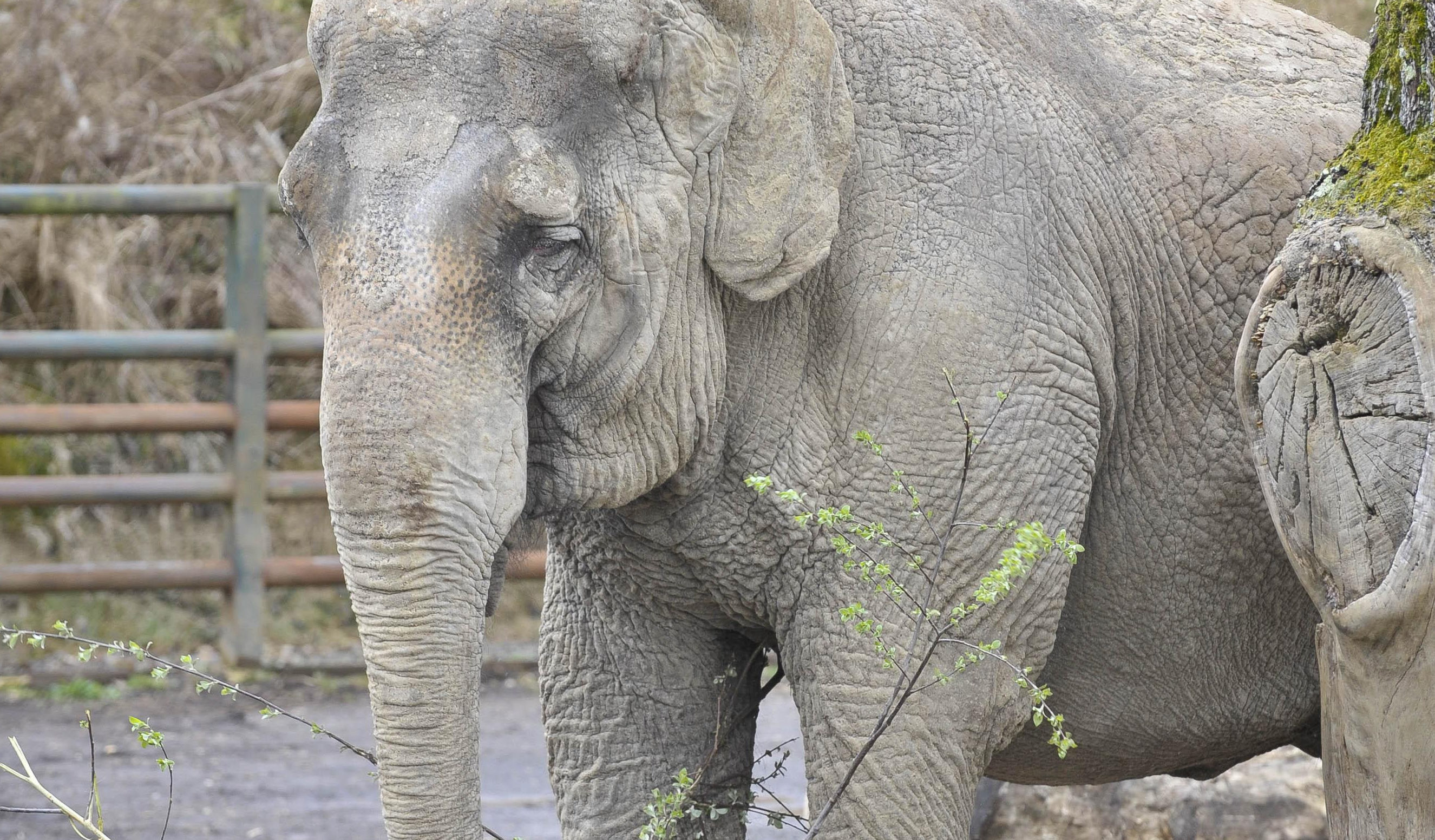 SHE was famed as the last circus elephant who entertained generations of Scots as part of the Bobby Roberts Super Circus that toured the country.
But in 2011, footage emerged of Anne the elephant being beaten by a worker while chained to the floor at the circus.
It saw criminal charges and Anne rehomed at a purpose-built sanctuary at Longleat Safari Park in England.
Campaigners hoped it would be 58-year-old Anne's permanent home where she would be surrounded by other elephants.
But now a tug-of-war has erupted over Anne's future amid claims she's gone from being Britain's last circus elephant to its loneliest.
Campaigners now want her moved to a sanctuary in France amid claims Longleat have reneged on promises to have other elephants put there to provide company for Anne.
An online petition has attracted almost 210,000 signatures with a sanctuary based in central France poised to accept her.
The Elephant Haven – European Elephant Sanctuary, on the outskirts of a natural park near Limoges, say she would be homed with other elephants if moved there.
The campaigners who filmed the abuse Anne suffered at Bobby Roberts Super Circus are backing the bid to move her to France.
Jan Creamer, the president of Animal Defenders International, said: "Elephants are highly social, intelligent animals who enjoy and need the company of their own kind.
"Anne has spent almost her entire life with other elephants and it is incredibly disappointing that she has not been given the sanctuary promised.
"Having worked so hard to expose the terrible abuse she endured in the circus, ADI want nothing more than for Anne to have a friend.
"We hope it's not too late."
John Robins, of pressure group Animal Concern, followed Anne around Scotland during years of campaigning to have animal acts banned.
He said: "This is a sad end to a very sad story. Anne spent her life constricted in beast wagons and chained by three legs inside circus tents but at least she had the company of others of her own kind.
"Now she has space and freedom at Longleat but no companions to share it with.
"I hope Longleat will put Anne's needs first and give her freely to the French elephant sanctuary where she will have both space and company to enrich her final years."
The Elephant Haven – European Elephant Sanctuary confirmed they had been approached by campaigners to rehome Anne, which they have agreed to.
But Longleat say experts have told them Anne would be best on her own.
It built Anne a "luxurious" purpose-built home at Longleat Safari Park in 2015, reportedly at a cost of more than £1 million.
A spokesman for the safari park said since Anne moved to Longleat her health and overall condition has "advanced significantly".
He added: "Anne is now in her sixties and, in addition to her great age, she has also had to contend with the physical and mental hardships of spending almost 50 years performing in a circus.
"Given Anne's age, limited mobility due to arthritis, compromised health, and the fact she has lived a large part of her life without other elephants we strongly believe her current situation is the best option at this time.
"We believe there would be a massive and unjustifiable risk in attempting to move Anne to a new home.
"We also entirely understand and sympathise with the genuine belief some people have that, despite all of Anne's very specific issues, she would benefit from the company of other elephants.
"While we are sure the intentions behind the petition are heartfelt, we are concerned they are offering an unrealistic hope to people unfamiliar with the reality of the situation.
"The overwhelming opinion among elephant experts familiar with Anne's case is that the stresses and risks involved with transporting her are unacceptable."
In 2012, Bobby Roberts was found guilty of three counts of causing unnecessary suffering to Anne.
Roberts, 69, was also convicted of failing to prevent groom Nicolai Nitu, from Romania, from repeatedly beating the animal.
In 2017, Scotland banned the use of wild animals in circuses. The rest of the UK has since followed suit.