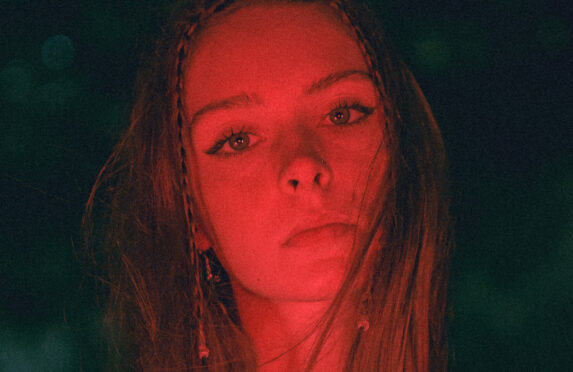 Holly Humberstone was delighted to get a first taste of a Glasgow crowd after a strange year of releasing music without anyone to play it to.
The singer-songwriter, from Lincolnshire, has made her big breakthrough in a world of online livestreams and shows played and viewed from home.
But stepping out onto the stage at TRNSMT, she was delighted to discover that real-life people actually wanted to come and see her.
Ahead of her appearance on the King Tut's stage, she said: "I'm so gassed to be here. It's one of my first times here and I think the atmosphere is amazing. The Scots have a reputation of being a great crowd.
"It's been quite a long time and I remember the start of summer and my first two festivals was such a shock to the system.
"I had been putting out all of this music during lockdown and had nobody to play it to. To see people actually come to my set to see me is just beyond me. It's bizarre but really nice and affirming."
Rising stars
The 21-year-old is one of a number of rising female singer-songwriters making a big impression in 2021.
She's made the breakthrough alongside the likes of Maisie Peters, L Devine, Mimi Webb and Griff, the latter of whom was also on the bill for the King Tut's stage on Friday.
Humberstone said: "I'm so excited. It's been lovely to meet other artists that are equally as excited to be here and playing festivals.
"I feel like it's been a year to support each other and watch each other's progress. And now more than ever we need to be championing girls.
"It's really lovely to come to festivals and see these people and congratulate them and talk about what we've been through over the past couple of years. Trying to release music during a pandemic is a weird one really!"
New music
It's been a big week for Humberstone, who released her latest song Scarlett in the days before heading to TRNSMT.
Named as a hottest record of the week for BBC Radio 1, the song is a tribute to her best friend.
It's the latest single to be released from her upcoming EP, The Walls Are Way Too Thin.
"I wrote Scarlett quite a long time ago, for my best friend who was going through a break-up," Humberstone explained. "Because we're best friends I felt like I was going through it with her, the different stages of processing it. It's a song I'm really proud of.
"A lot of the EP is written about a time where I felt a little bit lost, in a weird state between being a child and adulthood. A lot of my songs have been about feeling like that.
"I feel like Scarlett's a bit of a favourite from the EP because it's quite a release, it sounds so freeing and was so much fun to write."
Future plans
After a taste of the Glasgow crowd at the festival, Humberstone will return to the city in November to play at the iconic King Tut's.
"I'm really looking forward to it, I've heard so many great things," she said. "I put the tour on sale a few months ago and I think Glasgow was one of the first ones to sell out which was really cool.
"It's really very strange to me! I've been releasing all this music and other than online interactions and livestream gigs I haven't seen any real evidence that these people actually exist, that people would spend their money on a ticket for my show.
"The songs are pretty universal so I think people are going to connect with them."
---
TRNSMT festival continues until Sunday. Holly Humberstone plays King Tut's Wah Wah Hut on November 2 2021.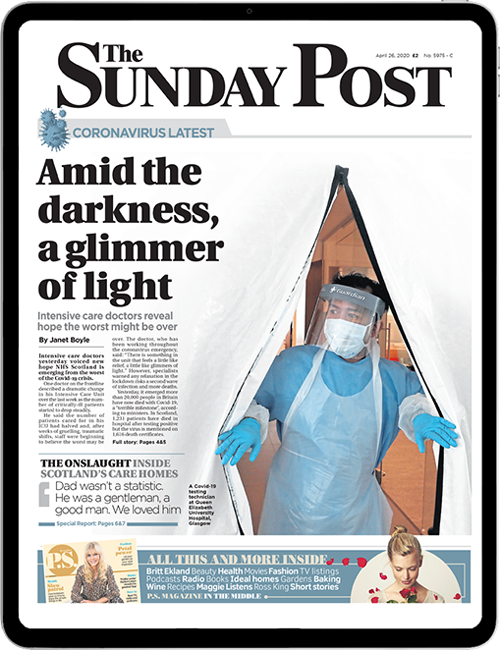 Enjoy the convenience of having The Sunday Post delivered as a digital ePaper straight to your smartphone, tablet or computer.
Subscribe for only £5.49 a month and enjoy all the benefits of the printed paper as a digital replica.
Subscribe