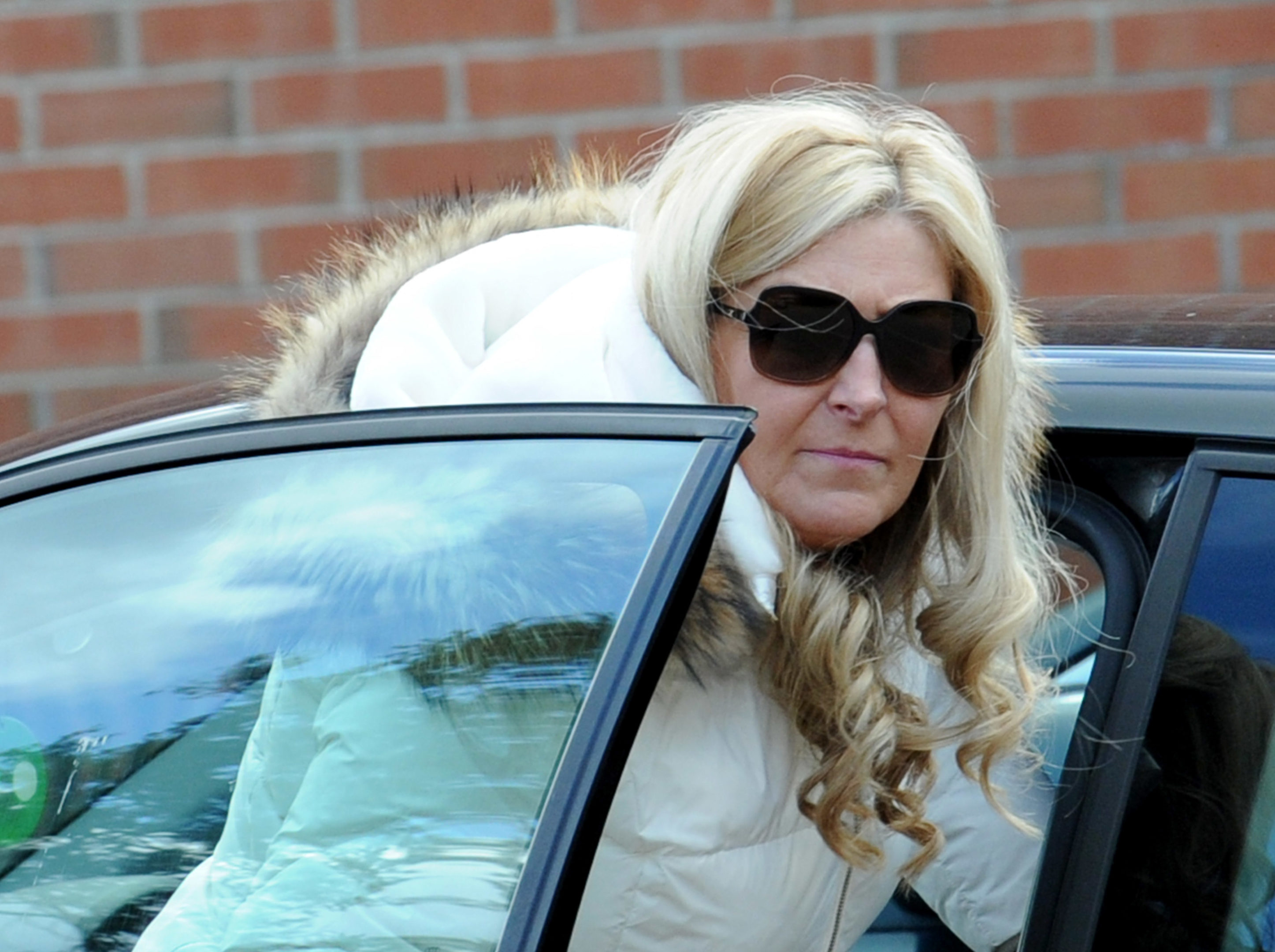 A property fraudster convicted after the longest criminal trial in UK legal history has been freed – after serving just nine months in jail.
Lorraine McLaren was released after serving just nine months of a two-and-a-half-year sentence imposed after she was convicted for her role in a huge property fraud.
Her husband Edwin McLaren, 52, was sentenced to 11 years after being found guilty of persuading vulnerable victims to sign over their homes as part of the £1.6m scam.
After a 20-month trial that cost an estimated £7.5m, Lorraine McLaren, 51, was found guilty of two charges, one centred on money laundering £128,000 and the other involving a fraudulent mortgage application on her own home.
Victims of the couple yesterday condemned her early release and said the high-living pair had ruined their lives.
The couple had enjoyed a lavish lifestyle, living in a £760,000 mansion in Renfrewshire while enjoying luxury trips to Dubai and a £100,000 ring for Lorraine.
Lorraine is no longer living in the couple's home in Quarrier's Village, Kilmacolm, but we tracked her down at a flat nearby last week.
She claimed to be her "best friend", adding: "I think Lorraine would be willing to speak to The Post because she wants to get the truth out. There are two sides to every story."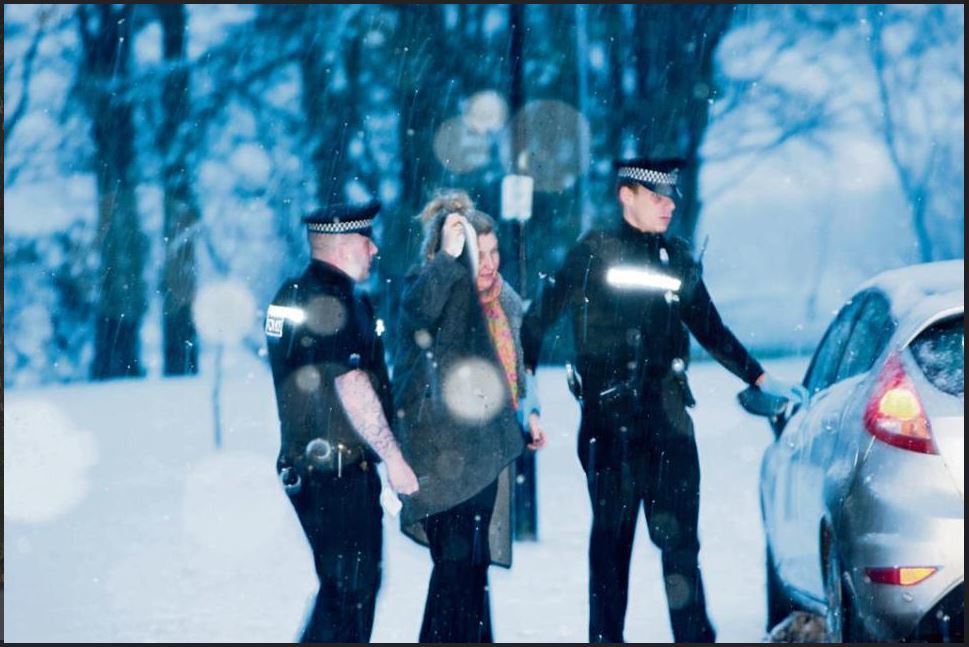 She was jailed last June but was freed from Cornton Vale prison last week in a move which one of her victims branded "scandalous".
She had spent less than half as long in jail as she spent denying her guilt in the 20-month trial at the High Court in Glasgow.
Her husband, who drove a Bentley, was found guilty of 29 charges, involving property worth £1.6m.
One of the couple's victims, Linda Brown, from Kilsyth, whose home of 21 years is now in Lorraine McLaren's name, said: "It's scandalous she has got out so soon into her sentence. We continue to count the consequences of their actions."
Her husband Michael said: "We were conned by the McLarens. It's cost us dear. We are now getting on with our lives and trying to look to the future."
Edwin McLaren, a financial adviser, placed adverts in the Press targeting people in financial distress as a result of family bereavement, debt or illness.
The fraudster would either offer to buy their home or lend them money to clear their debts in return for a part ownership of the property.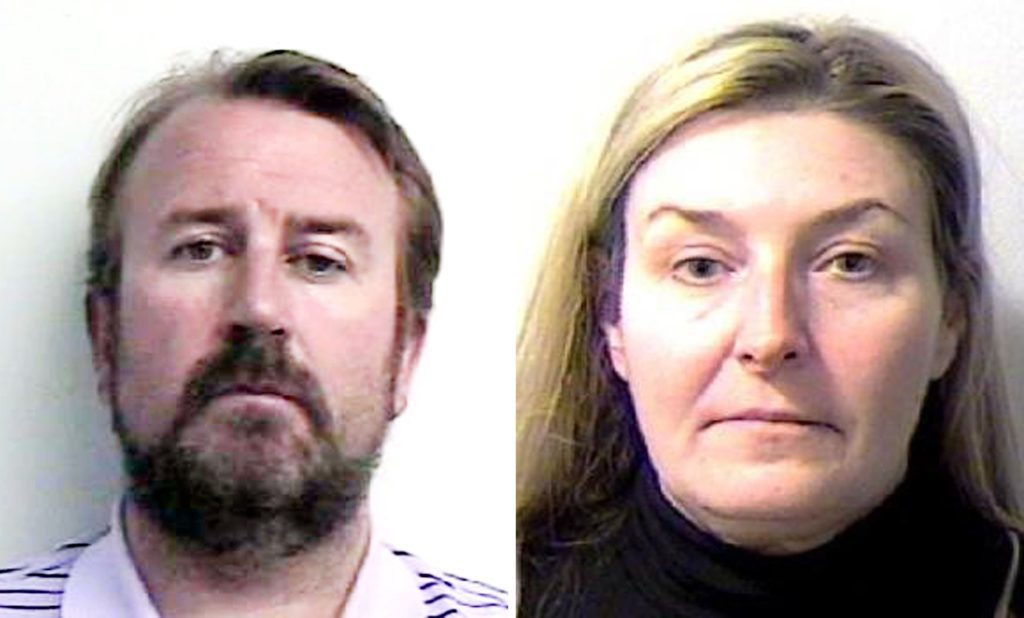 McLaren would drip-feed his victims money but they never received the amount they were expecting.
Meanwhile, the properties were transferred wholesale to the names of others, meaning the victims lost the title deeds to their homes.
The pair were finally snared when one victim went to the police in 2012, prompting detectives to raid their home the following January.
Only 12 jurors from the original 15 remained at the end of the long-running trial and at one stage there was a break of three weeks as one got married.
The McLarens continued to live the high life right up until the case's conclusion.
Prisoners serving less than four years are automatically released after half their sentence, while some are allowed out earlier under the Home Detention Curfew.
But another family who encountered the McLarens spoke of their disgust at her release.
Grant Finnigan, 30, and his partner Gemma Duncan, 26, were among dozens the McLarens tried to rip off but, unlike many others, they were able to escape their clutches.
Gemma was pregnant with their second child in December 2014, when McLaren rented them a three-bed property he claimed to own in Renfrew.
After learning of the McLarens' chequered history, the couple found another property.
Grant said: "Fortunately we only lost a couple months' rent to the Mclarens. But Lorraine in particular was very nasty and spiteful when we said we weren't paying her any more.
"She got her comeuppance, we hoped, but getting out so quickly shows you how poor the court system is."
Liam Kerr MSP, Tory shadow justice secretary, said: "It's an insult to all of those who were affected, who will be wondering why on earth she is being allowed out so early."
After his conviction McLaren goaded his victims from Barlinnie prison, saying they were living in a "dream world" if they thought they would ever get their homes back.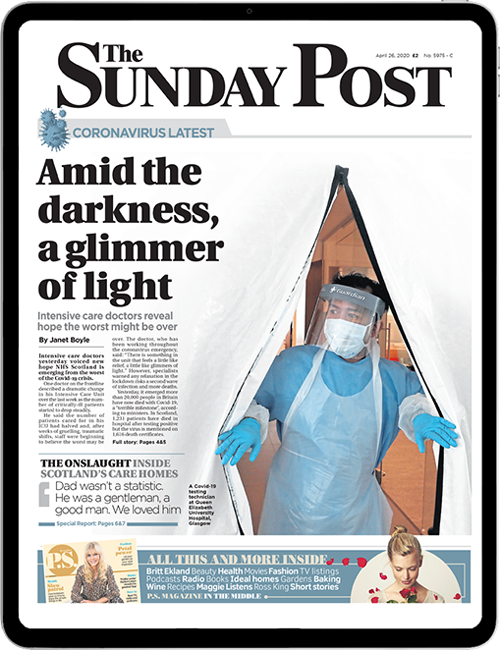 Enjoy the convenience of having The Sunday Post delivered as a digital ePaper straight to your smartphone, tablet or computer.
Subscribe for only £5.49 a month and enjoy all the benefits of the printed paper as a digital replica.
Subscribe