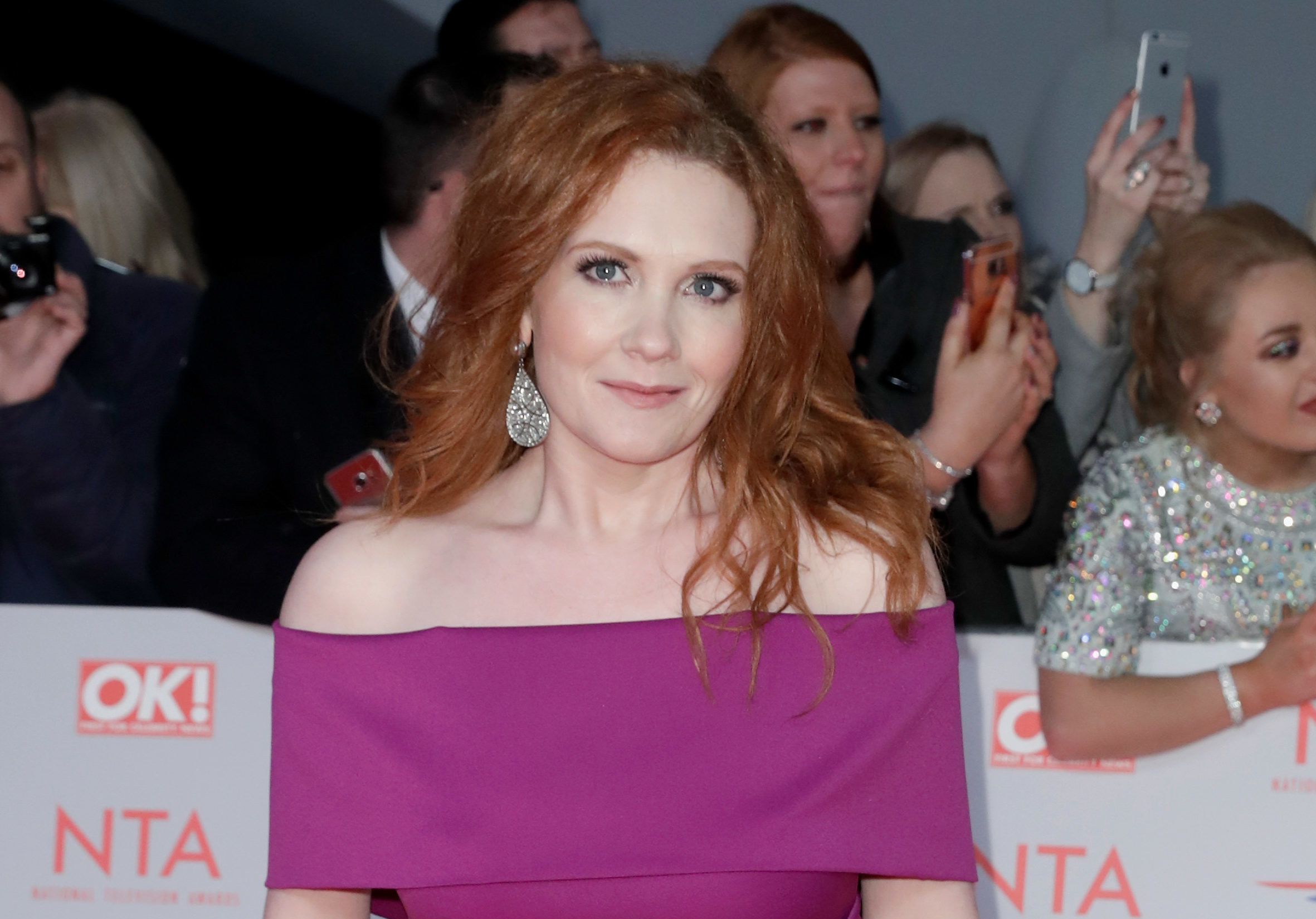 SHE'S bright and bubbly after spending the morning in the pub.
It has to be said, though, that not a drop has passed her lips. And the boozer in question is probably the country's most famous, The Rovers Return.
Jennie McAlpine is totally, comfortably, in-with-the-cobbles at home on the set of Coronation Street. It's understandable – now 34, she joined the ITV soap when she was 17.
"Yes, I've spent half of my life now playing Fiz," says Jennie as she flops down on a sofa at the Salford studios to talk to iN10.
"But I don't really remember a life without her. She's always with me every day.
"I love being Fiz. She's changed, the way characters change in soaps and do things you'd never imagine they'd do.
"It doesn't seem anything like 17 years. I was only supposed to be here for five episodes.
"Had I not been asked to stay I was just going to go back to my job in Boots and carry on trying to be a stand-up comedian. I'm really glad I didn't."
Unsurprisingly, Jennie's life bears no relation whatsoever to that wide-eyed teen.
She's now one of the country's best-known actresses, happily married to long-term partner Chris Farr and doting mum to three-year-old Albert.
Like most parents, they work out childcare cover between them.
They run a popular Manchester restaurant called Annie's together and, even with regular 7pm filming finishes, Jennie ensures she dashes home to be there for bath and bedtime.
"When you're heavy in the storylines they can be busy days and long hours. But then the writers are kind enough to give you a couple of weeks if you've been crying for months. So that gives you some real quality time."
Not, it seems, that Albert is in any way concerned over the amount of mummy-time he's been getting.
"I think he gets sick of me," laughs Jennie. "He sees a lot of me. I don't think he believes I do have a job.
"He goes to a nursery and he had to fill in a little questionnaire for Mother's Day. When it asked what I did for a job he said, 'She helps her friends at work'."
Jennie's devotion to Albert is such that her other big TV outing of the last year, on I'm A Celebrity …. Get Me Out Of Here! left her a weeping, wailing wreck.
She reckoned she could steel herself for the separation – it lasted three full weeks as her popularity saw her finish fourth – but it took a bigger toll than she could have imagined.
"It was horrendous," confides Jennie, who has deep Scottish roots through her grandad. "I've never felt anything like it. I always thought that my Bushtucker Trial would be leaving Albert. I wasn't worried about any of the other stuff really, I knew I could do that."
Having made the decision to do it, she was settled enough on the flight to Australia and reckoned – rightly – that when Chris and Albert flew over to await her exit they'd have a ball.
But all that was to swiftly change.
"The producers said it was really unusual how quickly I felt homesick," explains Jennie.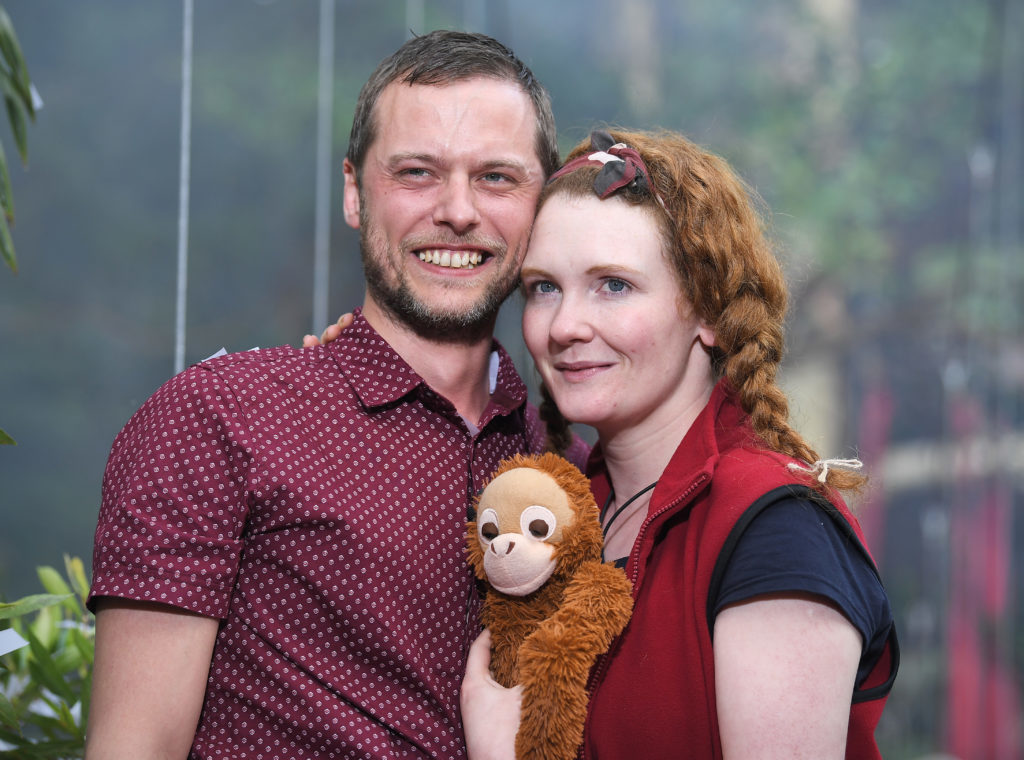 "Most people are quite excited at first with all that's going on and then there's a bit of a lull. But literally the minute I got in I cried. I thought I'd made the worst mistake of my life." What ultimately got Jennie through the toughest of times was the campfire camaraderie.
A few secretly-scoffed strawberries aside, there was happy harmony on the way to Georgia Toffolo pipping Jamie Lomas and Iain Lee and being crowned Queen of the Jungle.
Several other big names from Corrie have already been mentioned as potentials for the next series – the word is that competition is fierce as only one will be picked.
Jennie admits her insider knowledge has been sounded out. "People ask me if I'd do it again. I think that might translate to 'Should I do it?'
"I had a brilliant time, but that was one year. If I had a different year with a different group of people, then I might have a totally different view of it.
"It became a time I'll never forget because of the people I was with, people I'm still close to.
"If I'd had a year with people screaming and shouting, I wouldn't have liked it. I'm chilled and laid back and I try and get on."
Jennie's domestic delights are, of course, a world away from Fiz's torments and troubles. Daughter Hope, whose dad was Corrie killer John Stape, has been behind a streak of horrific incidents, including trying to push her cousin down the stairs and starting a trampoline fire.
Fiz has let partner Tyrone believe that Ruby was the one to blame and he snapped last week and smacked his daughter. It leaves Tyrone and Fiz's relationship in ruins.
"He was only back in the house for about a week and now he's left again," explains Jennie.
"It's an awful thing to be going through as a family, not knowing what to do with your little girl.
"When I was reading the script and saw she was keeping it from Tyrone I knew it wasn't going to end well."
It's not the only strong storyline gripping viewers. The sexual assault on David by Josh has made headlines over the past week, with many fans saying their favourite soap had become too dark.
Jennie, though, is quick to disagree and says issues need to be raised
"These storylines can have such an impact on people's lives. It hits home sometimes more than if they saw it on the news or Panorama. Soap characters are part of our families and it's amazing how the audience reacts and how it can have a positive effect.
"If you hear someone with a posh voice reading something from behind a desk you might not pay much heed. But if it's David from one of your favourite shows it makes you think much more."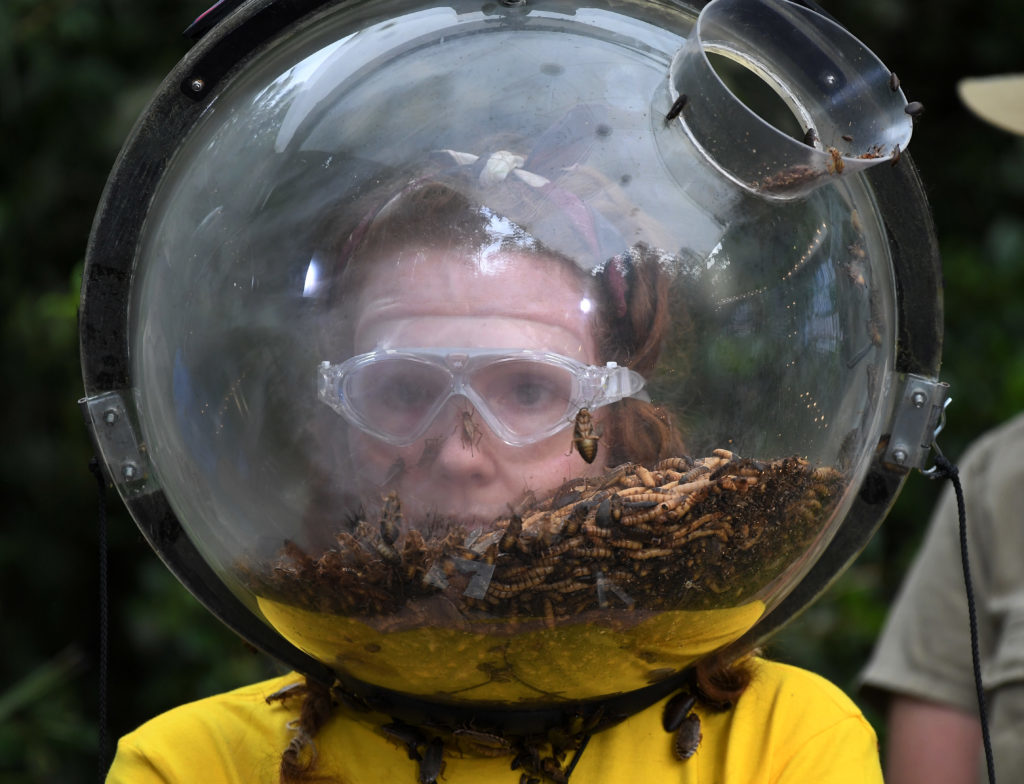 Jennie's grandparents are from Scotland and Ireland. And while she's a Manchester lass through and through, Scotland still has a massive pull.
"I'm not English in any way, I feel very Celtic with a name like McAlpine," she says candidly.
"I love Scotland. We went there on holiday a lot as a kid and I love coming to the Edinburgh Festival – I'd like to try and bring Albert this year.
"We stay a bit further out. I've been on the night bus a few times, which isn't always the best idea if you want to get to bed!"
Jennie's dad Tom was right behind her acting dreams, even appearing alongside her in a panto when she was eight.
He passed away last March and while his loss is still keenly felt, she says there have been solaces.
"We've had a lovely year remembering him," she adds. "There isn't a day goes by that I don't talk about grandad with Albert.
"He was a big reason behind me doing I'm A Celebrity as I knew he'd have been really proud and wanted me to do it.
"I say to Albert that grandad would have loved this great adventure we went on and loved to have done it with us."
Coronation Street, ITV, Monday, Wednesday, Friday.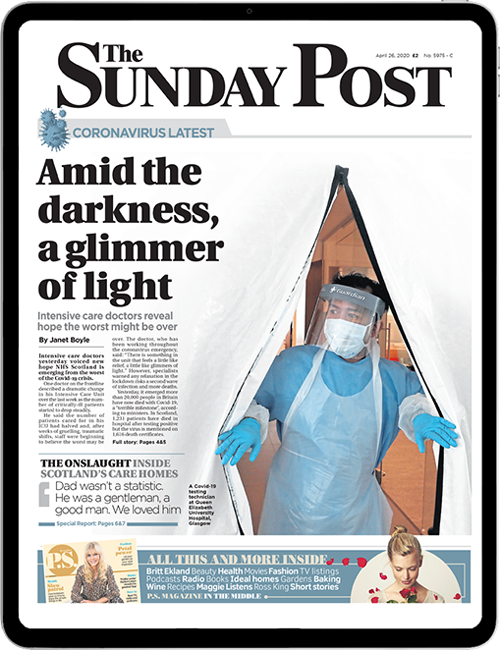 Enjoy the convenience of having The Sunday Post delivered as a digital ePaper straight to your smartphone, tablet or computer.
Subscribe for only £5.49 a month and enjoy all the benefits of the printed paper as a digital replica.
Subscribe