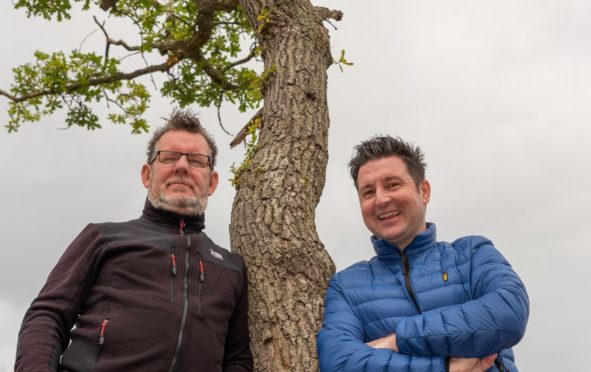 They offered shade, shelter and comfort in lockdown as we took long walks around leafy parks, woodlands and gardens.
Now after a record number of nominations, a competition to celebrate Scotland's trees is about to reveal a favourite.
The Woodland Trust Scotland is collecting public votes for their Tree Of The Year competition which closes on September 24.
Director Carol Evans said: "We felt a definite lockdown effect in the competition this year, with twice the usual number of nominations. There was a common theme to a lot of the trees and their stories – of tenacity and hanging on against the odds. There were a handful that had been discovered or were provoking particular affection during people's daily walks. Everyone has taken solace from the nature on their doorsteps and it has been quite moving to see so many trees that became places to escape. Trees were there for us, as they always are when we need to boost our mental health and wellbeing."
Nominations soared from 25 to 50 in the competition supported by the People's Postcode Lottery where head of charities Laura Chow said: "The competition has unearthed some remarkable trees and demonstrates the strong ties and affection communities feel towards them, fostering a strong connection with nature. I am delighted that players of People's Postcode Lottery have supported this celebration of the nation's best-loved trees."
The winning tree will receive a care package worth £1,000 for works to benefit its health, interpretation signage or community celebration.
Five trees are shortlisted from a bumper crop of 50. The Lord President's Oak – nominated by Laura McNally of Forest And Land Scotland – is loved by those who find peace in the majesty of Culloden Forest near Inverness. The tree is named in honour of Lord Culloden, Duncan Forbes who, before his death in 1747, was Lord President of the Court of Session. It was planted when a stone, on which he would sit with his wife to admire the beauty of the Moray Firth, was moved to make way for the Highland Railway. It is on the path to the famous St Mary's Clootie Well that played an important part in pagan celebration into the 20th Century.
The Survivor Tree, put forward by Fi Martynoga of Borders Forest Trust was once a solitary rowan clinging to a stream bank in the Carrifran Valley near Moffat and is among the first natural regeneration achieved there. Today it is surrounded by more than half a million native Scottish trees. It marks the 20-year journey to revive the wild heart of southern Scotland.
Here we highlight the other three finalists: The Climate Change Tree in Alloa, The Milarrochy Oak at Loch Lomond, and Queen Mary's Thorn in Fife. Those behind their nomination say each is a symbol of survival and triumph in turbulent times, a metaphor for the current global situation and a beacon of hope for a greener future.
Vote at woodlandtrust.org
---
The Milarrochy Oak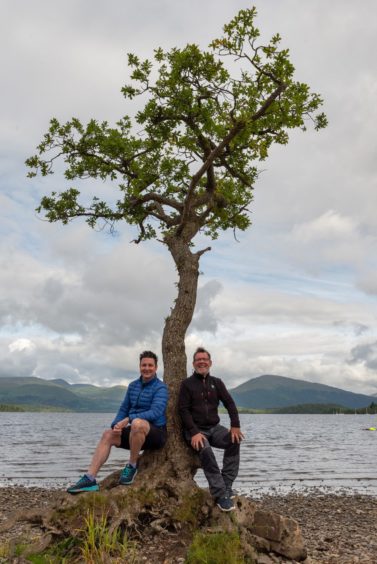 On the route of the West Highland Way, this tenacious little tree stands not quite in and not quite out of Loch Lomond, near the village of Balmaha.
The Milarrochy Oak was nominated separately by Gary Chittick and John Cuthbert. Father-of-two John, 61, an amateur photographer said: "The tree attracts visitors from far and wide. It somehow survives despite its thin, straggly appearance and a root base that is often submerged. It deserves an award purely for surviving against all the odds."
Paisley-based Gary, 46, is a local government manager who has also photographed the tree. He said: "It looks very precarious, but it has survived storms, floods, and disease and prevails. I see it as a metaphor for the human race and the fight against Covid-19, that was the underlying reason for the nomination. It represents survival and standing the test of time in the face of difficulty."
---
The Climate Change Tree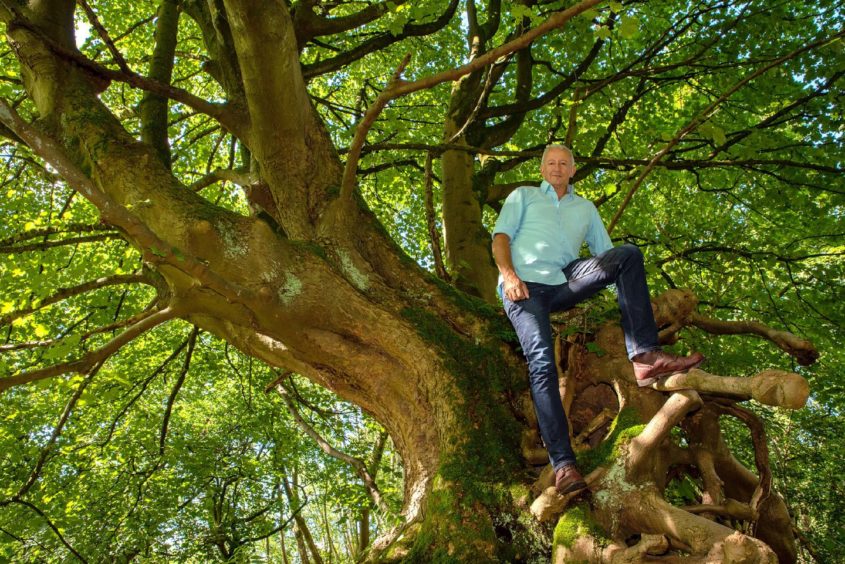 This sycamore is a "living carbon capturer". It flourishes on top of the eroding remains of the fossil fuel industry at the former Sherriffyards Colliery at Gartmorn Dam near Alloa.
The colliery closed in 1921 and the site is now a country park where the tree's champion, Chris Knapman, 60, noticed it while out walking. Chris, who lives near Falkirk, painted steel at a chemical works in his early 20s. He is now a self-employed tree consultant.
Chris told The Sunday Post: "This wonderful Climate Change Tree is set on a mound of old colliery spoil. It had a partial fall when it was young, and regrew. It struck me that nature was triumphing over dirty industry. In light of the war on plastic pollution, climate change, and First Minister Nicola Sturgeon's recent announcement on the Grangemouth Future Industry Board, I felt there was a bigger message here, that a green future will emerge.
"That is what this tree symbolises. It is a local tree with a global message: 'Don't put climate change on the back burner'."
---
Queen Mary's Thorn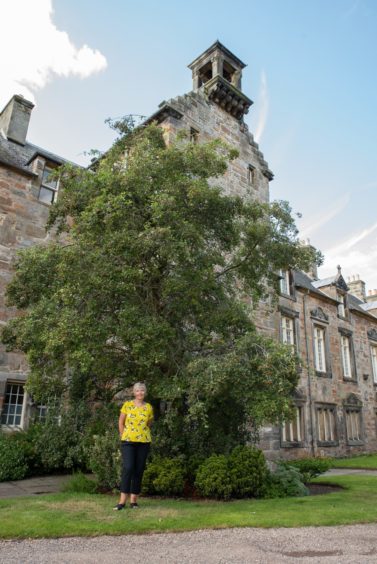 Retired nursery teacher Judy Dowling, 68, is a self-confessed "tree hugger" who has nominated a tree every year since the contest started in 2014. This year sees her championing the Queen Mary's Thorn that grows in St Mary's Quad at St Andrews University.
Judy, who grew up in Yorkshire's West Riding region, and whose husband is a retired lecturer from the university, said: "Queen Mary was a frequent visitor to the town and planted the tree in memory of her great uncle Francis, Duke of Guise who was assassinated in the Siege of Orleans in 1563. An average hawthorn gets to 200 years in age, this one is about 450-years-old."
Judy, who started recording trees for the Woodland Trust's ancient tree hunt in 2007 and now officially verifies its records, added: "There's a tenacity there; it's hanging on, still flowering and bearing fruit every year. It is seen by hundreds of tourists, students, and locals but how many would actually know the history of that tree? They probably think it's just another tree. There is a holm oak there too, which is spectacular, so nobody really bothers with this historic little hawthorn. Winning or being runner up would mean it will get a bit of notice."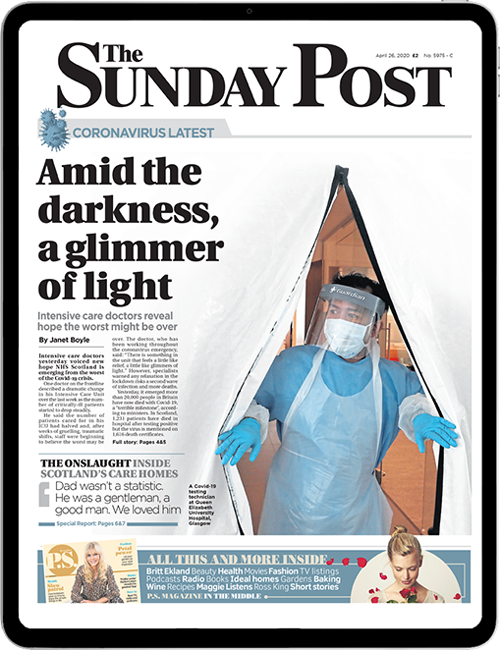 Enjoy the convenience of having The Sunday Post delivered as a digital ePaper straight to your smartphone, tablet or computer.
Subscribe for only £5.49 a month and enjoy all the benefits of the printed paper as a digital replica.
Subscribe