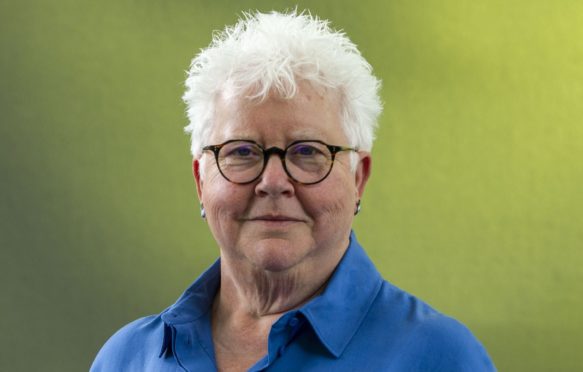 One of Scotland's best-selling crime authors fears the Scottish Government's proposed hate crime legislation could see her books in the dock.
Val McDermid says the proposed Hate Crime Bill, which endured sustained and widespread criticism during a consultation period, could undermine free speech.
Earlier this month, she was one of the leading figures in the arts to sign an open letter to Holyrood expressing concerns about the legislation, intended to give greater protection to victims of hate.
Justice Secretary Humza Yousaf says he is listening to all opinions on the draft legislation, which critics say is misguided because opinions may offend but are not necessarily hateful.
McDermid said: "I don't want to find myself in a situation where artists and writers can't write about certain things because it could be deemed to be stirring up hatred, as the bill has it. We should be free to explore all aspects of thought and expression. I write about all sorts of things and it's important to have characters doing obnoxious and terrible things in order to expose the awfulness and obnoxiousness that's around.
"I don't want to be in a position where I can't confront the things in society that cause me anger, despair and rage. It's important to talk about them without fear of being fined or sent to court.
"It's all very well to say our present government wouldn't pursue that sort of thing, and I agree they probably wouldn't, but you don't know the next government isn't going to be a repressive regime that wants to use the bill to stop people having open discussion.
"I believe the Justice Secretary is going to look at it again, and that's what democracy is about, expressing views. I understand legislation brought to the Scottish and Westminster governments is maybe not always quite right, and that's the point of having it out there to discuss it."
Known as the Queen of Crime, Val has just released Still Life, the sixth novel in her acclaimed series featuring cold-case detective Karen Pirie. Written between January and April and set in February, Val couldn't believe quite how much the world was changing around her as she worked on the book.
"I decided last year that Still Life would be set in February, with no notion it was going to be the end of our old lives before the new normal kicked in," she said. "Covid wasn't on the horizon when I started writing and by the end we were in lockdown, and I had to try to provide hints in the book of what might be coming."
Val will set next year's novel in 1979, the start of a new five-book series with a fresh protagonist, each book being set 10 years after the one before. "The books will look at change in society and people's jobs and lives in that period – it's a way of me avoiding writing a memoir. But there will still be murders," she said.
ITV has commissioned a series based on the Karen Pirie novels and, while Val won't write the scripts, she will be closely involved in every stage of the process – including casting.
"We've already had a number of conversations, including about casting, and I've said whoever plays Karen has to do a credible Fife, or at least east-coast, accent. I think sometimes executives in London don't necessarily hear the difference between Scottish accents like we do, and I want that authenticity.
"I have a strong idea in my head of what my characters look like, and sometimes the TV versions match and sometimes they don't. In Wire In The Blood, Robson Green was very close physically to the Tony Green I had imagined, while Hermione Norris as Carol Jordan wasn't, but it was a great performance and she brought something different to the part, so I was happy.
"The first Karen Pirie book to be adapted, The Distant Echo, is set in the dead of winter, so we had always talked about shooting in January 2021 and I'm still hopeful we can meet that timescale."
Val says a trip to the theatre as a teenager made her realise the power of words, and she is deeply concerned about its future. "I still remember the electrifying moment I saw The Changeling at Dundee Rep and understanding how a performance on stage can change the way you think about the world.
"Theatre isn't elitist and one of the good things to come from this is that theatres have put performances online and they are more readily accessible, but it's not the same thing as being inside a theatre and we need to find a way to save them."
Like theatres, book festivals have moved online and are often finding a wider audience. Val has taken part in several over the summer and will interview fellow author Lee Child in the headline event at next month's Bloody Scotland crime-writing festival, usually based in Stirling but this year appearing online.
Val added: "Lee and I will be sitting down for what hopefully feels like a blether between friends, with interesting things for the audience.
"I suspect a lot of book festivals going forward will have a hybrid model with some live in-person events, but others available online, because people around the world have been watching events they wouldn't normally see, while the guy down the road who can't get time off work or afford tickets has also been able to watch.
"It's great to see the accessibility has been extended and I hope that can continue."
---
Still Life by Val McDermid is out now from Little, Brown. Val is in conversation with Lee Child at Bloody Scotland on September 20, the final night of the three-day festival. bloodyscotland.com/events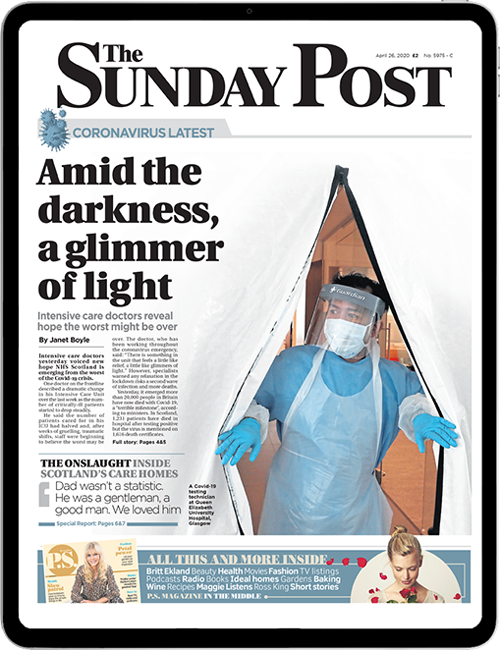 Enjoy the convenience of having The Sunday Post delivered as a digital ePaper straight to your smartphone, tablet or computer.
Subscribe for only £5.49 a month and enjoy all the benefits of the printed paper as a digital replica.
Subscribe