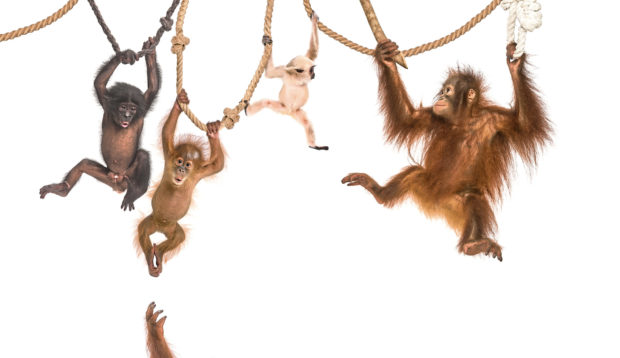 Separated from our friends and family for days then weeks and now months, the physical distance created by lockdown could easily have impacted our emotional connection to our loves ones.
But, according to new research, the silver lining of this stressful year seems to be that many of us have actually forged closer bonds and longer-lasting friendships – despite relying on Zoom calls and WhatsApp messages to stay in touch.
Last week, writing in the Royal Society journal, evolutionary psychologist professor Robin Dunbar outlined how the social strain of quarantine could have long-term effects on some relationships, and compared our everyday interactions to those seen in primates.
Well, I'm not saying there has been any monkey business, but I could definitely relate to professor Dunbar's findings, especially the part about lockdown boosting community spirit between neighbours, which I was lucky enough to encounter on my own street.
I received so many lovely notes and gifts from my neighbours – some of whom I had never even met before – including little parcels of homemade tablet (more of that, please) and cards asking whether I needed help with shopping.
And, apparently, I'm not the only one who has been getting to know the Joneses.
I recently watched an episode of Disclosure on BBC iPlayer, which was exploring the impact of the pandemic on Inverclyde, Scotland's hardest hit area for the virus. Some residents there, confined to large tenement blocks, decided to set up outdoor events in their backyards to keep everyone's spirits up, including sessions of socially distanced bingo. It looked great fun and if I had lived nearby, I would definitely have looked out my dabber!
We all lead such busy lives these days, it's lovely to see the old duty to "love thy neighbour" being resurrected during such a difficult time. I doubt that would have happened prior to coronavirus, and I really do believe this unprecedented experience has made many of us revaluate our lives – and realise what's truly important.
As well as making an effort to stay in contact with friends who provide mutual support, love and care, something called "relationship funnelling" has become more common recently, according to professor Dunbar. Basically, any "marginal friendships" we once maintained out of niceness or a sense of duty, are being left to fizzle out. I'm not surprised – there's nothing like a pandemic to make you realise life's too short to waste. So if I don't reply to a text message you'll know why. Only kidding!
I've always been able to adopt a "grin and bear it" attitude – it might be difficult now, but eventually things will get better – and that has definitely helped me get through this period. But I also know without texts from friends, video phone calls with my family and online quizzes with my nieces, the past few months would have been torture.
I guess it's like that Beatles song – we'll get by with a little help from our friends…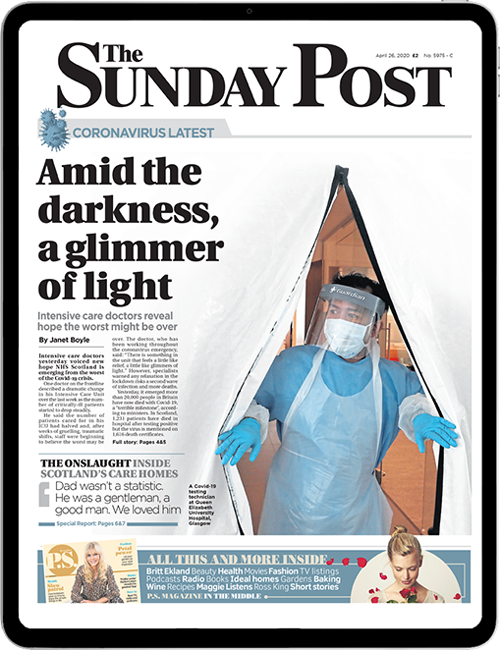 Enjoy the convenience of having The Sunday Post delivered as a digital ePaper straight to your smartphone, tablet or computer.
Subscribe for only £5.49 a month and enjoy all the benefits of the printed paper as a digital replica.
Subscribe