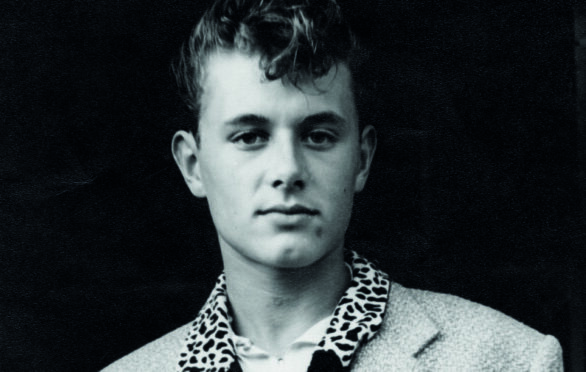 All the people that Tony King knows, you know too.
In the world of music in the 1960s, 1970s and beyond it is possible there was no one who was better connected than King. He was partying with The Beatles the night before they flew to America to appear on The Ed Sullivan Show (The Ronettes were at the party too). He knew Elton John when Elton was still Reg Dwight.
He danced with Cilla Black in front of Christine Keeler, was once called "the gayest person I have ever met in my life" by Charlie Watts (they became close friends), upset Keith Richards by smoking a joint with Richards' then girlfriend (as you may know, Richards soon changed his policy on drug taking), partied at Studio 54 and held Freddie Mercury's hand during his last days as the Queen frontman died of Aids.
So many stories. He has now written some of them down in a book which chronicles his time in the music industry. It's a very moreish thing, full of privileged insights into the lives of some of our biggest pop stars. But you don't come away from it thinking less of them. If anything, you'll probably like them more.
The intention was never to write "a kiss-and-tell type book", he tells me as he sits in his London home surrounded by the bric-a-brac of a life in music.
He said: "I didn't want to write a negative book at all. Because I've had the privilege of working with these people. I don't feel the urge to write any negative stuff. It's not me."
King cuts a well maintained figure in his ninth decade on the planet. It's Friday, 11am, and he tells me he's already had his protein shake and done his exercises. "I'm all good," he says.
He looks it, too. Not bad for a man who, in 2005, tested positive for HIV and has since been diagnosed with Parkinson's disease, and who in the past has had problems with alcohol and has all too sadly seen many of his friends die from illness or old age.
It is now almost 65 years since the 16-year-old King got on the train from Eastbourne to London to start working as an office boy in the music industry for Decca Records. In the years that followed he worked in record promotion, got a job with Andrew Loog Oldham, manager of The Rolling Stones, and was head of A&R for the Apple label at the height of '60s excess (Ringo offered him the job).
He later worked with John Lennon during the star's "lost weekend" period in the early '70s when he left Yoko Ono and ran wild. In the '80s and '90s King worked with The Stones on numerous world tours (Jagger, he says, is the "greatest frontman in the history of rock and roll") and then became artistic director for his long-time friend Elton John.
It's quite the CV. So what did he bring to the table? "Well, I was efficient. I was likeable. I had a good sense of humour and I had an understanding of artists and what they wanted. Most of my career was working with artists. Even when I started out I was still going to the airport and picking up The Ronettes and Brenda Lee.
"I always got along well with artists and I always understood them and maybe I was a frustrated artist…I don't think I was, actually. I just enjoyed working with them, especially the ones who were so professional. I loved working with professionals. The people I worked with were really, really good at what they did.
"So my skillset was just getting along with people and having good instincts and knowing what it was the clients wanted."
He also says he was always an honest broker though. "Yes I was."
Did that always go down well?
"Most of the people who I worked with and for knew my personality. They knew that part of the reason they wanted me was because I was honest. They wanted a straight speaker, particularly Elton. He always said to me he really appreciated my straightforwardness."
It maybe helped that King knew how to have fun too. When Paul McCartney learned that King did an impersonation of Diana Ross singing Stop! In The Name Of Love he had to see it in person.
"He still teases me about it," King says.
And King knew his music. The title of the book, The Tastemaker, was his publisher's idea, he says. But it makes sense. When King was asked to work with Lulu in the early '90s he helped reinvent her image. He says: "There was too much variety artist about her at the time and she needed to come back to her music. She's a good singer and she needed to be known as a good singer again.
"And I told her that and she agreed. Then she made that wonderful Independence album (in 1993) and then she did the stuff with Take That and I think she now has much more of a solid reputation again. People respect her as an artist."
King grew up in post-war Britain, a world of ration books and austerity. The sound of Elvis singing Heartbreak Hotel "changed the landscape" for his generation.
"All of a sudden young people found a voice," he recalls, "and started to become important through their music, and then fashion, and then everything else. It just developed."
King had a front-row seat for the youthquake that followed. He was working with the singer Chris Montez on a BBC show called Pop Inn when he first met The Beatles.
"I was in the green room and the Beatles were there to promote Please Please Me. And when they came into the green room the place lit up. And they weren't even famous yet," he recalls.
"But people who have that extra something, they shine right from the beginning. I met Madonna in New York when she first started out. I looked at her and thought, 'Oh, she's going to be something, this girl.' You could just tell. When The Beatles came in they shone, particularly John Lennon. I looked at John Lennon and I thought, 'Oh my God, he's something.'
"They had this confidence and this attitude. You just felt that they were just destined to be stars. You felt it off them. It was like a forcefield. It was strong."
Soon, King was spending his weekends in Esher with George Harrison and model Pattie Boyd. "Pattie was delightful. She was a great hostess. In the beginning we used to have shepherd's pie for dinner and later on, once George got into his eastern philosophy, the shepherd's pie went out the window. He became vegetarian so no more shepherd's pie."
It's these behind-the-curtain glimpses that make The Tastemaker so entertaining. He paints a portrait of Elton John in the early days when the wannabe star wouldn't say boo to a goose. "He was a timorous beastie," King suggests, laughing.
Hard to believe of a man who would later dress up as Donald Duck on stage.
"I know," King remembers. "He went off to America for his first tour and when he left he was still the singer-songwriter of his first album and then he suddenly became a big star. And he came back to England and he played a gig and he said, 'Do you want to come and see?'
"So I went along and he had winged boots on and shorts and he was jumping up and down on the piano and kicking his legs out. I said, 'My God, what happened?'
"'Well, I guess when I was in America I realised I was stuck behind the piano and I had to do something to be noticed,' he said. 'I'm not Mick and I'm not Marc Bolan and I'm not David Bowie and I can't run around like them, and I'm not skinny like them, so I have to do something to be noticed.' So that's what he did."
King is not blind to the cost of rock-and-roll excess. He had to sign up for Alcoholics Anonymous at the start of the '80s when he was living in New York. But there was a much greater tragedy waiting in the wings.
He said: "I got sober in April of 1981 and within two months a notice started appearing in the doctor's office saying there was a pernicious form of pneumonia going round. And then all of a sudden a guy I knew at AA died. Michael, a very handsome actor.
"They said he had pneumonia and he died. And then this other guy I knew got these Kaposi scars on his arm and he showed them to me. And he died.
"And then gradually one after the other they fell. All my English neighbours next door, every one of them went. My friends out on Fire Island, they all died. You were surrounded by it. People died in horrific ways. They went blind or had pneumonia. One of my friends, his skin peeled off. It was a very devastating time to live through."
Freddie Mercury was one of the friends he lost to Aids. King was with him in his final days.
"Oh, Freddie was just so brave," he says. "He was very sick at the end. I knew I was looking after another dying man, unfortunately.
"But he used to do a bit of shopping at Christie's and buy paintings he liked and I remember once he got this lovely painting of this woman by Tissot. She was in a red dress, I remember, and he had it stood at the end of the bed so he could look at it.
"He said to me, 'Look at her darling. Isn't she fabulous?' And I said, 'Yeah, she's rather beautiful.'
"I said, 'What are you doing this for, Fred?' And he said, 'Well, what else am I going to do? I can't go out, I can't leave the bed. I might as well shop and buy some things that I like.' So he did.
"And he was the bravest, right up to the end. He was so kind. When he was really very ill he took me out and bought me a couple of things for my flat. I've still got them. I have a lovely chest of drawers – Biedermeier – in the bedroom and another chest of drawers with a black leg on the side, very unusual. He said, 'I saw it darling and I thought this is so you.' He was so ill, he could barely walk, but he still took me out for lunch."
Mercury died in November 1991 and the record industry that King knew back then is now gone too. "It's not there any more. It's moved on. A bit like the golden age of Hollywood. You have a period where it's all happening and then you move on. We had the golden age of the record business and that's it.
"Taylor Swift doesn't do it for me. There's just no magic for me. The last great girl singer was Amy Winehouse."
Time passes. All that remains are stories. Tony King has more than a few to tell.
---
The Tastemaker by Tony King is published by Faber on Thursday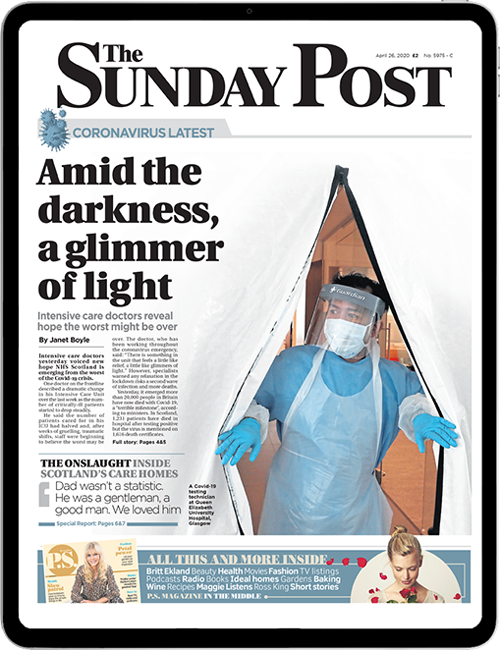 Enjoy the convenience of having The Sunday Post delivered as a digital ePaper straight to your smartphone, tablet or computer.
Subscribe for only £5.49 a month and enjoy all the benefits of the printed paper as a digital replica.
Subscribe