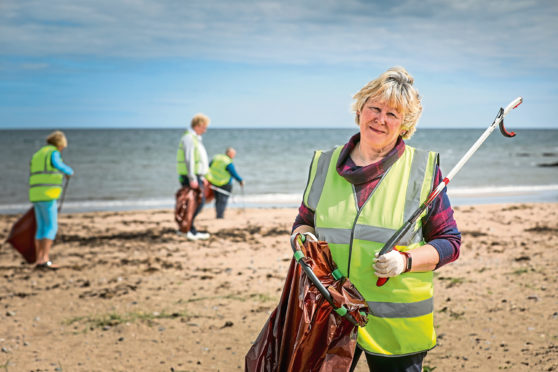 Post-lockdown litter louts have been branded a public health crisis by the country's leading environmental campaign group.
Hundreds of tonnes of litter have been dumped across Scotland since lockdown restrictions began to be lifted last month.
Glasgow City Council collected more than 40 tonnes of waste left by revellers in Kelvinrove Park and Glasgow Green in just one weekend.
Beauty spots and beaches have also been strewn with waste by people enjoying barbecues and picnics.
Yesterday the littering was described by campaigners as a danger to public health as people were urged to stop polluting parks and countryside. Iain Gulland, chief executive of Zero Waste Scotland, said: "The reports of extensive littering on our parks, beaches and beauty spots are shameful. A few selfish people can endanger the health and safety of many."
"People who litter are committing a criminal offence, risking our safety and polluting our environment. There are no excuses."
Social media has been flooded with pictures of people partying and enjoying the summer weather outdoors.
National parks like Loch Lomond and the Trossachs were packed with people, and locals complained that day-trippers were even leaving human waste.
Glasgow City Council had emptied the Kelvingrove Park's 40,000-litre bin capacity ahead of one sunny weekend but pictures showed huge amounts of mess left on the grass.
Glasgow City Council said: "It was obvious that some people had not made the effort to dispose of their waste appropriately."
An unofficial rave – like those seen in England – also saw quantities of waste left on the outskirts of Glasgow which had to be cleared.
---
When lockdown restrictions began to ease, Wendy Murray and her fellow community volunteers noticed a dramatic increase in littering across their small village.
Visitors flocked to the coast in East Haven, near Dundee, and left behind all manner of waste and debris, which Wendy, and other members of charity East Haven Together, was forced to clear away.
She explained: "When we moved into lockdown, there was a notable improvement in roadside litter because we weren't getting items, such are takeaway boxes, being thrown out of vehicles. It was encouraging, and we all thought it was going to be
a real turning point.
"But then we began to notice the food-related litter was being replaced with PPE. People were throwing away blue gloves and masks, which was quite alarming."
At the end of May, when lockdown phase one was introduced and the temperatures soared, Wendy says large groups of visitors arrived at East Haven beach and left behind enough rubbish to fill 30 black bin bags. She continued: "It wasn't just East Haven, it was happening all up the coast, but I think smaller communities have been particularly impacted."
"We found that large groups of people came, bringing huge amounts of food and drink with them, before literally leaving everything behind when they left. It was just awful.
"Plus, no public toilets are open, so people have been urinating and defecating whenever and wherever. Sanitation and hygiene has been a real problem. Now, we absolutely dread warm days."
She added: "In normal times, we're never faced with this, it's completely
new. If we don't get a grip, it's just going to continue to escalate. It's threatening the very thing which is so important to Scotland – our beautiful landscape."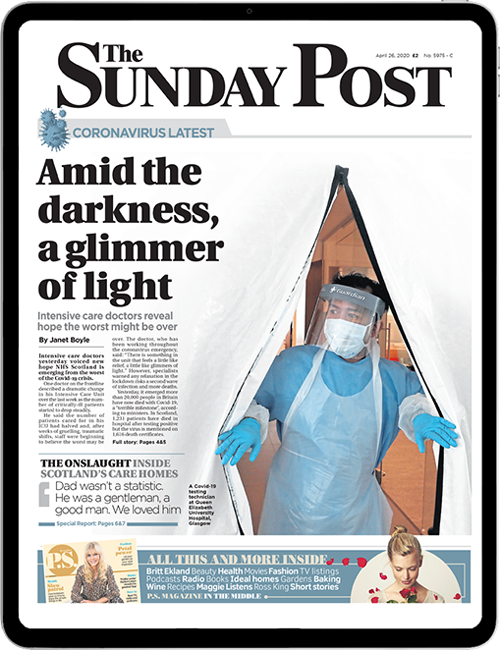 Enjoy the convenience of having The Sunday Post delivered as a digital ePaper straight to your smartphone, tablet or computer.
Subscribe for only £5.49 a month and enjoy all the benefits of the printed paper as a digital replica.
Subscribe