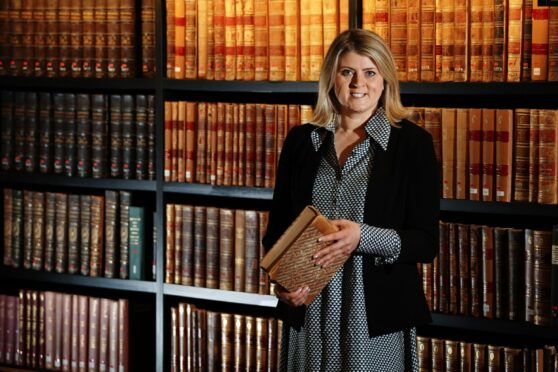 Libraries, for Amina Shah, are not where books are lent, they are where lives are built and passions ignited.
Her parents met at the Mitchell in Glasgow, she found her partner at Dundee Central, and her career has been spent among the book-lined shelves of Scotland's libraries.
Tomorrow, that career turns a new page, when she becomes the country's National Librarian and when the new chief executive takes charge at the National Library of Scotland in Edinburgh, she will be the first woman and the first person of mixed race to do so.
Significantly, the landmark appointment of the custodian of Scotland's knowledge, history and culture comes in the lead-up to the institution's centenary in 2025.
But as head of Scotland's largest library – one of Europe's leading research libraries – she knows acutely the weight of her responsibility.
To give a voice to those whom history has silenced or omitted, such as women and people of colour, and to deliver a library for everyone, where they can "see themselves reflected in the collections".
Equally, she says, it must be relevant in the post-pandemic world, a library that can help address society's inequalities deepened by the impact of Covid.
'Honour of a lifetime'
On the eve of her first day in the job, she said: "It is the honour of a lifetime. A real dream, truly emotional and a huge responsibility.
"My vision for the library is that it belongs to everyone in Scotland. We collect the cultural memory, the written memory of Scotland. And we need to make sure that everyone's voices are in there and that we are representing all the amazing stories from across the whole of Scotland."
Shah, who prior to her appointment was on the National Library Board and who with outgoing chief executive Dr John Scally and his team helped develop its Reaching People strategy, said: "The National Library has made some fantastic strides in that direction.
"The Petticoats and Pinnacles exhibition (of Scotland's pioneering mountain women) is finding stories in the collection that were previously hidden. And the Fresh Ink campaign with the Scottish BAME Writers Network is about getting new writing, giving people a voice, adding that to the collection, so that in the future we don't have these gaps."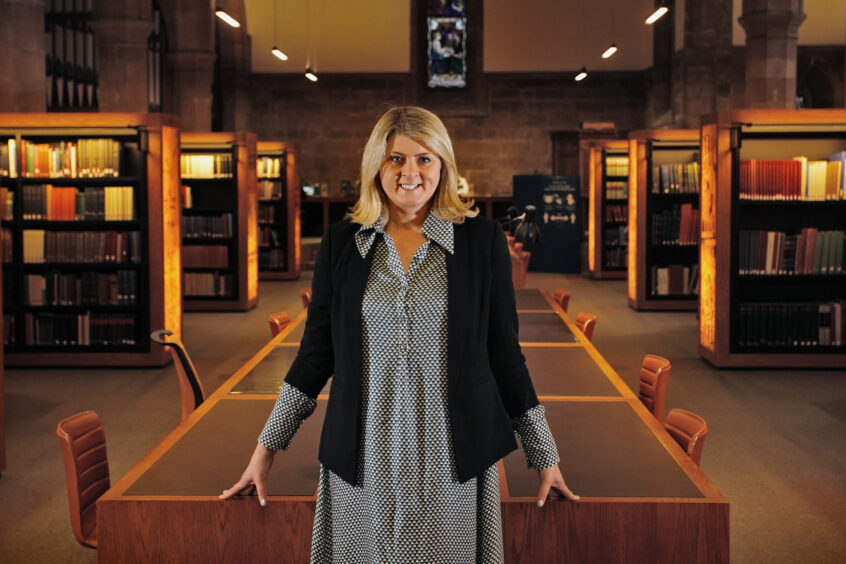 She said that while the library had been "making inroads", it still has a lot of work to do.
"The world has changed with Covid-19 but we have also had the Black Lives Matter (campaign) and the #MeToo movement," she said. "Hearing the news about R Kelly shows this hasn't gone away. People are desperate for change, for changing the dialogue and making sure there is more equality."
Shah, a mother of four, revealed: "I am mixed race myself, born in Pakistan. My grandfather was Indian and came to London to study in the 1920s where he met my grandmother. She married him and went back to India before Partition.
"My late dad Umeed Ali Shah later came from Pakistan to study in London and had family friends in Glasgow.
"He met my mum Patricia, now 68, at the Mitchell Library where she was a library assistant. Her colleagues thought my dad looked like the film star Omar Sharif so when he asked her out for a cup of coffee, they told her 'yeah, go for it'. She was one of nine, from Milton and Maryhill. She married my dad and went to Pakistan.
"Then I was born and we came back to Glasgow. So identity, stories and bringing out the lives of people is something I feel very close to personally. It is massively enriching.
"That is what is important about libraries and cultural spaces generally; these are places for people to meet other people who aren't like them, and to discuss and learn together."
Shah, who resides in Fife, joined the National Library from the University of St Andrews and was previously director of programme at the Scottish Book Trust.
She said: "I have worked in public libraries, academic libraries, and the Scottish Library & Information Council and I feel very passionately that libraries have a civic responsibility as a shared public resource to help with social inclusion, equality of opportunity, tourism and celebration of culture, social prescribing, wellbeing, mental health, digital inclusion. Libraries are doing so much and we have so much to be proud of."
The answer to society's ills
Shah believes libraries can be part of the answer to society's ills and wants policy makers to acknowledge their value and invest in them accordingly.
"Libraries are definitely part of the solution and have long been recognised as amazing community resources," she said. "We have about 500 in Scotland and I know that the people who work within the public library system really care about the service that they give and want to be there for people as much as possible. It is Libraries Week next week and part of that is around describing how libraries can be part of the solution.
"A library is the only place where parents can say to their kids, 'have anything you want here'. It's the only place you can be that you don't have to spend money."
The National Library has its part to play. "In 2025 it is going to be 100 years old and there is a real opportunity for us to shout about it," she said. "We want to talk about what we can do for the people of Scotland and how we can be a really relevant part of the post-pandemic world."
Focusing on education, the new chief executive, whose favourite among the collections is the Muriel Spark archive, said: "Opening up the world of resources to young people is critically important. Showing what resources are there, how they can learn where to search and whetting their appetites for this sort of information is key and something that has been lost in the period of the pandemic. People haven't had that opportunity.
"When I was young you would go to the library, and browse the shelves and take out anything you wanted. You might have a librarian who would inspire you or suggest something to you. All of those things have been broken. Digital access has been available but for many it is difficult.
"I have four kids, two at university and two at high school, and during lockdown I saw how difficult it can be to get engaged with online learning.
"We need to work with teachers and learning professionals so that they are aware of what we have in the National Library."
Her aim for the institution is simple: "That it is a library for everyone, busy and buzzing with people, seen as a destination with collections that everyone knows about and sees themselves reflected in."
---
A few of my favourite things
The National Library of Scotland's new chief executive Amina Shah reveals just a few of her favourites among its coveted collections.
The Photographs of Isabella Bird Bishop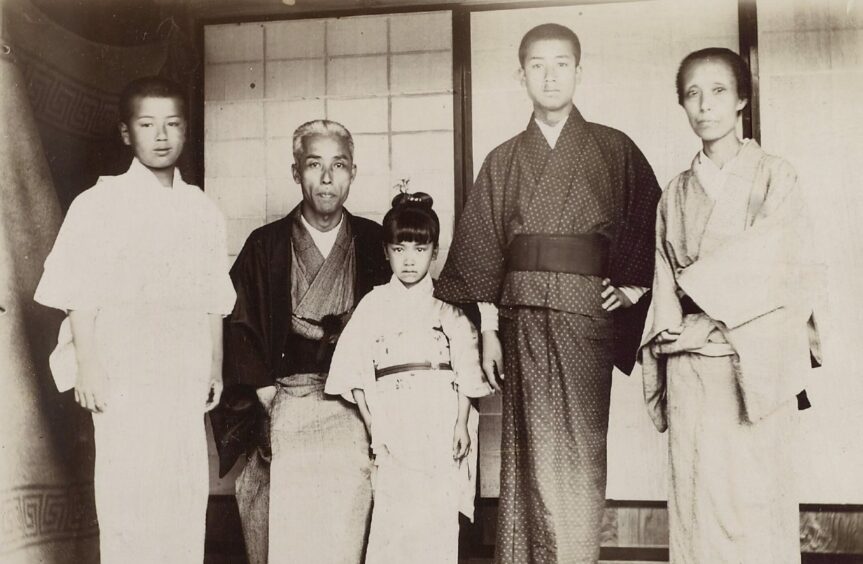 Within the library's Petticoats and Pinnacles exhibition, there is the archive of female traveller Isabella Bird Bishop, who journeyed at a time when women weren't supposed to, taking amazing photographs around the world.
She was the first woman to be elected Fellow of the Royal Geographical Society. Her collection is so rich and tells such a great story. How brave and courageous of her to forget about the haters and just go forward to do what she wanted to do.
Muriel Spark archive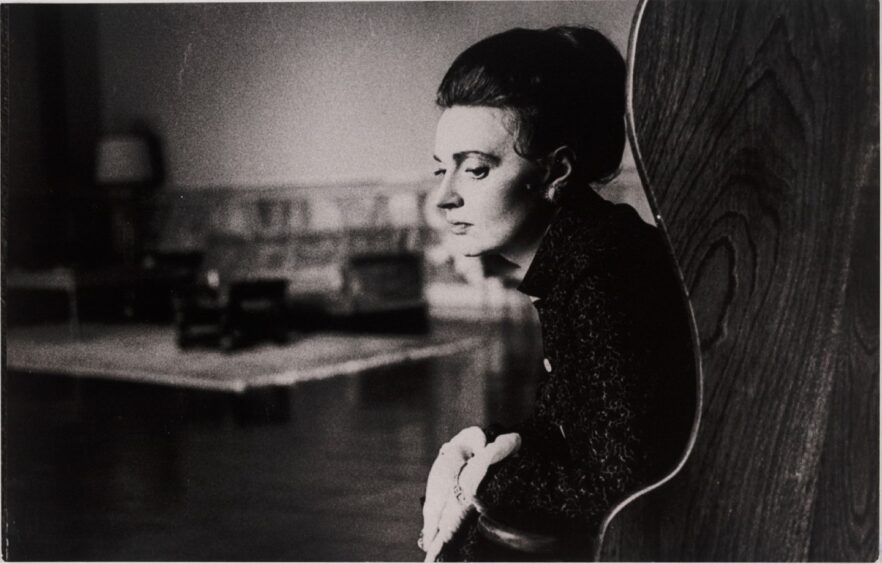 I studied literature at Dundee University and I adore author Muriel Spark. She started out an impoverished, little-known writer who worked hard to support her son.
I love her writing style, her wit and the way she captured people with words. The Prime Of Miss Jean Brodie is one of my all-time favourites.
The Gaelic Collection
The Gaelic Collection is fascinating and important. In the 1700s a guy called William MacMurchy, a Gaelic poet, tailor and teacher in Kintyre wrote a love poem called Uiscebeatha (whisky). I just think it is so lovely he wrote about his love of a dram.
From Scotland With Love
This is a beautiful film directed by Virginia Heath with music by King Creosote, also known as musician Kenny Anderson. Kenny went through the film archive, which is available and everyone can see, and picked out parts that are all about Scotland; people holidaying on the beaches the way that they did in St Andrews, Anstruther, East Neuk and Aberdeen.
He talks about the fact that people don't holiday like that any more, but in the pandemic we saw its return. It's brilliant that this creative collaboration takes the old film footage and makes something completely new.
The last letter of Mary, Queen of Scots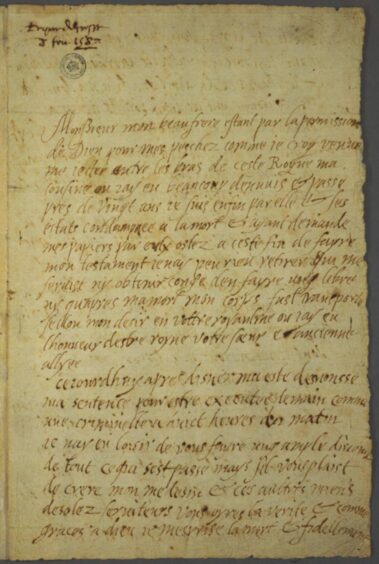 This letter was written at 2am while she was in captivity and had just been told she was going to be executed a few hours later. She wrote a letter to her French brother-in-law and asked him to look after her staff. She was worried about them and asked him to make sure they were paid.
I get shivers when I read or think about it. But what is incredible about that letter is that it was in French military hands.
It then went to a Catholic college in Paris before The Advocate's Library – which became the National Library – made a bid for it to be in Scotland because it was part of Scottish history.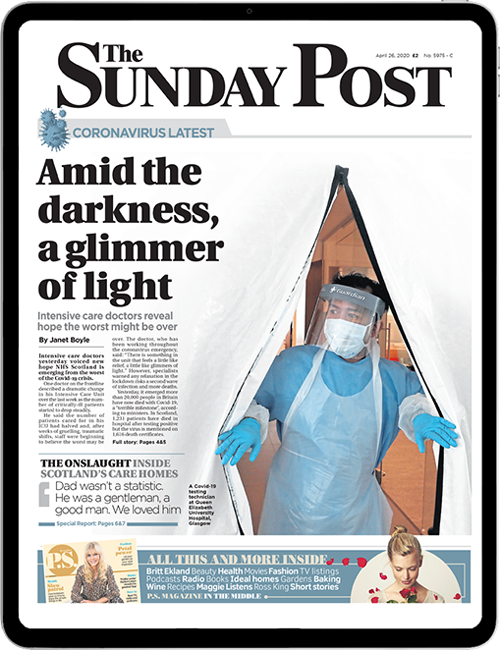 Enjoy the convenience of having The Sunday Post delivered as a digital ePaper straight to your smartphone, tablet or computer.
Subscribe for only £5.49 a month and enjoy all the benefits of the printed paper as a digital replica.
Subscribe