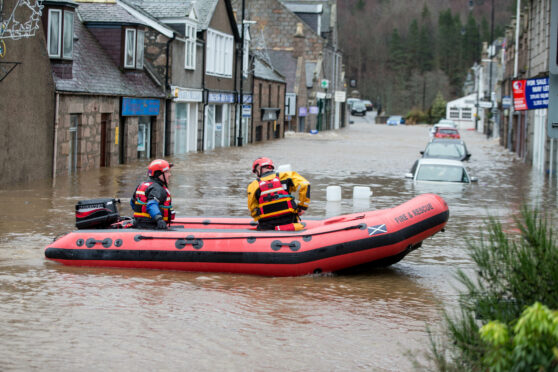 Wendy Cobban was just six when she first saw the Queen as she joined other flag-waving children welcoming the monarch on a visit to Aberdeen.
She could not have imagined that, more than four decades on, the Queen would meet her in person to offer words of comfort and support in the aftermath of her worst nightmare.
Cobban, 48 – who owns Brakeley Gift Room in Ballater with her quantity surveyor husband David Cobban, 56 – said: "I was a pupil at Dyce Primary School when the Queen came to open a Red Cross project across the road. It was the first time I saw her in person. She wasn't what I expected. She reminded me of a grandma, but even at that age I recognised her importance. For so many of us, the Queen has been around for all of our lives and the only monarch we have known.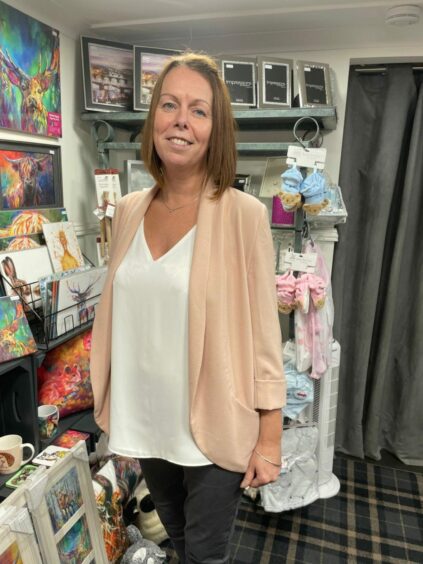 "I could not have imagined as a child I would ever meet her but it happened, just over 40 years later. David, who grew up in Ballater, and I had recently bought the gift shop when, in December 2015, Storm Frank struck and we were flooded. It was devastating. We worked so hard to open the shop again and start rebuilding our business. A few months later, the Queen came to Ballater to visit those affected and came to see us.
"She was just as I remembered her – a lovely, friendly lady. She spoke about the flood, asked how we had coped and had managed to reopen. She was even curious about our stock and asked so many questions. No one had told her she should come to visit. She just wanted to and she genuinely cared.
"She was compassionate and concerned for the village. She had seen the devastation the floods had caused and it upset her. A lot of shops and businesses were still closed and being refitted. She walked up the street to the church, and stopped and spoke to people. She felt like a friend, not a monarch."
The Cobbans – who are part of the committee that organises the annual Ballater Highland Games and who also co-ordinated the community's sparkling Platinum Jubilee Celebrations in June – had a number of subsequent encounters with the Queen.
"We always gave the Queen her space," said Cobban. "I last saw her in August, just a few weeks ago. One of the members of the Ballater Highland Games Committee came up with the great idea to ask Balmoral Estate if we could have some of its stones for a Heavies event. They gave us two – to which we attached handles – each weighed 35 kilos and combined equalled 70, reflecting the Queen's 70 years on the throne.
"They were for a new competition we named The Balmoral Stones, with the prize going to the person who could carry them for the longest time.
"We took them to Balmoral to show to the Queen and Ballater and District Pipe Band came up and played on the castle lawn. The Queen came out and sat down to hear the pipe band. She was smiling and really enjoying it.
"It was wonderful to see her so happy, with her family around her, and in the place she loved so much. But it was tinged with sadness because we all knew it was probably the last time we would see her.
"Her death is so hard to come to terms with. It is going to take time to sink in. Life will seem very different without her. Even though we didn't see a lot of her, it will be hard knowing she is no longer there – particularly for people who work on the estate.
"We refer to Charles here as 'The Duke'. It will be strange to call him King Charles. He and his Queen consort, Camilla, are very involved in the village. They do a lot for the community and were very supportive during the flooding. One of the big projects he was involved in was to help the local caravan park reopen after the flood.
"Ballater's street improvements, like the beautiful floral planters and hanging baskets, began with him. He takes an interest in all things to enhance the village and likes to be involved and have his opinion sought.
"Birkhall on Balmoral Estate has been the King's and Camilla's home from home. David and I, along with others from the community, have joined them there for social events. They are wonderful hosts, and take the time, quite informally, to meet everybody, chat, share a glass and even dance. Camilla comes into the village quite a bit.
"Her husband has had the most extensive and best training to become monarch. David and I have seen first-hand how he operates, how hard he works, his commitment and dedication; he shares his mother's values and has inherited her traits.
"He is caring and has a good sense of humour and a keen interest in the community. We know he will make a great King."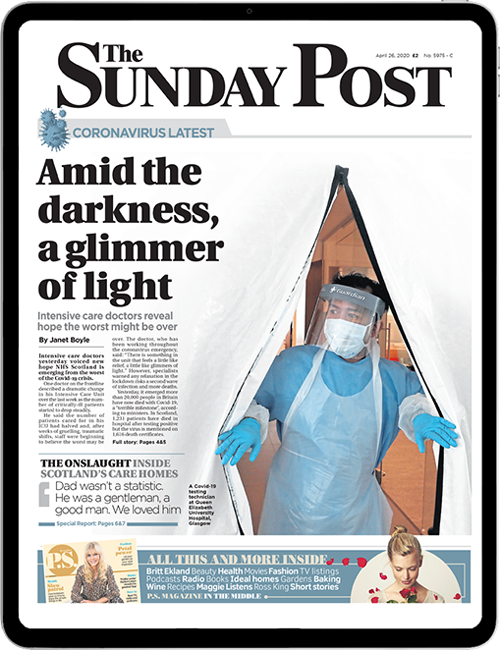 Enjoy the convenience of having The Sunday Post delivered as a digital ePaper straight to your smartphone, tablet or computer.
Subscribe for only £5.49 a month and enjoy all the benefits of the printed paper as a digital replica.
Subscribe