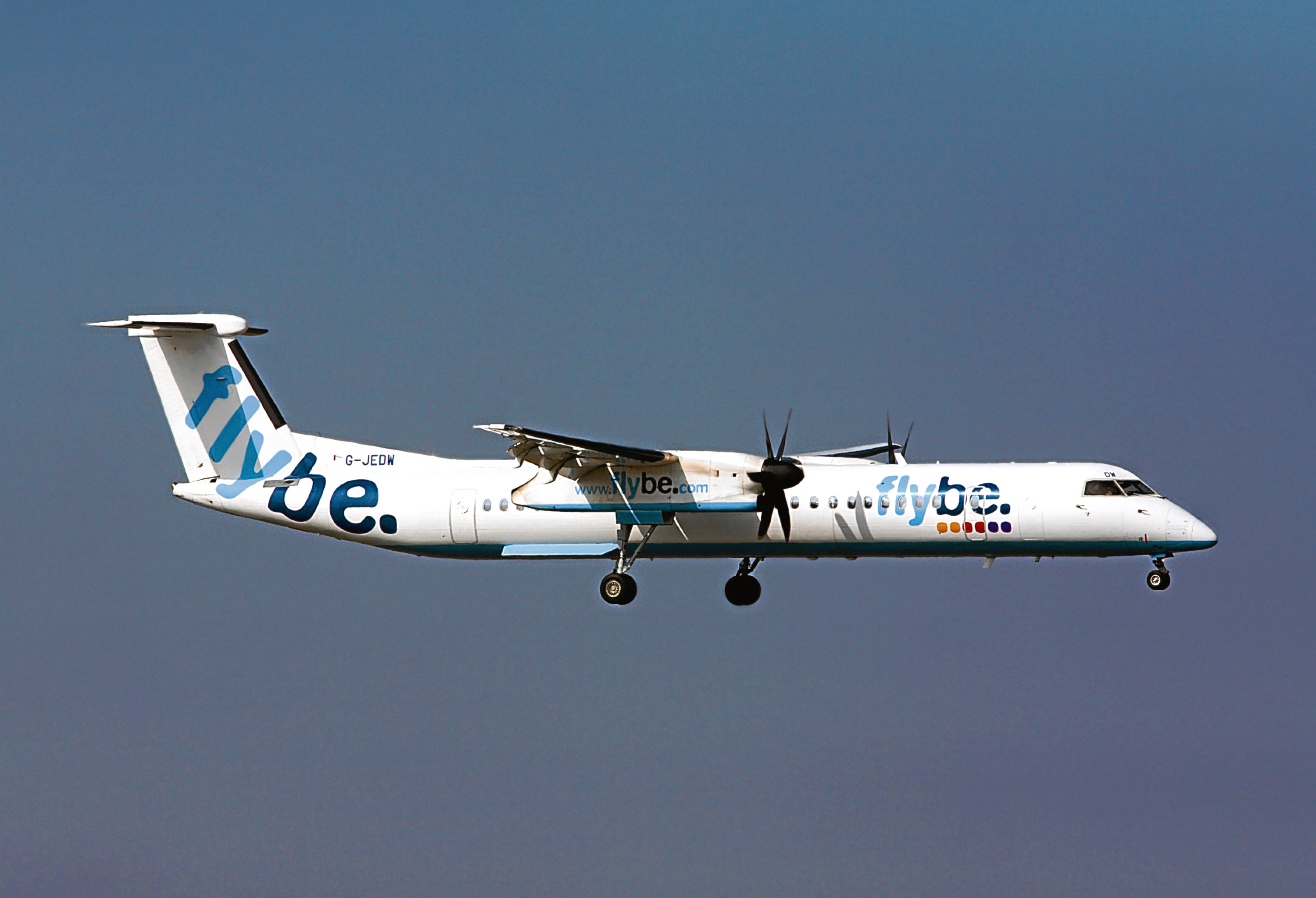 A DRONE came within three seconds of hitting a passenger plane over Glasgow, an inquiry report revealed yesterday.
The pilot described the risk of collision as "high" after the incident 1000ft above Glasgow Airport.
His plane – a Bombardier Dash 8 (DH8) thought to be operated by Flybe – almost struck the drone as the plane left Glasgow on September 8.
The UK Airprox Board, which investigates near misses, estimates the plane, which can carry 78 passengers, was 110ft away from the drone at the time, leaving the pilot no time to take avoiding action.
A "small black object" was spotted by the pilot as he was accelerating, just after taking off
The report stated: "As it got closer he could see it was a drone.
"In the space of three seconds they had narrowly missed it, there was no time to take avoiding action."
The drone was found to be flying so near the take-off area it was putting other aircraft flying at the same altitude at risk, and was "flown into conflict with the DH8."
According to the report, the pilot's inability to avoid the drone created a situation "where safety had been much reduced below the norm."
Board members rated the risk of collision as B – its second highest level.
Drones were also flown close to passenger planes at Edinburgh Airport in two incidents just three days apart, a probe revealed last month.
An incident at Edinburgh Airport, on November 25 last year, was rated by the board as Category A, its highest level "in which serious risk of collision has existed."
Three days earlier another Airbus had also come close to a drone over Kilmarnock, with the A320's First Officer spotting a drone pass the left side of the aircraft and slightly below.
Pilots believe a collision with an airliner could be catastrophic and that the impact of a drone strike on a light plane or helicopter would almost certainly bring it down.
The British Airline Pilots Association (BALPA) has warned the number of incidents may soar as people fly drones received as Christmas presents, often with little or no handling experience or understanding of the rules.
BALPA flight safety specialist, Steve Landells, said: "The threat of drones near manned-aircraft must be addressed before we see a disaster.
"A collision, particularly with a helicopter, has the potential be catastrophic.
"Measures should be put in place that will allow police to identify anyone who flies a drone in an irresponsible way."
FlyBe said it was unable to comment on the incident when asked by The Sunday Post.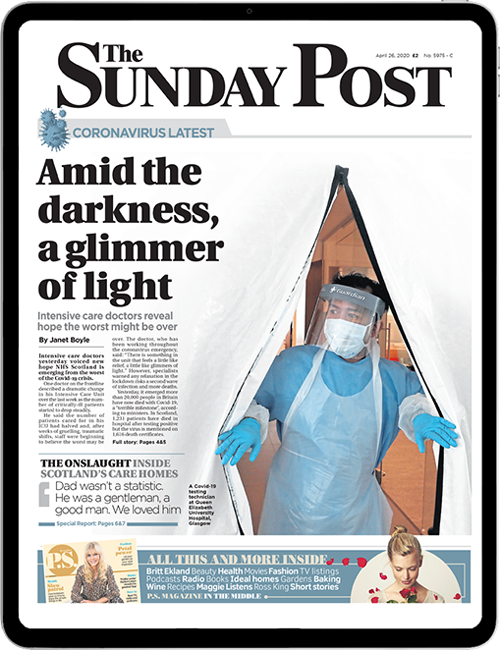 Enjoy the convenience of having The Sunday Post delivered as a digital ePaper straight to your smartphone, tablet or computer.
Subscribe for only £5.49 a month and enjoy all the benefits of the printed paper as a digital replica.
Subscribe