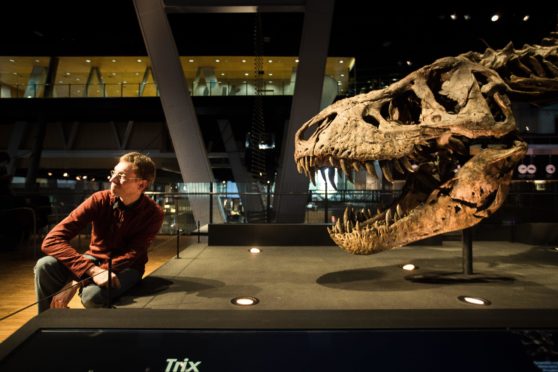 If you have ever struggled with flat-pack furniture, spare a thought for the team involved in assembling a T-rex skeleton.
Dr Anne Schulp, the palaeontologist who led the excavation of Trix the T-rex and is now part of the 39ft-long fossil's tour team, says building the dinosaur's remains is just like assembling a new wardrobe.
"If you've ever been to Ikea or built Lego, then it's like that," he said.
"It's a construction kit of 300 bones and may look complicated, but our team of four or five will build it in a few days."
The exhibition opens at Glasgow's Kelvin Hall on Thursday, where Trix will be housed in a climate-controlled, 600-square-metre pavilion.
The 66 million-year-old fossil is the third most complete Tyrannosaurus Rex ever discovered. It was uncovered in Montana, USA, in 2013, with Dr Schulp leading the excavation team.
jw=f9N5a5FC
"There is always this idea that it will be like a Tutankhamun revelation moment, when you open the door and see it's all there, but that's not how this happened," he continued.
"It was a step-by-step process over the course of a week, and there was mounting excitement as we discovered more and more.
"One hillside had the skull, the other side the tail, and you start to think maybe the rest of the beast is in between, and that's how it worked out. It really was an incredible process as we connected the dots."
Anne was interested in collecting marine reptile fossils from a young age and developed a passion for dinosaurs during his university studies.
Now he hopes Trix's time in Glasgow can help Scottish youngsters find a similar passion.
"I hope it inspires an interest not just in fossils, but in technology, engineering, science and maths," he added."Dinosaurs have a magic attraction to children.
"They are big, scary and magic, and hold the same fascination that dragons and other monsters do in stories and films – with the added attraction that dinosaurs are real.
"You go out, pick the bones and piece the story together – that's the real importance of the role dinosaurs play. You then have an appreciation and grasp of the time, the biodiversity, and so on."
For a few weeks, Glasgow will be home to two famous dinosaurs, with Dippy, a plaster cast replica of the fossilised bones of a Diplodocus, on display at Kelvingrove Museum until May 6. Dr Schulp will be in Glasgow this week for the official opening, before returning to the field this summer to make further discoveries.
"In the past few years we've excavated a couple of triceratops, which T-rex would need for dinner."
---
T. rex In Town, Kelvin Hall, Glasgow, from Thursday, until July 31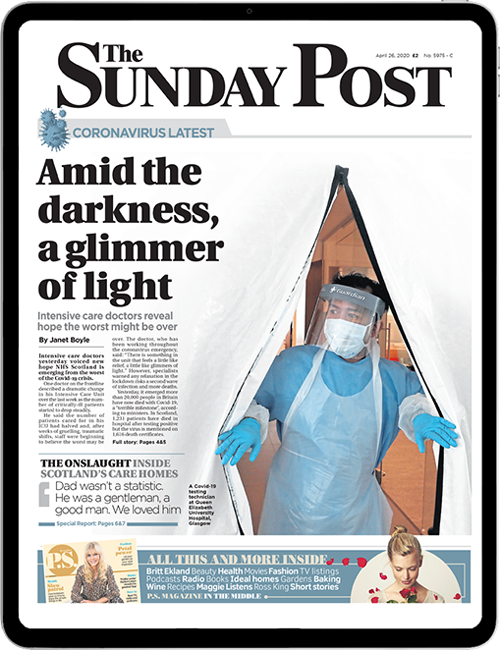 Enjoy the convenience of having The Sunday Post delivered as a digital ePaper straight to your smartphone, tablet or computer.
Subscribe for only £5.49 a month and enjoy all the benefits of the printed paper as a digital replica.
Subscribe