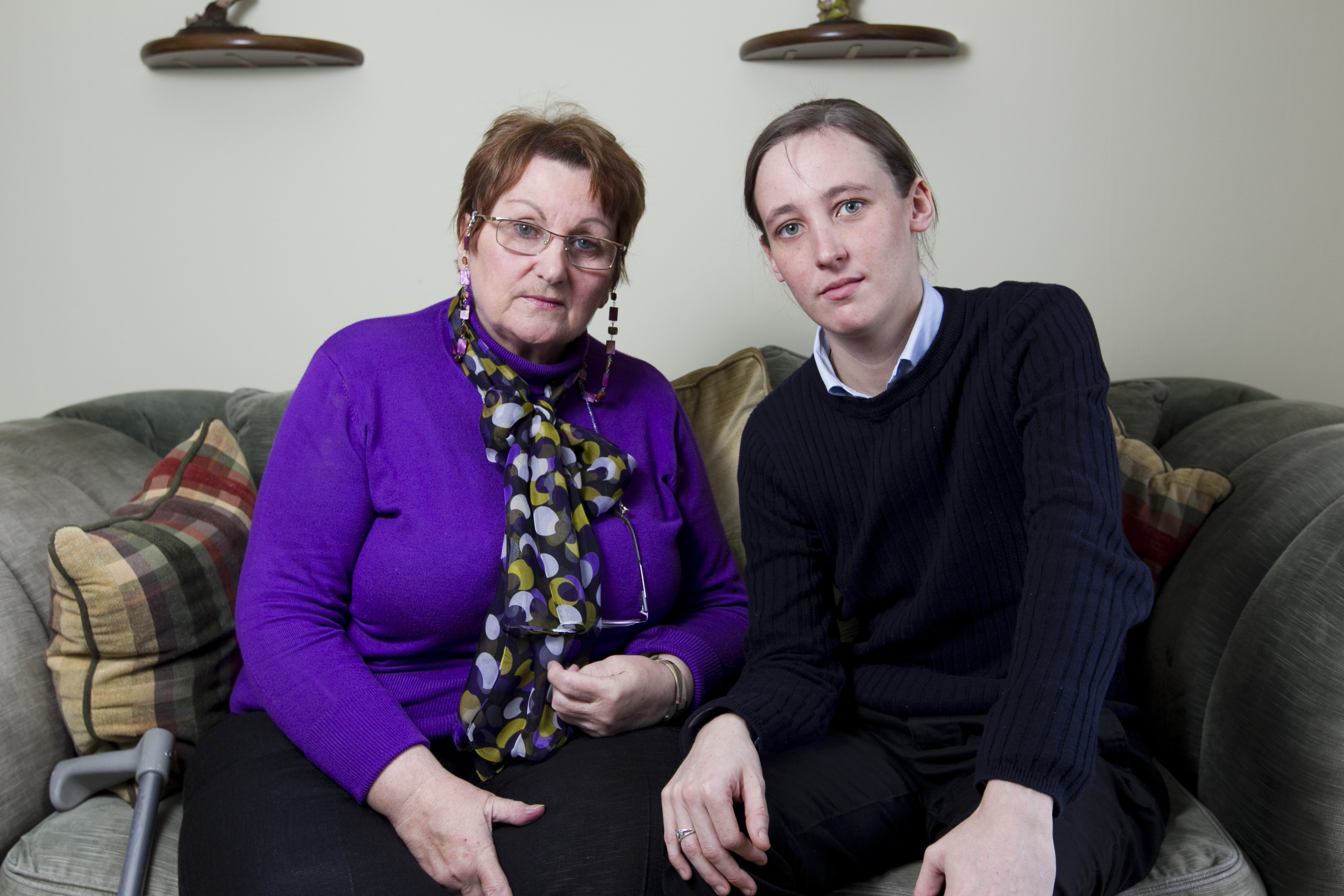 MHAIRI BLACK is backing a dying mesh victim fighting to ensure the voices of other victims are heard.
The SNP MP hugged Marion McMillan and promised to do all she could to ensure her death will not be in vain. Marion, 70, who has been told she is "too ill" for medical help after doctors sent her to see a psychiatrist instead of for the scan that could have saved her life, is begging the NHS to monitor the health of mesh victims.
The Paisley grandmother said: "Doctors kept denying the pain I was suffering in my back was because of mesh. They told me it was all in my head when in fact I was suffering from the early stages of cancer.
"If they had sent me for a scan instead of sending me to a psychiatrist, I would have had a fighting chance. Nothing can help me now, but my dying wish is to make sure all women with mesh complications get the proper care and monitoring that was denied to me."
Ms Black, the MP for Paisley and Renfrewshire South, said: "It's clear there is a horrible pattern emerging here of a large group of women reporting serious issues and nobody taking them seriously."
She has pledged to back Marion's Wish and will write of her concerns to Scotland's health secretary, Jeane Freeman, and said: "It's clear many women have suffered and someone has to grasp this, sit down with them, find out what help and support they need, and make sure they get it.
"There are far too many questions on mesh for anyone to even consider continuing to implant women."
Meanwhile Mark Baxter, 52, whose mother Eileen, 75, from Loanhead, Midothian, last month became the first woman in the UK to have mesh listed on her death certificate, has revealed he is set to meet with Freeman within days.
He said: "We will fight in mum's name to have mesh removed from our hospitals so it can't hurt others.
"Mum used to get up on the dance floor and jive. But from the minute she was given mesh she was left in unbearable pain and doctors refused to believe what was causing it until it was too late and we lost her."
Eileen died from multiple organ failure after having a mesh implant for pelvic organ prolapse five years ago.
Marion says she wants mesh listed on her death certificate too. She said: "The minute they put mesh inside me, they signed my death warrant."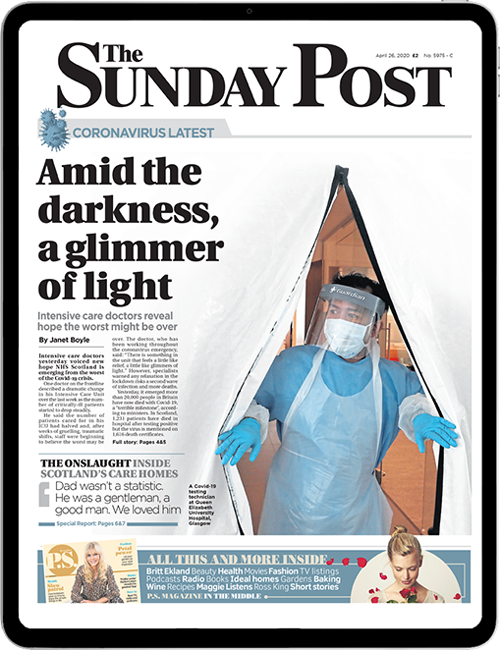 Enjoy the convenience of having The Sunday Post delivered as a digital ePaper straight to your smartphone, tablet or computer.
Subscribe for only £5.49 a month and enjoy all the benefits of the printed paper as a digital replica.
Subscribe