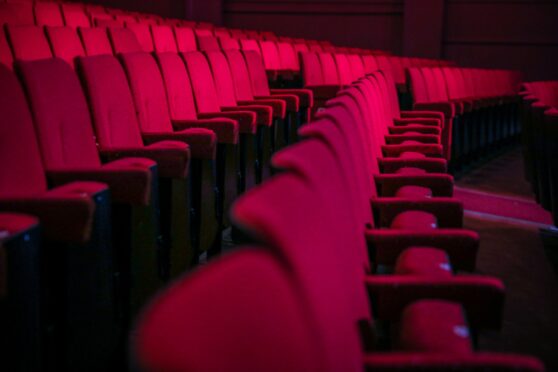 To sing along or not to sing along has been the theatre etiquette question igniting debate since a showing of The Bodyguard in Manchester was stopped and police called to deal with an audience member insistent on giving their own rendition of I Will Always Love You.
It was the latest in a string of incidents including a brawl during The Jersey Boys at Edinburgh Playhouse in January that has put theatregoers' behaviour under the microscope.
Impassioned debates over how audiences act in the theatre are nothing new, dating as far back as ancient times in Greece when, in 360BC, Plato complained about uncouth yelling during performances.
But when it comes to those dealing with the consequences of challenging behaviour, the staff in venues across the country, the issue is more than just a few raised voices disrupting a show.
A recent survey by the Bectu union revealed 80% had experienced bullying, violence, harassment or abuse. Of those that had worked both before and after the pandemic, the verdict was that behaviour had declined and incidents were becoming more frequent.
Experts believe that there are a number of complex factors at play that begin to explain why some pre-existing issues have been "super-charged" post-pandemic, and stretch beyond just disrupting a show with tuneless singing.
Dr Kirsty Sedgman, a theatre lecturer at Bristol University and expert on audience behaviour, considers performance spaces to be the canary in the coalmine of wider societal change.
"Big, bubbling societal and political frustrations tend to erupt there first," she explained. "These are spaces where we essentially work out what it means to be together in the same room, and that's what is happening today.
"A lot of people have argued the problem is that we're becoming increasingly selfish and narcissistic. To some extent, we've been saying this about younger people forever.
"It's been very common to bemoan younger generations and their inability to know how to behave.
"There has been a resurgence of arguments since the turn of the millennium, particularly by people who have a long history of going to the theatre and saw things like mobile phones bring in a new way of disrupting the real pleasures of live performance and reverent silence.
"It really does seem something has shifted again since lockdown when theatres reopened and it's not just that incidences have become more and more frequent, it's the severity."
When operators & venues are taking these steps it's clear something needs to change.

Over 1500 theatre workers recently told us they deal with regular violence, harassment, brawls, assaults & more.

📢Our new campaign is focused on safer theatres for all🎭https://t.co/TfGxeeqH75 https://t.co/0ZpJpwyBT6

— Bectu (@bectu) April 19, 2023
Sedgman's book, On Being Unreasonable, uses theatre as a starting point to explore where we draw lines between behaviour being good and bad, and who gets to decide.
She believes what is emerging in some theatres post-pandemic is a result of audiences having spent two years not just watching and surveilling the behaviour of others, but also having our own actions questioned during lockdowns.
"The urge to watch and judge other people's behaviour can be a really pro-social impulse to make public spaces better, safer, and fairer for everybody," she said. "I also noticed, though, how quickly for some people that soured into a kind of puritanical urge to curtain twitch and snitch on neighbours.
"That communal urge that emerged at first during lockdown was fragmented into a sense that maybe we don't want to be judged if we're wearing our mask in the wrong way or things like that.
"Some people also have a sense of what I'd call 'don't-tell-me-what-to-do-itis'. For some there's an instant belligerent response if told they can't sing along or to stop talking.
"A lot of people will apologise and back down but increasing numbers are going: 'How dare you? I'll do whatever I like. Don't tell me what to do.'"
Chris Kemp is CEO of Mind Over Matter Consultancy and a professor of crowd management at Edinburgh Napier University. Two years away from live performances, he believes, shifted ideas on behaviour in many ways and remains a complicated issue to untangle.
"What people believed was social before has now become anti-social and what people believe was anti-social has become violence in many places," he said.
"Some have become really introverted and are finding it difficult to go back to events, and others have become massively challenged with keeping their emotions at bay.
"Lockdown has changed people's sensibilities and they want to do what they've missed. It's a bit like it's super-charged, people trying to get as much in as they possibly can to make up for the time they spent in lockdown. There's also more and more shows, festivals and artists."
The cost of living crisis has also had an influences on audience behaviour. A general dissatisfaction with government policy, price rises, and the stealth reduction of disposable income, Kemp says, is making people feel like they're being hit from all sides. With tickets increasingly difficult to afford, feelings of entitlement when you do get your hands on them rises.
"Some people think Covid was a watershed and that it could happen again, so think: 'let's have a great time where we can, let's do what we want to do when we go to events'," said Kemp.
"They're having to choose, because ticket prices have gone up 40-50% in some areas, so the entitlement becomes more.
"The customer journey from sofa back to sofa is so important. If it's hard to purchase the ticket, people get angry. If getting there is not particularly good, people get angry.
"If you're being crushed as you're going through the doors because there's no proper crowd management, then you get angry. By the time you get to your seat and watching, you're pretty annoyed.
"It's the same as when you go out the other end. If it's a mass egress and people are pushing out, you can't get a bus, the transport network isn't very good, nobody says goodbye to you or gives you a leaflet for what's coming up next, it changes the way that you behave and feel about the venue."
With recent issues in theatres, Kemp believes it's not necessarily a new problem but the behavioural changes seen during the pandemic are giving them a new focus.
"People have done it for years but it's come to a stage now where people are starting to see other people doing it and thinking that next time they've got something to complain about they're going to make a noise about it," he argued.
"It's that kind of knock-on effect of those things that are taking place. We know this from festivals in the UK, where tents have been set on fire and then you suddenly find it happening in Norway, Sweden, Denmark, because people talk about it.
"The big thing that worries me is the poverty line. More and more people are under that line and it moves towards social unrest and you see it all over the place. The slightest thing sparks it off."
Anti-social behaviour from theatre audiences increasing, union warns
As well as venues having a role to play in improving experiences for customers and their staff, it's clear that when it comes to behaviour in theatres there is a danger of the same old conversations being rehashed and the real issues ignored.
"We've been having these debates over whether audiences are getting increasingly badly behaved for an extraordinarily long time," said Sedgman.
"As an industry we've found it really difficult to have productive conversations that are nuanced and empathetic of everybody, because we're so busy attacking the other side, simplifying the issue down.
"Every time one of these incidences happens, we start churning over those same old debates again. There is a bigger, broader conversation.
"All my work has been trying to help us have better, more productive, richer kinds of conversations. To avoid a kind of weaponised simplification."
The balance in an arena where relationships between conflicting attitudes and expectations and the experiences people feel entitled to vary seems all the more precarious after the challenges of the pandemic.
Two contrarian, competing truths, Sedgman says, come into play when seeing theatre as a place of silent reverence.
"It's absolutely not the case and nobody I know is arguing that, say, working-class audiences or audiences of colour are unable to be polite," she said. "But it's also true that the particular specific model of sitting down and being completely silent was part of anti-working class culture and civilisation campaigns in the 19th Century.
"Sudden industrialisation was causing mass migration to urban centres and there was this new idea of the masses, an imagined scary force. The elites, predominantly white cultural critics, writers, and people involved in the arts world, panicked.
"People like Matthew Arnold, an extraordinarily influential poet and critic and writer, went around Europe and the US on a tour saying society was falling into anarchy but the answer was to civilise everyone again through culture, retraining them out of seeing the arts as a sociable experience and instead learn to sit down and receive the blessings of perfection in reverent silence. In order for that to work, by and large the masses were excluded, often deliberately, from the arts."
Sedgman believes a lot of people want a place in theatre for a more vocal mode of call and response, seeing paying respect to the art as being "exuberantly joyful", but behaviour that crosses the line into violence or abuse must be resisted.
"My priority is with making sure ushers and front of house staff, often the lowest paid in the sector, have a safe and respectful environment in which to work," added Sedgman.
"But that doesn't mean that everybody who's hungry for a collective effervescence mode of performance somewhere in theatre is wrong."
Eight in 10 staff suffer threats in theatres
The union representing theatre workers believes recent surveys reporting high levels of violent behaviour at venues is just the tip of the iceberg.
Bectu has launched a new campaign, Anything Doesn't Go, in response to its research in which more than 1,500 theatre workers across the UK reported regular incidents, ranging from physical aggression to sexual harassment, assaults on staff and other audience members, racial slurs and damage to venues.
Almost 80% had experienced bullying, violence, intimidation, harassment or abuse at work, and nearly half of respondents were considering leaving as a result.
We've launched a Safer Theatres Charter, calling on venue management to take a zero-tolerance approach to tackling poor behaviour as part of our Anything Doesn't Go campaign.

📝Please sign & share https://t.co/0Qut64R5Jn pic.twitter.com/B1fpc2izZH

— Bectu (@bectu) April 21, 2023
Bectu Scotland's Paul McManus said: "This has been an issue that's been getting worse for a number of years. It's got to the stage where staff are willing to stand up and say it's time to do something, it can't go on like this.
"There were issues before Covid around staff being threatened, people trying to stab them with pens, spitting on them and abusing them. The pandemic has unfortunately amplified that.
"There's a bigger issue here in terms of public behaviour. We see it in hospitals at the weekends, we see it in some football matches, in supermarkets, there's a need to change the culture on social responsibility. I think we're heading into deep trouble."
McManus hopes recent talks over theatre etiquette shine a spotlight on the deeper issue of declining standards of behaviour towards service staff.
"These are people doing their job. They're human beings and they don't deserve to be abused and threatened," he said. "Theatres have to adopt a zero-tolerance policy on bad behaviour."
Bectu is now calling on the management of all theatrical venues in the UK to rethink their approach to audience behaviour in a range of ways via its Safer Theatres Charter and to invest in training staff and investing in safety and security measures.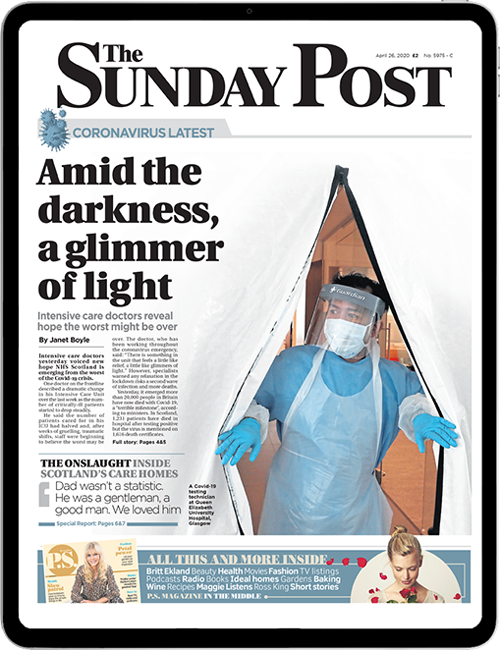 Enjoy the convenience of having The Sunday Post delivered as a digital ePaper straight to your smartphone, tablet or computer.
Subscribe for only £5.49 a month and enjoy all the benefits of the printed paper as a digital replica.
Subscribe