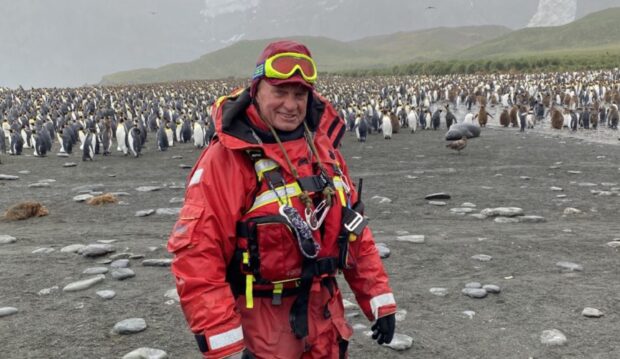 Art teacher Bill Smith armed himself with just a paintbrush and pencils during a career in the classroom. But now in retirement he carries a gun – in case a polar bear wanders into his path.
The super-fit 78-year-old is a polar tour guide who takes travellers to the ends of the Earth in ice-strengthened ships.
While other older workers spend their time behind supermarket checkouts, he keeps fit for his polar adventures with Oceanwide Expeditions by sailing, skiing and climbing rock faces near his home in Sutherland.
As an Arctic guide Smith scours the wilderness for hours looking for polar bears, checking it's safe to bring parties of tourists ashore.
Their ice class ships withstand 50ft waves and dodge icebergs to reach their destination. Guests are then taken in inflatable boats to spot whales and seals.
Smith, an approved Antarctic polar guide, was previously head art teacher at Ellon Academy but an invitation to do First Aid training with the Dutch ocean tour company led to a second career.
"It has kept me young and slowed down my biological clock. I see no virtue in being mature, in being a man. It is so much more fun being immature and boyish," he laughed. "They invited me to become a polar guide/lecturer, so I began to work with the office in Holland preparing the vessels for expedition and that led gradually to being invited to become their polar guide."
From his home in the village of Clachtoll, just yards from the sea, Smith is now preparing for a trip to Svalbard, an archipelago between mainland Norway and the North Pole.
It is one of the world's northernmost inhabited areas and known for its rugged, remote terrain of glaciers and frozen tundra sheltering polar bears.
"We scan the landscape for a few hours to ensure it is safe for tourists to go onshore," he said. "I carry a gun just in case but in truth, the most dangerous thing is the guide with the gun as we rarely if ever encounter bears."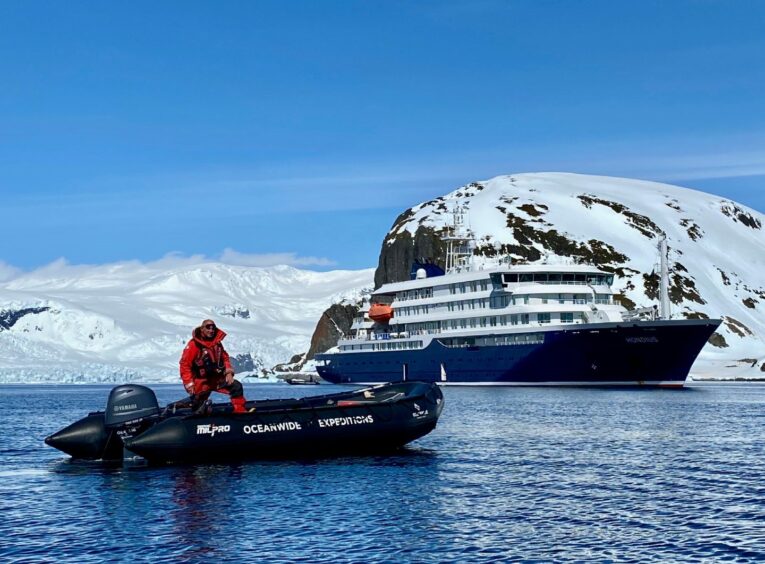 Nonetheless, Smith and other guides scout within a one-mile radius checking for the creatures before tourists are allowed ashore. Each group is accompanied by two armed guides, one in front and one behind. But the huge bears tend to shy away from humans, usually hunting seals.
More common are Svalbard reindeer and Arctic foxes, while the Northern Lights are visible during winter. May brings a midnight sun when cocktails are shared on deck on the frozen Arctic Ocean.
"I am so lucky to meet some of the most interesting people in the world," enthused Smith. "The second-in-command of the Nasa space programme came on a tour and was a joy.
"Others have come from much humbler backgrounds. As I greeted a party on board at the bottom of a gangway, I noticed a man in very basic budget outdoor jacket and trousers. We got talking over dinner. He worked night shifts in Tesco all his life to save up for trips every few years to the Galapagos Islands, the Antarctic and other remote places.
"Some of the trips cost five figures. It was inspiring to meet someone making the very best of his life. My mantra is that we will never see today again so every moment is for living."
Smith is following in the footsteps of famous explorers like Ernest Shackleton, who led three Antarctic expeditions.
"We visited abandoned whaling stations and paid homage to the graves of Shackleton and Frank Wild, a trip to Elephant Island, the location where Shackleton left his men as he sailed 100 miles to South Georgia," he said.
Smith has absolutely no plans to retire, saying: "There is no incentive in leaving work when you can sail to visit live volcanos in islands off Iceland. Instead of retiring, we should aim to change direction."
When he is not guiding parties through Arctic tundra, he works as a ski patroller – partly for the challenge, and partly to maintain his fitness.
The healthy grandad's approach to life as he nears his 80s reflects the advice of scientists which is for people to keep moving if they want to keep living. The US-based Centres for Disease Control and Prevention said: "It can prevent or delay many of the health problems that seem to come with age, and also helps muscles grow stronger so you can keep doing your day-to-day activities without becoming dependent on others."
Both Smith's parents died in their 50s due to lifestyle factors like smoking and sitting down.
"Armchairs probably kill more people than anything else I know," said Smith. "But they were superb, giving me the freedom to explore local beaches in our home town of Monifieth."
The retired teacher is among half a million people in the UK still working into their 70s. He is passionate about conservation and finishes an on-board lecture with a drawing which has raised funds for South Georgia. "I am now an official lifetime honorary guardian of South Georgia," he added. "It's certainly something to tell the grandchildren."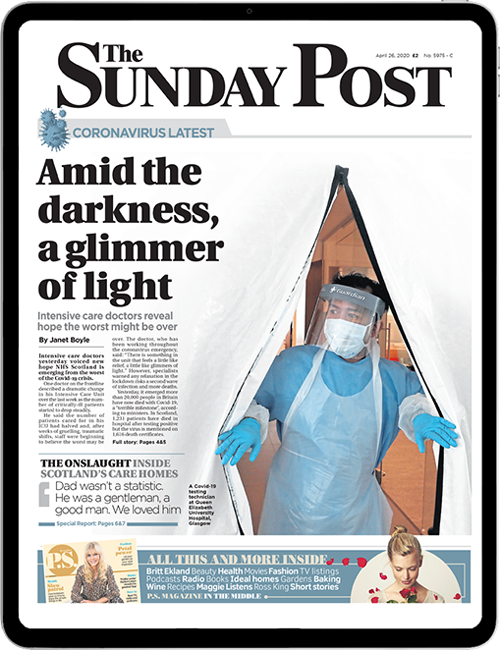 Enjoy the convenience of having The Sunday Post delivered as a digital ePaper straight to your smartphone, tablet or computer.
Subscribe for only £5.49 a month and enjoy all the benefits of the printed paper as a digital replica.
Subscribe