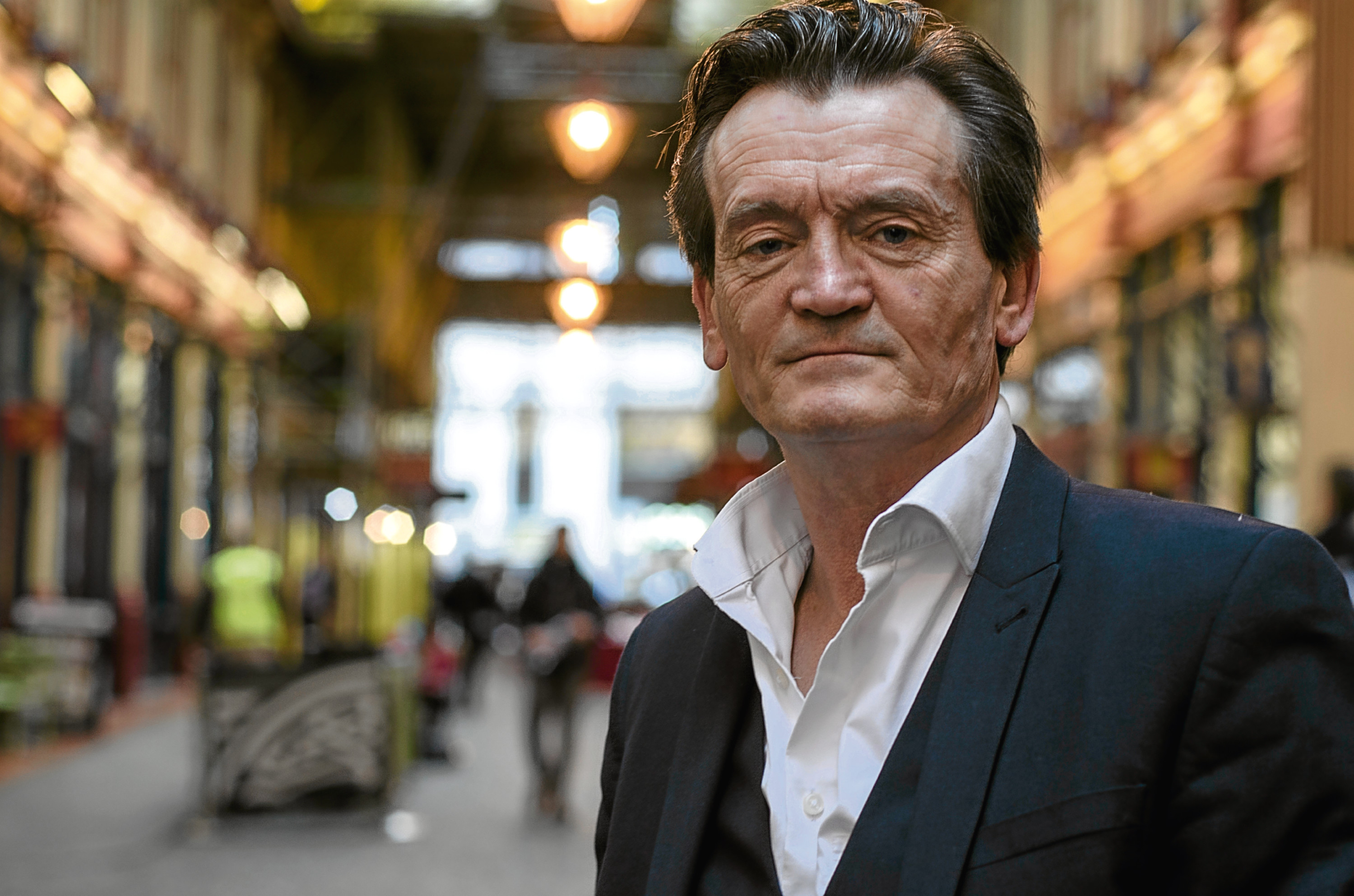 FEARGAL SHARKEY has observed the British music business from every possible angle — and it still amazes him how these tiny islands produce so much brilliance.
The Northern Irishman is best-known to a lot of fans for hits like A Good Heart, a No 1 across the globe in 1985.
A decade earlier, he had joined The Undertones as their singer, and they went on to have a whole stream of punky pop hits like My Perfect Cousin, Here Comes The Summer and the classic Teenage Kicks.
In the 1990s, Feargal did what not a lot of other star singers do, and threw himself deep into the business heart of the music industry, and today is one of the world's most-important figures behind the scenes.
All of which means that when he insists British music is still right up there, with large numbers of very talented kids waiting to be discovered, you have to listen.
"You can buy an Apple Mac laptop these days, and it comes with a thing called Garageband, and that is a piece of software that you can use to make proper records," says the 58-year-old.
"But what makes me slightly hesitant is a statistic I saw the other day. Every minute, there are 300 hours of video uploaded on to YouTube.
"If you're sitting there making a three-minute piece of music, there are thousands of other people doing the same. Every minute, of every day, every week of every year!
"That's what I mean about all the 'noise and static' and it becomes increasingly more and more difficult for the artists themselves to get any recognition.
"It also becomes more difficult for the music lovers to wade through it all, and find something they can truly, genuinely, get excited about."
This is one of the reasons why Feargal is fronting Salute, a brand-new digital music competition just launched in the UK.
Set to revolutionise music, the idea is to get aspiring musicians, singers and songwriters to send in their material.
Initially, they'll select 5,000 musicmakers to upload their material, via a phone app, and give all of it a thorough appraisal before eventually whittling down the very cream of the crop to a final 100 people.
Eventually, a final half-dozen will be chosen by a public vote, each getting £10,000 and participation in the Salute Finals on TV.
The winner of that will get another £40,000 — plenty to get some top-class microphones, whatever other gear they need, and get a foothold in the business.
As Feargal knows, Britain's Got Talent, The Voice and other similar shows do their bit, too, but the idea here is to leave the decisions and power with the artists.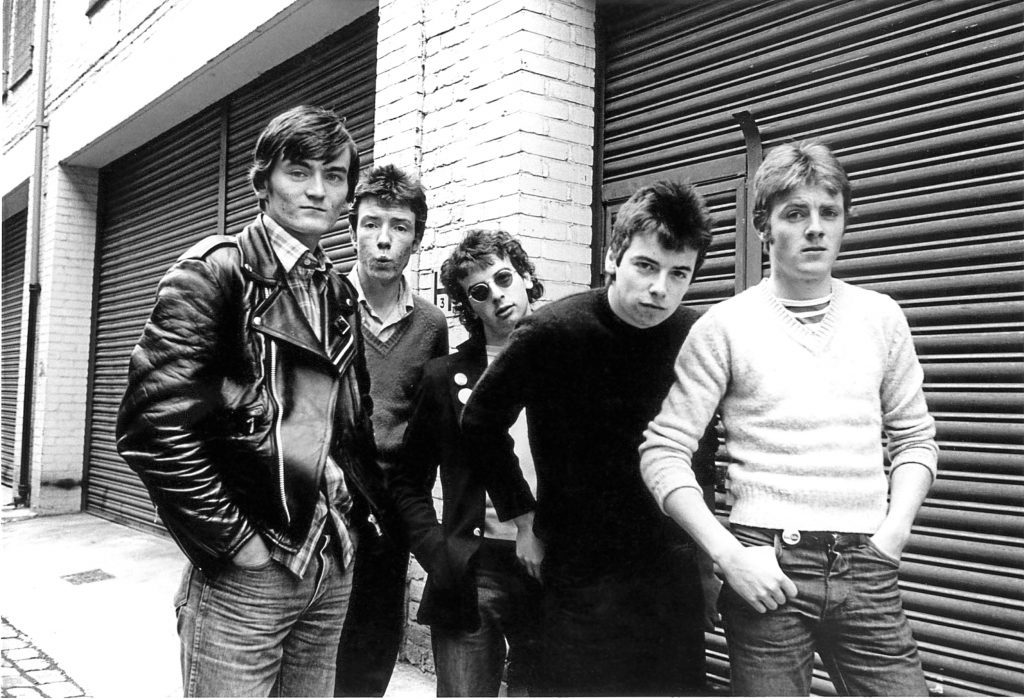 "This modern world we live in has brought phenomenal advantages, but it has brought new problems, too," says Feargal.
"In terms of the music we're looking for, Salute is completely blind when it comes to genre, and we don't mind if it's somebody sitting there strumming a guitar, or someone with all the technology available.
"We don't care about age, and we don't care how they choose to spend the money. First and foremost, we are looking for originality and for people who are sensitive to what makes a great pop song.
"Two weeks ago, I was very taken by South By Southwest in Austin, Texas, a big global musical showcase. Basically, every pub, bar, petrol station, barbecue joint and hamburger shop devotes a bit of space to live music for a week.
"It's an extraordinary event, and one of the most-successful evenings there — and I'm going to sound jingoistic but I don't care — was the British Music Industry's bit.
"In particular, they put on a grime music night, a bunch of young black and Asian kids from the east of London playing to an audience of Texans and other Americans who had no idea what grime is!
"And they tore the place apart. For me, it was just another show of what these islands of ours are so good at, one generation after another full of musical creativity.
"We just keep making music the rest of the world wants to lap up, and long may it continue."
So how did Feargal and The Undertones break through, when there were far fewer outlets for lads like them to get noticed?
"Just like any other band, no different from bands in Glasgow, Liverpool or anywhere else, you just got out there and played in some little room in the back of a pub, in front of two people," he explains.
"If you were lucky, the next week, there would be four people! You just keep gigging and gigging.
"As long as people were vaguely upright and breathing, we would play!
"Any excuse to do a gig, it didn't matter. After all, it's about seeing how people react to your songs.
"I'd say to young bands now, stop hanging about in the rehearsal room — half an hour in front of a live audience will tell you much more about you, your songs and what you're trying to achieve, than a month in a rehearsal room."
n If you or someone you know fancies entering, visit www.salutemusic.uk and remember the listening phase to decide the final 100 begins on May 15.
Could you be top of the pops in talent show?
WHILE shows like The Voice and BGT do their own thing, Feargal Sharkey's Salute initiative is looking for a certain type of musician, writes Craig Campbell.
Like the others, though, Salute will rely on the same folk — you — to make the ultimate decisions.
"This is where the British public comes in — it's their job when it goes on TV to whittle it down to the final six," Feargal reveals.
"But my feeling is, if you enter this thing only because you want to be famous, do not enter, because you will not win it.
"If you think you're about to create the
most-extraordinary piece of music the world has ever heard, we want to talk to you!
"I'm not saying one of those ambitions is wrong, I'm just saying that we want that kid in his bedroom, writing the best song anyone has ever heard."
He knows what the ultimate reward for him would be.
"If someone was to walk up to me in five or 10 years' time and say: 'You know what? That gave me the encouragement, the start, and I've still got a career.' That would be fantastic," Feargal admits.
"I just get excited about the thought of young people making music. I just want to help make it happen."
When things happened for his old band and The Undertones lived the dream by getting on Top Of The Pops, it was heartening for young lads like me to see the band in ordinary parkas, T-shirts and Doc Martens.
Clearly not the least bit interested in the supposedly-glamorous side of stardom, it was great to see. Does he recall when he decided he wasn't getting all dolled up for it?
"We took the music bit of it deadly seriously, and we tried our hardest to make perfect pop records," he points out proudly. "When it came to all the rest of it — interviews, photo sessions, Top Of The Pops, it wasn't important.
"Remember I was the only one in the band with a permanent job, hard to come by at that time in Derry. I delivered TVs in a van, which was terribly handy when you were in a band!"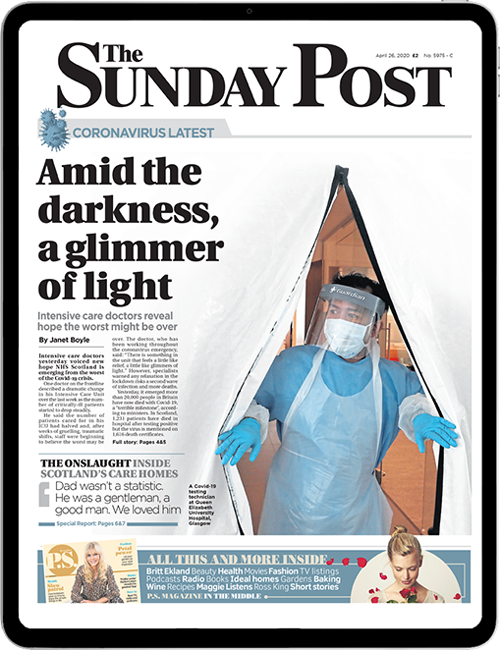 Enjoy the convenience of having The Sunday Post delivered as a digital ePaper straight to your smartphone, tablet or computer.
Subscribe for only £5.49 a month and enjoy all the benefits of the printed paper as a digital replica.
Subscribe