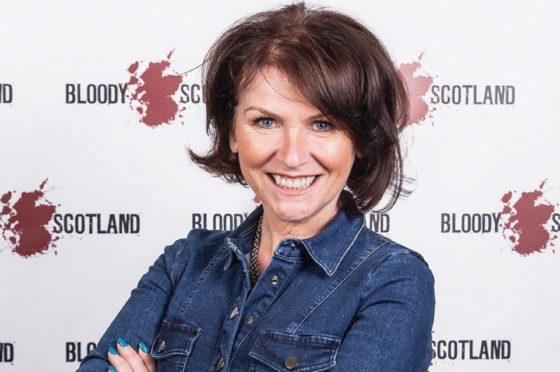 She may be best known for steering commuters away from jams, roadworks and cancelled services but Theresa Talbot also knows where the bodies are buried.
Presenting BBC Radio Scotland's travel bulletins has helped ease rush-hour frustrations for motorists but, after a series of acclaimed crime novels, Theresa is also adept at driving a story and plotting a surprise turn.
The broadcaster and author also presents The Tartan Noir Show, a podcast showcasing Scotland's crime writers, and has revealed how, as the second series begins, her own passion for crime fiction means it is a dream job. Her own love of tales from the darker side of the street began in childhood with stories full of things that went bump in the night.
She said: "I love horror. My parents and grandfather told my siblings and me horrific stories as children. Those were our bedtime stories. But I've never been able to write horror because the journalist in me wants everything to be based in fact.
"Crime is the next thing to horror and it's kind of scary, so I thought I'd love to write a crime book, but Glasgow gangsters or police procedurals weren't for me."
She never thought she could follow in the bloody footsteps of Tartan Noir royalty such as Val McDermid and Ian Rankin, until she read the acclaimed first novel by Denise Mina, another luminary of the scene. "I'd always loved writing. That was my thing. But I didn't have the confidence," admitted Theresa, who lives in Glasgow's southside with husband Jeremy.
"As a child, I thought writers were really posh and only they could become writers. I think I blame Enid Blyton for that. But then I read Denise Mina's Garnethill and this was a Glasgow I could identify with, which featured a believable female character. I recently got the chance to tell Denise she got me started, which was great."
Inspired, Theresa wrote her first book, The Lost Children, five years ago, and has published a further two novels, each featuring investigative journalist Oonagh O'Neil. Her latest novel, featuring a new character, is currently with her agent.
But, like many, Theresa, a former presenter of Beechgrove Potting Shed, found it difficult to concentrate during lockdown and didn't do much writing. Instead, gardening became her saviour.
"I trained at college in garden design and horticulture around 15 years ago, but it's plants that have always been my passion," she continued. "During the summer, I put a shout out on my Facebook groups and offered garden consultations with a follow-up plant list. I've been inundated, so I set up TT Loves Plants at the end of July and I'm fully booked until the end of September. The gardening season will finish soon, but hopefully it has given me a platform and something to work towards for next year."
In the meantime, the dark nights are creeping in, making it the perfect time to settle down with a good book while listening to The Tartan Noir Show, produced by The Big Light, the podcast network founded by broadcaster Janice Forsysth producing quality Scottish content across arts, culture, media and current affairs.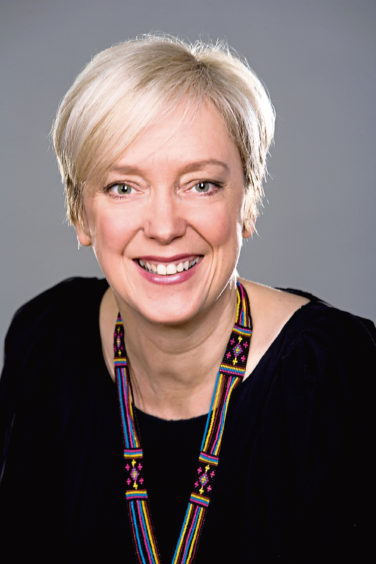 The new series will launch following next weekend's Bloody Scotland festival, the hugely popular, annual – and this year, virtual – crime writing festival celebrating some of the biggest names and rising stars from Scotland and around the world. During its second run, Theresa will be talking to some of the biggest names and brightest newcomers in Scotland's crime fiction to discover their inspiration and discover their own favourite reads.
"It's been brilliant chatting to the authors and finding out what makes them tick. The podcast has really taken off," said Theresa, who will also write a monthly column about the podcast in The Sunday Post's P.S. magazine, beginning next week.
"As a nation we seem to have captured something in our style of crime writing. I think that's down to the way we tell a story in Scotland – we have a long tradition of storytelling in the dark nights.
"Even if fictitious place names were used, readers would still know it was Scottish, and that's what makes it special."
---
In next week's Sunday Post: The writers shortlisted for the prestigious Debut of the Year award at Bloody Scotland team up to write a short story, plus Theresa's first podcast column in P.S. Magazine
---
Sound & Vision
From music to film and the written word, Theresa Talbot reveals her cultural favourites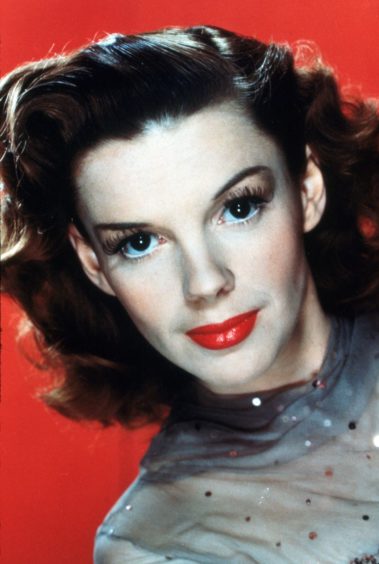 Favourite singer
I love female torch song singers, so either Judy Garland, Edith Piaf or Amy Winehouse. They were all quite vulnerable and taken before their time. The first time I heard Amy she was only 15 or 16. I worked at a radio station where one of the DJs was sent new music. Her voice touched me.
Favourite film scene
The final moments of The Public Enemy, the James Cagney film from 1931. I don't think there's ever been a more gruesome, heartbreaking, terrifying and suspenseful scene. He plays a gangster kidnapped by a rival gang, but they tell his family they'll bring him home, so his mum, an old-fashioned matronly woman, is preparing his room.

His brother opens the door and there is Cagney, wrapped in a grey blanket with ropes tied round him to keep him propped up. His face is visible and his eyes are open, so you think he's alive at first, but then he sways and falls on his face. There's a record playing, I'm Forever Blowing Bubbles, and that comes to an end and the needle scratches. It's absolutely awful. People think films today are nasty, but the noir films of the '30s and '40s were something else. Whoever thought of this was sick. It still sends a shiver down my spine.
A book I re-read
Rebecca by Daphne du Maurier. I love this book, it has everything – crime, relationships, weird people. I love that the main character is never named, even though it's written in the first person. It's brilliant.
Favourite actor
Gregory Peck. As a kid, all the movies shown on TV were from the '40s and '50s, and I thought that's what men were like. His voice came from the chest, and he was a good actor and also looked good. He seemed like one of the good guys.
Museum that inspires me
I used to live near Kelvingrove Art Gallery as a young child and I loved looking at it. I also enjoy the folklore of it supposedly being built back to front and the builder throwing himself off it to his death. I love any tale that's a bit macabre.
Boxset binge
I haven't watched TV through lockdown, but I'm going to go back to Cranford, with Judi Dench and Celia Imrie, which was brilliant, and Six Feet Under, the US series set in an undertaker's. That was something completely different, so dark and funny.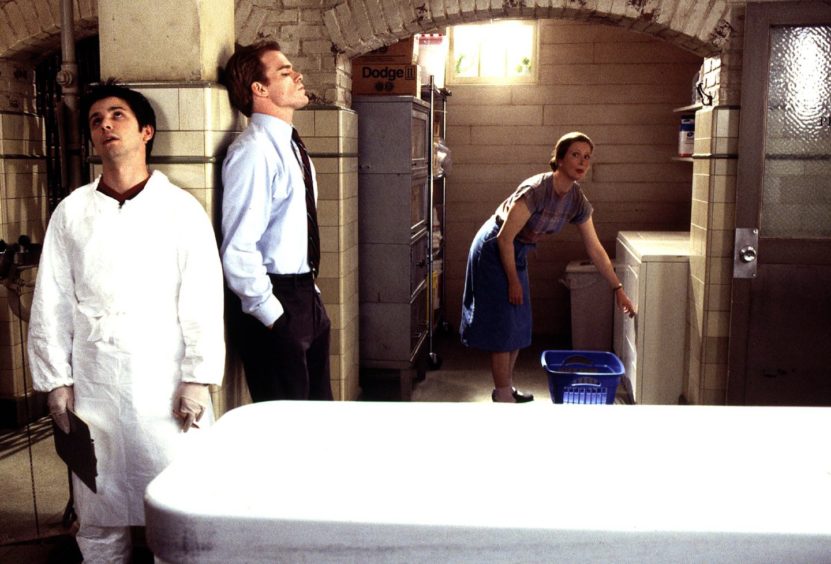 Favourite poem
In The Snack-Bar by Edwin Morgan. He came to our school for a reading and I was blown away. I read this and cried for days. The older it gets the more it affects me. It's about an old blind man and the indignities he has to go through. It's wonderful, but so sad and tragic.
Favourite gig
Three stand out – Tony Bennett, Frankie Valli and Liza Minnelli. My sister and I went to see Liza and we couldn't believe we were watching Judy Garland's daughter. We called my mum and let her hear Liza singing, and she thought Liza might even be better than Judy.
Ultimate dinner party guests
Usually I would have a huge list from Michelangelo to Amy Winehouse but now I would just love a big family dinner, which probably sounds naff. My parents are gone and I don't have kids, but my husband has two sons and his mum down south, so it would be lovely to have them as well as my brother, sister, nieces and nephews, and a big revolving door for friends to drop by.
---
The Tartan Noir Show is part of The Big Light, a podcasting network featuring culture, comedy, news and more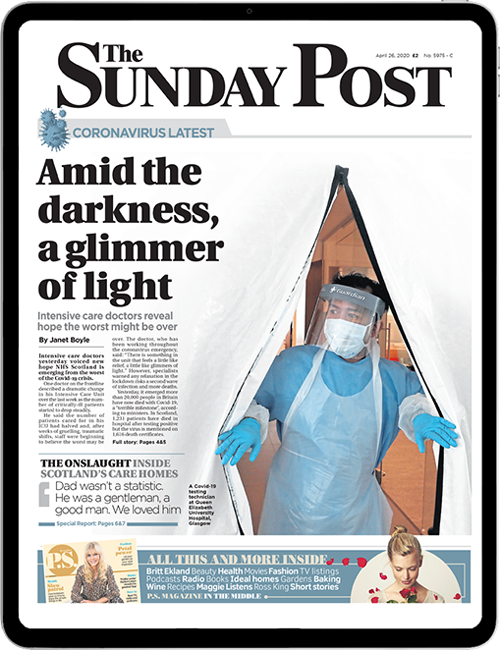 Enjoy the convenience of having The Sunday Post delivered as a digital ePaper straight to your smartphone, tablet or computer.
Subscribe for only £5.49 a month and enjoy all the benefits of the printed paper as a digital replica.
Subscribe