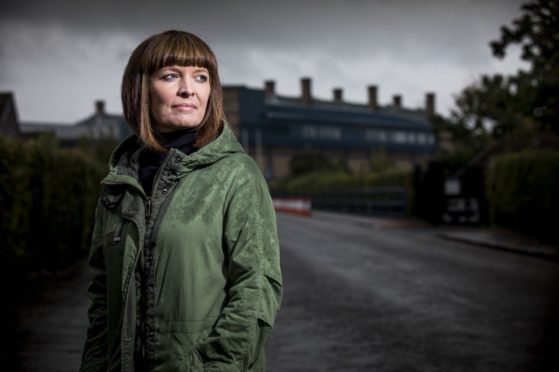 Inspiration struck Jill Brown in jail.
The musician spent some time inside the walls of Glasgow's "Big Hoose" – the city's Barlinnie jail – and emerged with an idea to help those whose stretch inside lasts longer than the afternoon.
"There's a wealth of talent in there," said the journalist-turned singer-songwriter. "I want to help unlock it."
Before lockdown, Jill made several visits to HMP Barlinnie to work with selected inmates, performing songs of her own, doing backing vocals with men who wanted to sing and eventually working on lyrics for songs of their own.
The results were so ­successful she's now preparing to launch a record label for people with experience of the criminal justice system. The label's name? Criminal Records.
"The people who object to the name are usually people who don't have a criminal record," said Jill. "It tends to be professionals, not the people in prison themselves. I've run it past people who have been in prison who think it's a good idea. In one respect, it allows the people involved to be open and honest about their background."
Now she's embarking on a fundraising mission to launch the label, which she hopes to roll out across the country, working initially with ex-offenders while arranging more creative workshops inside.
The experience of ­conducting workshops with prisoners doesn't come without its sensitivities. While Barlinnie staff are responsible for selecting which men Jill can work with, there's no getting around the fact the jail is for some of the country's most serious offenders.
"I have to be careful about who we work with, being mindful of the fact there are obviously also victims of crime," she said. "I don't work with people who are considered dangerous."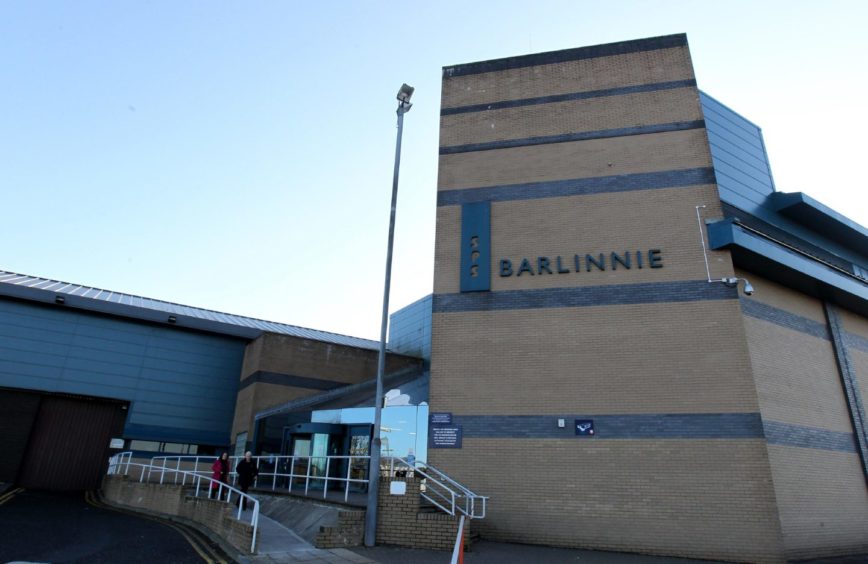 Empathy is a key component of the creative process for Jill, and she's able to relate on some level to some of the issues faced by the prisoners.
She said: "I had a traumatic experience in the past, and struggled with mental health. Many prisoners have had similar struggles. So there are lots of issues around anxiety and depression and on that front I very much have something in common with them.
"But music is also a means of expression, and that's something you really need in the jail. I've started at Bar-L, but I want to work with female prisoners, too. Not to be sexist, but men are sometimes more reticent than women about singing. I think some guys hide their voices and they want to use rap because they think it's cool."
Jill grew up in a musical ­family. Her father, Jack Robertson, is a contemporary hymn writer and her grand­father sang with the RAF. Her own move into music came late, after she was motivated by a book.
She said: "We had family ­concerts when I was growing up. I play the flute, but there's not too much call for that. I didn't take up singing until I was about 30. I read a book called Cure for the Common Life, by Max Lucado, which encourages you to look at what you enjoyed in childhood."
For Jill, a former STV ­newsreader, the answer was music. She has subsequently performed gigs for "people in the margins", addiction groups, and also homeless charity Glasgow City Mission. She said: "There's such a thing as cultural poverty.
"We'll give people a blanket, give them food, but people also need hope in life and something to look towards. And people need to be rich in experiences. Live music is also generally very expensive. Gigs are 30 quid or more.
"Access to live music really shouldn't just be something that's a privilege for the few, because we all benefit from it."
She has now teamed up with musician and producer Lewis Gardiner, formerly of Glasgow electro band Prides who performed at the closing ceremony of the 2014 Commonwealth Games. He worked with her on new single Promised Land, which she's releasing to raise funds to help launch the label.
The venture will be run as a social enterprise, meaning profits will be reinvested in the artists it represents.
Jill has also joined forces with US talent-spotter Eric McLellan. He worked with legendary Seymour Stein, who was responsible for discovering Madonna, The Ramones, Talking Heads and The Pretenders.
Eric has unearthed a wealth of talent Stateside, including rapper Deniro Farrar, folk rockers Delta Rae and songwriter Samantha Fish. He said: "I've known Jill for a while and jumped at the chance to be involved in this because she's doing something really worthwhile. Music can be such a self-seeking industry and I'm looking forward to discovering musicians we can develop."
Jill hopes to return to Barlinnie to work on more workshops with the prisoners and hopes performances, both inside and potentially outside, will become a possibility.
She said: "The fundamental aim of the label is to help give people self-confidence and self-esteem. Society writes off prisoners but my experience in Barlinnie has made me realise the people there are largely from chaotic and troubled backgrounds. There are really talented people inside who will never be given a chance to leave their old lives, that pattern of offending, behind, something most are keen to do."
Jill is raising funds for Criminal Records at jillbrown.bandcamp.com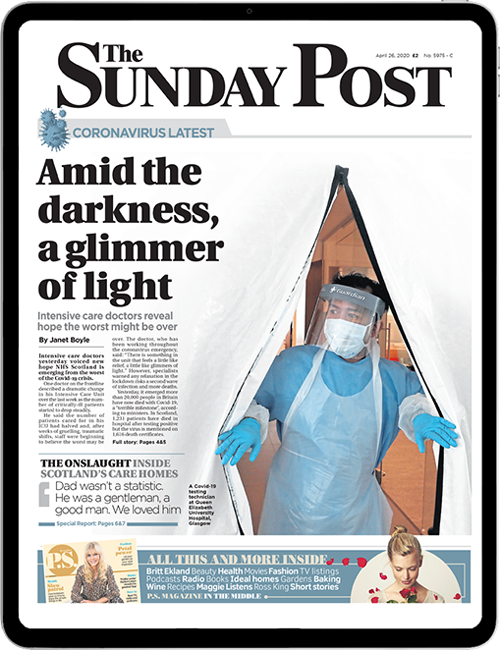 Enjoy the convenience of having The Sunday Post delivered as a digital ePaper straight to your smartphone, tablet or computer.
Subscribe for only £5.49 a month and enjoy all the benefits of the printed paper as a digital replica.
Subscribe