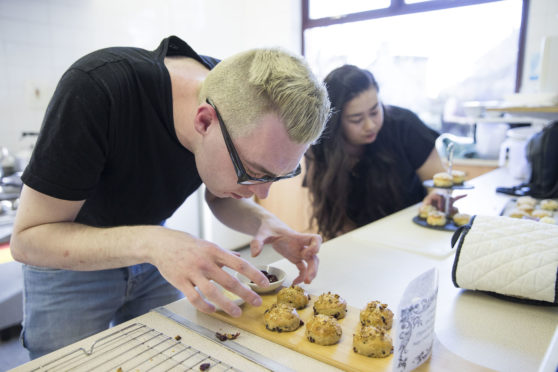 So, this was what all those years of tummy-expanding scoffing had been leading to.
No complaints along the way, of course. It had been tasty … seriously scrummy, in fact, and well worth every last mouth-watering morsel and calorie-laden crumb.
But now the Holy Grail, the Golden Ticket, the Lottery Jackpot.
Would your humble undercover cafe critic, In10's Scone Spy, care to judge what, in effect, is the World Scone Championships?
Seriously? You have to ask?
Would a musician be up for a gig at the SSE Hydro?
Would Theresa May like to have a vote in the House of Commons that somehow avoided humiliation?
Just being at the Scone-noisseur of the World Contest 2019 was music to my ears. Well, it was actually the accordionists giving it laldy at the other end of the bunting-strewn McKillop Hall in Lochwinnoch who were providing the music.
The contest, now in its second year, is part of Lochwinnoch Arts Festival and organiser David Bain reckons there's a right good raisin (apologies) for staging it.
"This could put Lochwinnoch on the culinary map," said community council member David. "Look what the World Porridge Making Championships have done for Carrbridge. They're a wee village like us, but they get people coming from all over the world.
"We're starting small, but this is the perfect way of promoting the village. And who doesn't love a scone? They're so homely and just bring a smile to the face."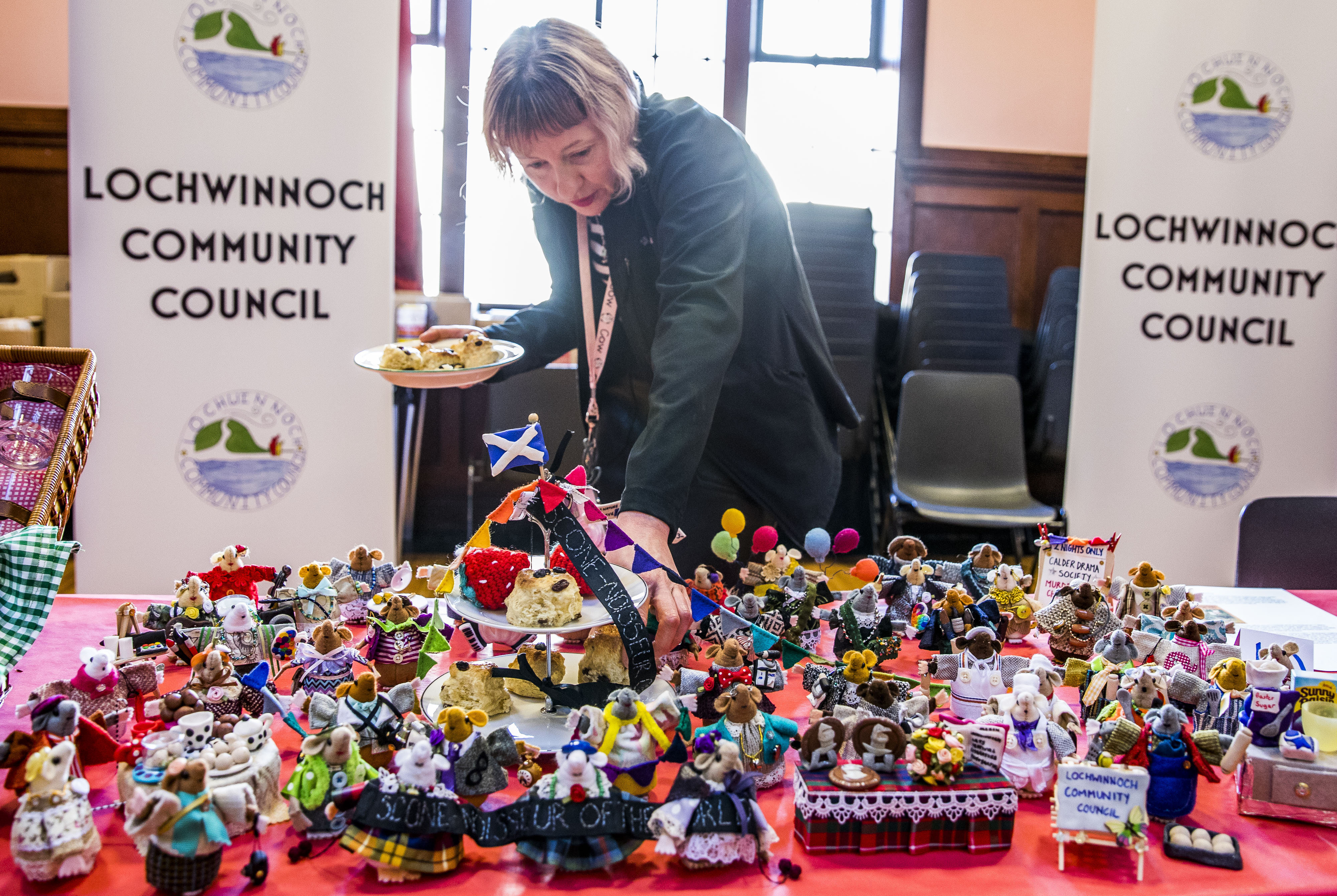 Yes, in normal circumstances. But the pressure was on and the baker's dozen – appropriately enough – taking part had their "game faces" on.
Elaine Grealey, from Bridge of Weir, had special reason to rise, like a perfectly-baked scone, to the challenge.
"I was runner-up last year so I want to go one better," said hospice voluntary manager Elaine. "The problem is that, while I'm a hobby baker, I hadn't made scones since school.
"I haven't had a shot at scones since last year's contest."
She did, though, have a plan … to serve a Pina Colada effort with coconut and lime that may have appeared to assume a boozy bake may tipple the judges' fancy.
By now The Great British Scone-Off was in full flow. Contestants can't, in best Blue Peter tradition, bring one they made earlier. Six uniformly-sized scones have to be baked under supervision in 45 pressured minutes.
Paisley hospital auxiliary Deborah Bryson, who has a jam and home-baking Facebook page, was taking no chances.
"I've not used a gas oven like that," she said, eying the shiny big beast. "So I got a loan of one and had a wee test-run last night."
Keen to win, then?
"Oh aye. I wouldn't be here if I wasn't confident I had a shot at it."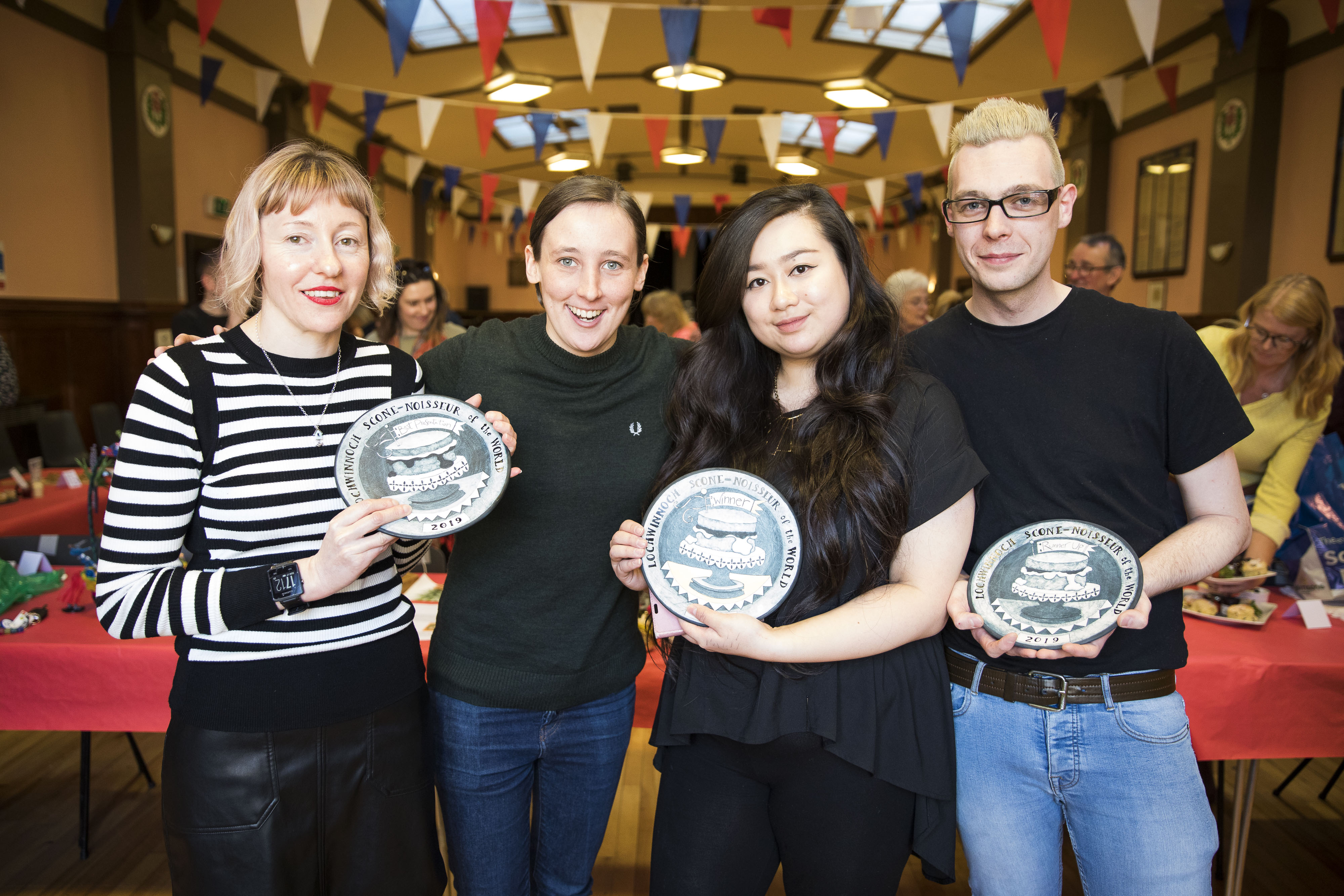 Looking a bit less confident were Toni and Jamie Meek.
"This is only the third time we've made scones," said Jamie as his missus Toni got on with some kneading.
"We entered last year and made chilli and cheese but they were supposed to be plain so we got disqualified."
Fruit was the brief this time round and while Toni and Jamie were playing it safe with a straightforward Mary Berry recipe – and a practice batch in advance – the fruity filling was up to the bakers.
While your Spy knows what tastes good, one of my fellow judges had the practical insight.
Scottish Women's Institute stalwart Pat Allen was a home economics teacher for 42 years.
"I'm looking for colour and texture," she said firmly. "And presentation will be someone else's problem this year.
"I very rarely make scones because my husband doesn't like them.
"Scones used to be the standby whenever visitors showed up. I remember my aunt used to make the most spectacular scones, never having to weigh anything."
Presentation was indeed someone else's concern for 2019. Last year it was a straight first, second and third, but some of the displays were so striking it was decided this time to opt for winner, runner-up and best presentation.
And, if making a considered judgment after weighing all the evidence and not being swayed by outside pressures was needed, another of my fellow judges seemed best placed.
"I'm buzzing for this!" announced local MP Mhairi Black as she breezed in, putting that little matter of Brexit to the side for a few hours.
"Last year it was welcome relief from the usual Westminster chaos. This year it feels like a holiday abroad.
"Work is insane just now. I thought it was bad when I first went down but that was nothing. People who have been there for 30 and 40 years have told me it's the first time they've truly had no idea what's going to happen.
"I'm glad I'm spending a Sunday doing something normal."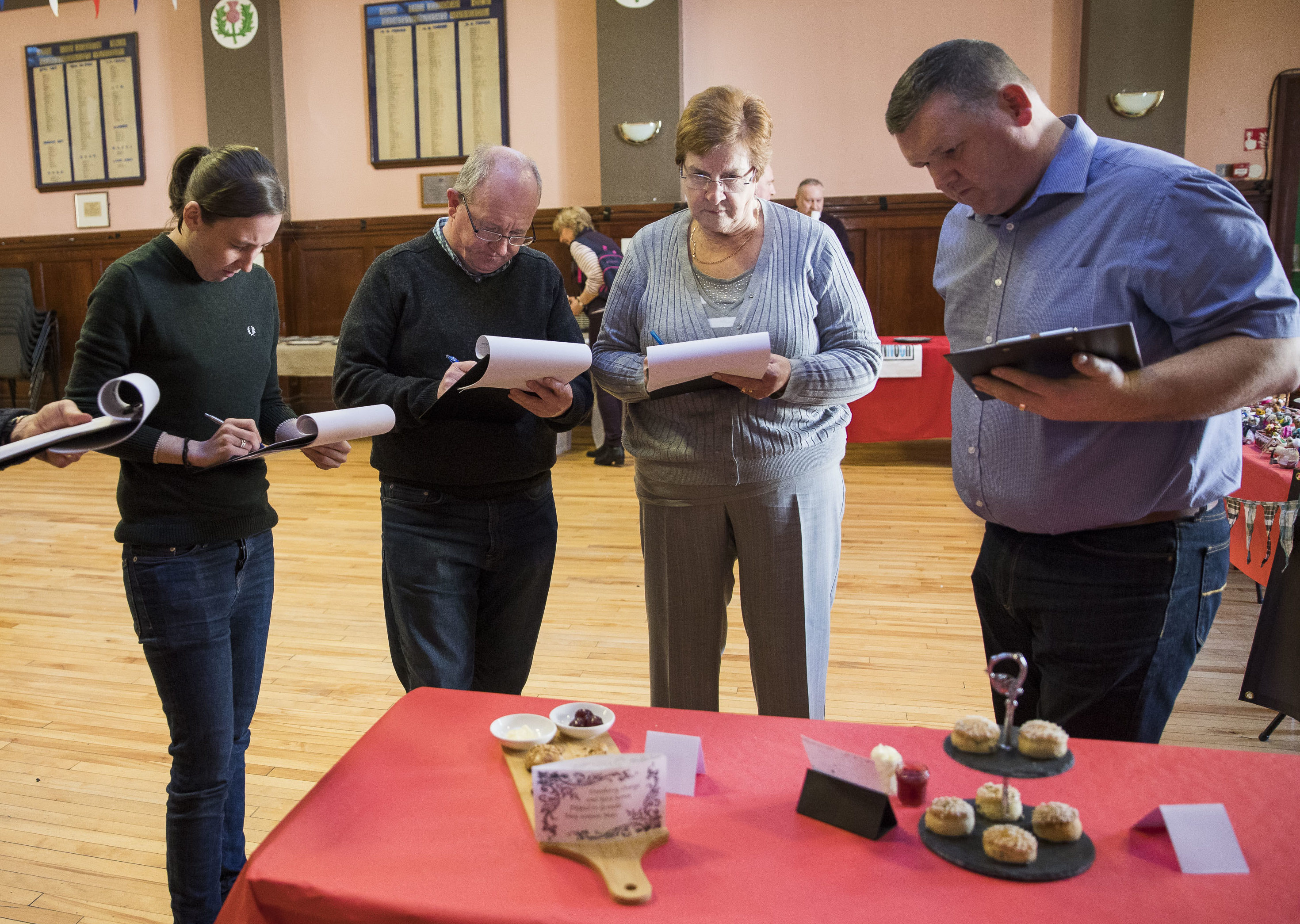 Parliament may have bitten off more than it can chew with Brexit, but Mhairi insisted she was recalling Pat's tips for last year when it came to getting this vote right.
"I'll be looking for a bit of moisture and I want to see the flavour match up to the type of scone. But I'm no expert. I don't have a sweet tooth."
And, with the last scone baked and laid on the red-clothed trestle tables, it was time for the tasting to begin.
Mhairi, Pat, community council chairman David Arthur, Glasgow City College bakery lecturer Jason Ross and yours truly grabbed our clipboards and headed into the hall.
It might not be Bake Off or MasterChef with millions viewing but, with a crowd gathered and bakers on tenterhooks, the pressure was on.
Appearance, texture and flavour had to be rated out of 10. A close look and then a feel and nibble at each scone.
A little on the dry side. More brittle biscuit than spongy scone. A sensational delight that'd grace any afternoon tea. A bit lacking in any real taste. And an explosion of the senses.
They had the lot. Finally, back in the anteroom, and with points tallied, it was Vivian Chan's Paris bun-style scone with lemon and currants and topped with sugar nibs that triumphed.
She's one of Jason's students – he kept his distance at work and judged blind. And Phillip Miller's cranberry, orange and spice scone with granola made it a college one-two.
And so, finally, to presentation. There could only be one winner for Mhairi and David. Lisa Bond from Argyll and her stunning tableau of 48 hand-knitted hamsters.
"It took me six months to create them," smiled Lisa, from Lochgilphead. "The embroidery was the hardest and I can't even guess the number of hours, but this makes it all worthwhile."
Having done my judging duty, there was just time for the really fun bit – revisiting of some of my favourites.
And I could reflect that my years of scoffing had obviously paid off with my verdict tallying well with my fellow judges.
As Mhairi said, in these difficult times a group of people had come together at last and reached a consensus.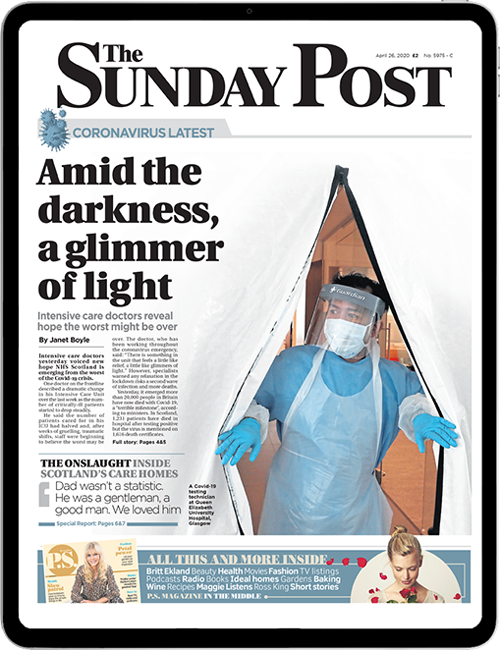 Enjoy the convenience of having The Sunday Post delivered as a digital ePaper straight to your smartphone, tablet or computer.
Subscribe for only £5.49 a month and enjoy all the benefits of the printed paper as a digital replica.
Subscribe