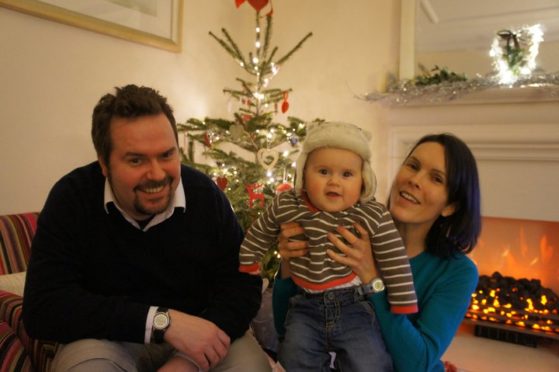 He had lost his wife and unborn daughter just two days before but, in deep shock and seriously ill himself, Craig Stobo began to write.
The words flowed onto the page and did not stop for three years.
Now he has published his poetry in the hope it will help raise awareness about sepsis, the condition that killed wife Fiona, daughter Isla and which almost took his own life, as well as help others through grief.
"I've written since I was wee and as I lay in hospital I had a very urgent need to do so. It just seemed the natural thing to do," said Craig, who lives in Comrie, Perthshire.
"Hopefully the poems will help other people. Although every person who passes is unique, there is a uniformity in grief."
It was in August 2012 that Craig told Fiona, a GP, that he thought he had flu. Upon hearing the symptoms, she told him to go straight to the doctor and septic shock was diagnosed.
The following day, Fiona, who was 35 weeks pregnant, also felt unwell and was diagnosed with an infection and sepsis. Despite intensive hospital treatment, both she and unborn Isla died.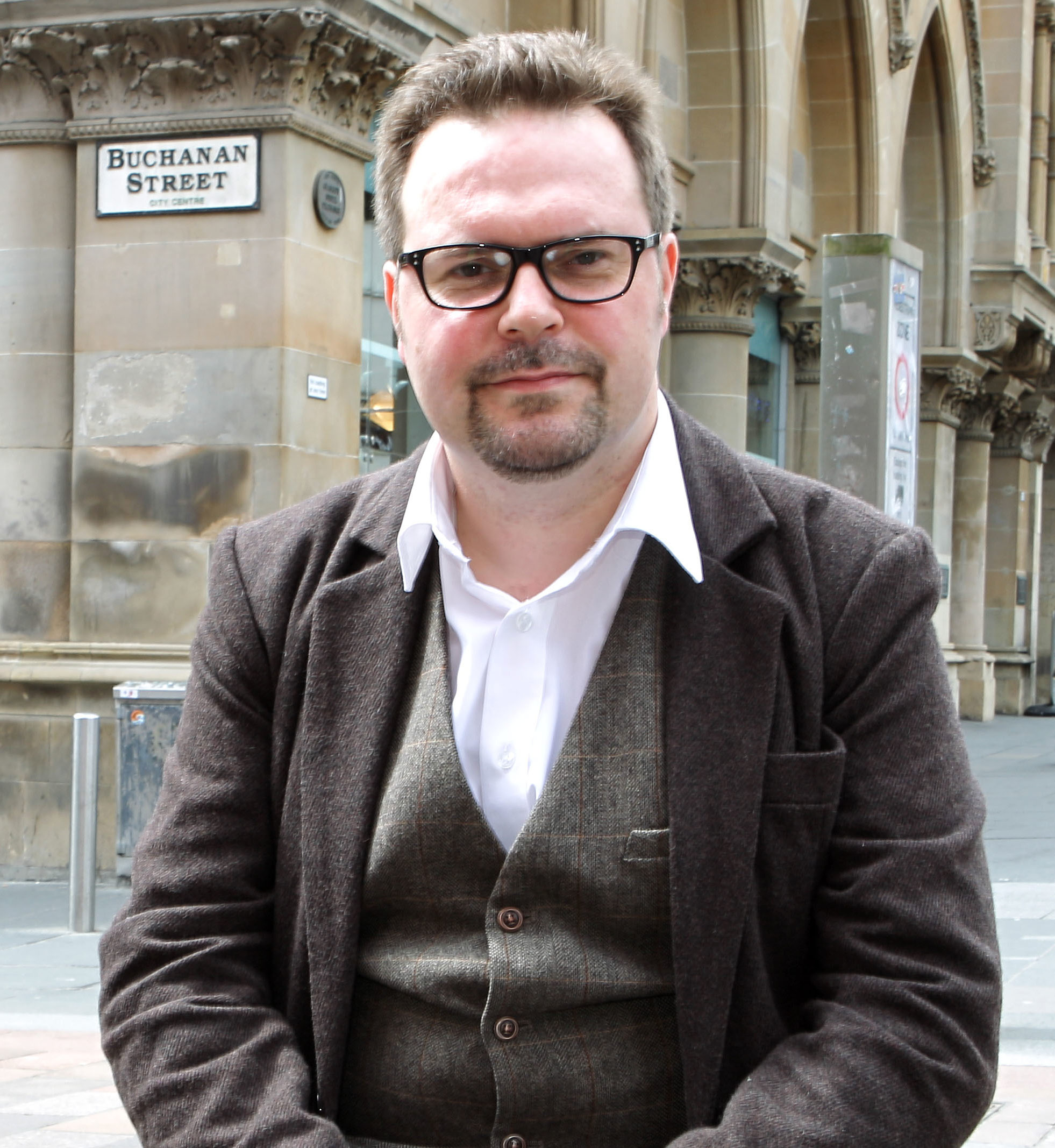 With a two-year-old son, Robert, at home, Craig knew he had to get back on his feet quickly.
In the six years since, 49-year-old Craig has made sure to keep Fiona's memory alive for their son.
"I knew he was reliant on me, but how do you communicate something like this to someone so young?," he continued.
"I contacted Winston's Wish (a childhood bereavement charity) and got advice from them.
"I told him his mum had to go away, that she didn't want to but had no choice and couldn't come back, but she'd told Daddy everything he needed to know to look after him.
"The key thing with Robert has been to talk openly and honestly.
"Kids grasshopper around. One minute he can be playing with toys, then he'll ask why Mummy died, and then he'll go back to playing with his toys.
"It breaks my heart that he doesn't have first-hand memories, but we talk about his mum and sister often.
"We have a memory box, which has developed organically. I put in objects belonging to Fi that meant something and he has added to that, like drawing pictures for her.
A year after losing Fiona and Isla, Craig set up a charity, Sepsis Research, to help raise awareness.
"I couldn't believe there wasn't a Scottish charity already. Progress has been really good and lots of people have become involved. "The more people who know the symptoms, the better.
"One of the symptoms I had was confusion, so you are not the best person to judge yourself in those circumstances."
More than 4000 Scots have died of sepsis, a potentially fatal blood poisoning, in the last three years.
Scientists at Strathclyde University announced last month that they are working on a test that could detect sepsis within a few minutes, which Craig says is a step in the right direction.
For now, though, he hopes his book of poetry can add to the conversation about sepsis and help others who have lost someone, whatever the circumstances.
"One of the clichés people say when someone dies is you'll get over it, but you don't. You just find a new way to live. Writing the poems was cathartic. It definitely helped me and I hope by publishing them it can help other people, too."
Coronach can be purchased from sepsisresearch.org.uk/shop
From Unseen Love Poem
I wish for you
the mares' tails of the sky to guide you,
the silence of late evening to hug you,
the steady flame of the hearth to warm you,
the sigh of the breeze to stroke your hair,
starlight to brush your gaze,
the new rays of dawn to colour your world,
the first snowflakes of winter to line your path,
each one another wish
I cannot bottle my love to preserve it
nor hide it in plain sight
nor extend it into the everyday
nor hold it forever
(much as I would want to).
From Girl
You were never truly here
but you were real to me.
As real as my breath,
bonnie as your stillness let you be.
In your sweet face,
with its tiny, permanent features,
I saw myself
and your mother, too…
and you were real, my love,
you were real to me.
But there you stayed,
perfect in your stillness,
silent in your sleep,
not once disturbing this strange new world
with a single cry.
Yet you were real, my wee lass,
and forever will you be.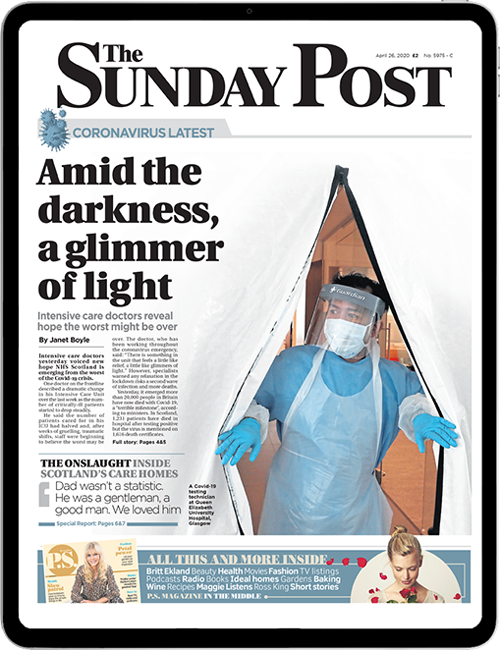 Enjoy the convenience of having The Sunday Post delivered as a digital ePaper straight to your smartphone, tablet or computer.
Subscribe for only £5.49 a month and enjoy all the benefits of the printed paper as a digital replica.
Subscribe