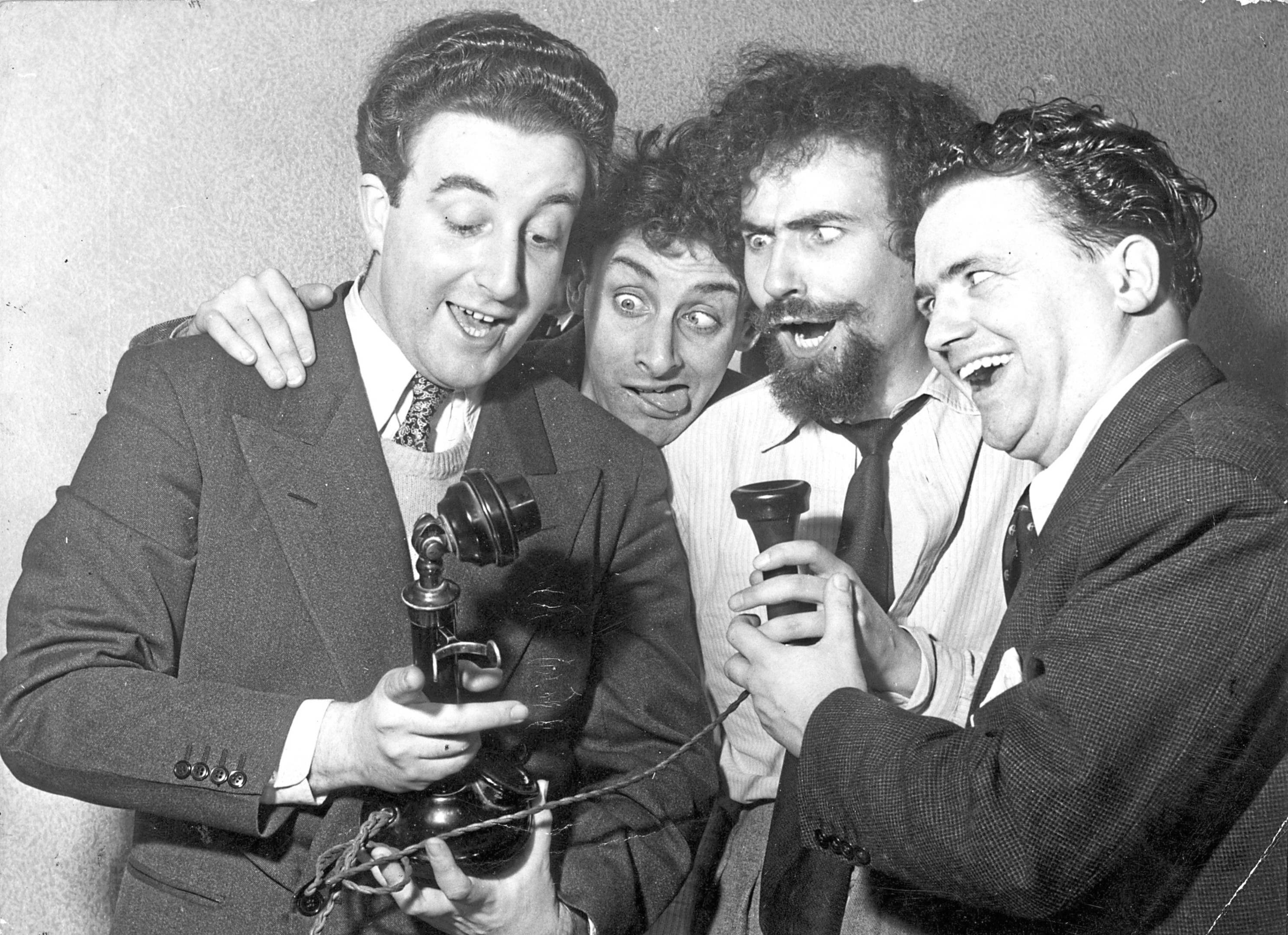 THE Goons are the most influential comedians of all time.
Without Spike Milligan, Harry Secombe, Peter Sellers and Michael Bentine's anarchic and surreal radio show that ruled the airwaves throughout the 50s, comedy would be very different today.
You can see their trademark absurdity running through the likes of The Hitchhiker's Guide To The Galaxy, The Young Ones, Vic Reeves and The League Of Gentlemen.
But the most obvious debt was owed by that other legendary British comedy team, Monty Python's Flying Circus.
John Cleese of that parish said: "In comedy, there are a very small number of defining moments when somebody comes along and genuinely creates a breakthrough, takes us into territory where nobody has been before.
"The only experience to which I can compare my own discovery of the Goons is hearing Peter Cook for the first time. They were just light years ahead of everyone.
"The Goon Show influenced us enormously. We all loved The Goon Show in the Monty Python team, it ignited some energy in us.
"It was more a spirit that was passed on, rather than any particular technique. The point is that once somebody has crossed a barrier and done something that has never been done before, it is terribly easy for everybody else to cross it."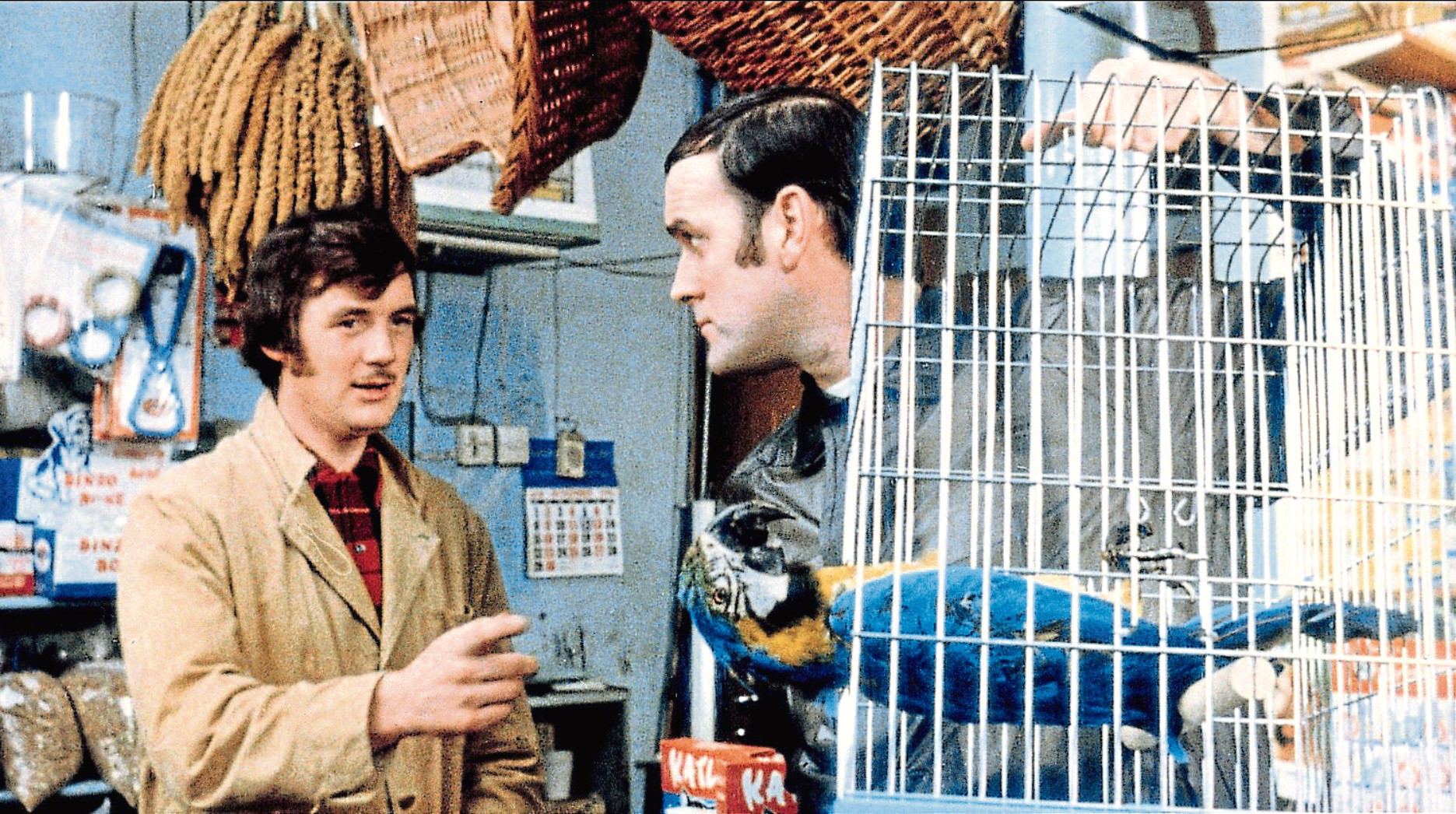 Cleese's fellow Python Graham Chapman wrote: "From about the age of seven or eight I used to be an avid listener. In fact, at that stage I wanted to be a Goon."
Also, Milligan and Eric Sykes co-founded the writers' cooperative Associated London Scripts with the likes of sitcom geniuses Galton and Simpson and Frankie Howerd.
As a result you can see the Goons' ancestry in such ground-breaking shows as Sykes, Hancock's Half-Hour, Steptoe And Son and Round The Horne.
More recently, surreal stand-up comedian Eddie Izzard acknowledged his own and others' debt to the Goons when he wrote that they "influenced a new generation of comedians who came to be known as 'alternative'".
And it wasn't just comedy that was changed. Perhaps the four most famous Britons of all time were massive Goon fans.
John Lennon in particular of The Beatles was influenced by the team, and he said: "I was 12 when The Goon Show first hit me, 16 when they finished with me. Their humour was the only proof that the world was insane."
Lennon was also impressed that The Beatles' long-time producer Sir George Martin had previously made records with both Spike Milligan and Peter Sellers.
And it wasn't only in Britain that the likes of Eccles and Neddie Seagoon cast a long shadow as the Beeb broadcast it throughout the former empire, and the NBC aired the Goons from the mid-50s across the pond where they became hugely influential.
Sykes, a regular Goons collaborator who wrote most of series five after Milligan had suffered another nervous breakdown, wrote: "Spike Milligan simply blew the roof off and lit the whole place with sunshine.
"At a cursory glance The Goon Show was merely quick-fire delivery of extremely funny lines mouthed by eccentric characters but this was only the froth.
"In The Goon Show, Spike was unknowingly portraying every facet of the British psyche."
And he had a point. Across the 250 episodes aired between 1951 and 1960 Milligan, the Goons' chief creator and writer, lampooned contemporary British life including showbusiness, commerce, industry, art, politics, diplomacy, the police, the armed forces, education, literature, film and of course class.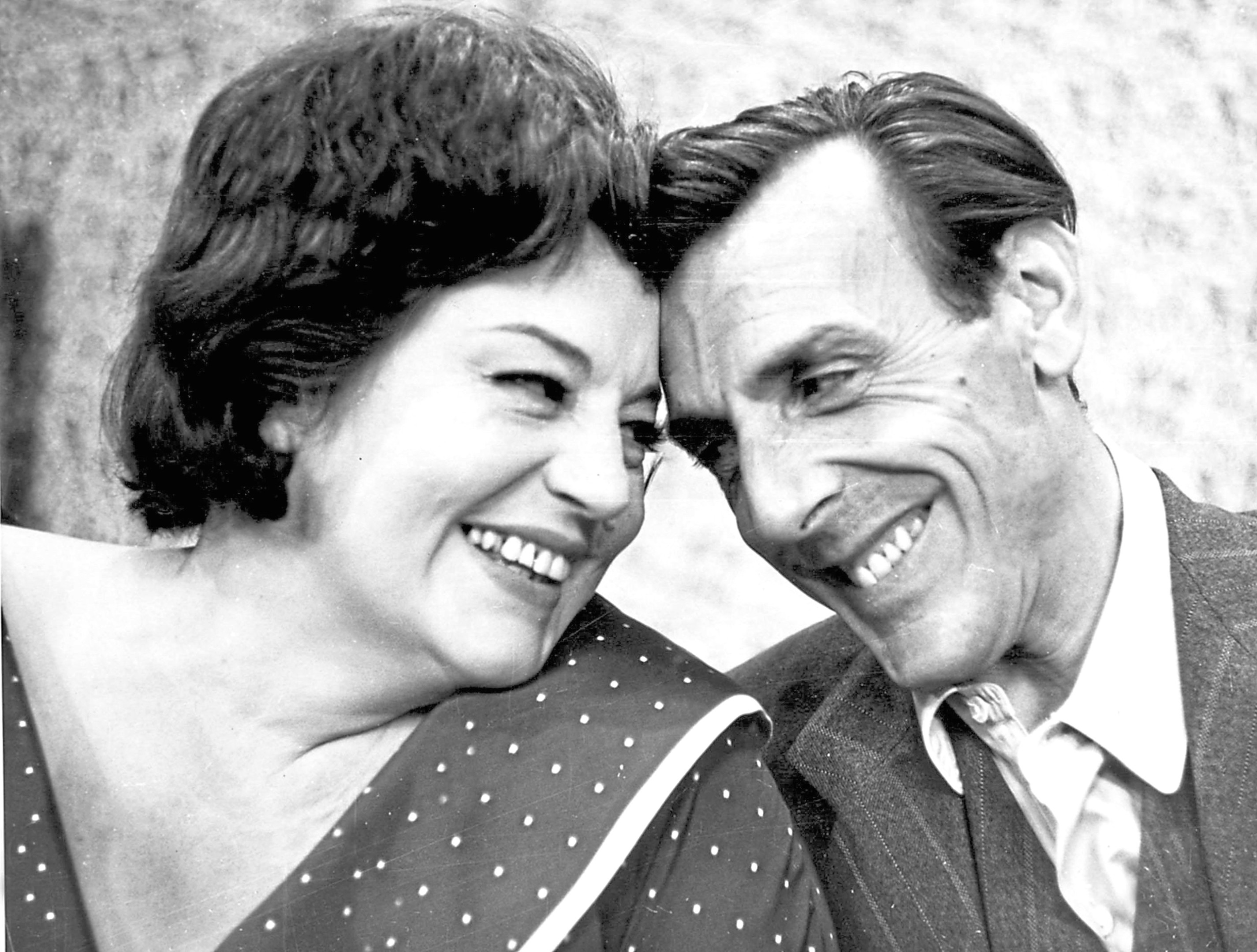 But how did the Goons become the Goons?
The four men who could call themselves such – Milligan, Secombe, Sellers and for the first two series Bentine – had very different backgrounds.
Famously, Milligan and Secombe became friends when they served in the Royal Artillery during the Second World War.
During the North African campaign, recoil made a 7.2-inch howitzer from Milligan's battery roll off a cliff, under which Secombe was sitting in his small wireless truck.
The huge artillery piece narrowly missed squashing Secombe flat and the next thing he saw was Milligan asking, "Anybody seen a gun?" to which Secombe brilliantly replied: "What colour was it?"
Milligan had been born in India in 1918, the son of an Irish father who was serving as a captain in the British Indian Army.
And he took on his father's nationality in 1962 when the Commonwealth Immigrants Act removed his automatic right to British citizenship despite him having lived in London from the age of 12 and serving in the Army himself, something that always angered him.
A keen cornet player, on leaving school Milligan discovered jazz and spent most of the 1930s performing as an amateur jazz vocalist and trumpeter until he was called up.
He started writing comedy skits both to entertain his comrades and to stave off boredom in the barracks, often writing with fellow musician Harry Edgington whose nickname "Edge-ying-Tong" would later inspire his most famous musical creation, The Ying Tong Song.
After his stint in North Africa Milligan was hospitalised with a shrapnel wound to the leg and shell shock – which many blame for his subsequent mental health issues – sustained during the battle for Monte Cassino.
Secombe, a proud Welshman having been born in Swansea in 1921, was a pay clerk before also serving in Italy and Sicily, where he joined a concert party and developed his own comedy routines to entertain the troops.
At the end of the war, before they were demobbed, he joined a pool of entertainers in Naples where he bumped into Milligan and the two briefly formed a comedy duo.
On returning to Blighty, Secombe toured regional theatres before his break came when he was chosen as the resident comedian for the Welsh radio series Welsh Rarebit and that led to a regular role in the radio show Educating Archie.
Michael Bentine had a more comfortable upbringing than his future colleagues. Born in Watford in 1922, he owed his distinctive surname to his Peruvian father and would receive the Order of Merit of Peru for his fundraising following the Great Peruvian Earthquake of 1970.
Eton-educated, he overcame a stammer to become keen on amateur theatrics and was arrested for desertion on stage by two burly RAF MPs – his call-up papers had arrived while he was on tour.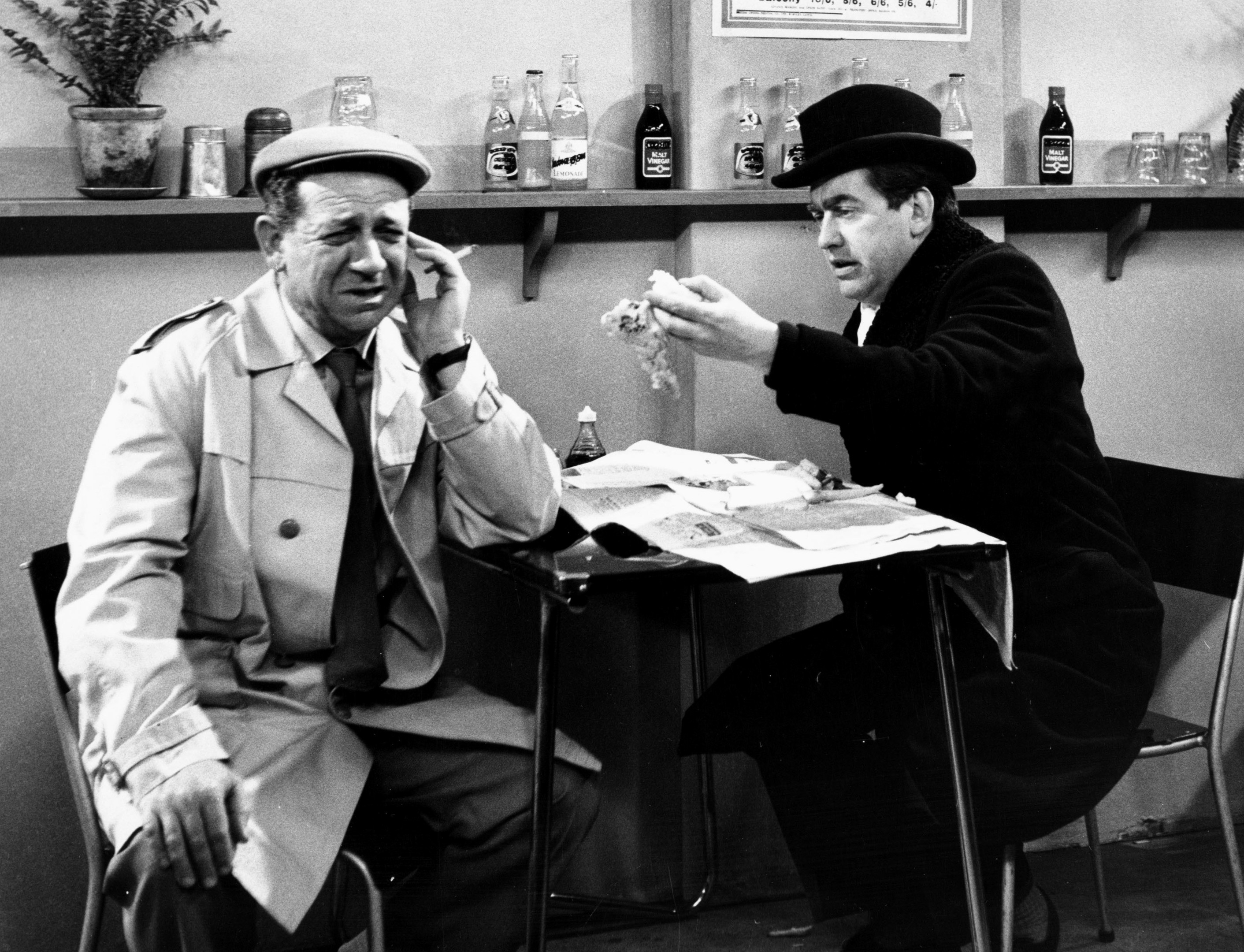 Selected for flight training, he was in a line of airmen being inoculated for typhoid when the vaccine ran out.
Unfortunately, they refilled from a bottle of pure typhoid culture and the man in front of Bentine died while he spent the next six weeks in a coma.
His eyesight ruined, he was posted to MI9, an intelligence unit that supported resistance movements and helped airmen escape where his CO was Colditz escapee and future MP Airey Neave.
Upon being demobbed Bentine decided to become a comedian and soon met Secombe.
Peter Sellers was the youngest Goon, having been born in Southsea in 1925 to a family of variety performers which meant he toured the country ceaselessly from an early age.
An only child, Sellers was very close to his mother which his friend Milligan later considered unhealthy for a grown man.
He was working in various backstage jobs in theatres when he was conscripted into the RAF in 1943 but ended up in ENSA, entertaining the troops in India, Burma, Ceylon, Germany and France.
Interestingly, in the immediate post-war years the Goons all worked separately at the infamous Windmill Theatre, doing comedy spots "between the nudes" as Secombe put it.
This didn't bring them together, and nor did the BBC Third Programme's comedy series Third Division, which began broadcasting in 1948 and featured among others Secombe, Bentine and Sellers.
However, one evening Sellers and Bentine visited the Hackney Empire where Secombe was performing, and he introduced them to his pal Spike.
Realising they were kindred spirits, the four would meet up at Grafton's pub near Victoria which was owned by Jimmy Grafton, a BBC scriptwriter.
The four dubbed him KOGVOS – Keeper Of Goons and Voice Of Sanity – and he later edited some of the early Goon Shows.
Secombe said: "It was always a relief to get away from the theatre and join in the revels at Grafton's on a Sunday night."
They started calling themselves the Goons after a character in the Popeye cartoons and recorded their pub antics on tapes, one of which was heard by BBC producer Pat Dixon who took interest in the group.
He pressed the BBC to sign them on a long-term contract, knowing it would tie Sellers – already established on radio and with a film career in the offing – to them and that persuaded the initially unconvinced Beeb.
They ordered an initial series which was called Crazy People or, to give it its full title, The Junior Crazy Gang featuring those Crazy People, the Goons!
The first show was broadcast on the Home Service on May 28 1951 and comedy was changed forever.
To be continued in part two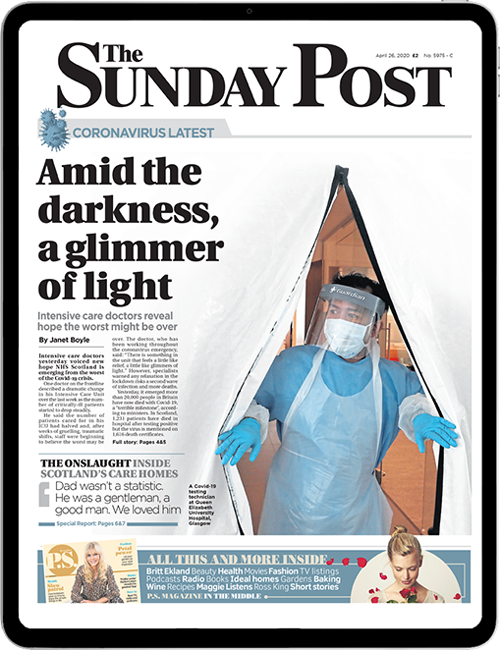 Enjoy the convenience of having The Sunday Post delivered as a digital ePaper straight to your smartphone, tablet or computer.
Subscribe for only £5.49 a month and enjoy all the benefits of the printed paper as a digital replica.
Subscribe