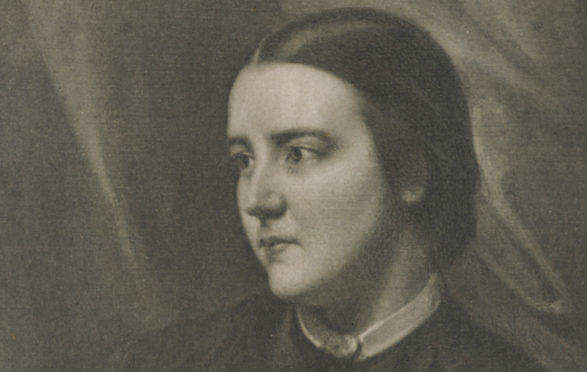 150 years ago this month, Sophia Jex-Blake applied to the University of Edinburgh to study medicine.
The problem was that, at the time, women did not have the chance to join degree programmes.
In a first step towards progress the year before, nine women had been admitted to the University of London.
But they were not allowed to register for a degree, instead being given a 'special examination' course.
In 1869 though, Jex-Blake and six fellow female students, became trailblazers for women in further education as they were allowed to study for a degree – becoming known as the Edinburgh Seven.
Here is their story.
---
Born in Hastings in 1940, Jex-Blake had had a comfortable upbringing and attended Queens College in London, before being afforded the opportunity to travel to the US, where she worked at the New England Hospital for Women and Children in Boston.
Meeting and working alongside a female doctor, the pioneering Dr Lucy Ellen Sewall, she was inspired to go on to a career in medicine herself.
But she found medical schools in England refused her entry on the basis of her being a woman and, after numerous rejections, she thought she would try north of the border.
She wrote to Professor JJ Balfour, the Dean at the University of Edinburgh's Medical Facility, asking if she could be allowed to attend medical lectures during the summer sessions.
Her admission was backed by Sir James Young Simpson and Professor James Syme – on the condition that she would only be attending lectures on obstetrics and gynaecology.
Another board member, Robert Christison, reckoned that women had poor intellectual ability and stamina, but, despite this, a vote on the matter went in Jex-Blake's favour and she was admitted to study at the University.
The move wasn't popular, however, and a petition signed by 200 students and protests saw it overturned.
It was argued that Jex-Blake taking separate classes would be too difficult and expensive to organise. It was ruled that the University would not change their practices "in the interest of one lady".
Not to be defeated, and with a cause that was beginning to receive support from within the university and wider society, Jex-Blake fought back.
A story was published in The Scotsman, calling for more women to apply – thus making it more cost effective and reasonable to spend money on the classes.
An editorial in the newspaper from 24th July, 1869 read: "the arbitrary exclusion of women from opportunities of professional education belongs to a past age…
"It is a matter for rejoicing to see a new state of things thus inaugurated by the leading University of Scotland, now that "a fair field and no favour" are at length accorded, the real capabilities of women for the study and practice of medicine will be fairly tested."
As a result of the article, four more women joined Jex-Blake –  Isabel Thorne, Edith Pechey, Matilda Chaplin, and Helen Evans.
Mary Anderson and Emily Bovell joined shortly afterwards.
The seven women were enrolled later that year, becoming the first ever women to matriculate at a UK university.
Indeed, in the entrance exam, Pechey achieved the highest score of any student sitting it for the first time.
Edinburgh University's Jo Spiller, an expert on the group having studied them as part of her masters degree, said the women's arrival on campus divided both the University and the city.
"There was significant and steadfast support in both, as well as opposition," she said.
"It began an intense national debate on what was suitable education and professions for women."
The University charged the women higher fee than their male counterparts, and the fact that teachers were not required to teach women meant that they had to arrange lectures for themselves.
To compound their troubles, their classes were graded differently to their male counterparts despite the lectures being identical.
Jealousy raged, and men made attending university hell for the Edinburgh Seven, behaving aggressively, slamming doors in faces and shouting.
"The women faced both intimidation and derision from some of the male students," explained Spiller, "to the point that the women stopped going out of the house at night, and never alone as they were often followed and would have rude comments and abuse hurled at them when they did."
The verbal and physical abuse culminated in literal mud-slinging at an anatomy exam in 1870, with several hundred male students throwing mud and other objects at the women as they arrived. They eventually made it in, but a live sheep was then let loose into the hall.
This chaotic assault on the women's academic prospects proved to help turn public support in their favour, and from that point on some of the male students even acted as bodyguards escorting them round campus.
"The Surgeon's Hall riot was in many ways pivotal to the campaign as it made national news and galvanised supporters to the campaign," said Spiller. "It led to the creation of the Committee to Secure a Medical Education for the Women in Edinburgh to which Charles Darwin was a signatory.
"It led to a petition of more than 1,000 names submitted in support of the women's access to ward teaching at the Royal Infirmary.
"When Jex-Blake faced paying £1,000 costs in a defamation trial that took place as a result of the Surgeon's Hall riot, it was entirely paid by public donations, with funds left over."
In 1873, all seven passed their exams and had paid all of their fees, but the University would still deny them their degrees after coming under pressure from some members of the medical faculty.
Regulations that banned women from serving on wards were cited, a ruling that was challenged unsuccessfully in the Court of Session where it was decided that the women should never have been admitted in the first place.
The cloud of not obtaining the degrees at least had some sort of silver lining of boosting the Edinburgh Seven's campaign across the country.
The seeds sown in Edinburgh would lead to Jex-Blake playing an instrumental role in setting up the London School of Medicine for Women.
Spiller said: "The events in Edinburgh from 1869-73 were the first determined effort to secure women access to a university education on an equal basis as men, to study the same subjects, sit the same exams and be awarded the same degrees.
"The University of Edinburgh faced much opposition and criticism from certain quarters of the press and the public for awarding women entry on those terms.
"However, locally within Edinburgh there was much to applaud in the University's decision."
It took until 1876 for the Enabling Bill to give medical examining bodies the right to certify women.
Jex-Blake and Pechey did their MD in Berne, Switzerland, and then sat the Irish exams with the College of Physicians in Dublin, finally becoming registered doctors in Britain.
Jex-Blake would eventually become the first practising female doctor in Scotland.
Chaplin founded Tokyo's school of midwifery.
The University of Edinburgh first allowed women to graduate in 1894 and the first doctors graduated in 1896. They still had to organise their own tuition.
The 150th anniversary year of the Edinburgh Seven's landmark actions allows a chance to celebrate their legacy and acknowledge the progression of equal opportunities in education since then.
But Spiller believes that it also affords the opportunity to recognise that the issue of creating a 'fair field and no favour' for access to education for all still resonates today and there is still much to be done.
She added: "Much more can also still be done to commemorate women of achievement more generally, given that there are more statues of animals in Edinburgh than there are of women of achievement.
"An Historic Environment Scotland plaque was unveiled in 2015 to commemorate the Surgeon's Hall Riot and having visible markers in a city that highlight the historic significance of individuals and events is important.
"I have had a long interest in this period and the more that I read about this period, the more that I felt that the events have not been well represented in many ways.
"I was particularly interested in how the University of Edinburgh which took this landmark step by admitting women onto degree programmes before any other University in the UK did, eventually came to be conflated with opposition to women students.
"For four years, Edinburgh was very much at the centre of the wider national debate and the reality was that support for women's right to full and equal education was very strong within the University and the city, and the committee votes that eventually saw women being unable to graduate were often passed by very narrow margins."
---
1869 also saw Mary Burton persuade the Watt Institution and School of
Arts, now Heriot Watt University, to open its doors to female students in 1869.
She went on to become the first woman on the School's Board of Directors.
---
The first woman to graduate in medicine was Bothwell-born Marion Gilchrist in 1894. She was also the University of Glasgow's first female graduate.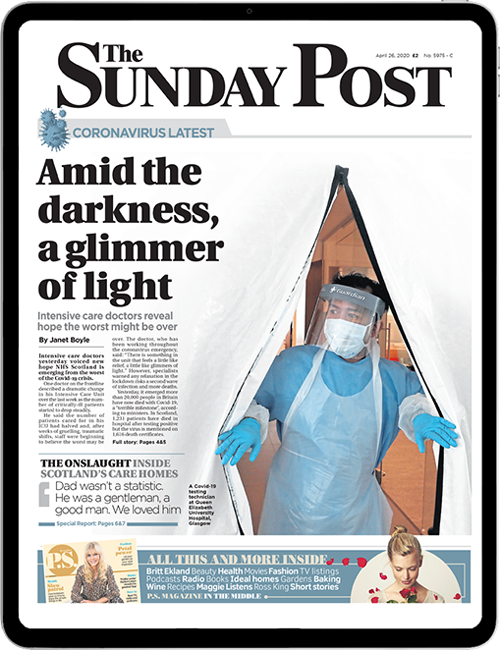 Enjoy the convenience of having The Sunday Post delivered as a digital ePaper straight to your smartphone, tablet or computer.
Subscribe for only £5.49 a month and enjoy all the benefits of the printed paper as a digital replica.
Subscribe