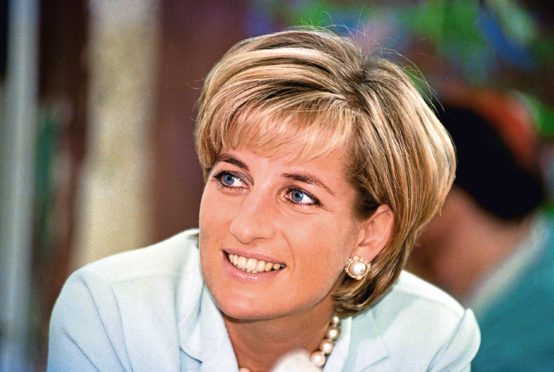 On a tour of Nigeria and Cameroon with Princes Charles in 1990, Princess Diana had visited hospitals and women's development projects.
That same year, she and Charles had become the first royals to visit a former Warsaw Pact country when they travelled to Hungary.
She also visited soldiers' families in Germany, offering encouragement and playing her role in the Gulf War.
In September of 1991, she went to Pakistan without her husband, also visiting Brazil with him.
On that one, Diana went to organisations fighting homelessness among Brazil's many street children.
The last foreign trips she would make with Charles were to India and South Korea, both in 1992.
At a Kolkata hospice, she met Mother Teresa, a woman she hit it off with immediately, and Diana would meet up with her a second time later in 1992.
It was an incredible year in other respects too, not least because of a tape recorded by Peter Settelen, the voice coach who was helping her alter her voice as she planned on doing a lot more speaking in front of the world.
In the recording, she revealed that in 1984, the year Harry was born, through to 1996, she was "deeply in love with someone who worked in this environment".
She didn't give a name, but it is believed she was talking about Barry Mannakee.
He had been her bodyguard, but was "chucked out" of the job, as Diana put it, by the Diplomatic Protection Squad.
They did so because they reckoned he was getting far too close to her.
Diana said she had been "only happy when he was around".
Mannakee was killed in a traffic accident in 1987, his death being "the biggest blow of my life", she said.
It is clear that Diana had strong feelings for Mannakee, and she had friendships or relationships with others too – rugby star Will Carling, Dodi Fayed and art dealer Oliver Hoare among them.
As the 1990s went on, however, it felt like one huge revelation after another came out, about Diana and her husband.
When Martin Bashir interviewed her for the BBC's Panorama and it was broadcast in November 1995, the country had never seen anything like it.
Diana talked about Charles's extra-marital affairs, at one point saying: "Well, there were three of us in this marriage, so it was a bit crowded."
She even suggested that Charles might not necessarily be ideally suited to become the King.
It was also revealed that she'd had troubles with bulimia and depression, struggled with self-harm and mental problems.
Such a shocking TV broadcast seemed to finally convince the Queen herself that something had to give.
Her Majesty sent letters, Buckingham Palace announced, urging Charles and Diana to divorce.
In August 1996, the divorce was finalised, with Diana receiving a lump sum of £17 million and £400,000 a year for the future.
Part of the agreement involved a confidentiality agreement which would ensure neither spoke about the details of their marriage and divorce.
With so much damage already done, it hardly mattered now. The nation and the wider world couldn't quite believe that what had been the dream wedding of the century had turned into a marriage that ended so miserably.
The woman who had been styled Her Royal Highness was now to be Diana, Princess of Wales, and while the Queen had hoped Diana could still be Royal Highness, Charles is said to have put his foot down and removed it.
To many, of course, the first thing they thought about was: "How must their sons be feeling?"
One report claimed that Prince William had said to Diana: "Don't worry, mummy, I will give it back to you one day when I am King."
Diana had announced that she was withdrawing from public life in December 1993, making a "partial return" the following year – the day after her divorce, however, she resigned from more than 100 charities.
Centrepoint, the English National Ballet and a handful of others were the half-dozen with whom she would continue to be patron.
Having done incredible work to bring global attention to the danger of landmines, she would continue working with the British Red Cross Anti-Personnel Land Mines Campaign, although she wasn't its patron now.
She was, however, still open to helping friends and good causes with her presence or by speaking on their behalf – Diana, married or divorced, was always going to be the main attraction.
When she met Nelson Mandela in 1997, and Hillary Clinton to discuss landmines fundraising the same year, she was the focus of the world's attention yet again.
In May of that year, she opened the Richard Attenborough Centre for Disability and the Arts in Leicester. He was a good friend and Diana made sure to hang on to every friend she had.
July saw her auction her famous dresses, suits and outfits at London and New York Christie's auctions, the money going to charities.
None of which stopped her from following her heart, and she was dating the surgeon her friends described as "the love of her life".
Hasnat Khan, a British-Pakistani, was the man Diana called Mr Wonderful, and a relative of Imran Khan.
She secretly visited his family in Lahore, keeping it out of the public eye because Khan was an extremely private man.
Sadly, he decided it had to end, although in later years Khan claimed it was Diana, not he, who put a stop to it.
In weeks, she had found consolation in the arms of Dodi Fayed, son of Mohammed Al-Fayed.
The Egyptian businessman, who owned Harrods, invited Diana to the south of France, where she could have privacy behind the walls of his compound.
It's often been reported that things might have been quite different that summer – she had wanted to take William and Harry to the Hamptons, Long Island, New York.
Her security people, however, had been terrified at the thought of it and prevented that idea from happening. She eventually accepted Al-Fayed's offer.
Diana was still in France, and with Dodi, when the news we just couldn't seem to take in arrived.
It was on the last day of August 1997 that she and Dodi, along with driver Henri Paul, died in a crash in the Pont de l'Alma tunnel, Paris.
Only her bodyguard, Trevor Rees-Jones, survived.
Almost 32 million people in the UK watched Diana's funeral on September 6. Millions too watched around the planet, struggling to take in the fact Diana was gone, at just 36.
That's just months younger than Catherine, Duchess of Cambridge, and Meghan, Duchess of Sussex, are now. It's just slightly older than Harry and a bit younger than William.
All fascinating young people in their own ways. Her sons have become guys she would doubtless have been proud of, and she would have been able to teach Catherine and Meghan so much.
We can only imagine what would have happened, if Diana had got to live the long life she should have had.